Reading Time:
14
minutes
Himachal Pradesh is one of the most charming, scenic and serene states in India. Blessed with beautiful valleys, majestic mountains gushing rivers and pristine white snow, this state is nothing short of a magical fairyland. Derived from the Sanskrit words 'Him' meaning snow and 'Achal' meaning abode or land, it literally means abode or land of snow.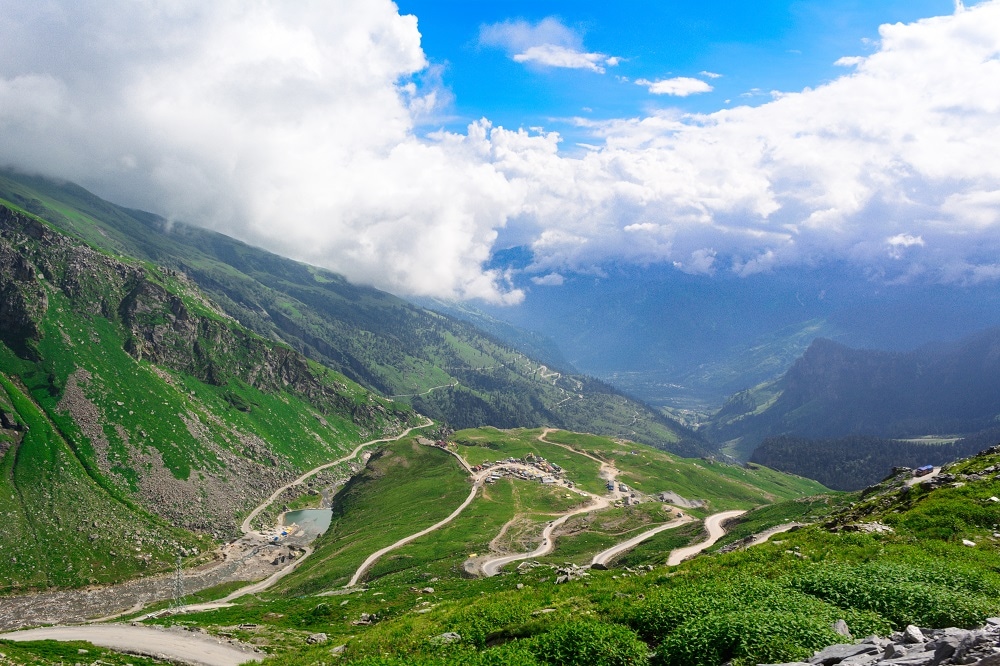 It is a land covered in snow but it exudes warmth due to the caring locals and the natural hot water springs of the region. With winding roads lined with tall snow-covered pine trees and the Beas River which gushes by strongly, Himachal Pradesh is a scenic wonder waiting to captivate all our senses. Famous amongst adventure enthusiasts, honeymooners and nature lovers, this stunning place will offer you the time of your life with unforgettable memories to last a lifetime!
Best Time to Visit Himachal Pradesh:
Situated in North India, Himachal Pradesh has a pleasantly cool climate almost all year round. However, it is advised to visit the state during the months from October to June to enjoy a beautiful climate and not let rain hamper your plans.
Best Places to Visit in Himachal Pradesh:
Himachal is blessed with a cornucopia of picturesque and beautiful cities, hill stations, hamlets, towns and villages. There are so many places to choose from and so many delightful adventures to be experienced in this land that one visit will simply not be enough! We have listed below 10 destinations that you can visit in Himachal Pradesh that will leave you enchanted and enamoured by this spectacular Himalayan land:
1.) Shimla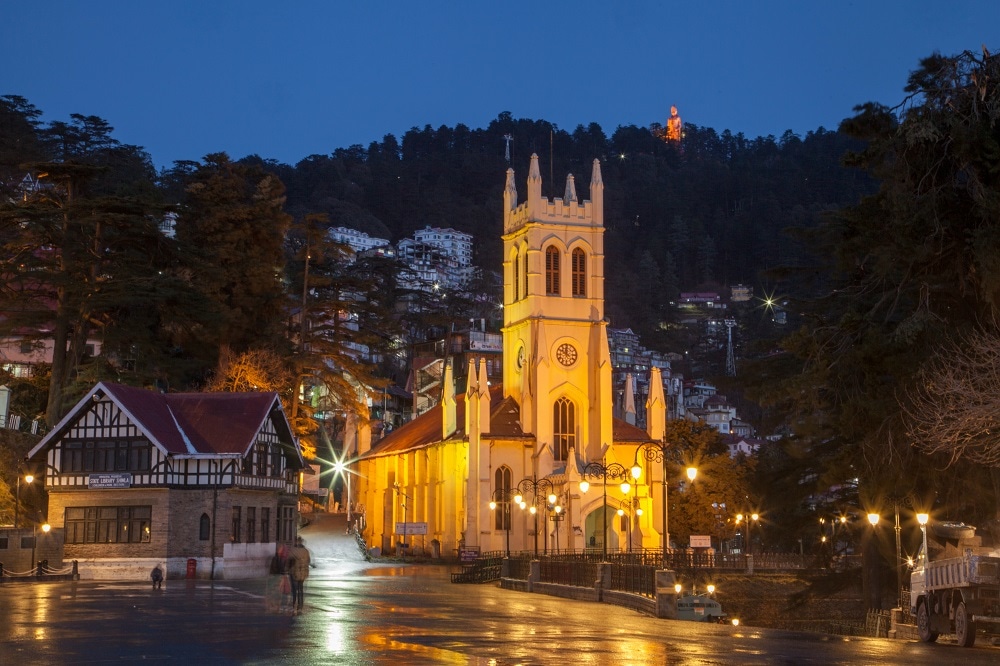 Popularly known as the 'Queen of Hills', Shimla offers you breath-taking views, pristine snow, beautiful lakes and a mix of British and Indian architecture. The capital of Himachal Pradesh is a favourite amongst honeymooners, mountain lovers and adventure enthusiasts. Nestled in the Himalayan region, Shimla's enthralling beauty makes everyone fall in love with it. Places like Mall Road, Scandal Point, Summer Hills and Kufri are the top tourist attractions in Shimla. Kufri, popularly known as the winter sports capital, is located at the foothills of the mighty Himalayas and offers some exciting adventure sports like skiing and ice skating. Shimla is a lovers' paradise and has some beautiful, romantic spots for honeymooners to enjoy time with each other.
2.) Kullu Manali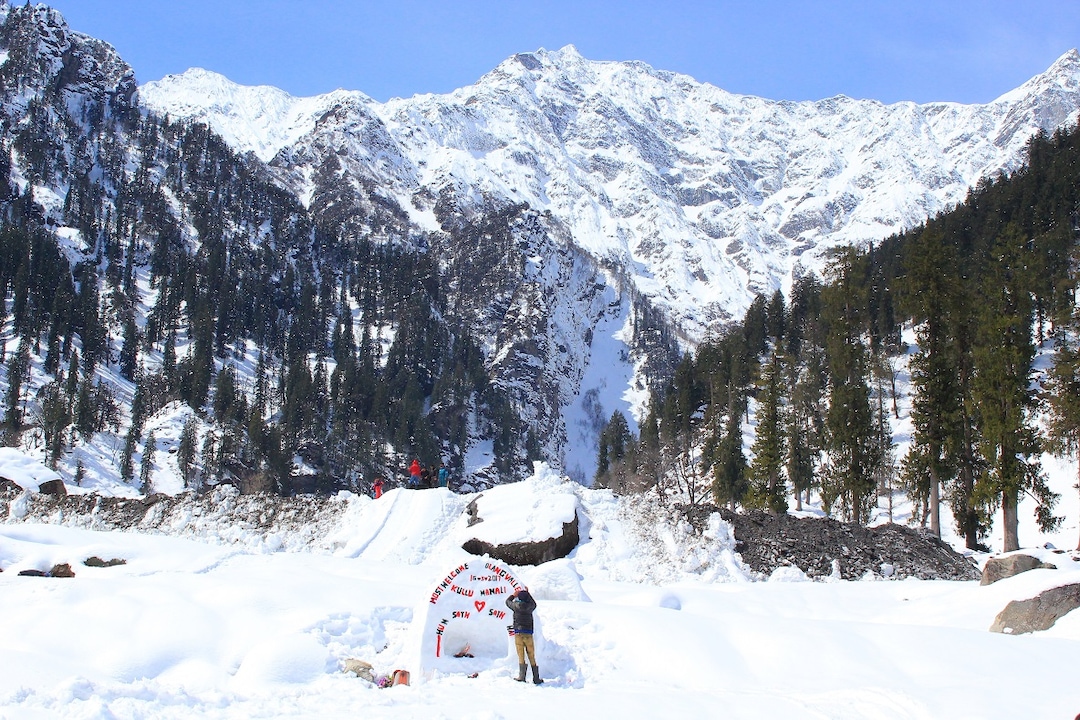 Nestled in the Himalayas is the most visited hill station in Himachal Pradesh, Kullu-Manali. Apart from being the gateway to the Himalayan mountains, this beautiful hill station is believed to be the Valley of Gods among the Hindus. With pine trees, snow-capped mountains and lush greenery, Kullu Manali has an enchanting and captivating charm! Frequented by both honeymooners and adventure lovers, Kullu Manali has picturesque sights coupled with thrilling sports to enhance your experience. Places like Solang Valley, Vashisht Hot Water Springs, Bhrigu Lake, Naggar Castle and Hidimba Devi Temple are quite a hit amongst the tourists. Adventure enthusiasts can thrill themselves with sports like paragliding, skiing, zorbing, white river rafting and trekking in Kullu Manali.
3.) Dharamshala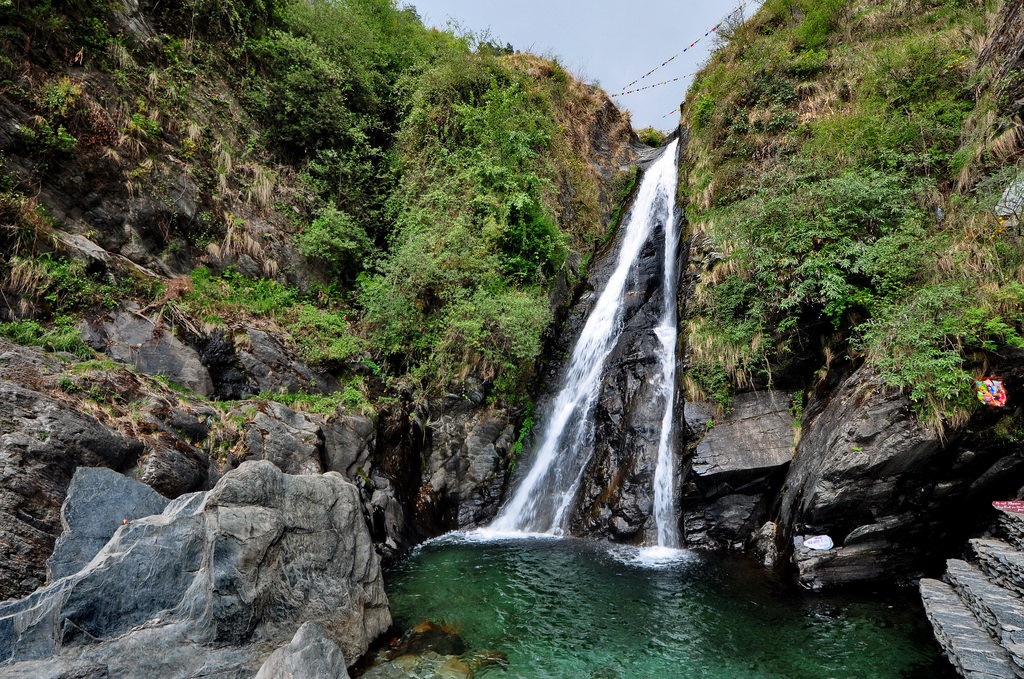 The second winter capital of Himachal Pradesh and His Holiness –Dalai Lama's residence, Dharamshala boasts of jaw-dropping, picturesque scenic views, colourful monasteries, a green blanket of tall trees and sparkling waterfalls. One of the most serene places in Himachal Pradesh, Dharamshala is a beauty and one of the best places to enjoy serenity while you introspect life. Some of the best monasteries like Nyamgal Monastery and Gyuto Monastery are located in Dharamshala. Other places of interest include Masroor Rock Cut Temple, Kangra Fort and the Bhagsunag Falls. Fall in love with monasteries in the backdrop of stunning sceneries in Dharamshala.
4.) Dalhousie
Spread across five hills, this quaint little hill station in Himachal Pradesh is a major tourist attraction. Amidst pine and oak trees, this hill station with picturesque views will make you go weak in knees and is a perfect spot for honeymoon couples. With lush green mountains, beautiful rivers and colonial architecture, Dalhousie is a tranquil town which has preserved its natural beauty. Some of the places that you can visit in Dalhousie are Khajjiar, Dainkund Peak, Kalatop Wildlife Reserve, Panchpula, Rang Mahal and St. Francis Catholic Church.
Also Read: Interesting Facts of Dharamshala & Dalhousie
5.) Spiti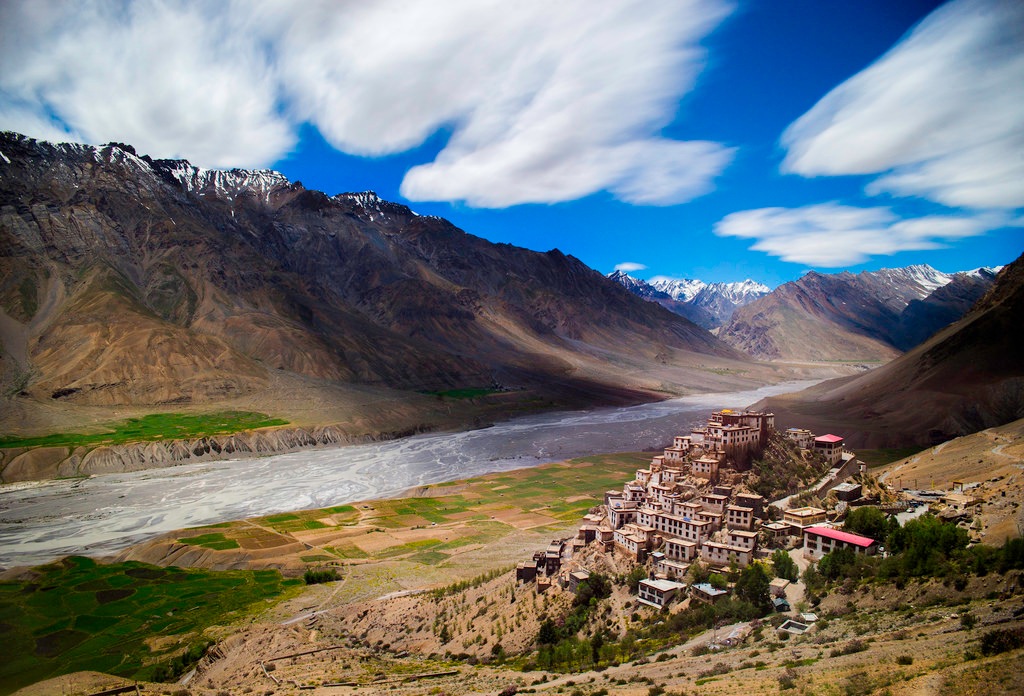 Aptly called the 'Little Tibet', the Spiti Valley is one of the most surreal places in India. A rugged cold desert with beautiful monasteries, picturesque sights and snow-laden mountains, Spiti can rightly be called as the heaven on earth. Monasteries like Key Monastery, Tabo Monastery, Lhalung Monastery and Gandhola Monastery are all located in Spiti. You are sure to marvel about this wonder of nature in Himachal Pradesh. A sprawling desert that it is, Spiti consists of mesmerizing lakes like Chandratal, Suraj Tal and Dhankar Lake. All in all, Spiti has amazing sights, beautiful spots and vibrant monasteries to sink into!
6.) Chail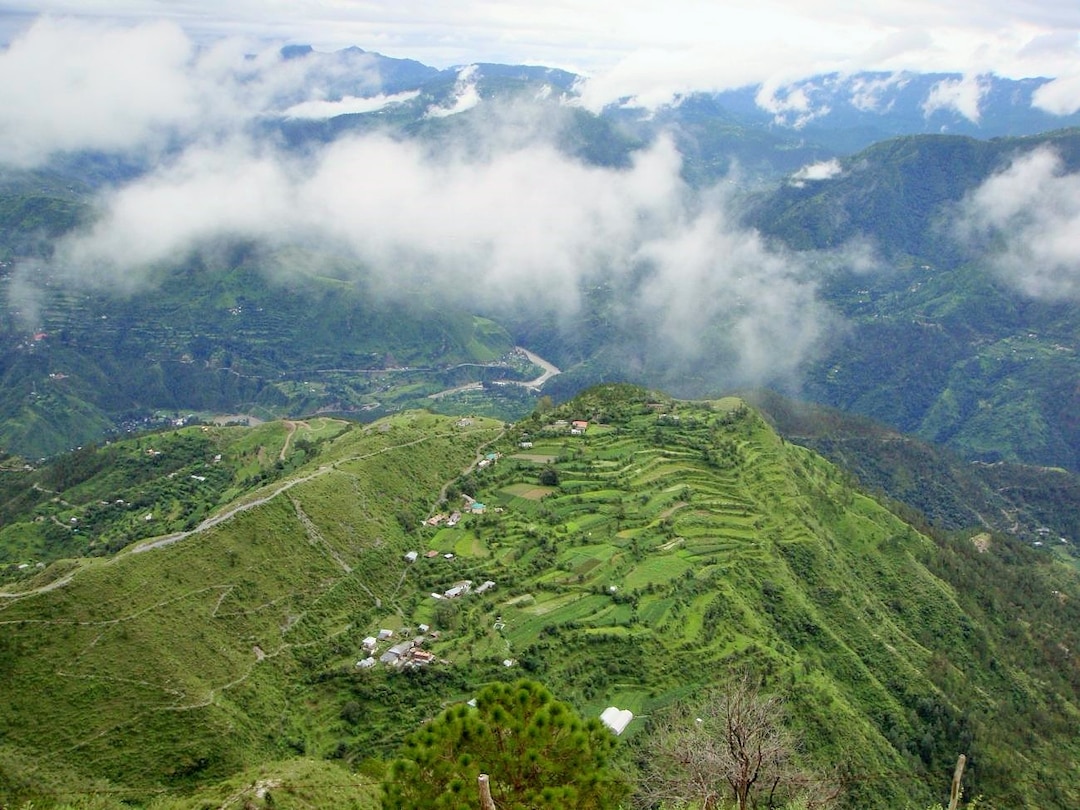 Another quaint hill station located about 44 km away from Shimla is Chail. The prominent landmark of this beautiful hill-station is the Chail Palace which was used as a summer retreat by the Maharaja of Patiala during the British Raj. The Chail Palace is well-known for its European style architecture and its picturesque charm in a way defines the true nature of the hill station. Chail is surrounded by lush forests of chir pine and deodar trees giving the entire place a dreamy fairytale-like look 'n' feel. Chail is a favourite destination for hikers and an offbeat yet perfect escape for families as well as honeymooners. Besides the Chail Palace, there are attractions such as Kali ka Tibba Temple, Chail Sanctuary, Chail Gurudwara and Chail Cricket Ground (highest cricket ground in the world) that are frequented by travellers.
7.) Kasauli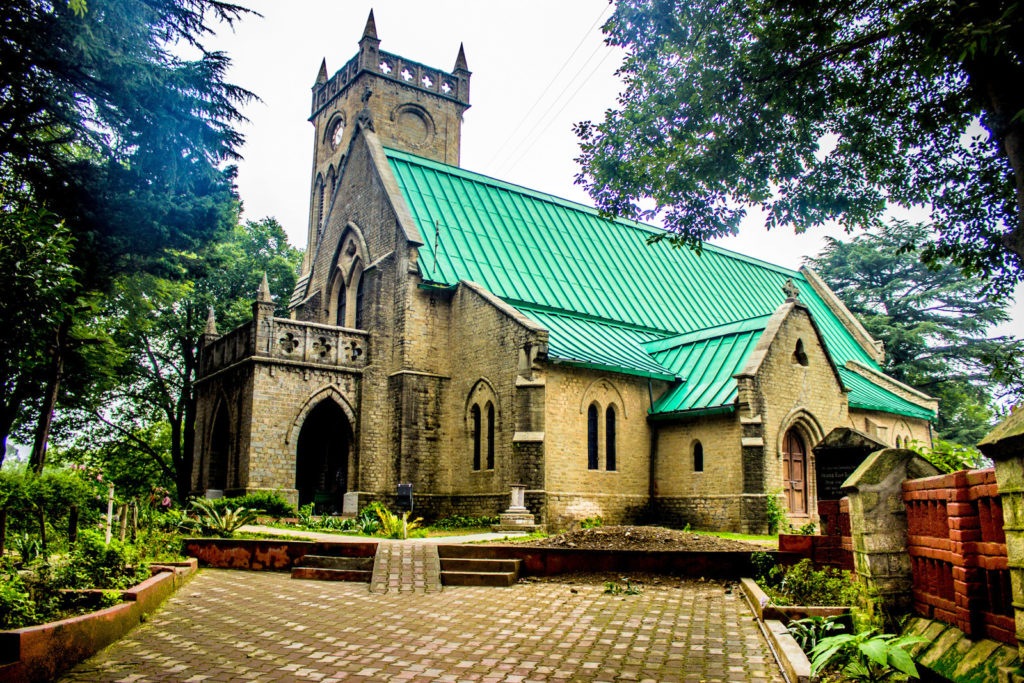 A small hill-town located in the Solan district of Himachal Pradesh, Kasauli was established as a colonial hill-station by the British Army in 1842. Mythological stories claim that Lord Hanuman set his foot over this small town during his search for the Sanjeevani herb required to heal Lakshmana. Kasauli has all the necessary makings of a picture-perfect hill station and yet it remains quite unexplored by tourists. A natural beauty that is unspoilt and of pristine quality is what you can expect to find at Kasauli! There are many amazing places that you can visit on a trip to Kasauli; Christ Church, Kasauli Brewery, The Mall, Monkey Point, Krishna Bhavan Mandir, Gilbert Trail and Sunset Point are some of the must-visit tourist attractions of this hill station.
8.) Bir Billing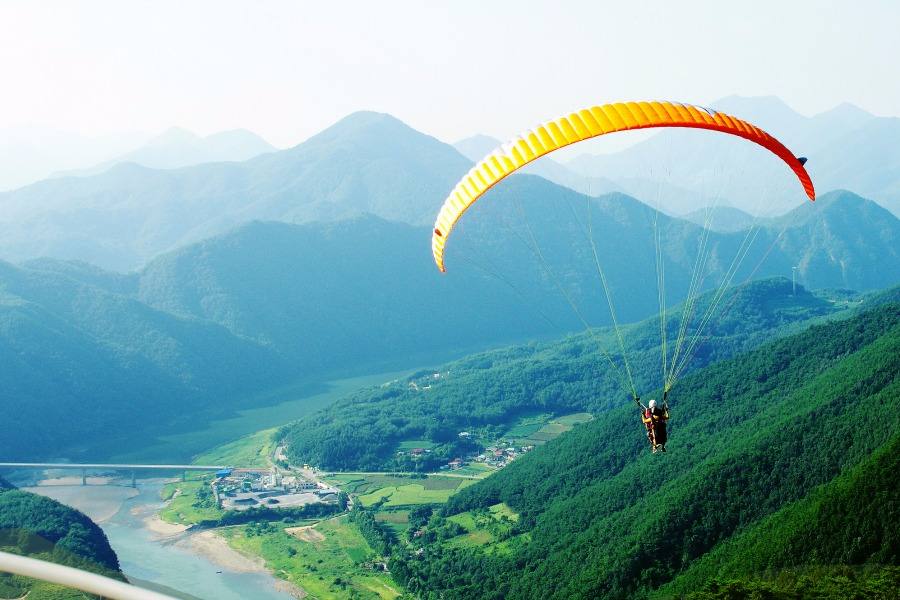 Welcome to the 'Paragliding capital of India'! Bir, a small village in the Joginder Nagar Valley of Himachal proudly holds the title of being the most popular and prominent paragliding destination of India. Bir and Billing are two separate sites; Bir is where the paragliders land and Billing is the take-off site from where paragliders begin this amazing experience! Together, the site is known as 'Bir Billing'. The village of Bir, in addition to being extremely picturesque, is also an important centre for eco-tourism, spiritual awareness and an important health and wellness destination. Bir is also home to several Tibetan settlements and Buddhist monasteries such as Sherab Ling Monastery, Chokling Monastery, Drukpa Kagyu Monastery and scenic spots such as Chowgan Tea Gardens and Bir River.
9.) Mcleodganj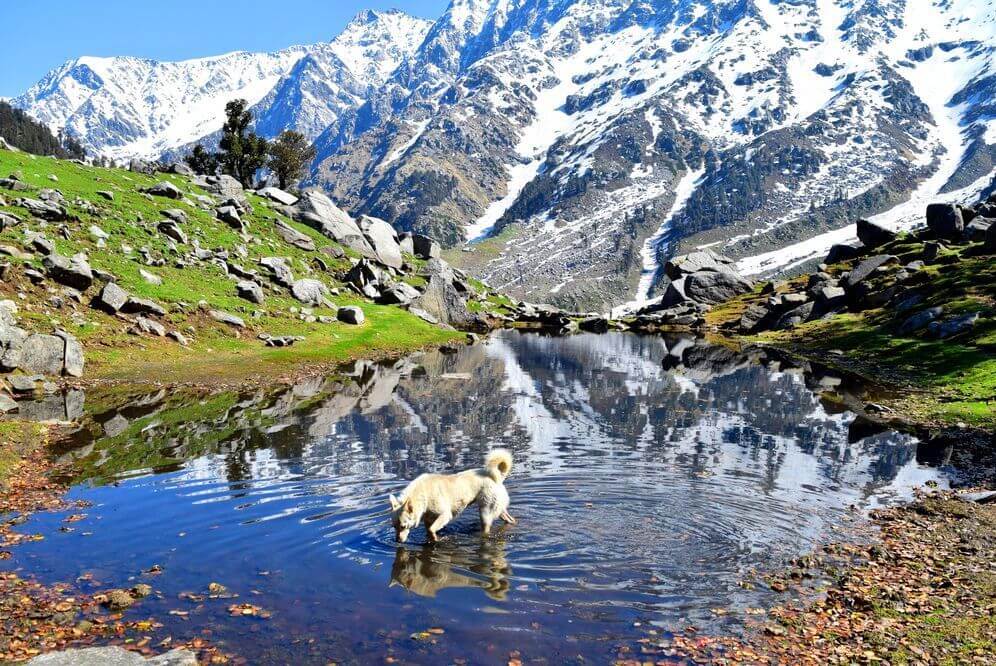 If you happen to be in Dharamshala, then you must visit the 'Little Lhasa of India' – Mcleodganj! So-called for the large population of Tibetans that have made this pretty town their home. Mcleodganj is located in the Kangra district of Himachal Pradesh and like its big brother, Dharamshala, it boasts of spectacular landscapes and stunning mountain sceneries. Mcleodganj is famous for Tibetan handicrafts, carpets, Thankas, garments and people travel to this town especially to learn about Tibetan culture and Tibetan Buddhism. No wonder, this town has gained popularity over the years as a tourist destination as well as a pilgrimage site. Some of the places worth visiting in Mcleodganj are Tsuglagkhang (Dalai Lama's temple), Kareri Lake, Dal Lake, Naddi View Point, Tibetan Institute of Performing Arts, St. John's Church in the Wilderness and the extremely popular Triund trek that begins from Mcleodganj and offers stunning views of Indrahar Pass (Moon Peak) on its way.
10.) Palampur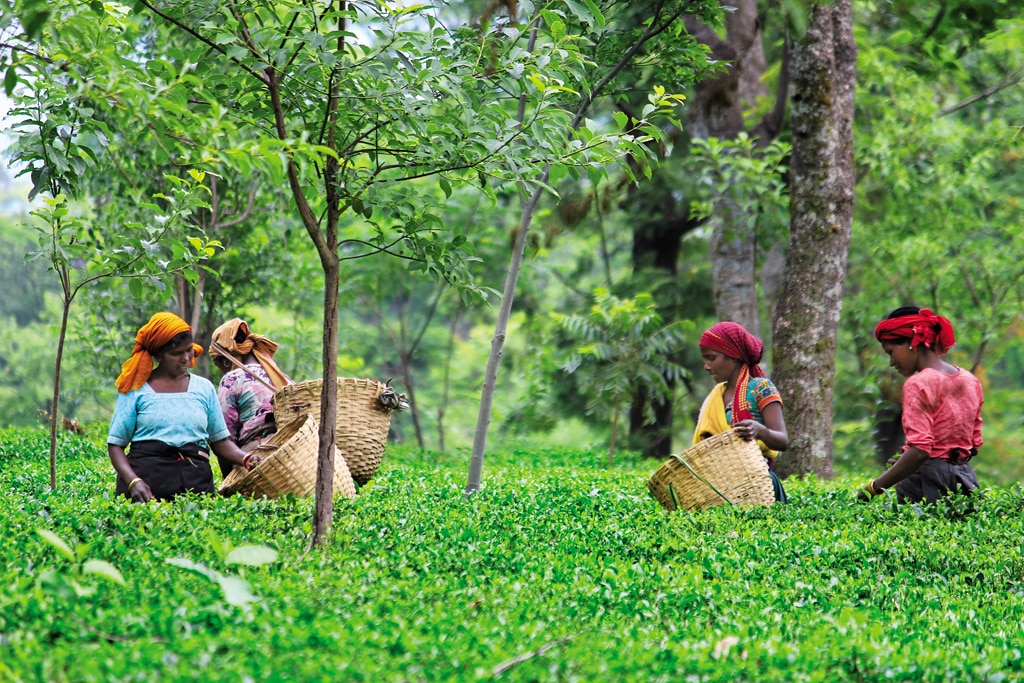 Another gem of a destination in the Kangra Valley that is both scenic and spectacularly beautiful is the hill station of Palampur. The name 'Palampur' is derived from the word 'palum' which means plenty of water. And just like the name, there are plenty of streams that flow from the mountains to the plains of Palampur, giving this hill station its unique, clean and green identity. Palampur is also known as the tea capital of North-West India and the 'Kangra Tea of Palampur' which became well-known internationally post-independence is popular even today! Interestingly enough, all brands of Kangra tea are marketed with names such as Darbari, Bageshwari, Malhar and Bahar which are names of ragas in Indian classical music. The best places to visit in and around Palampur are Neugal Khad, Saurabh Van Vihar, Tashi Jong Monastery, Baijnath Shiva Temple, Chamunda Devi Temple and of course, Tea Gardens of Palampur.
A world of new experiences awaits you at Himachal Pradesh! The region full of picturesque, popular and yet offbeat places lies in this mystical land, full of flawless natural treasures. Bollywood's personal favourite and a lively winter sports destination, it is the dearest choice of every travel enthusiast. The amazing ambience of this destination and the warm hospitality of the people will make you want to visit this picturesque mountain state again and again! In Himachal, the mountains are not just calling, they are welcoming…
"It is always the same with mountains. Once you have lived with them for any length of time, you belong to them. There is no escape!" – Ruskin Bond
*Co-Authored by Rasika Wakankar