Tanzania Tour Packages
Tanzania epitomizes and celebrates the incredible beauty of the African continent. A treasure trove of the most magnificent of nature's marvels, its diversity helps it stand apart.
Tanzania is a land of contrasts. On one hand, Tanzania tours can take you on a wild safari, and on the other, they can offer you the chance to partake in an underwater adventure. At Veena World, you can explore the wide range of offerings for Tanzania tour packages from India, the itineraries of which have everything from Mt. Kilimanjaro, the highest free-standing volcano in the world, to stunning beaches; from the exquisite handicrafts of the region to the genuine and warm hospitality of the natives. Most tourists on Tanzania packages come here to visit some of Africa's most famous national parks, and to witness the region's natural attractions and thriving wildlife. Back in the ancient days, Tanzania was an important link in the trade route that extended from East Africa all the way to Persia.
On Tanzanian tours, you will be able to relax on the powdery beaches of the East African coast which was back then the seat of the sultans of the region. On Tanzania packages, after the greenery and coastline, the ice fields of Mt. Kilimanjaro come as an unexpected but pleasant surprise. The natural, ethnic, and cultural diversity makes Tanzania a complete destination that can be made all the more memorable when you choose Tanzania tour packages from India by Veena World. With specially curated itineraries, Veena World takes the utmost care in ensuring that all Tanzania tours booked with us are all about capturing the true essence of this magnificent country.
Packages Coming Soon!
Currently, there are no package(s) found matching your holiday request.
Please try exploring our other available options by checking out trending destinations. Our dedicated Travel Experts are on hand to offer you an expert guidance and support throughout the entirety of your trip.
Reach out to us 1800 22 7979 or drop an Email at travel@veenaworld.com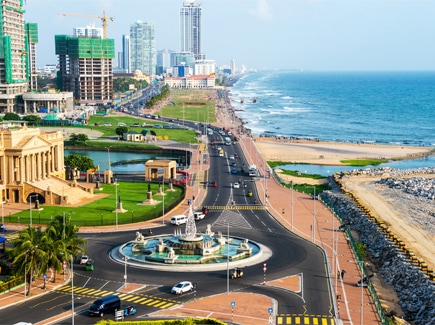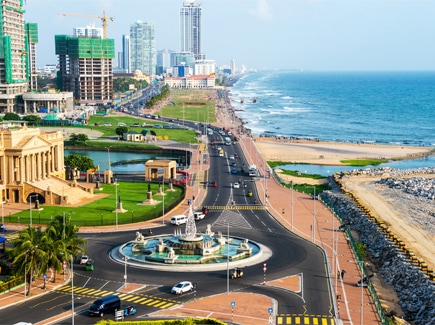 SUPER DEAL PRICE
(30 Nov 2023)

Last 6 Seats

Starts from

per person on twin sharing
Trending Indian Customized Tours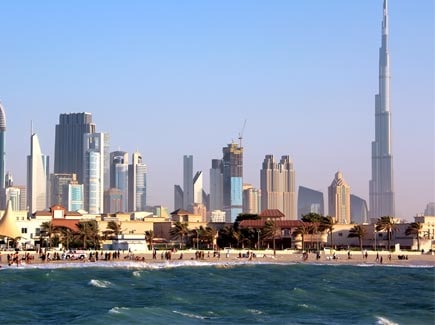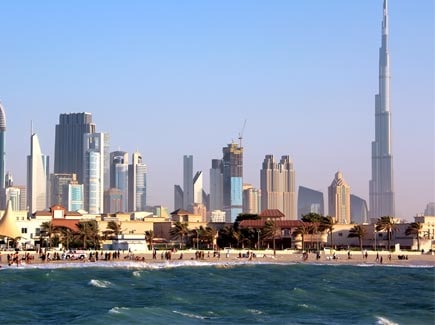 CUSTOMIZED HOLIDAYS
SHDZ1
Starts from
per person on twin sharing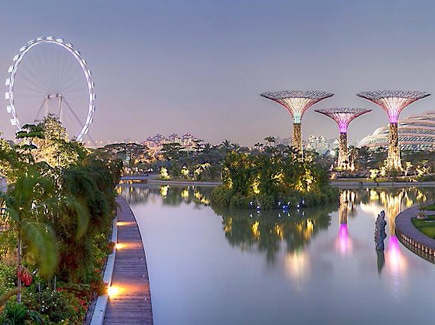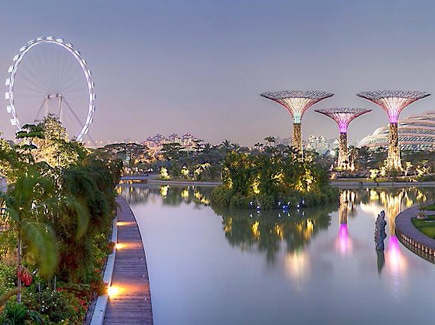 CUSTOMIZED HOLIDAYS
SHSG11
Starts from
per person on twin sharing
Get to know more about Tanzania before booking your tour packages
Tanzania, officially known as the United Republic of Tanzania, is the largest country in East Africa and is known as the land of the Kilimanjaro, Zanzibar, and Serengeti. It borders Uganda to the north, Kenya to the northeast, the Comoro Islands in the Indian Ocean to the east, Mozambique and Malawi to the south, Zambia to the southwest, and Rwanda, Burundi, and the Democratic Republic of the Congo to the west.
Booking Tanzania tour packages from Mumbai, etc., you will be able to explore quite a diverse range of geographical terrains. It has mountains, plateaus, volcanoes, lakes, plains among others. In the 19th century, Tanzania came under the Omani sultanate and in the later years, the region became a part of Portuguese and British colonies. On 29 October 1964, Tanzania officially became the United Republic of Tanzania.
Tanzania takes pride in the fact that it is home to more than 120 ethnic groups, from the red-cloaked Maasai warriors to the semi-nomadic Barabaig community. It is one of most ethnically, culturally, linguistically, and geographically diverse countries in the world, as you shall discover on a Tanzania tour package.
Veena World offers a diverse range of options in itineraries for all kinds of travellers. You can choose based on your budget, the number of days you plan to visit, and on the destinations that you want to cover. We have Tanzania tour packages from Mumbai and other major cities in India, so you can choose one according to your preferences.
Experience Tanzania
When you think of Tanzania holiday packages, the first thing that may strike your mind is perhaps the vast savannas, an expanse of tall grass with wild animals roaming about merrily. While it may be said that the reality of Tanzanian tours is not unlike this picture of pure nature, that is not all that you will be able to experience with the right Tanzania tour packages from India. You can head off to Mafia Island as well, which offers you the chance to go on a scuba diving experience, or you can opt to stay a night in an underwater hotel room. This is a destination that has myriad colours to offer you when you book a Tanzania tour package. Regardless of what kind of vacation you are looking for, Veena World promises to offer you just what you need. Apart from the range of specially curated itineraries, you also have the option to customize your vacation with Veena World. So, you can simply book a Tanzania tour package and prepare for a worry-free trip!
It may be said that a great determiner of the success of any Tanzania trip package is the hospitality of the people of the land and when it comes to Tanzania, you can rest assured you have nothing to worry about. The natives of Tanzania are a warm and welcoming population, with whom you would feel at home. When you book your Tanzanian travel package, you should also be ready to dispel many preconceived notions you may have had. If you thought Tanzania is an extremely hot and dry area, the beautiful weather at Zanzibar would surprise you. If you thought Tanzania is all about the jungles, you just need to look towards Mafia Island. And if you only remembered Mt Kilimanjaro as a volcano, its ice fields would definitely astound you. Tanzania invites travellers to unlearn their past notions as they explore the real landscapes of the destination. Why wait? Book your Tanzania packages from India for a vacation you won't soon forget!
Things to Do in Tanzania
From dramatic wildlife and wilderness to serene beaches; from a towering volcano to coral reefs, a Tanzania holiday package can be perfect for every kind of traveller. Here are some of the best attractions that the destination has to offer:
Mount Kilimanjaro: May travellers book their Tanzania tour package to catch a glimpse of the majestic Mt Kilimanjaro, Africa's highest peak. A visit to the one million years old volcano also offers you the chance to climb up to the snow-capped summit, which is an experience that won't fade. A world heritage site, Kilimanjaro is made up of three volcanic cones, Shira, Kibo, and Mawenzi and its highest peak, Uhuru Peak on Kibo, has been named as one of the Seven Summits of the world.
Serengeti National Park: This national park attracts scores of wildlife photographers, wildlife enthusiasts, and nature lovers from all across the globe. Here, you can watch a pride of lions frolic in the sun and zebras grazing, or gaze as a herd of the most majestic African elephants march by, or check out the thousands of birds that call these grasslands home; a Tanzania tour package that includes a safari of the Serengeti promises an unforgettable experience. Also, not to be missed are the spectacular views of the summit of Naabi Hill.
Zanzibar: It is as if the surprises on a Tanzania package never end. The beaches at Zanzibar, also known as Unguja, are scintillating, to say the least. The islands of Zanzibar and Pemba are part of the Zanzibar archipelago. The soft to the touch, powdery beaches are among the best attractions on a Tanzania tour package from India. A far cry from the glitz and glamour of the beaches is Zanzibar's Stone Town, which seems to have come from another era. The St Joseph's Cathedral, Old Fort, and the intriguing streets and alleys all come together for an enriching experience. Zanzibar is the perfect place to experience the Swahili culture on your Tanzania travel package.
Ngorongoro Conservation Area: The Ngorongoro Conservation Area is like a postcard destination. It is located between the Serengeti National Park and Lake Manyara. This protected area is home to the volcanic crater of Ngorongoro and thousands of animals that have made it their home owing to the permanent supply of fresh water. You can see thousands of birds near Lake Migadi, especially flamingos.
Kilwa Kisiwani and Songo Mnara Ruin: With so much to do and see for nature lovers and adrenaline junkies, why should history buffs be left behind? Tanzania was an important point on ancient trade routes and the ruins of the UNESCO World Heritage Site of Kilwa Kisiwani and Songo Mnara take you back to that era. These ruins are the remains of the two ancient ports that facilitated the trade of many precious commodities. And for a more intriguing expedition on your Tanzania trip package, do not forget to visit the mysterious Kondoa Rock-Art Sites, spread throughout central Tanzania's Irangi hills.
Mafia Island Marine Park: Mafia Island Marine Park on Mafia Island attracts deep-sea explorers from all over the world. The coral gardens, a breeding site for the endangered green turtle and countless species of fish and birds, are the top attractions of this island.
Best Time to Visit Tanzania
If you wish to witness the great migration of animal herds, July to September would be the perfect months to book your Tanzania holiday packages. The months from November to March are much quieter and perfect for bird watching. April and May are best avoided because of heavy rainfall.