Pelling Tour Packages
The joy of travelling comes with exploring new and off-beat places. Immerse in luscious greenery and an enchanting view of the Kanchenjunga in the quaint town of Pelling.
Would you believe it if we said that there exists a quaint little town in India where no matter which accommodation you book, you will be greeted with astonishing views of the snow-capped Mount Kanchenjunga and other mountain ranges? It sounds like a story straight from a fairytale, but believe us when we say it's true. We are talking about touring Pelling, a slice of paradisical beauty in West Sikkim, a perfect holiday destination for nature lovers. Just imagine a place filled with a fresh aroma of tranquillity amidst the mighty Himalayan ranges. That's exactly the vibe in Sikkim's most off-beat place, Pelling, a nature's paradise.
The literal translation of the word Pelling is 'the seat of the religious body'. The town of Pelling was initially a land filled with millions of trees, home to numerous wild animals. The Pelling town we see today is after the construction of two Buddhist monasteries, Sangacholing and Pemayangtse. If you are planning a honeymoon, solo or family tour at cost-effective prices, Veena World has your back, especially when you are unsure where you want to visit on your trip to Sikkim. Explore the various Pelling tour packages listed on Veena World, which await your arrival.
Come to Pelling to celebrate nature's bounty and admire the Sikkimese heritage and culture.
Pelling Travel Packages
| Pelling Packages | Day/Night | Price |
| --- | --- | --- |
| Sikkim Darjeeling Gangtok | 9 Days | ₹75,000 |
| All of Sikkim | 10 Days | ₹80,000 |
| Darjeeling Pelling Gangtok | 7 Days | ₹42,000 |
3 Pelling Holiday Packages
Showing 1-3 packages from 3 packages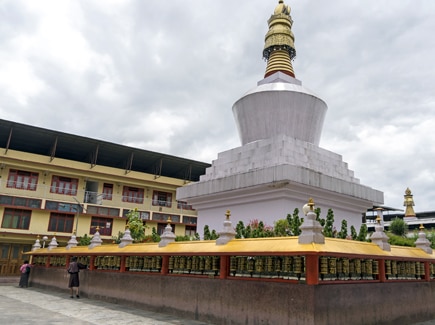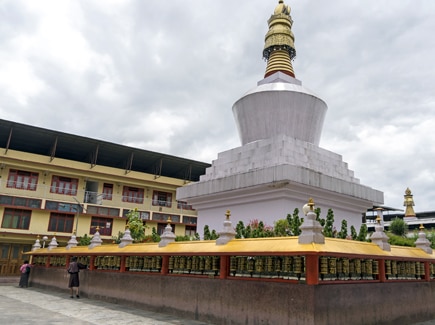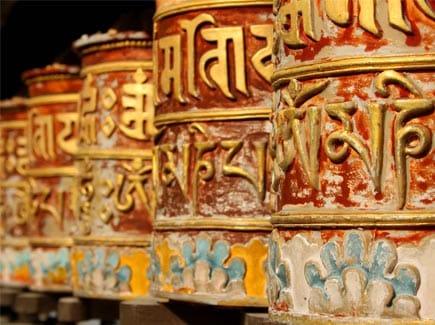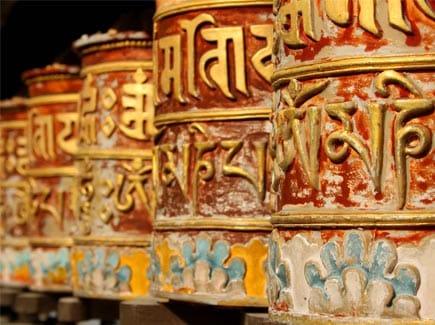 CUSTOMIZED HOLIDAYS
SHSD2
Veena World tour reviews
What are you waiting for? Chalo Bag Bharo Nikal Pado!
"आपल्या all Sikkim tour चा मी एक सदस्य होतों. सहल खूप छान नियोजित केली होती. परेरा व गौरव हयांचे सहकार्य खूप छान होते. होटेलस् पण छान होती. जेवन, नास्ता व्यवस्थित व रुचकर होता. डॉक्टर कुबेर व सौ. माधुरी."

"आपल्या all Sikkim tour चा मी एक सदस्य होतों. सहल खूप छान नियोजित केली होती. परेरा व गौरव हयांचे सहकार्य खूप छान होते. होटेलस् पण छान होती. जेवन, नास्ता व्यवस्थित व रुचकर होता. डॉक्टर कुबेर व सौ. माधुरी."
Pelling Frequently Asked Questions
We help you prepare for your trip and ensure an effortless and enjoyable travel experience.
Pemayangtse Monastery, Khecheopalri Lake, Darap Village, Kanchenjunga National Park, Kanchenjunga Falls, and Nehru Botanical Gardens are a few top tourist attractions in Pelling. If you are heading to this hill station keep these places on the top of your bucket list during the Pelling tour.
A standard Pelling tour package includes hotel accommodation in Pelling, meals, and sightseeing. Top attractions like Pemayangtse Monastery, Kanchenjunga Falls, Rabdentse Ruins, Sangachoeling Monastery etc are covered. In addition to the inclusions, a tour guide will be provided to enhance your sightseeing experience in Pelling. With the guidance of a knowledgeable local, you can comfortably navigate the attractions and gain insights without any hassle.
Pelling enjoys pleasant weather throughout the year, but the ideal time to visit is in the spring and summer months between March to June. This period sees clear blue skies with moderate temperatures perfect for sightseeing and trekking. The spring and autumn months of March-May and September-November are moderate seasons ideal for comfortable travel. Pelling offers year-round beauty, but to fully enjoy its attractions without weather disruptions, the spring and summer months are considered the best time to visit. Book your Pelling travel packages to explore the top attractions in and around this scenic hill town in Sikkim.
Yes, Pelling is a very safe destination for tourists to visit. The town witnesses a steady stream of visitors every year who come to explore its natural beauty and culture without any major safety issues. The friendly locals and small-town vibe make Pelling ideal even for solo travellers. You can also opt for Veena World Pelling vacation packages; our tour guides will take care of all the arrangements, thereby minimising risks.
Breathtaking views of Kanchenjunga, ancient Sikkimese monasteries, treks and mountains, spectacular falls like Kanchenjunga Falls and Rimbi Falls, picturesque villages like Darap, Rimbi, Sanga Choeling with insights into local culture and lifestyle and the crystal clear Khecheopalri lake a few things that make Pelling in Sikkim a special destination to visit, especially with a Pelling sightseeing package.
Sikkim, being close to international borders, such as Nepal, Bhutan and China, has certain prerequisites for visiting the beautiful Northeastern state of India. However, Indians do not need specific permits unless they wish to travel to certain restricted areas in Sikkim, such as Tsomgo Lake, Zuluk, Gurudongmar Lake, etc., which are coined as protected areas due to their close vicinity to the international borders. According to the Foreigners Act in India, foreigners must obtain a Restricted Area Permit (RAP) or Protected Area Permit (PAR) to prepare a sightseeing itinerary before visiting Pelling. The permit is issued in addition to a valid Indian Visa, which one can obtain easily from any Sikkim Tourism Office in New Delhi, Kolkata, District Magistrate's office in Darjeeling or Indian Missions office.
Certainly, Pelling is a melting pot of different cultures and traditions, which one can experience only by visiting the town nestled in Sikkim once. The inhabitants of Pelling are mainly tribal people who belong to different communities, such as Bhutias, Lepchas, Limboo, Tamangsetc and Gurung. When it comes to seeking cultural experiences in Pelling, the list is endless. Some of the best places to visit, which are present in almost every Pelling vacation package, include Pemayangtse Gompa, Dubdi Monastery, Kirateshwar Mahadev Temple, and Sanga Choeling Monastery. The vibrant culture of Sikkim is best exhibited during festival celebrations, like the Khangchendzonga Tourism Festival, which gathers thousands of tourists from across the country.
To tour around the scenic town of Pelling and cover most tourist attractions, a tour of 3-4 days is enough. Some of the most famous places you can visit on your tour to Pelling are Sewaro Rock Garden, Rimbi Waterfall, Singshore Bridge, Kanchenjunga Fall, Pemayangtse Monastery, and so much more. The list of places to visit in Pelling is such that you will not run out of options. However, if you have more time, you can plan a week-long vacation in Pelling, which will make your tour even more memorable. To customise the tour according to your preferences for Pelling, check out the Customised Holidays section.
Yes. Veena World offers complete flexibility when it comes to customising your tour to Pelling. Customised Holidays by Veena World allows you to design a holiday according to your travel preferences where you decide all the aspects, be it the duration of the tour, accommodation to be booked, destinations you wish to cover and even day-to-day itineraries for the entire tour. With our Customised Holiday option, you have complete control over your Pelling holiday. Explore the Customised Holiday section for more information.
A group tour is one of the best options to explore the beauty of Pelling. Group tours is a great value-for-money option, which is tailor-made to add value to your entire tour. There are so many things to do and see in Pelling that you can enjoy with other fellow travellers on your tour. Pelling is one such tourist destination in Sikkim that has something for everyone, and the list of endless tourist destinations can be enjoyed by all, be it honeymoon couples or to bunch of leisure travellers. Group tour gives you an opportunity to meet new people, gain new experiences and discover a new way of travelling. Hence, check out the best Pelling group tour packages at Veena World and prepare for an unforgettable tour.
About Pelling: A Must-Visit Place in Sikkim
Anyone who starts planning to visit Sikkim always goes for some of the most famous tourist places, such as Gangtok, Gurudongmar Lake and Tsomgo, to name a few. Only a handful of nature lovers visit the extreme west of Sikkim, where lies a small and quiet place snuggled at the foothills of Mount Kanchenjunga, Pelling. The town of Pelling is like a dreamy travel destination peeping from the clouds. From gushing waterfalls, lush green forests, and a multitude of monasteries to the snow-capped Kanchenjunga range, Pelling, with all its natural and serene beauty, will take your breath away. Look no further than Veena World when on the lookout for Pelling tour packages to soak yourself in the milky white waters of the Kanchenjunga Falls or visit Khecheopalri Lake, a bird lovers' paradise.
While mentioning the beauty and tranquillity of Pelling, did we mention that Pelling is also home to the first-ever skywalks in India? Located near the massive Chenrezig statue, another tourist hotspot, the Pelling Skywalk is a popular tourist attraction among both adults and kids. What adds to the beauty of Pelling Skywalk is the fact that upon visiting the tourist place, you will be able to see the spectacular views of Mount Kanchenjunga from the Pelling Skywalk on a clear day. Pelling also acts as the base camp for world-renowned treks, such as the thrilling trek from Yuksom to Dzongri.
Why wait to admire the beauty of Pelling when you can look for Pelling holiday packages on Veena World? If you are coming from Darjeeling, the carefully crafted Darjeeling Pelling tour packages will serve the purpose. All you need to do is pack your bags and get ready set go to witness one of the most beautiful towns nestled on the lap of the mighty Mount Kanchenjunga.
Places to Visit in Pelling
When it comes to places to visit in Pelling, there is no dearth of places to unwind and explore. Tucked away at a glorious height of 2,150 metres above sea level, the various tourist places in Pelling will nothing be short of a magical adventure surrounded by the mighty mountain ranges. The good thing is most sightseeing places are free of charge; hence you don't need to pay the price to visit the places. Here are some of the places that come in almost every Pelling package you see, plus some off-beat places to make your vacation worth planning.
Pemayangtse Monastery
Pemanyanstse Monastery is one of the oldest monasteries in Sikkim, which is located on a hilltop. The meaning of Pemayangste in the native language means 'the perfect, sublime lotus'. The monastery is a pilgrimage place for Buddhists due to its spiritual significance and ancient roots. The Pemayangste Monastery was reconstructed several times after the severe earthquakes in 1913 and 1960. A special thing that attracts tourists to this monastery is the seven-tiered wooden model of Guru Rimpoche. The monastery also houses various Buddhist sculptures, scriptures and artefacts that narrate the story of Sikkim culture and relevance. The Pemayangste Monastery is open from 7 AM to 5 PM; hence you must plan your itinerary accordingly.
Sangachoeling Monastery
Sangachoeling is another beautiful monastery located in Pelling that you can add to your travel itinerary. The monastery is one of the oldest monasteries in Sikkim, built back in the 17th century. To visit the Sangachoeling Monastery, you can trek along the dense forest cover, which will make your trip even more exciting and enthralling. On your way to the monastery, you can also spot the Rani Dhunga Jungle trek path, which is equally beautiful. Upon visiting the Sangachoeling Monastery, you will see unique ancient clay statues, paintings and other artefacts dating back centuries.
Khecheopalri Lake
Khecheopalri Lake, fondly known as the Wishing Lake, is another sightseeing place in Pelling that is revered and held in high esteem by both Hindus and Buddhists. Perched at the height of 6,004 above sea level, a trip to the Khecheopalri Lake will be an extremely rewarding and unforgettable experience. The surface of the lake remains extremely clean as it is said that the birds and other water creatures often perch and food items from the lake. When visiting Pelling in Sikkim, don't miss out on exploring the silent waters of the Khecheopalri Lake.
Rimbi Waterfall
Situated approximately 12 km from Pelling and 5 km from Darap Village, Rimbi Waterfall is another tourist attraction that will make your tour to Pelling worthwhile. One can unwind amidst nature and feel disconnected from the hustle and bustle of city life. The water that gets collected in the pool is well-known for fishing. While roaming around Pelling, watch this tourist attraction, as most driving itineraries typically do not include a stop at the Rimbi Waterfall.
Singshore Bridge
Located around 24 km from Pelling lies another marvel of Sikkim architecture, the Singshore Bridge, which you cannot miss out on. At an elevation of 198 metres above sea level, the Singshore Bridge is the highest bridge in Sikkim and the second-highest suspension bridge in Asia. The Singshore Bridge connects two giant mountains and provides a picturesque view of the surrounding mountains, waterfalls and forests.
Kanchenjunga Falls
At first, the Kanchenjunga Falls might seem like a simple waterfall when you pass by. But as you walk down the old wooden bridge, you will see streams of milky white water gushing down from a height of over 100 metres, which makes the place worth visiting. Apart from being a sightseeing place in Pelling, you will also notice small vendors selling hot maggies and momos, which are worth giving a try.
Rabdentse Ruins
The Rabdentse Ruins in Pelling are of great historical significance as you will see some historical ruins from the bygone era in Sikkim's history. To give you a fact check, Rabdentse was the second capital of Sikkim before becoming a part of India. The place is declared of national importance by the Archeological Survey of India. You can reach Rabdentse Ruins by walking approximately 1.2 km through the hilly paths. The features that make this place popular among Pelling packages are remains of the residence of the royal family that lived here, the throne of the king and other interesting remains that narrate the history of the place.
Best Time to Visit Pelling
The weather of Pelling is generally ideal for visiting throughout the year, but the best time to book your Sikkim to Pelling tour is from mid-February to May and from September to December. In fact, Darjeeling to Pelling tour packages are also quite popular as several tourists flock from Darjeeling to witness the beauty of Pelling. Because of Pelling's altitude, the weather of this place can be defined as classic Himalayan weather, pleasant summers, chilly winters and extremely rainy monsoons. For adventure enthusiasts, the best time to enjoy the various activities Pelling has to offer, the ideal time to visit is during summer. And if you can bear with extremely cold temperatures, you can plan your trip to Pelling between December and early February to enjoy the stunning views of the Kanchenjunga and indulge in various snow activities.
With so many things to see and explore, no wonder Pelling is known as nature's paradise and must top your list of itineraries to do on your trip to Sikkim. At Veena World, we have a range of Pelling tour packages for all types of budget travellers. When you decide to book your Pelling package from Veena World, we ensure you can unwind and enjoy your vacation to the fullest. Leave behind all your worries related to hotel accommodation, transportation, sightseeing options and other inclusions when you have Veena World as your travel companion. We also have round-the-clock customer service, who are just a call away if you have any travel or booking-related queries.