Orissa Tour Packages
It gratifies your fascination with history, your yearning for spiritual knowledge, your curiosity of the unknown, and your thirst for ethereal natural experiences. That's Orissa for you!
Lying on the eastern coast of India, the Indian state of Orissa (Odisha) is wedged between West Bengal and Andhra Pradesh. When you book Orissa tour packages online, you get the opportunity to explore its vibrant beaches and enthralling archaeological wonders. This region is comprised of lush green and hilly terrains, rolling river valleys, as well as expansive coastal plains.
The intriguing history and rich culture of Orissa also make it a perfect tourist destination for all kinds of travelers. Odisha tour packages provide travelers with the chance to visit several sites in the state that are famed for their unique and intriguing architecture.
Orissa is also well-known for keeping its traditions and culture alive, while also embracing rapid modernization. Many Orissa tourism packages also offer travelers the chance to visit Bhubaneswar, which is a unique destination in itself, housing more than five hundred temples, while also being one of the key cosmopolitan centers of eastern India.
Orissa Travel Packages
| Orissa Packages | Day/Night | Price |
| --- | --- | --- |
| The Great Indian Peninsula Road Trip | 50 Days | ₹2,50,000 |
| Bhubaneshwar Puri Konark Chilika | 5 Days | ₹35,000 |
2 Orissa Holiday Packages
Showing 1-2 packages from 2 packages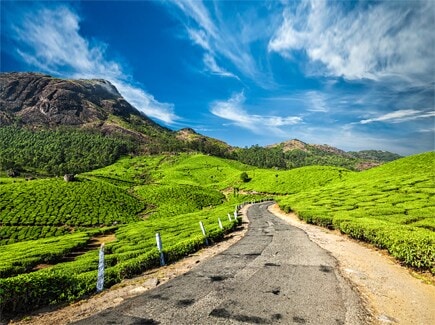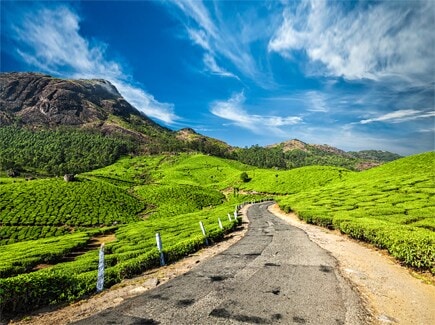 The Great Indian Peninsula Road Trip
SUPER DEAL PRICE
Starts from
per person on twin sharing
CUSTOMIZED HOLIDAYS
SHOR4
Bhubaneshwar Puri Konark Chilika
Starts from
per person on twin sharing
Orissa Frequently Asked Questions
We help you prepare for your trip and ensure an effortless and enjoyable travel experience.
Orissa is called the 'Soul of India' because of its cultural heritage and natural beauty. The graceful state of Orissa has many religious attractions including the world-famous temple of Shri Jagannath Puri, which is one of the four Dhams. The state has also a glorious tradition of music and dance. Besides, it has carefully preserved the tribal culture which includes Kondh, Santal, Munda, Oram, and Gond. Speaking of natural beauty, it has got it in abundance. On one hand, there's the captivating Chilika Lake, and on the other, there are the beaches. Orissa also has some spectacular waterfalls that are a must-see. The state's well-known wildlife can be found at Simlipal National Park, while Olive Ridley Beach is another representation of the state's diverse wildlife. If you want to explore a unique side of India, Orissa is the place to go. Book your Orissa tourism package now to explore this magnificent state.
Orissa or Odisha is well-known for its rich heritage and culture. Situated on India's eastern coast along the Bay of Bengal, it is best known for its temples and wildlife reserves. There are, however, many other places to explore in Orissa. This historically rich state was once a part of the Kalinga kingdom. Now, its intriguing tribal culture, rich biodiversity, historic sites, and delectable food make it a truly unique and famous destination. Book your Orissa tour package to explore this wonderful state.
Orissa is one of the most fascinating travel destinations in India. The rich history, classical art forms, diverse cultures are added gems to the crown of this magnificent state. Some of the most visited places in Orissa are Puri, Bhubaneswar, Udayagiri and Khandagiri Caves, Jagannath Temple, Nandankanan Zoological Park, and Dhauli Giri Hills to name a few. Our pre-designed Orissa tour packages cover the most famous attractions of Orissa. You can also get in touch with our travel experts to get a customized package based on your preferences.
Orissa is a place where you get to indulge in the most delicious and appetising cuisines. This state offers an array of simple yet mouth-watering food delicacies, which is a brownie point for food lovers. You can enjoy some of the lip-smacking meals of Orissa included in the itinerary of different Orissa tour packages such as Pakhala Bhata, Chungdi Malai, Macha Ghanta, and Dalma. Orissa is also famous for its sweet dishes such as Chhena Poda and Rasabali.
The state of Orissa presents a blend of various cultures that mainly include Dravidian, Aryan, and Adivasi. As a result, it has become an amalgamation of multiple traditions. If you visit Orissa on one of our holiday packages, you will get to explore various temples, depicting ancient sand art, rock paintings, etc. Along with this, handicrafts with applique work and brass ornaments will further help you in understanding the culture of Orissa. You can check out our holiday packages to Orissa during Durga Puja and Mahashivratri to truly appreciate the way of life in this state.
When you visit Orissa on any one of our vacation packages, you will notice a lot of local men wearing dhoti and kurta. While this is one of the most common attires in our country, the distinct quality of this state's dhoti is that it has a brick-coloured border. For women, the traditional dress is a saree with two variations – Sambalpuri and Khandua. You can buy these traditional outfits while vacationing in Orissa with one of our tour packages. Our itineraries include a visit to local markets and handloom centres in this state where authentic clothing is available for purchase.
There are plenty of options for sweet dishes in Orissa, and you should not miss out on any of these dishes. Orissa is a heaven for foodies, especially for sweet lovers. This beautiful state in Eastern India has some of the most delectable and lip-smacking sweets such as Chhena Gaja, Rasabali, Chhena Poda, Malpua, Chhena Jhili, Rasagulla, etc. When planning and booking your Orissa trip packages, make sure to savour these famous sweet dishes.
Orissa, an eastern Indian state situated in the Bay of Bengal, comprises rolling river valleys, coastal plains, and lush green and hilly terrains. It is mainly famous for its tribal cultures and numerous ancient Hindu temples. The state has many places to visit, such as Lingaraja Temple, Dhauli Giri Hills, Nandankanan Zoological Park, Jagannath Temple, Udayagiri Caves, Museum of Tribal Arts & Artifacts, and a lot more. We offer Odisha tour packages at an affordable cost. Book one of our tour packages to Odisha and get ready to visit sites that are known for their unique and intriguing architecture.
Because of its proximity to the sea, the land of Orissa enjoys a tropical monsoon type of climate. Summers, between the months of March to July, are considered quite hot as the temperature shoots up to 40-degree Celsius, while the monsoons, between July to October, are observed with incessant showers, making travelling a bit difficult.
The winter season in Orissa starts from October and extends up to March, which is considered the best time to book your Orissa packages. During these months, the sky is clear making sightseeing and outdoor activities easier for tourists. Also, the famous Konark Dance Festival is celebrated during the month of February, making a visit to Orissa all more exciting. You can book your Orissa packages in the summer season for better price deals.
Yes, we do provide customized holiday tour packages to Orissa. Being a destination rich in cultural heritage, art & crafts, traditions, festivals, and tribal communities, the land of Orissa is a desirable place to visit.
The price of customized Orissa tour packages depends upon your budget, choice of accommodation, and the number of nights you want to spend. For any Orissa tour package price query, you can consult our travel experts.
Popular Odisha City Packages
Get to know more about Orissa before booking your tour packages
Explore the many attractive tourist destinations of Orissa as you also enjoy the intriguing folk dance of the state. Music and dance are extremely important to the indigenous tribes of the state. You can check out itineraries and prices of different Orissa tour packages offered by Veena World and plan your trip accordingly.
Orissa is famed for being one of the most intriguing travel destinations of India. The magnificent waters of the Bay of Bengal swirl along the southeastern and eastern boundaries of this state, which also features beautiful palm-fringed silver beaches, enchanting waterfalls, ancient temples, and mesmerizing rivers. Orissa is often referred to as Goa of the East thanks to its long coastlines and beautiful beaches. It, in fact, boasts of having a 485-kilometer-long coastline along the Bay of Bengal, right from Balasore to Ganjam.
There are several incredible attractions to visit and explore when you decide to tour Orissa, including the spectacular Sun Temple of Konark, the intriguing Khandagiri and Udaigiri Caves, the beautiful Satpada Island and Nalabana Island, as well as the numerous temples of Bhubaneshwar and Puri. At Veena World, you will find Odisha tour packages that cover all such attractions within the state.
Experience Orissa
The history of the architecture and art of Orissa is known to date back to 261 BC, back to when King Ashoka of Magadha conquered this region. Back then, a large part of Orissa was known as Kalinga. Many existing ancient monuments present in this state underline its history, which spans over two thousand years.
The caves of Khandagiri and Udayagiri in Orissa are known to depict enthralling cave architecture that dates back to the first century BC. These caves are known to have been cut out for the use of Jain ascetics under the orders of King Kharavela. The price of Orissa tour packages that include an exploration of these caves can easily be booked through Veena World.
The state of Orissa is renowned for its glorious traditions of dance and music as well. The reflection of the rich musical heritage of this state can be found in the intricate carvings of dancers and musicians made on the walls of the several ancient temples in Orissa. This state is especially popular for being the birthplace of the extremely popular Odissi dance form. This dance form majorly deals with the theme of love between Radha and Krishna and was kept alive for decades by the devadasis.
Things to Do in Orissa
There are several places that you can visit on a tour of Orissa. The itinerary of Orissa tour packages largely depends on the destinations you want to visit, your overall holiday budget, and the duration of your vacation. You can simply book a tour package online for Orissa that fits all your needs and requirements.
Here are some of the things that you can indulge in on your Orissa tour:
Marvel at the exquisite Udaygiri and Khandagiri Caves:

The partly man-made and partly natural caves of Udaygiri and Khandagiri in Orissa are one of its key landmarks. Located near Bhubaneswar, these caves complexes basically feature a collection of ornately carved caves that are believed to have been built sometime around the first century BC. While Khandagiri comprises of 18 caves, Udaygiri features a group of 15 caves. These caves are highly renowned for their exquisite Brahmi inscriptions, while some of the caves are additionally embellished elaborately with sculptural friezes.

Witness the enthralling architecture of the Konark Sun Temple:

An integral component of Orissa tourism packages, the 13th century Konark Sun Temple attracts tourists from around the world with its enchanting architecture and intricate carvings. The Konark Sun Temple has an appearance of a 100-foot chariot featuring gigantic wheels and horses, all of which have been carved from stone. The various structures present in this temple complex are characterized by their unique iconography, intricate artwork, as well as distinguished themes.

Take a stroll along the shore of the Peaceful Chandrabhaga Beach:

The pristine Chandrabhaga Beach lies in proximity to the spectacular Konark Sun Temple. This was the first beach of Asia to acquire the Blue Flag certification. This certification is given to beaches that are environment-friendly and clean and are also equipped with diverse amenities that meet international standards for tourists. The Chandrabhaga Beach would be an ideal destination to relax with the whole family while on an Orissa tour.

Go bird watching at Chilika Lake:

Chilika Lake is one of the most important tourist destinations in Orissa. This mesmerizing brackish water lagoon is known to stretch over an area of 1100 sq. km. and is considered to be one of the largest coastal lagoons in the country. This lake is famed for being a giant fishery resource, and tourists might even catch a glimpse of some Irrawady dolphins here. This lake is known to be a good bird watching spot as well.

Seek blessings from the Divine at Jagganath Temple:

The Shree Jagannath Temple of Puri is one of the most auspicious and revered Hindu temples in India. This temple is dedicated to Lord Jagannath, who is considered to be a form of Lord Maha Vishnu. Unlike the icons and idols made of metal or stone, as is seen in most Hindu temples, the image of Jagannath at this sacred site is made of Neem wood. These wooden idols of Jagannath, Balabhadra, and Subhadra at the temple are ceremoniously replaced after a certain period by exact replicas.

Explore the diverse wildlife of Odisha at the Nandankan Zoological Park:

A prominent part of Orissa tour packages, the Nandankan Zoological Park sprawls over an area of 400 hectares. This famous zoological park is located amidst the enchanting Chandaka forest and features the mesmerizing Kanjia Lake. More than 166 species of animals can be found in this park, including the majestic white tigers.
The Best Time to Visit Orissa
The time between October and March would be ideal to opt for an Odisha tour package to visit the state. The temperature is quite cool and pleasant in the state during this time, making it well-suited for sightseeing. Booking Orissa tour packages, the itinerary of which also covers Chilika Lake, would be especially ideal for October, as during this time, you would be able to catch glimpses of several types of migratory birds. Many festivals are also celebrated during these months in the region. Orissa is largely a humid state, so it would be best if you keep that in mind when packing for your sightseeing tour of Orissa.