Estonia Tour Packages
Estonia allures nature-lovers, action-seekers, and history aficionados into its heart; one that is full of culture, scenic beauty, and adventure.
The best thing about Estonia Tourism is that it has remained largely unspoiled by the onslaught of modernism. For many years, Estonia remained overshadowed by its more famous neighbours. Now, the many enchantments of this place are making not only Europe but the whole world sit up and take notice. The Baltic Sea has gifted Estonia with an extensive coastline, numerous islands, and stunning beaches. People who visit with Estonia travel packages are mesmerized by the surprisingly well preserved medieval old town of Tallinn.
If you wish to explore the hidden gem that is Estonia in all its glory, Veena World offers the best Estonia tour packages from India online at attractive prices/costs. You can check out the many Estonia tour packages available online to select the one that suits you the best. Our curated Estonia sightseeing itineraries include the best that Estonia Tourism has to offer. Get bowled over by the fine museums, let your inner child out at the theme parks, gape at the architecture of the historical buildings, go for a swim at the sun-kissed beaches or indulge in some Estonian cuisine, the opportunities are endless with Veena World's Estonia tour packages from India.
Estonia Travel Packages
| Estonia Packages | Day/Night | Price |
| --- | --- | --- |
| Scandinavia With Tallinn | 9 Days | ₹2,96,000 |
| Iceland Finland | 12 Days | ₹3,60,000 |
| Scandinavia Russia with Tallinn | 15 Days | ₹3,60,000 |
3 Estonia Holiday Packages
Showing 1-3 packages from 3 packages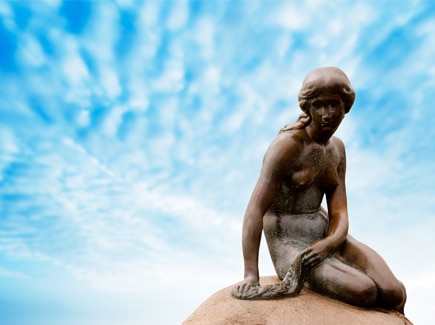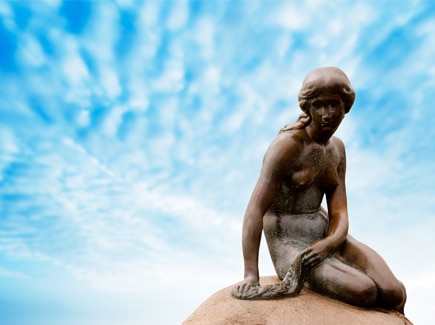 SUPER DEAL PRICE
(07 Jul 2023)

Last 1 Seat

Starts from

per person on twin sharing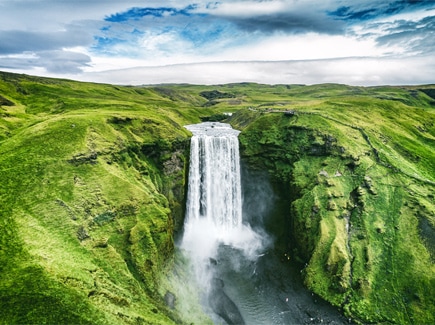 SUPER DEAL PRICE
Starts from
per person on twin sharing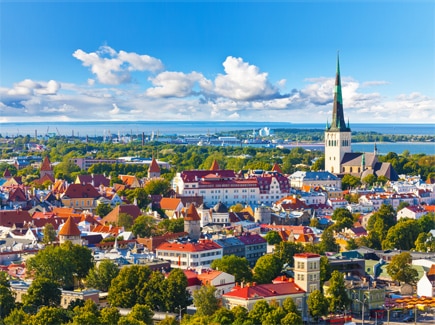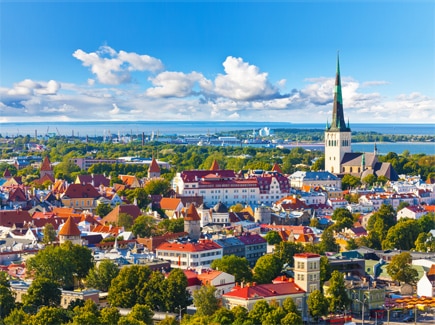 Scandinavia Russia with Tallinn
SUPER DEAL PRICE
Starts from
per person on twin sharing
The northern European country of Estonia is located on the shores of the Baltic Sea. It is bordered by the Gulf of Finland, Sweden, Latvia, Lake Peipus, and Russia.
Estonia's history has been quite long and eventful. The earliest settlements in the area date back to 9000 BC. The ancient name for the Estonians was "Maavald", meaning 'Country Realm' or 'Land Realm'. Over the ages, Estonia was ruled by the Germans, Danes, Swedes, Poles, and Russians, and it later became a part of the erstwhile USSR. On August 20, 1991, the Estonian parliament issued a Declaration of Independence from the Soviet Union.
The population of Estonia is a mixture of many ethnicities. Apart from the majority group of Estonians, the Russians, Germans, Swedes, Latvians, Jews, Poles, Finns, and Ingrians make up for the remaining. Owing to the successive invasions and occupations, Estonian society evolved into a multilingual one where 109 languages are spoken. A majority of the population in Estonia has now declared themselves as non-religious, with Christians making up for the largest minority.
The culture of Estonia showcases influences from its neighbouring countries as well as its ruling countries - Finnic, Baltic, Slavic, Russian, and Germanic; and you will also be able to see glimpses of it on your online Estonia tour package from India. Given the fact that Estonia has had a long struggle for its independence, it has come out pretty strong and was named "Most High-Tech Country in Europe" by the BBC.
Experience Estonia
The world is slowly waking up to the immense potential of Estonia Tourism. This Baltic beauty surprises its visitors with unexpected destinations included in Estonia sightseeing, as part of Estonia tour packages. The cities of Tallinn and Tartu beguile you, as the countryside with its sleepy villages and cobblestoned streets intrigue you, the Baltic shore throws up adventures and challenges, old medieval buildings amaze you and all you need to do is let yourself go to completely enjoy your vacation. The best part of Estonia sightseeing and Estonia tour packages is that the travel experience is made convenient by the great public transport system in the country.
Estonia has pulled itself together miraculously after the sad and horrific history it had to endure with an estimated 7.3 per cent of Estonia's population getting killed during the Second World War. The country makes up for the lack of huge mountains (the Suur Munamägi mountain rises to just 1,043 ft above sea level) with pristine landscapes that are surrounded by breathtaking natural beauty. All these and more can be experienced with Veena World's Estonia tour packages.
Things to Do in Estonia
On your Estonia tour, be ready to get blown away as a vacation to Estonia is as pure and untouched as it can get. The tourist places in Estonia are not that busy, which makes Estonia travel packages all the more rewarding.
Here's a list of the best places to visit in Estonia to make the planning of your tour to Estonia easier than ever:
• Tallinn:
Coming to Tallinn is like stepping back into the middle ages but don't let that first impression last. Tallinn is like a treasure trove. The Estonian open-air museum is where you can find historical buildings spread among the trees. Performers in period costumes guide you through the way of life in that era. You can try your hand at weaving and blacksmithing and don't forget to have a horse-carriage ride!
The Art Museum in Kumu is like a beautiful anomaly with its 7-storey high structure and futuristic design. This museum has the largest collection of Estonian art and several permanent and temporary exhibitions. The Old Town part of the city is where the magic is. It is known for its Town Hall Square which has been the main marketplace and also the centre for various activities since the 11th century. The Great Guild Hall is a 15th-century museum that houses relics from the times of the Vikings.
Tallinn is not only considered to be one of the best-preserved medieval cities, but it also surprises visitors with its cosmopolitan vibe. There are many brewpubs, upscale restaurants, local cafes, malls, exhilarating nightlife, and a thriving cultural scene.
• Lahemaa National Park:
Estonia is not just about historical buildings. It is also about many of Estonia's natural charms, ably displayed by Lahemaa National Park, called rahvuspark in Estonian. It is a perfect nature retreat for visitors with its sprawling 725 square km of a rural landscape, pine forests, wildlife, lakes, and rivers. Explore the area on foot, horseback, or on a bicycle, it demands that you stop regularly to embrace the beauty of the place. Just like an oasis in a desert, the sandy beach of Loksa adds to this captivating place and is a great inclusion in your Estonia tour package from India.
• Tartu:
The town of Tartu has a lot of historical significance in Estonia. The University of Tartu & Museum is originally the ruins of a Gothic cathedral, built by German knights in the 13th century and these ruins are called Atop Toomemägi. Kids, in particular, like the Cabinet of the Crazy Scientist where they can try their hand with some science experiments. The treasury has a bizarre collection of a human hand used for anatomy lessons and the death mask of Russian poet Aleksandr Pushkin, among other weird objects. The Estonian National Museum is where one can catch a glimpse of the history and prehistory of the country.
• Kuressaare Castle:
This opulent 13th century medieval stone castle is located in the town of Kuressaare and has been preserved to reflect its original glory. There are many wooden buildings in the complex that are worthy of a visit. The Saaremaa Museum is dedicated to the island's nature and history. It is a great draw in Estonia sightseeing for mystery lovers who can't get enough of the secret dungeons, passages, and chambers. Do not forget to grab a cuppa at the rooftop café for an unmatched view of the countryside. An Estonia tour package will definitely help you create memories for a lifetime.
Best Time to Visit Estonia
May to September is pleasantly warm and is ideal for booking Estonia tour packages from India. The beaches and countryside are at their glorious best and this is the perfect time for enjoying some Estonia sightseeing. Book an online Estonia travel package at cost-effective prices through Veena World for a time and itinerary that you prefer.