Book Now & Bag Super Jumbo Discount & Super-Duper Benefits. Book selected departures of year 2019 in the price of year 2015
All India One Price

Join the tour from your nearest city in India & save INR 7,000 to 10,000

Post Tour Holiday

Get advance booking discount upto INR 1000 to 5000

No Foreign Exchange

Don't worry about exchange rates & pay full tour price in INR

Group Discount

Get group discount for 6+ guests upto INR 500 to 5000
Special Discount

Discount up to INR 5000 for founder members & loyal guests

No Deviation Charges

Save upto INR 7,000 to 20,000 on return air tickets

Free Experience

Experience Paris by Night, Niagara falls from USA & Canada

5% Child Discount

Upto 11 years age, get extra 5% discount for your child
All India One Price

Join the tour from your nearest city in India & save INR 7,000 to 10,000

Post Tour Holiday

Get advance booking discount upto INR 1000 to 5000

No Foreign Exchange

Don't worry about exchange rates & pay full tour price in INR

Group Discount

Get group discount for 6+ guests upto INR 500 to 5000
Special Discount

Discount up to INR 5000 for founder members & loyal guests

No Deviation Charges

Save upto INR 7,000 to 20,000 on return air tickets

Free Experience

Experience Paris by Night, Niagara falls from USA & Canada

5% Child Discount

Upto 11 years age, get extra 5% discount for your child
3,00,000
Guests travelled with us in last 5 years
17,000
Guest travelled happily for Europe & USA last year
80
Combinations of Europe & USA catered for you
100+
Expert in house trained tour managers to provide the best tour experience
Best of The Rest - Exclusive Offers!
Discover Unique Experiences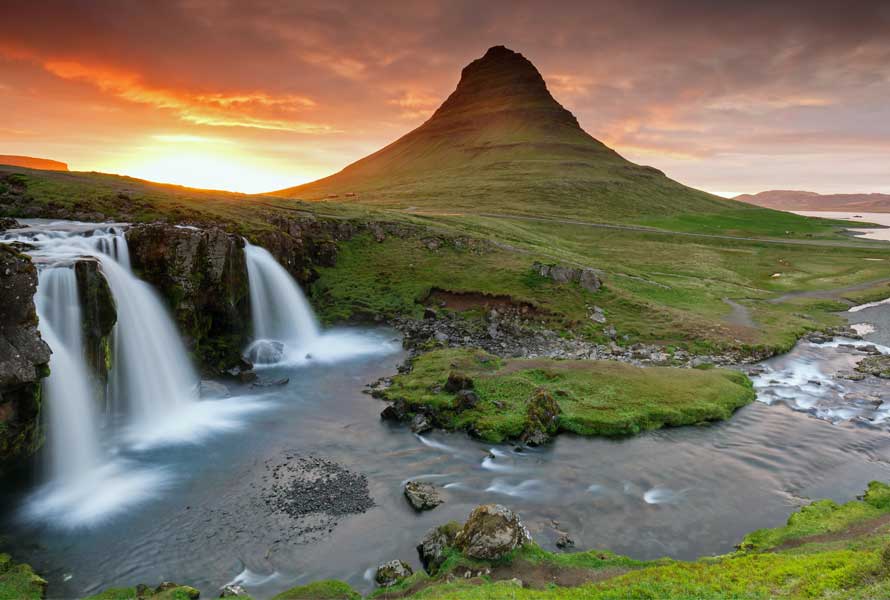 Iceland
The legendary land of Ice & Fire, peaceful Nordic island country with an extraordinary marvel of nature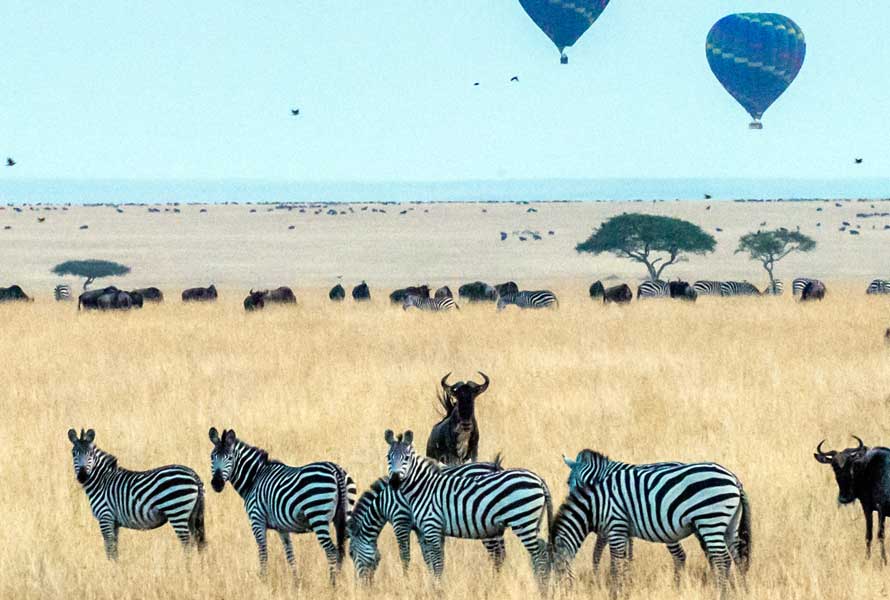 Masai Mara
Huge stretch of gently rolling grassland, highest photographic potential in Africa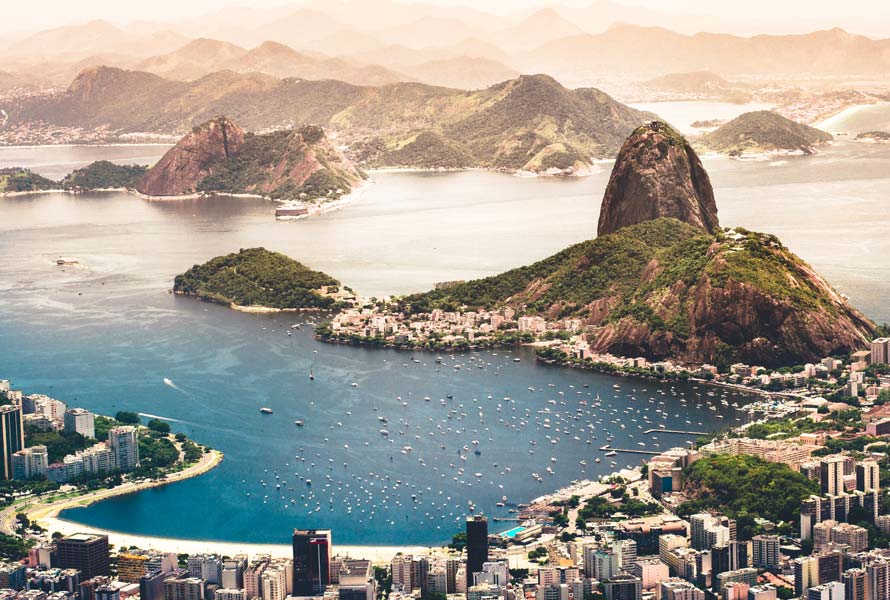 South America
The land blessed with Amazonian rainforest, the proud summits of the volcanic mountains, the sun kissed deserts

Dear Woman, . The past few days, we saw stories of YOU! It's you who cares as a mother, loves as a wife, supports as a sister, stands by as a friend and plays so many other roles. You've loved and lost. You've dared and achieved. You've cared and proved. You've danced to your own tunes! This Dussehra, we see YOU rising! The moment you feel shaky, remember that it's in you the goddess resides. So kill the demons and rise out of the ashes with a smile on your face. . Shubh Dussehra! . #9Women9Stories #ItsYOU #Dussehra2018
@veena_world
"What is love and marriage in a diverse country like India, ask me! I'm a Muslim, married to a Parsi and oh well, what a ride it was! We met through mutual friends and fell in love. But when we had to tell our families, obviously the drama shot the roof. He's in merchant navy and whenever I used to get an international number flashing on my phone, I'd rush to take that call. So once I was frying something in the kitchen and an international number flashed, I ran. When I came back, the food I was frying was completely burnt, and my mom completely sure of what's happening. The struggle after that was real from both the sides; right from convincing the family, to understanding under which act we can get married, to how we can please both the communities while at it and so much more. But I never ever thought of eloping, in my heart I knew without our families we would be broken. So I waited and waited and one fine day they melted." . "What's the highlight of your love story?" . "We have 3 anniversaries! We got married in the court, had a function in Muslim style and did it the Parsi way too. Imagine, three times the food, the celebrations, the functions, and the fun. God, what a way to get married! Which one of the Gods am I thanking though?" . #9Women9Stories #OfLoveAndFaith #StayTuned
@veena_world
"I was the only child to my parents and it give me the benefit of having everything I asked for in life. I didn't even know how to make chai until I got married. That's how much they had pampered me. When I was marrying the man I love, my father had sternly asked his family if they'll be able to take care of his daughter the way he did. But soon after my marriage, my mother's health started to fail. Doctors said she didn't have much time left. When I was just letting this settle in, my father had a heart attack and went into coma. It started then; for days I was working, taking care of my house, my mother and trying to communicate with my father to see if he responds. The only relief at this time was my husband and in-laws who stood by me like a rock. I had to be strong for everyone! Slowly my father recovered and I was then taking care of both the houses while being pregnant. But the sun didn't shine for long and only few months into it, my mother passed away. My father was grief-stricken and couldn't see his daughter hustle so much who hadn't even lifted her finger before for anything. I was still fighting for him, looking after him and my 2 month old baby. But eventually his grief took him away too. When it was all over, I understood one thing. You don't know how much strength you have, until being strong is the only option left." . #9Women9Stories #OfCourageAndImmensity #StayTuned #VeenaWorld
@veena_world
"I married the love of my life few years ago. My parents were against it and unfortunately both his parents have passed away. When we got married, we had no family with us whatsoever. We were in great emotional and financial crisis. It continued and when I got pregnant, I was cooking and cleaning all by myself and went to work every day for all 9 months. My husband supported me, helped me too but it was just the two of us, trying to fight the storm. That's when she came forward. She is my boss and has always been caring towards her team but that was the time she stepped into my life like an elder sister I never had. Right from taking care of me, to listening to my problems, to helping me financially; she made my workplace feel like home to me. I remember this one instance when I was 7 months pregnant and came to work only to realize she has arranged a surprise baby shower for me in office. Towards the evening everybody got dressed, the team gave me a saree to wear and there was also dinner for everyone. That's my best memory so far! Well, whoever says women don't support women is an idiot!" . #9Women9Stories #OfKindnessAndEncouragement #StayTuned #VeenaWorld
@veena_world
"I started my career as an air hostess, then worked with one of the biggest luxury hotels in India and now I work as an international tour manager. But there's one thing that hasn't changed in all these years; my immense passion for dance. I've been at it since I was a kid and have also participated in dance shows like Boogie Woogie. I made sure I don't let that passion in me die by attending dance classes and doing stage performances on weekends when I'm not working." . "What's your best memory as a dancer?" . "When out of nowhere I was called to Mehboob Studio for a dance sequence in the movie 'Happy New Year'. I was completely mind blown! The truth is, you never know when an opportunity knocks your door. So don't stop following your passion while having a stable career." . #9Women9Stories #OfStabilityAndConsistency #StayTuned #VeenaWorld
@veena_world
"I was in college when it all started. I was pursuing Travel and Tourism, and for a project we had to interact with Belgian students and exchange cultural ideas. Everybody finished their project but nobody implemented it in reality, and that's how I went a step ahead. I helped Belgian students who travelled to India in every way at many occasions; right from taking them on tours to paying for them at times to making sure they're not scammed here. This paid me back big when I received a letter from the university's head of tourism in Belgium to come visit their country. It was something so unpredictable, but it did come to me. Recently I went to Belgium and knew only 8 people but when I came back, I had lost count of people I interacted with. I met the director of Tourism – Wallonia, the Mayor and so many students and locals and can truly consider it an experience of a lifetime. I only planned to help the students but never imagined to receive so much in return. I've realised that the smallest things you do, come back to you in a much bigger way." . #9Women9Stories #OfFaithAndHardWork #StayTuned #VeenaWorld
@veena_world
We love to capture memories. share with us your latest trip photos
#CelebrateLife
"I've been a traveller for more than 8 years. There's nothing I haven't done - trekking, camping, weekend trips, luxury holiday; you name it and I've done it. Until it hit me few months ago that I haven't tried riding a bike yet and riding in Ladakh was my dream. Fortunately, soon enough I found an institute that trains women to ride Royal Enfield. It was only a 2 day training, and I remember it was raining so bad, half of Mumbai was shut. I wondered how is it possible to learn in these harsh conditions, but my coach said this exactly is the right time to learn. 15 days later, I was riding a 500 cc Enfield in Ladakh. My coach believed I was a born rider and could ride that terrain only in 15 days. It's now my dream to pass on the courage to every woman and hence, I soon plan to start my own Enfield riding institute – by women, for women." . #9Women9Stories #OfPowerAndPassion #StayTuned
@veena_world
Affordable Journeys
We strive to make the world accessible for each and every one!
Guided Experiences
Hassle free journeys with the expertise of our in-house Tour Managers.
All Inclusive
Comfortable stay & transport, delicious meals and abundant sightseeing on every tour