Luxury Tour Packages
Let us indulge you in style!
Come, let's embrace La Dolce Vita – a sweet life of luxury and pampering spent with your family, friends or simply yourself on Veena World Luxury Tours. We believe happiness is indeed a well-deserved vacation and sticking true to that principle, our luxury holiday packages are crafted and laden with nearly everything indulgent that you could ever want and nothing less!
A world with immersive journeys awaits you on these fully escorted tours, where the impeccable hospitality and endless care and attention by Veena World tour managers make you feel right at home. Join us to mingle with like-minded travellers on these specially curated luxury tours in India where you stay at grand palaces, luxury resorts, boutique stays and a renowned collection of hotels in India. In the course of these tours, you'll get to enjoy amazing experiences and sights that are unique to the destination, rejuvenating spas, all meals which are interspersed either with local flavours, authentic cuisines or lavish dining experiences set amidst beautiful vistas and travel with your family in the comfort and privacy of a separate vehicle throughout the tour. With Veena World Luxury Tours, experience a luxury holiday that has to be lived and enjoyed!
Packages Coming Soon!
Currently, there are no package(s) found matching your holiday request.
Please try exploring our other available options by checking out trending destinations. Our dedicated Travel Experts are on hand to offer you an expert guidance and support throughout the entirety of your trip.
Reach out to us 1800 22 7979 or drop an Email at travel@veenaworld.com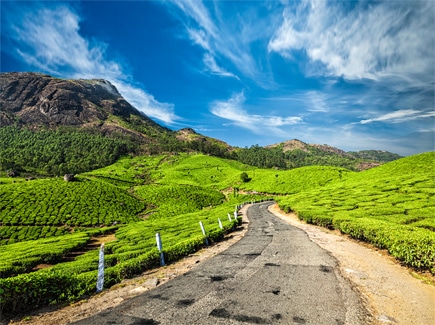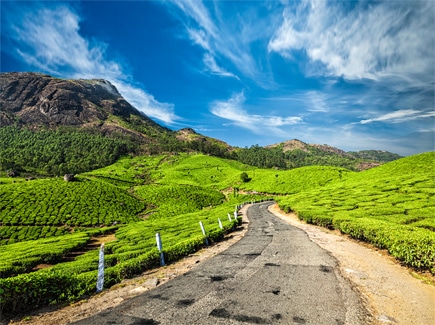 SUPER DEAL PRICE
Starts from
per person on twin sharing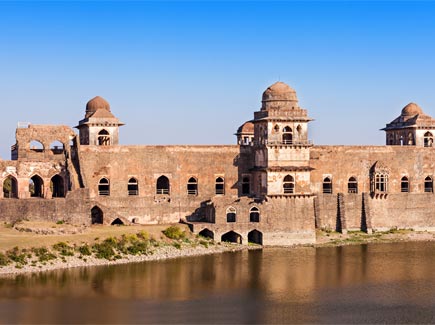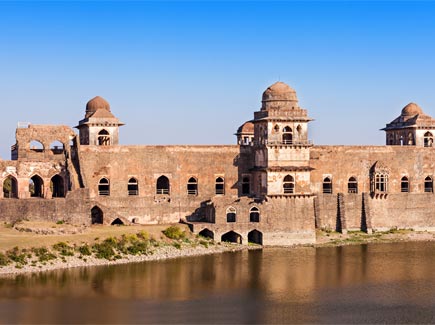 Seniors' Special Indore Ujjain Mandu
SUPER DEAL PRICE
Starts from
per person on twin sharing
Our trips have touched hearts globally
what our happy travelers are saying
Luxury Leh Ladakh

"Feedback for Luxury Leh Ladakh Tour : Dear sir/maam, We had an amazing tour of luxury Leh Ladakh, K...

Read More

Rajesh

Travelled in Sep, 2021
Fully Escorted Luxury Group Tours
Just describe your dream holiday to our Tour Manager, including travel plans, expectations and preferences to help curate a tour package that will check all the boxes. With all the details in place, our Tour Manager will ensure to offer an experience that brings joy, laughter, and genuine awe, transforming standard travel experience into moments of gold.
Experience the Royalty at Luxury Stays
With specially curated luxury tours in India and across the world, Veena World is your wholesome travel partner that offers the best of comfort and convenience. Five-star hotels, luxury resorts, boutique hotels, and many more; you get to experience royalty at its best. Not to forget, the exquisite stays at palace hotels in Rajasthan, British era colonial resorts atop a mountain in Shimla, aristocratic noble houses on the banks of the River Ganges in Haridwar, beachside resorts in Bekal and Kovalam, the clifftop infinity pool at Coorg, and much more.
We have tied up with prestigious hotel chains like Taj and Oberoi to provide you with a one-of-a-kind stay experience. Being the leading brands when it comes to luxury hospitality in India, they ensure not just extravagant comfort for the guests but exquisite stay experiences that you'll fondly look back upon.
Take advantage of these luxurious choices and be ready to feel like royalty on your holidays through our luxury India group tours. All this with the added convenience of superbly curated sightseeing itinerary and seasoned tour managers. Holiday with Veena World takes you on a luxurious journey to travel, explore and celebrate life king size.
Amenities For A Wholesome Travel Experience
We believe that amenities add an extra dimension when you play a luxury holiday in India. Sticking to that belief, our tour packages are designed to offer everything a traveller needs when on a holiday. Every destination that you cover with Veena World's luxury holiday packages will offer the most comfortable amenities to make you feel at home. These will include,
Separate Vehicle for Each Family
With separate vehicles for each family, our luxury tours in India ensure unique and safe travel experiences. Your driver will help you cover every aspect of your chosen destination from the popular attractions to the lesser-known spots. Besides, your travel is not just limited to the set itinerary as some of our packages allow additional sightseeing as well.
All Meals Included
A travel experience is never complete without trying local delicacies that tickle your taste buds. From the much-hyped about fine dining experience to the daily high tea, travel packages with Veena World are designed to ensure you get the best out of your holiday, be it the tourist attractions or the scrumptious food. Not to forget the exquisite dining experiences, like dinner served on a silver thali in Rajasthan or a sadhya meal served on a banana leaf in Kerala, in-palace dining experience at Amer Fort, the authentic village dining experience in Bishnoi village of Rajasthan, and much more to let you have a mind-boggling experience.
Rejuvenating Spa Experiences
Spas are the essence of holistic healing in India, hence making it a major tourist attraction, especially when travelling to the southern Indian states of the country. Besides including spa treatments in the luxury holiday packages, travellers also book special spa tours with stays at ayurvedic resorts scattered all across the length and breadth of the country. Both, spa tours and travel packages with spa treatments offer the best holistic experience of luxury holidays in India. All you need to do is book a luxury holiday with us!
Immersive Activities
Allowing travellers to have new and meaningful experiences, our luxury travel packages are designed with a well-balanced combination of activities and leisure time. Immersive travelling ranges from afternoon activities with locals to a fully immersive trip like a homestay. All to experience local culture and their sources of fun and adventure.
To name a few, you can experience vintage car rides, blue city photography tour, hot air ballooning, forest riverbed picnic, river rafting, private aarti by the ghat, coffee plantation walk, moonlight rafting, kayaking, ziplining, picnic atop the peak, forest bathing and a whole lot more.
Leisurely Paced Tours
Luxury travel holidays are not just about where you go, it is about how you feel. Focusing on that aspect, we at Veena World ensure to offer travellers a leisurely paced trip that allows them to soak up every moment of their journey right from the arrival to the departure.
Our Tour Managers go the extra mile to make your trip convenient and hassle-free by providing you with a perfect travel itinerary, a list of excellent stay options and more, all to let you indulge your senses.
Further taking into account that every traveller wants to dig deeper, explore and really witness all that a destination has to offer, they also suggest local secrets and additional excursions that will definitely hit a traveller's sweet spot. With everything taken care of so well, you will create memories that will touch your heart and leave you with the desire to re-live.
Have A Splendid Travel Experience!
Veena World travel packages let globetrotters celebrate life to the fullest. With a huge selection of luxury package holidays for large or small groups in India and around the world, we ensure that you get the best out of your travel experience. Besides, we do not hesitate to go the extra mile to transform your luxury holidays into memorable affairs.
Get ready to experience holidays that are to be lived and enjoyed!