Cruise Vacations Tour Packages
A fun-filled, convenient and refreshing breakaway to travel the world, a cruise tour can be an experience to remember and cherish.
Cruising away to a dream destination is a thrilling way to enjoy a fun-filled and adventurous trip with your friends and loved ones. Like floating hotels on the blue ocean, cruise ships are equipped with a range of amenities such as beautiful rooms, restaurants, bars, casinos, a gym, a library and boutiques. Choosing cruise world tour packages will provide you with a unique and unforgettable way to travel to different destinations around the world. The popular cruise holiday packages are known for providing luxury to tourists with their extensive list of offerings at the best costs.
There are so many beautiful cities and countries all over the world that offer striking vistas to experience with cruise ship travel packages. Cruise holiday packages in India will give you a dream comes true vacation experience through their curated exclusive trips on the azure ocean waters. A cruise tour is an ideal choice for enjoying leisure time with family, going for a romantic honeymoon, or looking for a thrilling or adventurous getaway with your friends. At Veena World, we provide the best cruise packages - customized as per your need to ensure that you get a vacation that is perfect for you.
Cruise Vacations Travel Packages
| Cruise Vacations Packages | Day/Night | Price |
| --- | --- | --- |
| Egypt with Nile Cruise | 8 Days | ₹1,64,717 |
| Egypt Nile Cruise Hurghada | 10 Days | ₹1,75,441 |
2 Cruise Vacations Holiday Packages
Showing 1-2 packages from 2 packages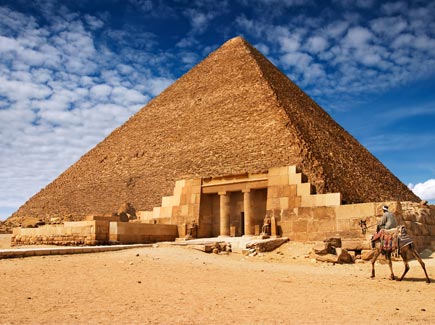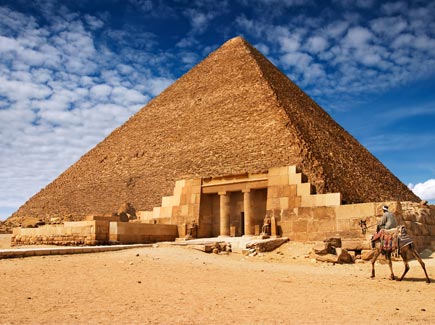 CUSTOMIZED HOLIDAYS
SHEG1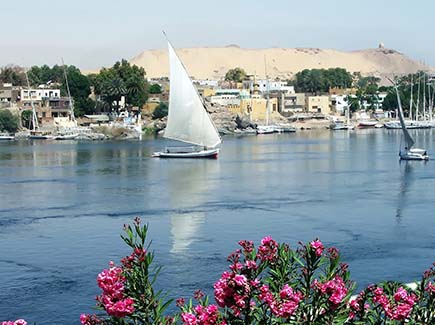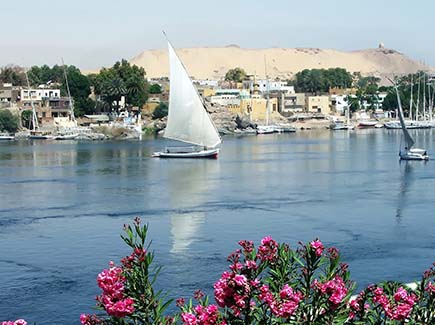 CUSTOMIZED HOLIDAYS
SHEG4
Destinations (8)
Kom Ombo
Aswan
Luxor
Edfu
Get to know more about Cruise Vacations before booking your tour packages
Cruises have become a favourite travel idea for new age travellers who want to experience something new on their vacation. Cruise holiday packages are perfect for lovers of the sea and the ocean, providing them an opportunity to explore the world away from the city. Whether you are an adventure lover, peace admirer, or a bit of both, cruise ship travel packages have something for all ages and tastes. It is the best way to escape the hustle and bustle of daily life and enjoy a vacation filled with more fun, amazing food, and many destinations to visit during one trip. You will find everything and more when you select the right cruise travel packages.
Veena World has a varied range of some of the best cruise packages, designed as per your need and budget. At Veena World, we have many itineraries to ensure that you find the best cruise experience.
Reasons To Go For a Cruise Vacation
Imagine a trip where you will be waking up to a new destination every day, feeling the cold breeze from the windows and watching the sunrise or sunset by the magnificent ocean, without any concern about packing and unpacking or moving your luggage to a new hotel room in a new city. Cruise packages make travelling easy and convenient, especially when you have young children. With a cruise tour, you will be pampered the whole time while you are on board, giving you a relaxing, exhilarating, and revitalizing experience.
Here are a few reasons why you should go on a cruise vacation at least once in a lifetime.
The majestic ocean view
One of the most appealing aspects of cruise tours is that you can enjoy a spectacular ocean view. After an exciting day, cruises give you the choice to relax on deck and admire the beauty all around. Whether you want a quick fix break or looking forward to having an extended holiday, a cruise vacation package is perfect.
Endless activities
There are multiple activities on board for people with different interests and moods, whatever they like. Swimming pools, gyms, basketball courts, mini-golf, casino, waterpark, spas, shuffleboard, basketball courts - cruise ships provide almost everything you could probably want or require on-board. So, with such type of vacation, you definitely would not be lacking for activities in the middle of the sea. A cruise package from Veena World will allow you to experience a completely unique vacation.
Visit multiple destinations
A great relief about cruise holidays is that you do not need to worry about the planning and itinerary of your holiday. A cruise is a great way to visit and explore different places and cities while avoiding all the stress that can come with choosing hotels, destinations, transportation, and restaurants. No matter which place or part of the world you wish to visit, local or international cruise packages can take you to off-the-beaten-path gems, helping you to have a memorable experience of your lifetime.
A paradise for foodies
Cruise vacations are known for offering amazing eateries with varieties of local and international cuisines. The main restaurant and buffet in the cruise provide inclusive dining, serving a range of delicacies prepared by world-renowned chefs. Apart from that, every harbour end will serve you up with a new culinary experience. For foodies, a cruise vacation is a heaven to satisfy their taste buds. Nowadays, ships come packed with exclusive restaurants featuring celebrity chefs, international dishes, and innovative menus. Overall, every taste, budget, and occasion is catered for when you are on board with Veena World's cruise packages.
Perfect getaway for the whole family
Cruises offer an ideal option for families to enjoy a great vacation. From grandparents to teens and everyone in the family, cruise ships ensure a memorable holiday for everyone, allowing perfect family time. There are teen hangouts and adults-only pools, dedicated kids' clubs, and childcare facilities on ships – designed to give you a great experience.
Pampering
For many people, the main purpose of a vacation is enjoying their free time, relaxation and rejuvenation. A cruise ship offers a range of pampering options onboard that leaves the patrons spoilt for choices to relax and get pampered. Spa treatments, massage, hot tubs, sunbathing are a few options you can expect on your cruise tour.
Food, pampering, reunions, variety, family-friendly atmosphere, and romance are some great reasons why people look forward to enjoying a cruise vacation. A cruise vacation is of great value, providing fun, relaxation, entertainment, and adventure – all in one unique location. With cruise world tour packages, you will definitely have once in a lifetime experience.
Why Choose Veena World?
Veena World is known for making travel planning easier with its amazing deals online. With us, you will enjoy local as well as international tours at reasonably priced cruise packages. At Veena World, we strive to provide you with trips that refresh and relax you. Whether you are looking for adventure, leisure, a romantic holiday or more, we have something for everyone.