Kumarakom Tour Packages
A quaint little sleepy town, Kumarakom offers a perfect getaway for newlyweds.
Kerala has emerged as one of the top destinations not only in India but also in the world. And within this state, you will find fascinating places that are sure to fill you with gratitude for being in existence. A tour package to Kumarakom is an unhurried odyssey to discover the abundance of natural scenic beauty. A Kumarakom tour doesn't force you to scramble from one touristy spot to the other, but lets you unravel its secrets and layers at your own sweet pace. Being one of the most popular honeymoon destinations in the country, the place provides honeymooners with a romantic getaway through Kumarakom honeymoon packages.
Spend quality time with your partner by taking dreamy strolls holding hands or engage in a tête-à-tête about nothing. A well-crafted Kumarakom tour package is bound to give couples an unforgettable romantic retreat. No wonder Veena World's Kumarakom honeymoon packages are so popular among new married couples. On the website, you can conveniently browse through the many Kumarakom packages that are listed online, customize or just pick the one that suits your needs. Not only the trip, but you can also customize the sightseeing on your package to Kumarakom.
Kumarakom Travel Packages
| Kumarakom Packages | Day/Night | Price |
| --- | --- | --- |
| Honeymoon Special Munnar Kumarkom Cochin | 6 Days | ₹48,000 |
| Honeymoon in Kerala Abad Hotels | 8 Days | ₹46,000 |
| Kerala with CGH Earth Houseboat | 6 Days | ₹90,000 |
3 Kumarakom Holiday Packages
Showing 1-3 packages from 3 packages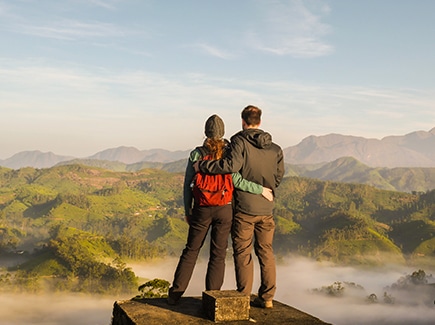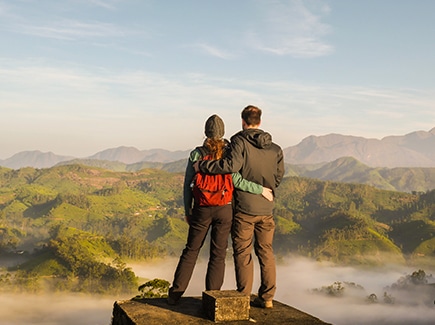 Honeymoon Special Munnar Kumarkom Cochin
SUPER DEAL PRICE
Starts from
per person on twin sharing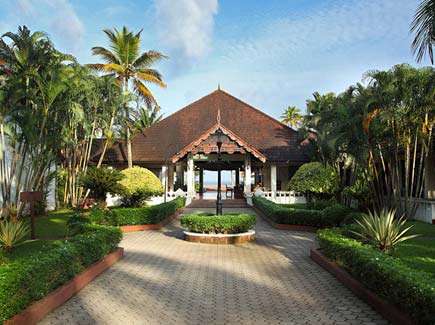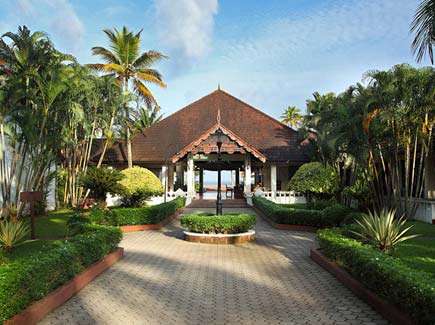 CUSTOMIZED HOLIDAYS
SHKL6
Honeymoon in Kerala Abad Hotels
Starts from
per person on twin sharing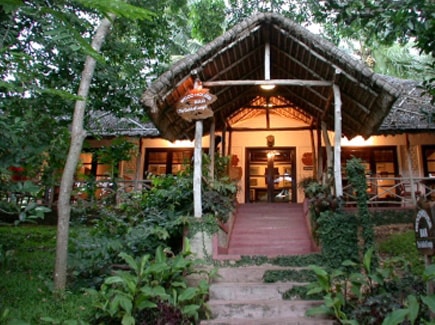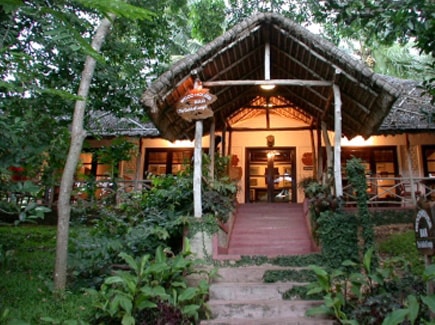 CUSTOMIZED HOLIDAYS
SHKL13
Kerala with CGH Earth Houseboat
Starts from
per person on twin sharing
Veena World tour reviews
What are you waiting for? Chalo Bag Bharo Nikal Pado!
Honeymoon Special Munnar Periyar Kumarakom

"It was beyond expectations. All the hotels were good. Food was delicious. Special mention for the to...

Read More

Bhalesh

Travelled in Mar, 2023

Honeymoon Special Munnar Periyar Kumarakom

"It was my first trip with Veena world and I really enjoyed to the fullest, had a great and relaxing ...

Read More

Madhura

Travelled in Mar, 2023

Honeymoon Special Munnar Periyar Kumarakom

"KLHM180323/A - Feedback : Dear Team, We are writing this with abundance of joy. It was beyond our...

Read More

Bhalesh

Travelled in Mar, 2023

Honeymoon Special Munnar Periyar Kumarakom

"It's a great tour i have in my life. Thanks chetan and sanket. We enjoyed very good ☺️😊

Guruprasad

Travelled in Dec, 2022

Honeymoon Special Munnar Periyar Kumarakom

"We had a Honeymoon couple tour for Kerala from 10 Dec 2022 to 16 Dec 2022. We had a great time with...

Read More

Gaurav

Travelled in Dec, 2022
Get to know more about Kumarakom before booking your tour packages
Kumarakom is a dainty little village near the city of Kottayam in Kerala. It is located on the shores of the largest lake in Kerala, the Vembanad Lake. Earlier, this place was a part of the kingdom of King Thekkumkur.
The surrounding area of Kumarakom is known for its rich flora and fauna. The bird sanctuary here is spread over 14 acres and is a major tourist attraction. The key economic activities of this place are fishing, agriculture, and tourism. Having a very conducive and balanced tropical climate for cultivation, a variety of fruits grow here.
Experience Kumarakom
Kumarakom honeymoon packages are perfect for couples who like a laidback and serene vacation. Wake up to views of miles and miles of natural splendor, chirpy birds playing a symphony in the background, the lush paddy fields enticing you to take a walk among them or fishing with the locals, there's no dearth of tranquil opportunities.
On your tour package to Kumarakom, do not forget to experience the ride of a lifetime on a traditional houseboat. These houseboats are made using the age-old format of 'Kettuvallams' which are fitted with all modern amenities. These houseboats take you on a gentle ride over the Vembanad and Alappuzha backwaters. If you want to enjoy a ride aboard a houseboat, albeit peacefully without the swarms of crowds, then a houseboat is the way to go. The backwaters of Kumarakom are a great way to relax and unwind while exploring the picturesque countryside and witnessing the spectacular birds passing by. The beautiful island of Pathiramanal, about 40 minutes from Kumarakom, is a great inclusion in your Kumarakom package. This place also has many trekking options owing to the many naturally made pathways. When you are here, make sure you try out the local cuisine to satiate your taste buds.
Veena World prides itself on curating Kumarakom packages and Kumarakom sightseeing packages after taking inputs from its patrons. You can check for the package price information online at Veena World. Get ready for a fantastic Kumarakom trip that is bound to give you an experience for lifetime. Do check out our well-crafted Kumarakom honeymoon packages today. With so much beauty all around, it is only apt that National Geographic Magazine has named Kumarakom as one of the places to visit in your lifetime.
Things to do in Kumarakom
While opting for a Kumarakom holiday package, make sure it has all important destinations covered. A Kumarakom tour can be described as an opportunity that lets you explore the nature at its best with a special someone by your side.
We have put together a list of options for sightseeing on a Kumarakom package:
A ride on a traditional thatched-roof houseboat is a major highlight for tourists coming into Kerala. The famous Kerala backwaters draw travelers from all over the world. Although the Alleppey backwaters are more famous, couples who would like a quiet time traversing the backwaters, Kumarakom is a better option. With far lesser noisy crowds to deal with, a couple can enjoy their long-awaited houseboat ride with only each other for company. And if you are planning a Kumarakom package during August/September, you are in for a surprise. During Onam, boat races are held in the backwaters. Intricately painted and decorated long snake boats compete in fun-filled competition with thousands of spectators standing on the shore to cheer them up. The parades that precede the races offer glimpses of the art and culture of the state and the region. While looking for Kumarakom tour packages, make sure you have this thing included.
The place is a major highlight of most Kumarakom tour packages. The Kumarakom Bird sanctuary has been developed in a former rubber plantation. After painstaking efforts from the authorities, the sanctuary now sprawls over 14 acres and is home to numerous indigenous and migratory bird species. Even though you might not be an expert in recognizing the various birds but the sight of those colorful birds in all shapes and sizes is sure to make you quite joyful. Here you can catch a glimpse of several migratory birds like the Siberian stork, egret, darter, heron, and teal fly from the Himalayas and some even from Siberia. Local birds like waterfowl, cuckoo, owl, egret, heron and water duck also add to the beautiful painting. And if you are up for it, you can visit the sanctuary on a canoe!
A trek to this mesmerizing waterfall is a fantastic way to spend time with your partner. All the panting on your way to the top is rewarded with an unmatched view that it has to offer. Not just the falls, but the surrounding rubber plantations, little streams running amok, and rocky terrain, all come together to welcome you to a little wonderland. Just sit back on one of the boulders and soak in the sights and sounds of the place. To get an amazing experience of this place, make sure it is included in your Kumarakom tour package.
About 80 km from Kumarakom, Vagamon Hill station makes you fall in love with nature even more. The drive itself is quite beautiful with splendid views all along the way. This little hill station will take you in its spell with its beauty and gorgeous waterfalls. If you do not want to miss out on this breathtaking hill station, make sure it is included in your Kumarakom sightseeing package.
Fishing is one of the main occupations of the people of Kumarakom. And not indulging in some lip-smacking local food like Karimeen Pollichathu, Meen Molee, and Chemmeen Ularthu would be a great disservice to the fresh seafood found here.
The local market has many stalls that sell authentic Kerala handicrafts and textiles. You can buy the famous Kerala sarees, Kathakali masks, wall décor, and souvenirs.
A holiday package to Kumarakom promises to take you away from the humdrum of city life and lets you distress and anticipate a new beginning with your loved one.
Best Time to Visit Kumarakom
The period from November to February is the best time to plan a Kumarakom travel package. The weather is quite pleasant, and you can enjoy many activities as well as experience the scenery in the best possible way.