Spiti Valley Tour Packages
Located in Himachal Pradesh and bordered on all sides by the towering Himalayas, Spiti Valley packages offer an experience to remember and cherish.
Spiti, hidden under an enticing layer of natural magnificence, is an amazing gateway for people seeking solitude amidst the delights of nature. Spiti Valley packages continually draw a large number of visitors to the enthralling splendour and pure atmosphere of the destination. Spiti is bounded towards the north by Ladakh, on the east by Tibet, on the south by Kinnaur, and by the Kullu Valley.
This magnificent desert region in Himachal Pradesh is brimming with attractions and Spiti Valley tour packages cover amazing places like pine timberlands, lush glades, gorgeous religious communities, and cities that will take your breath away. The arid mountains here change colour every second and mark an elevation of roughly 12,500 feet above sea level, making for spectacular vistas. Some small towns here, in the shadow of the massive mountains, have populations as low as 35 to 200 people. This sparsely populated region is a slice of heaven for those who want to escape the doldrums of the city lifestyle.
Packages Coming Soon!
Currently, there are no package(s) found matching your holiday request.
Please try exploring our other available options by checking out trending destinations. Our dedicated Travel Experts are on hand to offer you an expert guidance and support throughout the entirety of your trip.
Reach out to us 1800 22 7979 or drop an Email at travel@veenaworld.com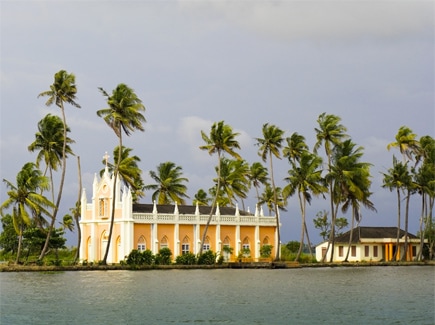 SUPER DEAL PRICE
Starts from
per person on twin sharing
Trending Indian Customized Tours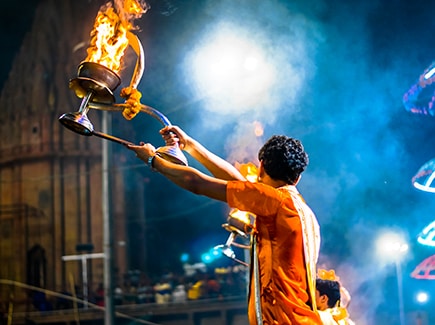 Starts from
per person on twin sharing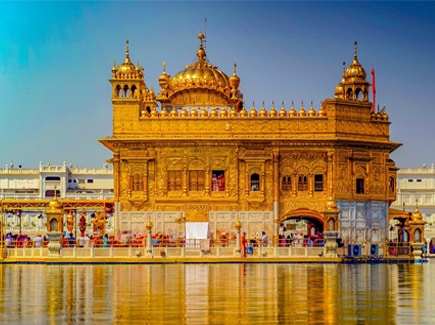 Starts from
per person on twin sharing
Veena World tour reviews
What are you waiting for? Chalo Bag Bharo Nikal Pado!
Women's Special Rajasthan

"Tour Manager Was Fun and Entertaining , enjoyed a lot . Very beautiful trip and all the sight seein...

Read More

Nikita

Travelled in Sep, 2023

Women's Special Rajasthan

"This trip was incredible from day one. Wonderful experience with Veena world. The two tour leaders ...

Read More

Prajakta

Travelled in Sep, 2023

Women's Special Rajasthan

"The tour managers were knowledgeable about the sightseeing places and entertaining. Trip was really ...

Read More

Sreedevi

Travelled in Sep, 2023

Jaipur Dhamaal

"Jaipur dhamal feedback (RJJD010923/A) : Namaste mam, Me shweta chalke,dinesh chalke yanchi wife.am...

Read More

Shweta

Travelled in Sep, 2023

Women's Special Kerala

"Feedback for tour code "KLWL290823/A" Thanks to our both tour manager *Mr. Nimikesh Patil and Aniket...

Read More

Sneha

Travelled in Aug, 2023
Spiti Valley is a chilly desert in India's state of Himachal Pradesh. "Spiti" literally means "middle land", and the area gets its name from its location, which is between India and Tibet. The location provides breath-taking views of the snow-capped Himalayan peaks. Spiti Valley is located at a height of 12500 feet and is flanked on all sides by Himalayan peaks.
It is one of India's coldest locations, receiving only around 250 days of sunlight each year. With the massive Himalayas, the passes that connect them, the clean lakes, and the bright blue skies above them, the valley is quite the visual delight. The lovely valley is lined with modest cottages and Buddhist monasteries inhabited by locals who live basic lifestyles and welcome visitors with open arms. So, why wait? Book a Spiti Valley tour package from Veena World today!
Things to Do in Spiti Valley
Himachal's "Little Tibet", Spiti, is undoubtedly worth a visit, with various scenic trekking paths, a rich intriguing culture, and sparsely populated villages showcasing an untouched charm. Stay at one of the numerous traditional homestays or pamper yourself at one of the many luxury hotels and immerse in the region's rich culture and hospitality. Spiti has chilly temperatures all year round, offering a welcome break from the heat of the plains. The following are some spots that you should definitely consider adding to your Spiti Valley package for an unforgettable visit:
Chandratal Lake
Chandratal Lake gets its name from the fact that it resembles a crescent moon. It is one of the many beautiful lakes that dot this valley. This body of water covers an area of roughly 2.5 kilometres and is surrounded by acres and acres of snow. It is a popular site for travellers searching for camping and hiking destinations in India.
Tabo Monastery
When seeking locations to include in your Spiti Valley travel package, make this monastery a top priority. Tabo Monastery contains nine temples, as well as stucco statues of Bodhisattvas, magnificent wall paintings, and stupas. A visit to this monastery is a divine treat for people seeking peace and fascinating history.
Pin Valley National Park
This park, nestled in the highest peaks of the Himalayas, is home to endangered flora and wildlife, such as snow leopards, Siberian ibex, Himalayan snow cocks, Tibetan gazelle, snow partridges, and more. There is so much to do here, from enjoying nature's splendour to spotting the indigenous wildlife, that you will entirely lose sight of time.
Kaza
Kaza is a town located on the eroded plains of the Spiti River, surrounded by cold desert country and steep mountains. This is undeniably one of the greatest sites to visit in Spiti Valley, the best time for the same being during June, as it delights every visitor with its natural and cultural attractions. A popular inclusion in any Spiti Valley honeymoon package, Kaza has everything, from lakes and passes to monasteries and sleepy hamlets. So, while you're in town, don't miss a visit to Kaza.
Key Monastery
Another great addition to your Spiti Valley travel package, the Key Monastery is a religious group that you simply must visit. If you are looking for inner peace and harmony, Key Monastery is the perfect place for you. This 1000-year-old monastery will transport you back in time, leaving you awestruck, even if you're not a history buff.
Nako Village
It would be an understatement to say that Nako Village is a gorgeous destination. This hidden treasure in the Kinnaur district lies 360 metres above sea level. The small and isolated community is perfect for people seeking a peaceful holiday in nature's embrace. As you stroll throughout town, pay attention to the prominent sites. To visit or stay in the village, you must first get an Inner Line Permit as it lies close to the Tibetan border.
Best Time to Visit Spiti Valley
From June to September is the best time to explore the Lahaul-Spiti valley. The weather is nice throughout these months, with highs of 25 degrees during the day and lows of 3 to 4 degrees at night. So, you can book Spiti Valley packages accordingly, as summer is the ideal time to visit Spiti Valley by car. Prior to that, the roads generally remain closed for over 6 months owing to massive snowfall.