Havelock Tour Package
White sand beaches, azure blue waters and local aboriginal lore – Havelock Island sure is exotic!
Havelock Island is one of the largest and most popular islands in the Andaman and Nicobar Islands, as both couples and solo travellers flock here for a dreamy beach vacation; even the average price for Havelock Island honeymoon packages is quite affordable. Since beaches have been an eternal choice for classy honeymoon vacations as well as friendly celebratory trips all over the world, it is not really difficult to see why Havelock Island honeymoon packages are so popular.
Explore Andaman's longstanding history, and the culture and heritage of the islands' small aboriginal population, how they fared under the rule of British East India Company, stories of their freedom struggle, and learn about how the Andaman and Nicobar Islands became part of India. It's understandably a lot to take in, so for now, sit back and relax, as we take you on your exclusive Havelock Island tour, where you get to learn everything first-hand. Full of beautiful beaches and lush tropical vegetation of the inland forests, our cost-effectively priced online Havelock Island tour packages will grant you full access to a wild assortment of serene to moderately crowded beaches across the island while letting you explore the socio-cultural aspect of the group of islands
Havelock Tour Package Travel Packages
| Havelock Tour Package | Day/Night | Price |
| --- | --- | --- |
| Women's Special Andaman | 7 Days | ₹79,000 |
| Best of Andaman | 7 Days | ₹81,000 |
| Best of Andaman | 7 Days | ₹46,000 |
3 Havelock Tour Package Holiday Packages
Showing 1-3 packages from 3 packages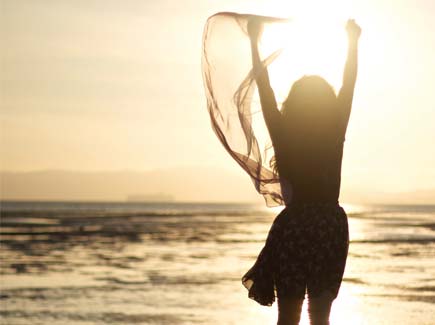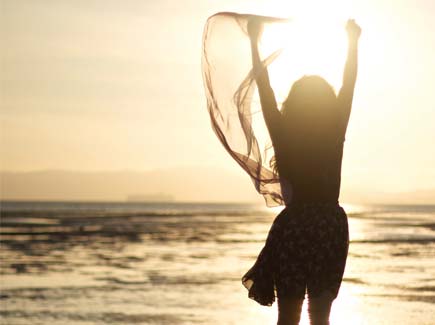 SUPER DEAL PRICE
Starts from
per person on twin sharing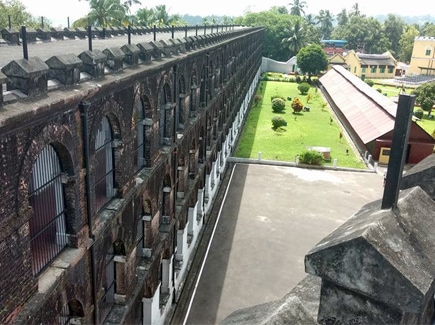 SUPER DEAL PRICE
Starts from
per person on twin sharing
Starts from
per person on twin sharing
Our trips have touched hearts globally
what our happy travelers are saying
Best of Andaman

"Feed back Andaman tour : This was my first experience with Veena world group to andhaman and it's w...

Read More

Satvik

Travelled in Mar, 2023

Best of Andaman

"Trip review Dear Veena World group. आम्ही दि. २५ मार्च २०२३ ते ३१ मार्च २०२३ ही ७ दिवसांची अंदमान ...

Read More

Archana

Travelled in Mar, 2023

Best of Andaman

"Dear Amit Dixit, Thank you for all your help with our trip. We had a great time. This was our first...

Read More

Sanket

Travelled in Mar, 2023

Best of Andaman

"Andaman Trip : I am writing this testimonial to congratulate Veena World and tour manager Subodh Jad...

Read More

Ankit

Travelled in Feb, 2023

Best of Andaman

"Our experience of Andaman Tour (ANEX200223/A) : Our Andaman Tour (ANEX200223/A) was excellent and ve...

Read More

Yezdi

Travelled in Feb, 2023
Get to know more about Havelock before booking your tour packages
Situated at a critical juncture between the Bay of Bengal and the Andaman Sea, these islands are still steeped in knee-deep mystery, inciting curiosity in visitors to wonder whether the surreal accounts of the island's beauty and majesty are really true. Tour the Havelock Island to explore one of the largest islands in the area, which also attracts a large number of tourists to explore the natural beauty of the island's beaches. Most recently, as of December 2018, the Prime Minister of India announced that Havelock Island will be renamed as Swaraj Island as a tribute to the National Freedom Fighter, Subhash Chandra Bose. Located at a distance of 41 kilometres (25 miles) away from Port Blair, the administrative centre of the Union Territory, Havelock Island is one of the few places where the administration promotes eco-tourism. Best for couples to spend some quality time in serenity, you can now choose an affordably priced Havelock Island honeymoon package online from Veena World.
Experience Havelock Island
At Havelock Island, go sightseeing or indulge in leisurely beach activities like relaxing on the beach, sipping cocktails and eating snacks, people-watching, engaging in sports, swimming, and surfing. A tour towards Havelock Island's inland mangrove forests is an opportunity to pull on your hiking boots and take a walk through ancient, dense, and deep tropical woods that will effectively bind you to nature in the most intricate way possible, reminding you of the forgotten connection, helping you appreciate the healing aspect of nature. On a Havelock Island tour, being a popular tourist destination, you also get to experience first-hand, the most fun underwater activities like snorkelling, scuba diving, and deep-sea diving which are increasingly gaining popularity.
Things to do at Havelock Island
Without further ado, here are some of the most interesting things to do at Havelock Island, Andaman, on the special online Havelock Island travel packages by Veena World:
Radhanagar Beach a.k.a. Beach Number 7:

It is probably from a tourist point of view that beaches in Andaman have been numbered along with their local Indian names. Beach number 7 or Radhanagar Beach is one of the most beautiful and tourist-friendly beaches in the country and hence has even been titled by Time Magazine as the 'best beach in Asia" for the year 2004. Stunning sunset views across the extensive sea await you here. Visit the beach at the perfect hour of the day as you enjoy the island with our customised Havelock Island holiday packages.

Elephant Beach:

The true beauty of Elephant Beach in Havelock Island can be discovered only when one takes a deep dive into the crystal-clear waters of the region and explore the extensive coral reefs just lying underwater in a multitude of colours and variations. Apart from underwater diving, you can partake in a wide variety of beach activities, both at the beach and at the cafes in the nearby resorts at this friendly beach where mostly nature and diving enthusiasts hang out. There are also a number of boats and sailboats available for hire for water sports lovers, hobby sailors, and adventurists. Explore Elephant Beach with our specially prepared Havelock Island tour package itinerary.

Kala Pathar Beach:

The Kala Pathar Beach in Havelock Island is a secluded exotic beach paradise adventure waiting to be unfolded. The bluest of seawater crossing over the pure white sands of the beach set against the pure emerald background of distant inland vegetation makes for a spectacular day at the beach. Undoubtedly, picture-perfect cannot be better defined better than this serene beach.

Snorkelling and Underwater Scuba Diving:

A Scuba Diving experience in Havelock Island is one of the sweetest deals you get in the entire Andaman. This is also the best place in the region to get certified as a deep-sea diver. Other underwater activities include snorkelling and deep-sea diving. Diving spots are usually around 1.5 kilometres away from the coast and take you underwater to get a glimpse of the stunning aquatic life breeding just under the surface. Snorkelling is usually done in the shallow waters, dive deep into the bottomless sea to check out the colourful coral reefs and colonies of fishes. With a Havelock Island tour package, you'll be able to do these activities to your heart's content. Some of these activities might even come free of cost included in your online Havelock Island vacation package.

Trying out the zingy local cuisine:

When you visit with a Havelock Island travel package, you will get several opportunities to enjoy the local seafood centred cuisine. How and where you choose to eat will be up to you! There are brilliant, yet underrated cafes and beach bars run by locals where the price of food is comparatively much lower than the big resorts. If you're here to truly explore Havelock Island, you should definitely plan to try out something new!

Discover the aboriginal style of living:

As islands located in the middle of the sea, the local population of Andaman and Nicobar have a unique lifestyle. It is not just about the cuisine and the houses, the temporal nature of the settlements and villages have a lot to offer to an outside visitor. The museums and galleries preserving their history and heritage are all located at Port Blair, all of which you can explore when you visit the town. However, with a Havelock Island tour package, you will be taken through a couple of villages in Havelock Island where you can witness the lifestyle of the local people of Andaman.
Best Time to Visit Havelock Island
The best time to book your Havelock Island tour package is all year round. This is one of those favoured holiday destinations that are ideally beautiful, with near-perfect climate throughout the year, while the price of your trip is also not unjust. With affordable, options in local transport such as private boats and ferry boats readily available to transport you across the islands, Andaman and Nicobar Islands are an ideal vacation spot. However, you can visit Havelock Island at different times for different purposes, like you can book your Havelock Island holiday packages or culture trips in the month of January when the Subhash Mela is held. On the other hand, the best time to book a wintery Havelock Island sightseeing tour is between the months of October and May. Monsoon is another highlight in the raging popularity of the island, which is ideal for honeymooners. Hence, you can check the Havelock Island honeymoon package price with Veena World between the months of May and October for an amazing honeymoon.