Incredible India Tours
Exclusively for Foreigners & NRIs
Slide 1 of 6
Slide 2 of 6

Slide 3 of 6

Slide 4 of 6

Slide 5 of 6

Slide 6 of 6

India,a land of sages
Say Namaste with Veena World
Atithi Devo Bhava...! Sanskrit for, 'Guests are treated equal to God'. This ancient Indian philosophy lies at the core of Veena World. Our team is dedicated and devoted to deliver experiences which are nothing less than divine. That's exactly why, at Veena World, we call and consider our tourists, our guests and we encourage India inbound tourism! Come, a divine experience awaits you here…
Why Veena World?
Expert Knowledge
Celebrate your holiday with our highly skilled and experienced specialists
Get up close with India
Handpicked experiences, choicest of hotels, and more designed to suit your preferences
Multilingual Guides
To give you real insight into India and its people who bring the destination to life
Travel Safely
Explore Incredible India with our dedicated, enthusiastic and friendly Tour Managers
Round-the-clock Assistance
An efficient customer care system that goes out of their way to listen, support & guide you
Authentic Indian Food
Enjoy the comfort of delicious Indian food and savor the taste of local cuisines
Happy Guests
Catered to 4,00,000+ Guests in just 8 years across India and globally
Convenience of Payment
Facility to pay by International Credit Card Online
Slide 1 of 13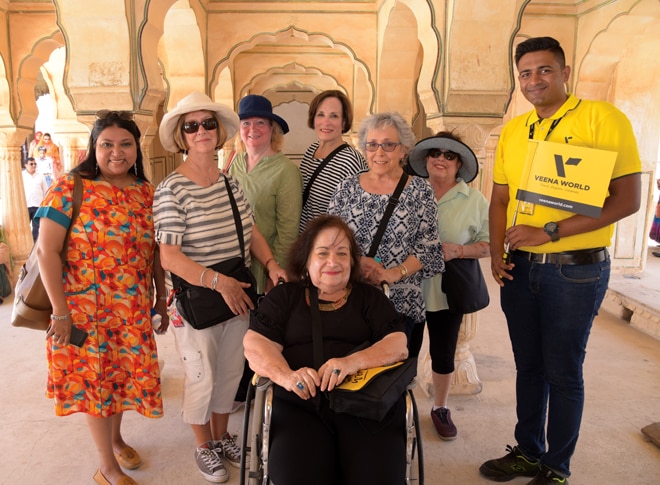 Slide 2 of 13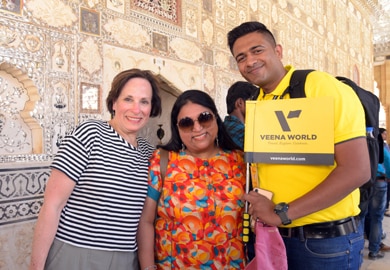 Slide 3 of 13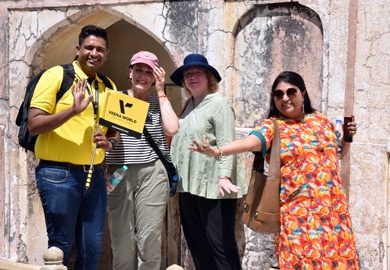 Slide 4 of 13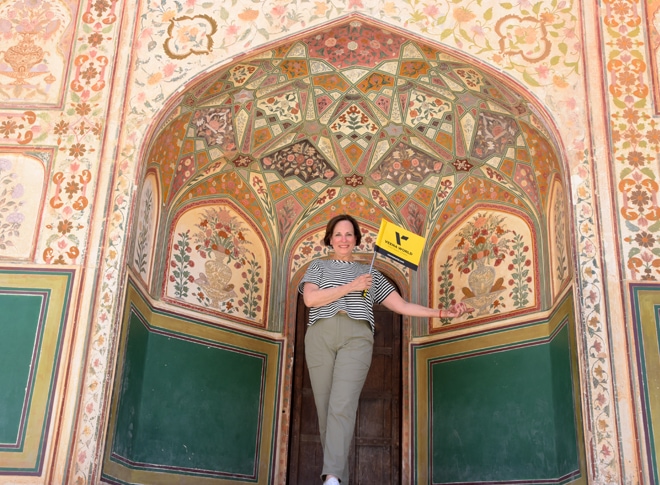 Slide 5 of 13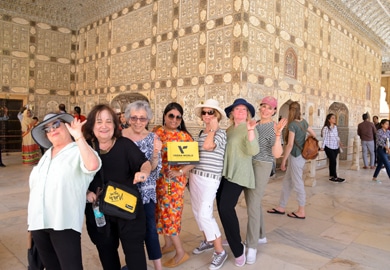 Slide 6 of 13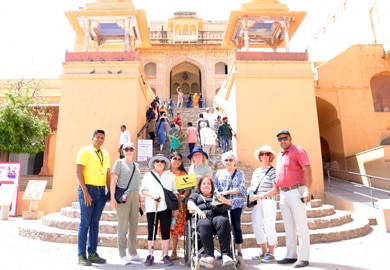 Slide 7 of 13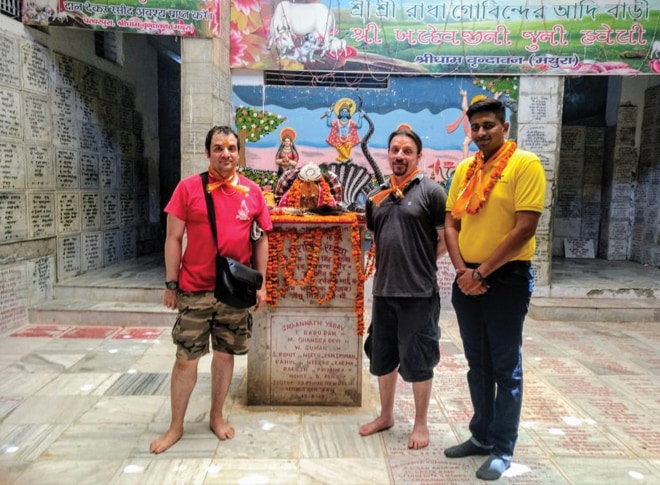 Slide 8 of 13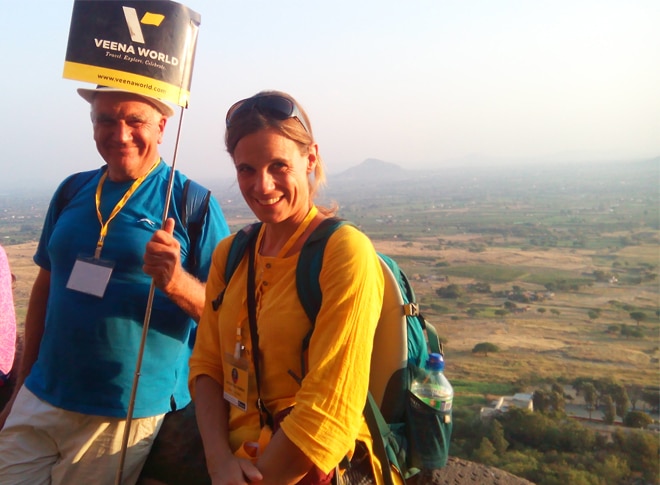 Slide 9 of 13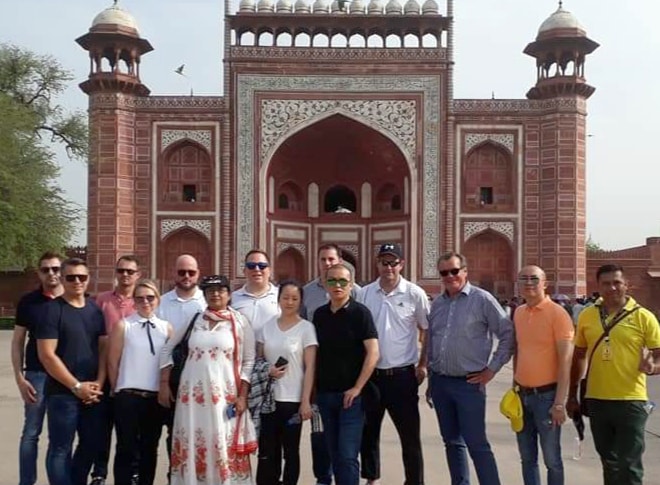 Slide 10 of 13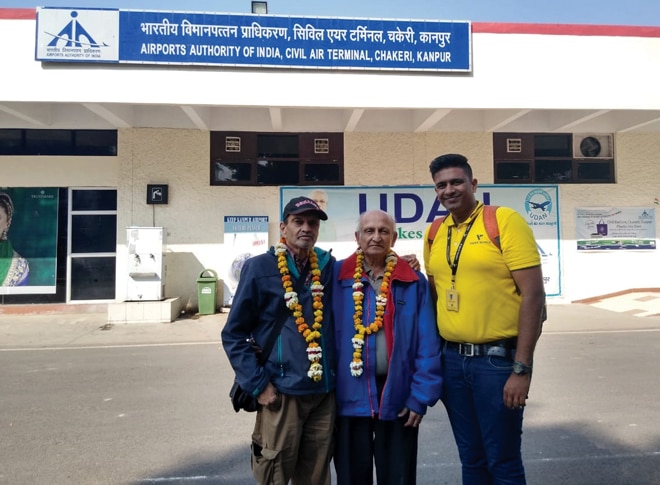 Slide 11 of 13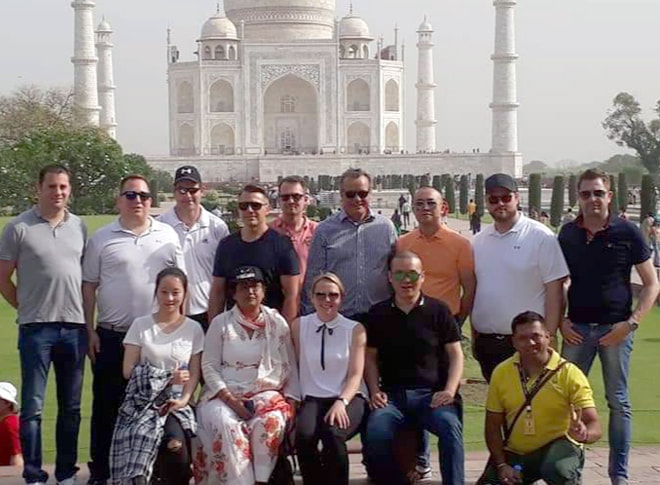 Slide 12 of 13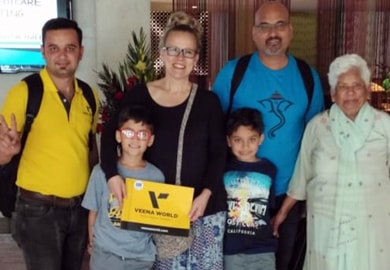 Slide 13 of 13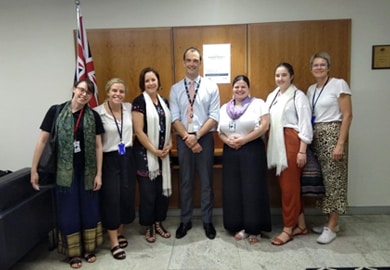 Explore the Indian subcontinent
India – A land of diversity, tradition, heritage, magnificent landscapes and culinary creations
Discover everything unique in each direction and every new road you take with our incredible India tours! Explore this iconic land of history, culture and colourful landscapes displaying ideas of contrast from one corner to the other. Go ahead and take the famous golden triangle tours India, religious tours in India, incredible heritage India tours and many others.
Nepal – Holy & Mystical Land
The holy, mystical land of Nepal that holds the mysteries of nature, mankind and mountains is a land-locked nation between Tibet and India. The birthplace of Buddha and the shrine of holy temples build a significant aura around this country. The trails of Everest, a mountaineers dream and a trekker's goal, all welcome the energetic travelers to explore Nepal to find their match to quench their adventure thirst.
Bhutan – Kingdom of Happiness
Bhutan is a land of tradition, culture and mythological mysteries. Yet, one of the most memorable factors of this land are its people that leave a mark right in the heart, merely by a soft stroke of warm smiles. Experience pleasant greetings of fresh mountain air, clean roads, zero pollution, zero traffic, a simple yet beautiful culture and happy, content people in Bhutan.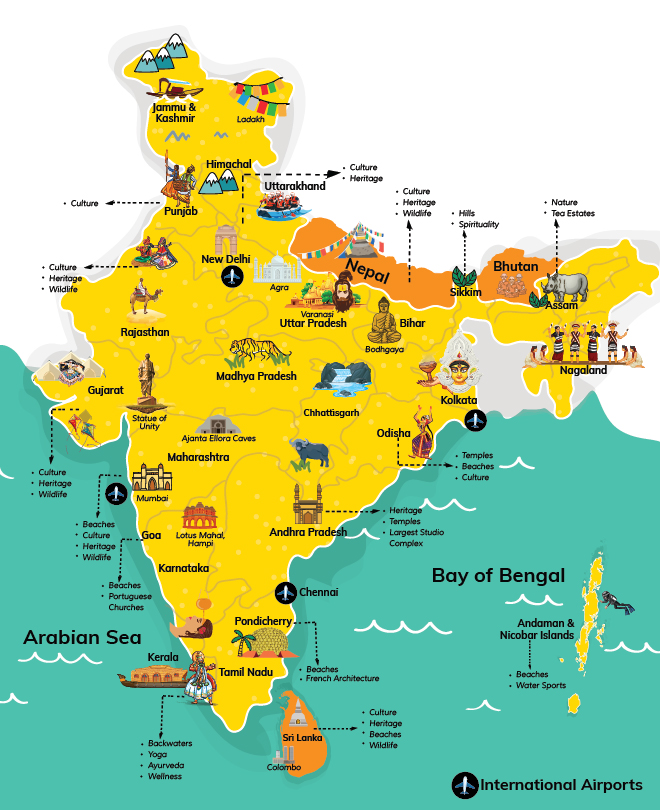 Destinations you will love
Incredible India with the best
Fill in these details and we will get back to you within one working day.
Enquiry Sent
Thank You, we have registered your enquiry. Our team will get in touch with you within 1 day.
Veena World Corporate Office Mumbai
WhatsApp Number for Foreign nationals/NRIs
+91 915 200 4511
Email - For Foreign Nationals/NRIs
Veena World Sales Representative - Canada
Mr. David Boigne - Managing Partner
5 Continents, 3, Place Vile Marie, Unit 400 Montreal (QC) H3B 2E3, Canada
Approved by the Ministry of Tourism – Government of India




Veena World – an Indian travel company excels in inbound tours India. There are also domestic & international tour packages including guided group tours, exclusive customized holiday packages available online, speciality tours, corporate MICE travel. Our vision is to provide exclusive and tailor made tours to our guests in India and around the world. Our Speciality Tours such as Women's Special, Singles, Seniors', Honeymoon and Weekend Tours have differentiated our product offering in the travel industry both in the domestic as well as the international sector.
At Veena World we create the perfect customized holiday packages for you with carefully chosen unique experiences to encourage inbound tourism in India. Offering a bespoke and superior service which requires first-hand knowledge, expertise and a personal touch is our forte. Enjoy the flexibility of tailor made tours and choose a daily programme that suits your requirement with our incredible India tours. Whether you are planning a honeymoon, a fun holiday with your family or simply want to get away from the mundane routine, we offer you inbound tour packages for every reason and every season. Don't be surprised if you find yourself at off-beat destinations enjoying exclusive experiences and having the time of your life with adrenalin-packed adventure activities or delectable local cuisines clubbed together as your personalized holiday packages! Because that's what we are here for… We are here to realize all your vacation dreams and transform them into massive incredible India tours! At Custom Holidays, be rest assured, your wish is our command.
Golden Triangle Tours
Golden Triangle, one of the most travelled route in India consist of 3 great destinations - Delhi, Agra and Jaipur. Go for our golden triangle tours India that starts from Delhi, the capital city of India and show you around places like Humayun's Tomb, Qutub Minar, Red Fort, Agra Fort, Fatehpur Sikri, Taj Mahal, Jantar Mantar, Amer Fort, City Palace, and Jai Mahal Palace and among others. But this is one of the best ways to taste the significance of rich heritage and culture like never before. See the world famous Taj Mahal in Agra in the next leg of this journey and be mesmerized by one of the wonders of the world which is also doubled as a symbol of love around the world. Next explore the heritage city of the royalty – Jaipur and that's how the golden triangle tours India conclude!
Incredible India Tours
Travel to India to with the finest inbound travel agents and explore the wonders this country encompassing vibrant cultures, historical monuments, amazing landscapes and colourful festivals on your inbound tourism in India. Choose from a variety of India Tour Packages to savour the most memorable experience of your life on your India Travel.
Wide Range of India Tours give you a chance to let go of yourself at the mercy of majestic landscapes, magnificent historical sites, royal cities, captivating mountain retreats, diverse ethnicity, rich cultures, vibrant festivities and much more in Incredible India.
Religious Tours
If you are planning to take religious tours in India, we are here to help! India is a multi-religious nation and there are several religions that have flourished here in perfect harmony since ages continue to fascinate the onlooker. Whether it is the Buddhist pilgrimage tours or the Hindu temple tours in India, visiting mosques or the ancient churches that are housed here; religious tours in India will offer you quite a variety. The options available here are plenty with each a little more fascinating than the other. Religious tours in India have more to them than just a visit to the holy shrines. Located across some of the most historic quarters of the country; they will also facilitate you to relish on a heritage sojourn of this beautiful country.
Beach & Palaces Tours
Beach tours in India are a fantastic way to spend your holidays. No other place can offer you a rejuvenating experience as tranquil and as relaxed as the beach tours in India. Sun kissed silvery beaches, coconut and palm trees swaying rhythmically to the cool breeze, and turquoise waters caressing your souls; if these defined your perfect holiday idea too, take the amazing beach tours in India. Goa, Lakshadweep, Kerala, Maharashtra and several more destinations with their tropical beaches wait to play your perfect host on India beach tours.
With the heritage India tours, see the grand palaces this country has to offer. The abundant architectural heritage of historic India includes forts, palaces, temples and tombs. These fascinating palaces and forts receive thousands of visitors from every corner of the world and now you can too! These majestic forts and palaces exemplify the rich cultural heritage of India and there is nothing more you would want to see when in India.