Kalimpong Tour Packages
Boasting unadulterated natural beauty, vibrant traditions, Buddhist monasteries and sightseeing places, Kalimpong district in West Bengal is crowned by the majestic Kanchenjunga peak.
Being situated in the lap of the Himalayas, Kalimpong is one of the popular spots of West Bengal, and tourists from various places visit it very often. Many tourists head towards this scenic town each year to witness for themselves the dreamlike views entwined all across the region and are an integral part of Kalimpong Tourism. Kalimpong is widely recognized for its breathtaking vistas of valleys, serene Buddhist monasteries, picturesque churches, and exquisite Tibetan handicrafts that showcase its cultural richness.
Kalimpong is renowned for so many amazing things. While not extensively explored by travellers, this hidden gem offers plenty of attractions to engage you for a few days. Adventurous souls can embark on thrilling trekking expeditions and exciting river-rafting experiences in the mesmerising Teesta River. For a hassle-free and well-organised vacation, consider opting for an affordable Kalimpong tour package from Veena World. Carefully crafted itinerary by our experts, you can explore this enchanting town without any worries, allowing you to immerse in the beauty of the destination fully.
Packages Coming Soon!
Currently, there are no package(s) found matching your holiday request.
Please try exploring our other available options by checking out trending destinations. Our dedicated Travel Experts are on hand to offer you an expert guidance and support throughout the entirety of your trip.
Reach out to us 1800 22 7979 or drop an Email at travel@veenaworld.com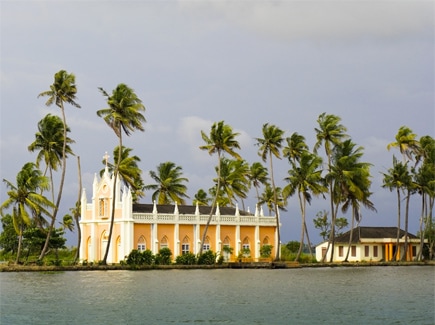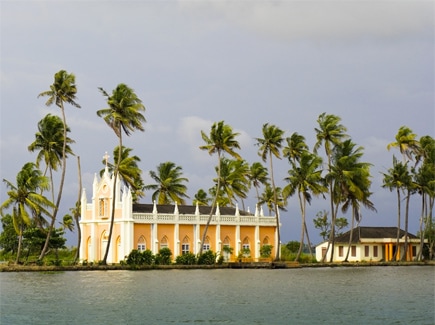 SUPER DEAL PRICE
(08 Dec 2023)

Last 3 Seats

Starts from

per person on twin sharing
Trending Indian Customized Tours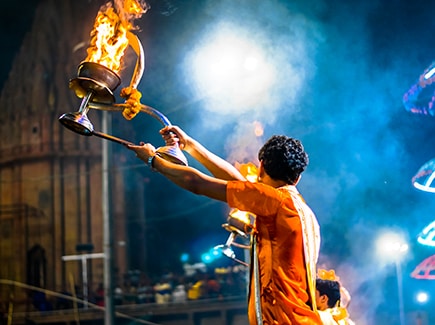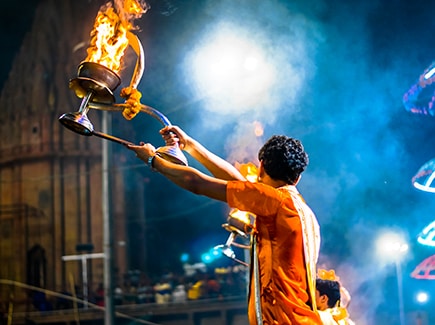 CUSTOMIZED HOLIDAYS
SHUP6
Starts from
per person on twin sharing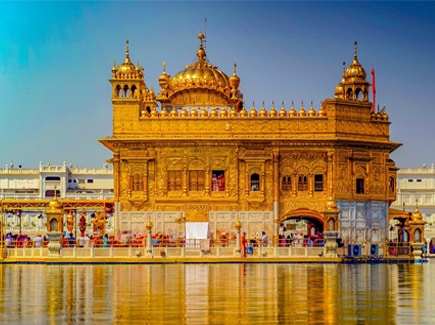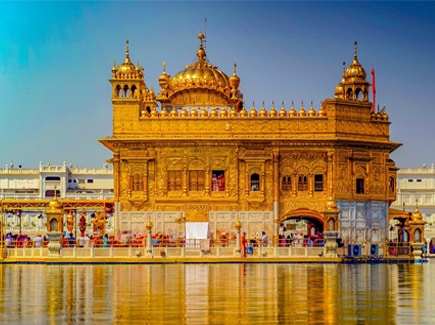 CUSTOMIZED HOLIDAYS
SHPB2
Starts from
per person on twin sharing
Get To Know Kalimpong
Escape the hustle and bustle of city life with a serene and rejuvenating holiday in Kalimpong. This charming town radiates a soothing ambience that allows you to unwind and find inner peace. Moreover, the reasonable cost factor adds to this destination's allure. Now, planning your trip to Kalimpong is a breeze with Veena World's online tour packages, which offer competitive prices and convenient booking options. The majestic Himalayas, untouched beauty of the Dooars region, lush greenery, captivating valleys, and refreshing meadows have made Kalimpong district a prominent tourist destination in the Eastern Himalayas. Its perennially chilly yet invigorating weather adds to its charm. For those who are fascinated by nature, Kalimpong is a haven with its wide variety of orchids and cacti. Here you can simply delve into the abundance of natural wonders and explore the sightseeing that Kalimpong has to offer.
Are you ready to fall in love with nature once again while immersing yourself in the beauty of Kalimpong? So why hold back? Book a travel package to explore Kalimpong's wonders with Veena World and experience an unforgettable and hassle-free journey.
Experience Kalimpong
Located amidst the Darjeeling Himalayas at an altitude of 1300 metres, the enchanting Kalimpong district came into existence on February 14, 2017. It emerged as an independent district in the esteemed state of West Bengal, showcasing its unique charm and allure. It gracefully emerged as the 21st district after separating from Darjeeling, revealing its untouched beauty as a serene hill station. Nature enthusiasts will find solace in the majestic Himalayas, providing a stunning backdrop. Venture into the dense forests, where pure flora thrives, revealing the wonders of nature at every step.
The central part of the overall experience is indulging in the culinary delights of Kalimpong. The town offers a delightful array of flavours and dishes that will satisfy every palate. You can start culinary exploration with traditional Tibetan delicacies such as thukpa (noodle soup), momos, and tingmo (steamed bread). These savoury delights are bursting with flavours and are perfect for warming up during the chilly weather.
In Kalimpong, Nepali cuisine is also a centre of attraction. You must not miss the opportunity to savour delicious dishes like gundruk ko achar (fermented leaf pickle), dal bhat (lentil soup with rice), and sel roti (sweet rice bread). These authentic Nepali flavours are sure to leave a lasting impression. Last but not least for all seafood lovers, the town's proximity to the Bay of Bengal offers access to fresh and delectable seafood dishes. You can savour mouthwatering prawn curries, fish fry, and steamed fish preparations that showcase the coastal influence on Kalimpong's cuisine. Sounds exciting, right?
Things to Do in Kalimpong
Whether you're an adventure enthusiast seeking thrilling experiences or a food lover eager to indulge in tantalising cuisine trust us Kalimpong has something for everyone.
Discover Pretty Blooms at the Nursery
The Cactus Nursery in Kalimpong stands as one of the region's largest commercial flower nurseries. Within its grounds, you'll be captivated by a diverse assortment of exquisite flowers and stunning plants that are sure to leave you in awe. This enchanting location also serves as a fantastic educational opportunity, allowing you to explore and appreciate nature while learning about conservation. A lot of tourists come here to delight in the natural beauty and serene environment.
Go for a Trek to Durbin Dara Hill
Trekking the Durpin Dara Hill is an absolute must-do in Kalimpong. From this elevated vantage point, you can feast your eyes on the panoramic view of Kalimpong town, the majestic snow-covered Himalayan ranges of West Sikkim, the winding Teesta River and its picturesque valleys.
Explore the Heritage British Bungalow - Crockety
Crockety is one of the renowned bungalows in Kalimpong for its architectural design and the breathtaking surroundings built by the British wool traders in the 18th century. A visit to the location behind Crockety, where Nobel Laureate Rabindra Nath Tagore broadcasted his work "Janmadin" on his birthday on All India Radio, is a highly recommended experience during the Kalimpong tour.
Seek Peace at Thongsa Gompa
Established in 1692, Thongsa Gompa, is the oldest Bhutanese Monastery. Apart from itsvtranquil environment ideal for meditation and inner peace, the Gompa is renowned for its intricate architectural details and grandeur and has 220 small prayer wheel surroundings.
Explore the Nature Interpretation Centre Museum
With an aim to bridge the link between nature and the environment, the Forest Department founded and maintained The Nature Interpretation Centre. The organisation researches to comprehend how human activities impact the environment. The museum housed within the centre provides a wealth of information, like pictures and books on ecology and the environment. Visiting this museum is a highly recommended activity when you are in Kalimpong.
See the Magnificent Tharpa Choeling Gompa
Established in 1912, Tharpa Choeling Monastery stands proudly on the Tirpai Hills in Kalimpong, making it one of the oldest gompas in the area. This renowned monastery is notable for preserving numerous ancient scriptures and literary works. Adding this captivating destination in Kalimpong to your sightseeing itinerary will undoubtedly enhance your trip with its rich history and cultural significance.
Best Time to Visit Kalimpong
Kalimpong is a beautiful destination for year-round exploration, thanks to its pleasant weather. This enchanting hill station is often embraced by a gentle blanket of fog between the monsoon and winter seasons. The optimal times to visit Kalimpong for amazing sightseeing are from March to May or September to November. From June to September, the monsoon season prevails, characterised by frequent rainfall that can sometimes lead to landslides and roadblocks. It can be a mixed experience for visitors, ranging from lovely to challenging. And, From December to February, the period offers the most enjoyable and favourable weather, with temperatures averaging below 15°C and occasionally dropping to sub-zero levels.
Book The Best Kalimpong Tour Packages with Veena World
If you are looking for a memorable Kalimpong trip, Veena World Kalimpong tour packages are the right pick for you. At Veena World, we offer the widest range of customisable Kalimpong travel packages to suit the requirement of every kind of traveller because our specialty lies in delivering personalized and exceptional service that requires expertise, first-hand knowledge, and a personal touch. No matter the duration you select, our detailed attention to every itinerary ensures your tour is special and memorable. All you have to do is book your tour package online or at any Veena World offices at Veena World & be rest assured your wish is our command. After that, prepare yourself for the vacation experience of a lifetime. Excited? Book your Kalimpong tour package now!