Coimbatore Tour Packages
Experience the Junction City with spiritual heritage and big business - Coimbatore.
Coimbatore is the most industrialized city in Tamil Nadu and is fondly known as the textile capital of South India or the Manchester of South India. The city is situated on the banks of the river Noyyal and is surrounded by the Western Ghats. With a total area of 642.12 square km, it is skirted by the Western Ghats to the west and reserve forests of the Nilgiri Biosphere Reserve on the northern side. The Noyyal River stands at the southern boundary of Coimbatore. If you are planning to go on vacation with the beach, hills and lots of Greenery and Bushy area, then Coimbatore is the right place for you.
The city is a combination of lush green forest and rolling valleys. Explore them all with Veena World's Coimbatore tour packages. Also, it is one of the fastest-growing tier-II cities in India and a leading hub for textiles, industries, commerce, education, information technology, healthcare, and manufacturing in Tamil Nadu. Coimbatore is also referred to as the "Pump City" as it is a supplier of motors and pumps and fulfils nearly half of India's requirements for them. The city is one of the largest exporters of poultry, jewellery, auto components and wet grinders, with "Coimbatore Wet Grinder" and "Kovai Cora Cotton" recognized as Geographical Indications by the Government of India. Compare between Coimbatore sightseeing packages and choose the best that suits your budget.
Packages Coming Soon!
Currently, there are no package(s) found matching your holiday request.
Please try exploring our other available options by checking out trending destinations. Our dedicated Travel Experts are on hand to offer you an expert guidance and support throughout the entirety of your trip.
Reach out to us 1800 22 7979 or drop an Email at travel@veenaworld.com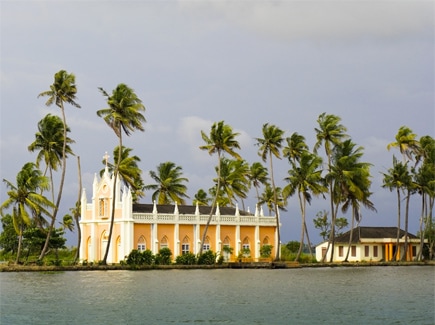 SUPER DEAL PRICE
Starts from
per person on twin sharing
Trending Indian Customized Tours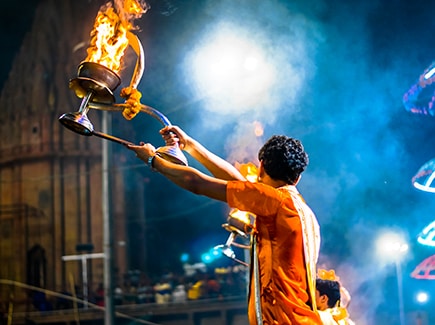 Starts from
per person on twin sharing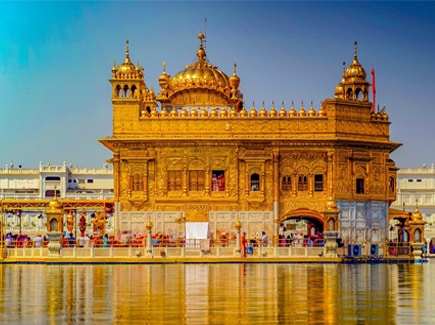 Starts from
per person on twin sharing
Veena World tour reviews
What are you waiting for? Chalo Bag Bharo Nikal Pado!
Ooty Kodai Coimbatore

"We had a nice trip . Our tour leaders Sagar and Rohit did a wonderful job.

Vandana

Travelled in Apr, 2023

Ooty Kodai Coimbatore

"TNKC250323/A- Ooty Kodai Coimbatore Dear Veena World, Greeting! I am Amol Ketkar, had booked for ...

Read More

Amol

Travelled in Mar, 2023

Ooty Kodai Coimbatore

"Trip to Ooty, Coimbatore : Dear Team, This email is to place on record the FABULOUS experience that...

Read More

Nirmala

Travelled in Mar, 2023

Ooty Kodai Coimbatore

"FEEDBACK for TNCK101222/A : Hello Team Veenaworld, This mail is for appreciation of our December ...

Read More

Sulabha

Travelled in Dec, 2022

Ooty Kodai Coimbatore

"Tour of Kodaikanal, Ooty, Coonoor and Coimbatore from 12.11.2022 to 19.11.2022 : The tour was nicely...

Read More

Anil

Travelled in Nov, 2022
Coimbatore Frequently Asked Questions
We help you prepare for your trip and ensure an effortless and enjoyable travel experience.
Coimbatore is prominently known as the "Manchester of South India" because of its flourishing and renowned textile industry. What makes Coimbatore a well-liked tourist spot is its pleasant weather, easy accessibility to beautiful hill stations like Kotagiri, Coonoor, Ooty and quaint sceneries. You will be awed by the beauty of the surrounding Nilgiri mountains and breathtaking waterfalls like Kovai Kutralam, captivating visitors. Tourists can explore many different ancient and revered temples dedicated to different gods, like Eachanari Vinayagar Temple, Arulmigu Patteeswarar Swamy Temple and Dhyanalinga Temple, to name a few. Book your Coimbatore tour packages with friends and family to experience the charm of this place.
At Veena World, you don't need to worry and take the hassle of planning a trip to Coimbatore. Our team of expert travel managers is there to do the job for you. They organise everything from accommodations, tickets, meals, transportation, itineraries etc. Customers just have to choose from our range of Coimbatore tour packages, including honeymoon packages, women's specials, senior citizens only, family holiday, group tours and customised tour packages. So put your favourite clothes, shoes, and accessories in the luggage and be ready to make memories for a lifetime.
The best time to visit Coimbatore is in the winter months of October to March. The weather is mild and clear in these months, with temperatures between 15 to 30 degrees Celsius. The low humidity levels make the weather optimal for outdoor activities and exploration. Whereas the monsoon season starting in June and ending in September, witnesses heavy rainfall, while the summer months of April to June can be very sweaty and hot. Therefore winter is the best time for booking Coimbatore tour packages to take in all that this place has to offer.
The landlocked city of Coimbatore is located in the Western Ghats mountain range in the Tamil Nadu state of southern India. Therefore, Coimbatore doesn't have any beaches within its territory. However, you will be glad to know that Coimbatore is a starting point for several well-known seaside locations in Kerala and Tamil Nadu. So, you have the option of exploring many nearby tranquil beaches, including Kochi Beach, Alleppey Beach, Ponnani Beach, Kannur Beach etc., to escape the hustle and bustle of city life. With Veena World, reserve your seat at the earliest in the Coimbatore tour packages to not miss any of the fun.
Coimbatore offers plenty of adventure activities to tourists. Visitors can indulge in kayaking and river rafting on the Bhavani River for water-based adventures. They can go hiking and trekking to alluring scenic spots like the panoramic Valparai and the stunning Velliangiri Mountains. One can also experience microlight flying and paragliding in the neighbouring towns of Kamalapuram and Kalahatti, offering astounding aerial views. Experience the exhilaration of off-roading and ATV rides on the outskirts of the city. Coimbatore provides a plethora of opportunities for brave hearts to quench their thirst for exploration and passion. Book your Coimbatore packages at Veena World to spend some leisure time with your friends and loved ones.
Yes. Veena World provides some of the best customised holidays to Coimbatore, which you can tailor based on your preferences like budget, time and interests. Veena World's customised holiday to Coimbatore gives you the flexibility to choose the type of accommodation you like, mode of transport, duration of the trip, daily itineraries, meal choices and other inclusions you want to add to your package. With Veena World's customised holiday option, you have complete control over your trip to Coimbatore, and we can assist you in planning the best one. Explore the customised holidays section on our website to learn more.
Coimbatore, the textile hub of India, has myriads of places to visit which can make up for a memorable and exciting holiday in South India. Some of the top attractions that you can visit by booking a Coimbatore tour package include Adiyogi Shiva Statue, Marudhamalai Temple, Catherine Falls, Vaidehi Falls, Anamalai Tiger Reserve, Beypore Beach, Doddabetta Peak and Palakkad Fort, to name a few. When exploring Coimbatore tour packages, you can choose destinations based on your preferences to create a travel itinerary that gives you the best experience.
If you are looking for a unique vacation experience in South India, you can choose from a wide range of houseboats on rent in Coimbatore. Hiring a houseboat in Coimbatore is the best way to explore the backwaters and spend the rest of the day relaxing on the houseboat. The size of the houseboat may vary depending on the number of people you are travelling with. Explore the various Coimbatore tour packages on Veena World that suit your preferences. You can even customise your travel package with Veena World's customised holiday to add a houseboat as an inclusion to your itinerary.
Yes. Coimbatore is one of the safest cities to visit in South India, with numerous tourist attractions at your disposal. You can have the most memorable vacation in Coimbatore as long as you follow the basic travel safety precautions. The city of Coimbatore attracts thousands of tourists all year round due to various tourist attractions such as the Adiyogi Statue, Perur Patteeshwarar Temple, Vaideki Waterfalls, Parambikulam Wildlife Sanctuary etc. Adding to the safety factor, when you book a Coimbatore tour package that is in your best interest from Veena World, you are in the best hands. We ensure 24*7 support to you by assisting a dedicated tour manager to you. The tour manager will be just a call away whenever you need.
Yes. For all good reasons, visiting Coimbatore is one of the best decisions you can make in India. The city is renowned for its numerous tourist attractions, which frequent tourists worldwide every year. There is so much to see and experience in Coimbatore that will fulfil your soul with the spellbound beauty and historical magnificence of Coimbatore. Some of the best sightseeing places to visit on your Coimbatore package include Monkey Falls, Indira Gandhi Wildlife Sanctuary and National Park, Adiyogi Statue, Cholayar Dam and Siruvani Dam, to name a few.
Get to know more about Coimbatore before booking your tour packages
Coimbatore has seen a great many rulers, including Rashtrakutas, Chalukyas, Pandyas, Hoysalas, and the Vijayanagara kings. When it fell under British control along with the rest of the state, its name was changed to Coimbatore which stands to date; it is locally known as Kovai. It is a strong setting in history as well owing to its role in the Second Poligar War. In 1804, Coimbatore was established as the capital of the newly formed Coimbatore district and in 1866 it was accorded municipality status.
Experience Coimbatore
During your Coimbatore tour, you will come across many amazing things. One of them is the culture the town offers. Coimbatore is a house of literature, art galleries, and cultural museums since its beginning. The town held the Mariamman festivals at the city's numerous Mariamman temples, which you will witness during your visit. Adding to this, the cuisine of Coimbatore is predominantly south Indian with rice as its base and is served on Banana Leaf. One of the must-try dishes of Coimbatore is Arisi paruppu sadam, which is a mixture of dal and rice. Another dish that you cannot miss out on during your travel to Coimbatore is Kaalaan, which is a popular dish in the town and is made of deep-fried mushrooms. Explore every side of this heritage city with Veena World's cost-effective Coimbatore vacation packages.
Things to Do in Coimbatore
If you are selecting budget-friendly Coimbatore packages from the available options online, make sure that these places are on the list
With a history dating back to 1500 years, Perur Pateeswarar Temple includes the golden statue of Nataraja with intricate carvings on several pillars that depicts the various manifestations of Shiva. Make sure you observe the ceiling where you'll see a series of stone chains and a lotus at the centre.
Located at a distance of 35 Km from the main Coimbatore city, the Siruvani Waterfalls is one of the much-visited places. With the Nilgiris at the backdrop, Siruvani Waterfalls mesmerizes every visitor.
One of the famous Reserve is the Anamalai Tiger Reserve, a reserve forest for the conservation of wild animals. You have a high chance of witnessing wild leopards, tigers, peacocks, spotted deer when here. You can take a jungle safari and witness these animals in the reserve.
Another famous tourist spot is Doddabetta Peak. The beauty of Nilgiris comes to the fore here along with a vantage point where you get to experience wonderful sunrise and sunsets.
If you are selecting price-friendly Coimbatore holiday packages, make sure this place is included. Adiyoga Shiva Yoga Statue, a 500-metric-ton statue of Lord Shiva. Adiyogi is located at the Isha Yoga Center where you can meditate and do Yoga for peace of mind.
Best time to Visit Coimbatore
Though the city has a hot semi-arid climate and the temperature ranges from 35.9 degrees Celcius to 29.2 degrees celsius. The city experience pleasant weather throughout the year. With cost-effective Coimbatore trip packages that are available online, you can easily plan a trip there. However, if you want to travel to Coimbatore, the best time is considered to be from September to January. The town offers a cool climate during this time that offers a refreshing time to the visitors. Choose Veena World Coimbatore travel packages for your next vacation for an amazing experience at a competitive price.