Philippines Tour Packages
Surrounded by unending sapphire waters and swathed by lush paddy fields; if there's a tropical paradise, then this is it!
Over 7000 islands, coral reefs, mountains, beaches, and an abundance of natural and historical beauty, all beckon travellers on a Philippines tour. A highly sought-after tourist destination, this country packs a lot of attractions in a Philippines tour package. Philippines tour packages have gained a lot of popularity as the world becomes more and more globalized and the demand for India to Philippines tour packages speaks for the same. At this destination, one may just say that the islands are a major allure on the Philippines travel packages from India, as each one is different and pretty in its own right.
From quiet havens to the volcanic islands, from tiny islets to mega landmasses likes Luzon, Philippines honeymoon packages are also quite a popular product online. It won't be wrong to say that the cost-effectively priced Philippines holiday packages available online are your ticket to a land of fantasy. With so many ways to enjoy a Philippines tour, there cannot be just one Philippines tour package available! Keeping this in mind, Veena World has come up with a wide array of online Philippines honeymoon packages from India as well as regular, family, ladies', and group tour Philippines packages from India. We curate special India to Philippines tour packages according to the price/cost preferences of Indian tourists. You can select and book the one you like, and we guarantee that you will be able to experience a vacation like no other.
Packages Coming Soon!
Currently, there are no package(s) found matching your holiday request.
Please try exploring our other available options by checking out trending destinations. Our dedicated Travel Experts are on hand to offer you an expert guidance and support throughout the entirety of your trip.
Reach out to us 1800 22 7979 or drop an Email at travel@veenaworld.com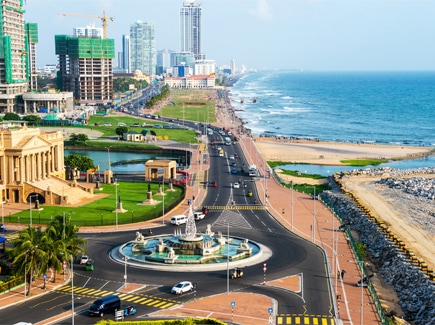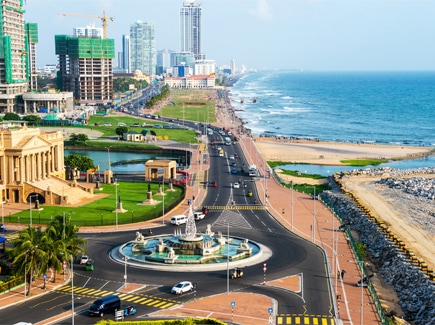 SUPER DEAL PRICE
Starts from
per person on twin sharing
Trending Indian Customized Tours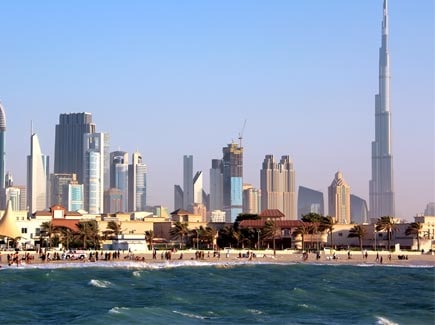 Starts from
per person on twin sharing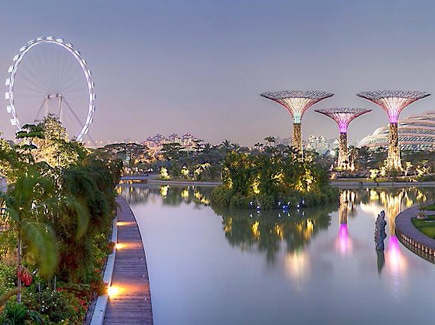 Starts from
per person on twin sharing
Get to know more about Philippines before booking your tour packages
Known officially as the Republic of the Philippines, this Southeast Asian country is located in the western Pacific Ocean, with the South China Sea to its west. The Philippine islands are a major draw for people booking Philippines vacation packages. When you book a cost-effectively priced Philippines travel package online, you get to visit a destination that has over 7,000 islands, which makes its geography so spread out that it touches Taiwan, China, Hong Kong, and Japan in the North, Vietnam to the west, Palau to the east, and Malaysia and Indonesia to the south. This country comes under the realm of the Pacific ring of fire, an area where many volcanic eruptions occur.
In the early centuries, the Philippines had thriving trade relations with the Japanese and the Chinese. After the Spanish colonized the country in 1521, they built a 'Walled City' called Intramuros in 1571 that had churches and European buildings and the remains of which you can still explore on your Philippines trip packages. Filipinos trace their ancestry to many Asian ethnicities. Filipino and English are the official languages of the country and you will be amazed to know that the Philippines is the third-largest English-speaking country in the world. Therefore, travellers on India to Philippines tour package would not face any major language barriers.
Experience Philippines
The Philippines is a unique confluence of the western and the eastern worlds, which can be experienced with the right Veena World Philippines holiday packages. One of the most ecologically diverse countries in the world with numerous terrains and many varieties of wildlife, a Philippines package from India offers activities such as hiking, snorkelling, deep-sea diving, and kiteboarding. The Philippines is Asian at heart both geographically and culturally however centuries of foreign rule have given it a unique identity, vestiges of which can be glimpsed on a Philippines travel package from India. With so many UNESCO protected sites, it is indeed a dream destination for many travellers.
Things to Do in Philippines
The great thing about a Philippines tour package is that it has something for everybody be it nature lovers, history buffs, or adventure seekers. At Veena World, you get to decide the kind of Philippines trip package you want according to your cost preferences. Based on your inputs, we design a Philippines sightseeing tour as part of your Philippines holiday package from India to cover the experiences you wish to have on your trip. That being said, here are some of the top attractions in Philippines that you can add to your itinerary:
Boracay:

Take your pick from twelve stunning beaches; Boracay is quite the popular destination for travellers on a Philippines travel package. Laze, relax, sunbathe, or just feel the salty breeze on your face with your special one by your side; Boracay is not to be missed on Philippines honeymoon packages and is included in most Philippines travel packages from India. Before booking, check out Veena World's special Philippines honeymoon package prices to find the best deals. White Beach, Puka Shell Beach, Cagban Beach, and Diniwid Beach are some of the most popular ones. A hike or drive to Mount Luho is thoroughly enjoyable and the view of the island from the top is unmatched.

Bohol:

If you wish to explore the pristine natural beauty of the country, the island of Bohol, in the central region of Visayas is the place to be. What makes the island even more special are the Chocolate Hills in Carmen, with over a thousand natural formations that you can check out here. It is a UNESCO-protected site. These formations turn brown in the dry season and resemble chocolate candy kisses; it's like being in a chocolate factory. The island is also home to the Tarsier which is a tiny primate and can be found in a family-owned sanctuary here.

Cebu:

Cebu is what do you get when you combine stunning white sand beaches, underwater adventures, amazing marine life, and electrifying nightlife. Cebu is actually a collection of islands, the largest being Cebu Island. The island is known for its nooks and coves. Here you can enjoy some diving for an amazing view of the neon corals at Nalusuan Island, go beach hopping in Bantayan Island, explore the spectacular Santiago Bay, Danao Lake, and Bukilat Cave on Camotes Island, or just stand and listen to the sound of the cascading Kawasan Falls; you just can't have enough of Cebu. Cebu City is urbane and hip with many entertainment opportunities to enjoy a night on the town and should definitely be a part of your Philippines sightseeing tour.

Sagada:

For travellers looking for some serenity on their Philippines vacation packages, Sagada fits the bill perfectly. This mountainous region is ideal for honeymooners as well as leisure travellers who love to soak up nature. Take a hike along the remote Cordillera Mountains and get spooked or amused at the hanging coffins tucked here and there or enjoy a coffee with a book by your side at the many cosy cafes; Sagada redefines tranquillity.

Banaue:

Miles and miles of sloping bright green rice terraces are a treat to sore eyes and are best enjoyed at sunrise when the fog and clouds act as curtain-raisers for the sun to reveal the magnetism of the landscape. The Batad Rice Terraces and the Bangaan Rice Terraces are protected UNESCO World Heritage sites. The Banaue Ethnic Village or the Hiwang Village offers travellers meet and greet opportunities with the rice farmers.

Luzon:

Luzon is home to the capital city of Manila which is a modern city with all amenities of a metropolis and is also the country's commercial hub. Manila is best explored on a jeepney as these modified public transport vehicles offer tourists a slice of life in the big city. The Rizal Park, San Agustin Church and the public market at Quiapo Church are some of the main attractions in Manila. In stark contrast to the hustle and bustle of Manila, Vigan (also on Luzon Island) is a historical city with a unique Chinese-Spanish fusion culture. Numerous colonial architectural gems can be explored in a horse-drawn kalesa. The best-known landmark in Vigan is the Bantay Bell Tower which is known for the magnificent views from the top. Take a stroll in the Calle Crisologo historic district and admire the history of the place. Do not forget to visit the St. Paul Metropolitan Cathedral which is absolutely gorgeous.
Best Time to Visit Philippines
The months of November to April are the best times to plan a vacation in Philippines with Veena World. Most of the islands are accessible during this time and temperatures are quite pleasant for enjoying your Philippines travel package to the hilt.