Slovakia Tour Packages
Spend your vacation in the embrace of Slovakian beauty where the country proudly boasts about its majestic history
The beauty that you can witness on your Slovakia tours dates back to years and years ago. That being said, even the history of the country predates to the time when it was a part of the Kingdom of Hungary. It was the year 1993 when Slovakia was formed as one of the newly independent countries of the world. Though the country has spent a large portion of its time being a part of another larger country, Slovakian culture is not something to be missed during your tours of Slovakia. You will come across many traditions and a culture that has been highly influenced by its central European neighbours when you decide to book cost-effectively priced Slovakia tour packages online from Veena World.
Slovakia is a landlocked country and has ports on the Danube River that lie in the capital city of Bratislava. With a total area of 18,928 square miles, i.e. 49,035 sq. km, the country is bordered by five countries, namely the Czech Republic, Poland, Ukraine, Hungary, and Austria. Slovakia has some amazing destinations that give its visitors a vacation to remember, making Slovakia holidays and packages quite popular among travellers. Be it the natural beauty or the heritage buildings, the sight is a treat to behold and with the availability of online cost-effectively priced Slovakia tour packages, you can easily book a trip to this amazing country and enjoy a good vacation with your loved ones
Slovakia Travel Packages
| Slovakia Packages | Day/Night | Price |
| --- | --- | --- |
| Vienna Prague Budapest Bratislava | 7 Days | ₹1,80,000 |
| Croatia Slovenia Bosnia Montenegro Hungary | 11 Days | ₹2,55,000 |
| Central Europe (Croatia to Poland) | 15 Days | ₹3,05,000 |
3 Slovakia Holiday Packages
Showing 1-3 packages from 3 packages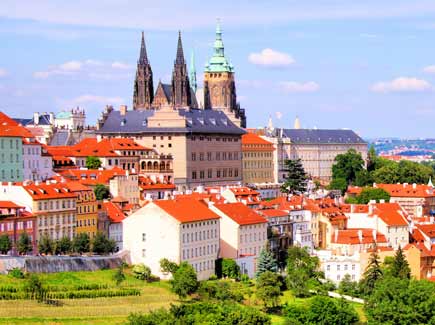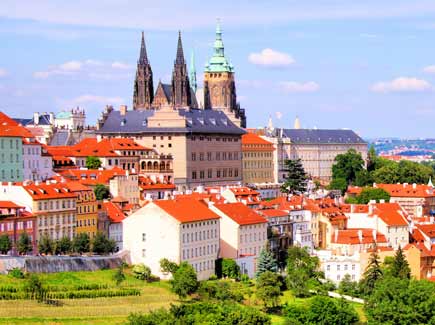 Vienna Prague Budapest Bratislava
SUPER DEAL PRICE
(13 Jun 2023)

Last 4 Seats

Starts from

per person on twin sharing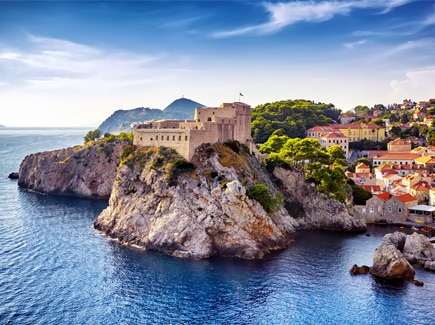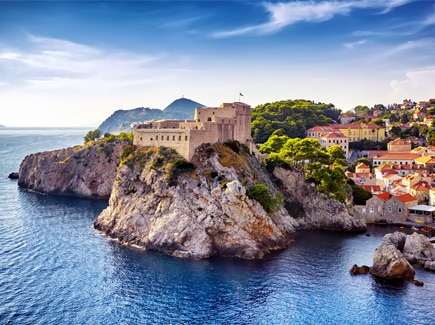 Croatia Slovenia Bosnia Montenegro Hungary
SUPER DEAL PRICE
Starts from
per person on twin sharing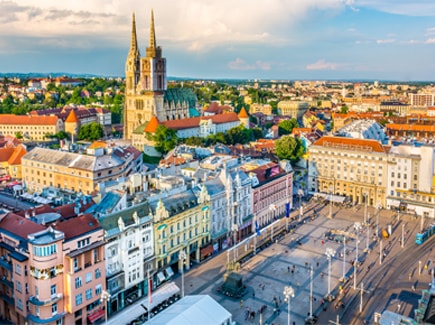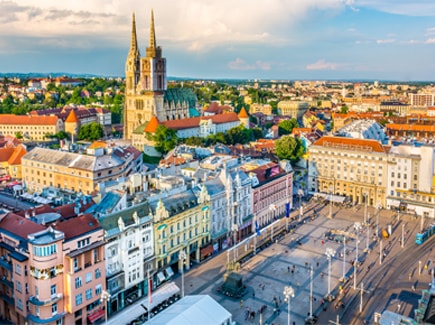 Central Europe (Croatia to Poland)
SUPER DEAL PRICE
Starts from
per person on twin sharing
Slovakia Frequently Asked Questions
We help you prepare for your trip and ensure an effortless and enjoyable travel experience.
The number of days required to see Slovakia depends on various factors such as the places you want to visit, your travel itinerary, your budget and your personal preferences. Slovakia is a small country with many attractions and diverse landscapes. Plan your Slovakia holiday package for at least a week to explore all the major attractions in Slovakia.
A trip to Slovakia's budget depends on many factors like, how many days you will stay, accommodation, places you wish to visit, food, comfort level, shopping etc. Additional costs may include tours, attractions, activities and more. Make sure you create your Slovakia tour itinerary, considering the season, activities you want to have, and destinations you want to visit. Some of the must-see destinations in Slovakia include the capital city of Bratislava, the Tatras Mountains and the medieval town of Banska Stiavnica.
Slovakia has several beautiful cities to explore, each with its unique charm and cultural offerings. The capital city of Bratislava is a popular choice among tourists, with its impressive castles, historic Old Town and picturesque Danube River. Other beautiful cities include Kosice, known for its Gothic architecture and charming streets and Banska Bystrica, home to several museums and galleries. When considering Slovakia sightseeing, it is essential to factor in your interest and preferences, as Slovakia is rich in cultural heritage, natural beauty and delicious cuisines.
Slovakia is known for its rich cultural heritage, mesmerizing landscapes, natural beauty and mouth-smacking cuisines. People from all over the world travel to this town to explore its beauty. The best time to visit this beautiful place is during the summer season. You can book your Slovakia vacation packages between May to September to cover all the major attractions and also enjoy the extra activities.
Yes, the government has lifted the travel restrictions, so you can book your Slovakia tour package with ease. Slovakia is one of the tourist-friendly countries in central Europe. However, travellers are advised to take proper precautions like frequent sanitising, maintaining social distancing, etc.
Slovakia is one of the most underrated yet astounding tourist destinations you could pin down on the map. This European-based country never ceases to amaze its travellers with its traditional architecture, the European Dead Sea, distinctive castles, caves, thermal springs, and so on. Moreover, the unusual features of the country draw the attention of tourists from around the world and cannot be found anywhere else. If you are planning a tour to Slovakia, book a tour with Veena World to make the trip more memorable and safe.
Slovakia is undoubtedly a perfect place to escape from your daily routine. The country also offers lively nightlife that is worth experiencing, but it is suggested that you take necessary precautions while exploring the streets after the daytime. Don't wear expensive pieces of jewellery, be cautious about your belongings, and avoid going to dark places alone. By booking a tour package with Veena World, we provide our guests with our expert and professional tour manager to assist them on their journey.
Yes, Slovakia is definitely worth a visit for many reasons, including delicious foods, awestruck sightseeing, mesmerizing mountains, and so on. If you are interested in Slovakia tour packages, then book a tour package with Veena World. We give you complete freedom to customize your itinerary based on your preferences and needs, and our popular tour manager will assist you throughout your trip for a happier and safer experience.
Slovakia not only pleases its tourists with mesmerizing sightseeing but with tummy-pleasing food as well. If you are visiting Slovakia, then you must try their traditional food range, Dumplings with sheep's cheese, Goulash soup, Pork with dumplings and cabbage, and so on.
Yes, Indian citizens planning to travel to Slovakia need to apply for a visa. The visa requirements may vary depending on the duration of their stay in Slovakia. You can check with the Slovak Embassy or a travel agent for more information regarding the visa application process and fees. If you are looking for Slovakia tour packages from India, book a tour package with Veena World, and we will take care of your visa needs. For more information, you can connect with our travel experts.
Get to know more about Slovakia before booking your tour packages
With its elevation running from a low range of 308 feet (94 meters) at the Bodrok River to a high range of 8,711 feet (2,655 meters) at the Gerlachovsky peak in the High Tatras, the country has a vast and varied topography for its given area, which you can explore with the right Slovakia vacation packages. As mentioned before, Slovakia, before the year 1993, was a part of the Kingdom of Hungary and has a history that the people of the country proudly speak of. The journey to Slovakia's independence was full of struggles, the pride of which can be felt in the very atmosphere of the country. During Slovakia tours, you will also come across a heritage that predates to the Palaeolithic era. Slovakia along with Bohemia, Moravia, Czech Silesia, and Carpathian Ruthenia was collectively known as Czechoslovakia. It was on 1st January 1993, Slovakia and the Czech Republic were divided into two different nations, making the former a newly formed independent country. This bifurcation is an event that the country remembers very well and is called the Velvet Divorce.
Since Slovakia lies between the temperate and continental climate zones, it is advisable to choose a holiday package to Slovakia in accordance with the weather or season that suits you the best. Primarily known for its mountain ranges, Slovakia lies between the latitudes 47° and 50° N and longitudes 16° and 23° E. One of the most popular ranges in Slovakia is the Tatra Mountain which comprises of 29 higher peaks which range higher than 2500 metres, i.e. 8,202 feet. Your vacation packages to Slovakia will include a tour to the High Tatras as the place is quite popular for adventurous activities like hiking, trekking, and skiing. Having said this, it also houses some of the most beautiful and scenic valleys of Slovakia, making it a worthwhile addition for Slovakia tours. Adding to this, the country also houses many naturally formed caves which are open for public viewing. Quite interestingly, five of these caves are listed under UNESCO's World Heritage Sites. Adding to this, your Slovakia tour itinerary should also comprise of a stop at the beautiful rivers and national parks that the country houses.
Experience Slovakia
As mentioned before, the culture that you will be able to witness on your Slovakia holidays and packages has seen an influence from its neighbours. Having said this, even the consequences of the world wars, conquests, and political configurations have highly influenced the ethnic groups and cultures prevalent in the country. The origin of Slovakia's locals dates back to the 6th and 7th centuries when the Slavic people settled around the Danube River. The people of Slovakia are known as the Slovaks and are said to belong to the peasant class. Their connection with their ethnicity remains intact till date and one can get a glimpse of that during their tours of Slovakia. One of the best things that you will come across during your stay is the family bond that the Slovaks share. The people of this country celebrate all the functions and festivals closely with their families. Adding to this, you will also come across many Slavic, Austrian, Hungarian, and German traditions that surround the country's culture on your Slovakia vacation packages.
If the official language of the country is spoken of, the Slovak language, also known as Slovakian, happens to be an Indo-European language that belongs to the West Slavic group of languages. The West Slavic languages comprise of the Czech, Polish, Kashubian, and Sorbian dialects. Having said this, Slovakian did not exist as a written language until the end of the 18th century. It was during that time when a Roman Catholic priest, named Anton Bernolak made efforts to create a literary dialect of the Slovakian language. Anton Bernolak based the literary creation on the dialect of Western Slovakian and came up with phonetic spellings. He published the language in 1790 in his book named "Grammatica Slavica". In the year 1843, the language was further developed because of an agreement on the codification of the Slovakian language.
Things to Do in Slovakia
With the beautiful mountain ranges, naturally formed caves, and majestic heritage buildings, there are a lot of places in Slovakia for sightseeing that you can explore with your online tour package to Slovakia. Here is a list of some of the top places to visit that you can include in your Slovakia tour itinerary: -
Spis Castle:

Starting with a beauty from the 12th century, this place is a must-include in your holiday package to Slovakia. It is located in the eastern part of the country and is designed with Gothic, Romanesque, and Renaissance architecture.

Slovak Paradise National Park:

Another place that your Slovakia vacation package must include is the Slovak Paradise National Park. This one of the most popular from the nine national parks that the country houses. Established in the year 1988, this national park is a great place for hiking and spotting many species. The park also houses scenic lakes, waterfalls, canyons, and a dense variety of flora and fauna.

Grassalkovich Palace:

The official residence of Slovakia's President is yet another place that you would like to include in your Slovakia tour itinerary. It was opened in the year 1760 and is located in Bratislava. The architecture of the palace gives out authentic European vibes and has been inspired by the Baroque style of architecture.

Michael's Gate:

One of the oldest town buildings of the country, this place will help you connect with Slovakia's culture in its own way. Having said this, Michael's Gate is also a hub for bars and pubs, with many local and international cuisines available at stalls and cafés in its periphery.
Best Time to Visit Slovakia
As mentioned before, the country experiences temperate to continental weather conditions. So, if you are planning to book a Slovakia tour package, here's a brief overview of the different seasons to help you choose the right time to visit the country:
Summers (May to September):

Known to be the peak tourist season, summers in Slovakia are filled with fun. If you want to enjoy a good music festival or participate in adventurous activities like hiking and trekking, this is the time for you. Since it is a peak season, hotel bookings might be on the higher side; hence it is advisable to book your holiday package to Slovakia in advance for cost-effective prices.
Winters (October to March):

If you love snow and want to spend some amazing time with your loved ones, planning your Slovakia tour itinerary for the winters would be a great idea. The country offers amazing winter sports and skiing is one of the most popular. The country's landscapes during this time are a heavenly sight for the eyes.
With natural beauty and a majestic history to its name, Slovakia is becoming one of the favourite destinations for travellers. Now, with customized and price-friendly online Slovakia vacation packages by Veena World, you can spend a memorable holiday with your loved ones.