Poland Tour Packages
From enjoying a vacation in a fantasy land to time travelling to the medieval era or enjoying a hike along the countryside, Poland is a destination with a lot to offer
Travellers are spoiled for choice when they go for Poland tours. Poland tours and packages take you on a whirlwind ride, from stunning beaches to dunes, from glaciers to lowlands and from castles to museums. Most of the countryside is unharmed by tourism and it seems as though nature has reserved its best views for this country; that's what makes Poland honeymoon packages so popular among newlyweds. However, this country is not just a great destination for nature lovers.
Castles that seem to have come straight out of a fairy tale, museums that capture not only the extremely rich culture and heritage but also the tumultuous times Poland had to go through, and an omnipresent and rich Jewish heritage; Poland tour packages are designed to showcase the true Polish essence for all visitors. If you are someone who likes to experience a whole spectrum of experiences, a Poland vacation package is just for you. Understanding this, Veena World has a wide selection of Poland tour packages from India online, available at cost-effective prices. Our online package holidays to Poland are completely customisable and we will be delighted in helping you design a cost-effectively priced Poland sightseeing tour according to your preferences.
Poland Travel Packages
| Poland Packages | Day/Night | Price |
| --- | --- | --- |
| All of Eastern Europe | 15 Days | ₹3,00,000 |
| Seniors' Special All of Eastern Europe | 15 Days | ₹3,05,000 |
| Scandinavia with Eastern Europe | 23 Days | ₹5,00,000 |
3 Poland Holiday Packages
Showing 1-3 packages from 3 packages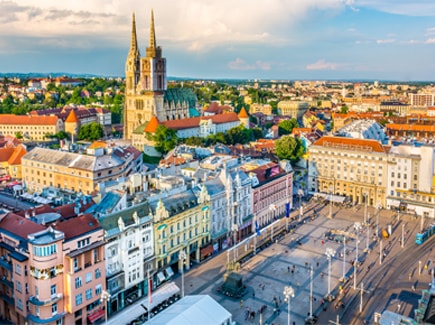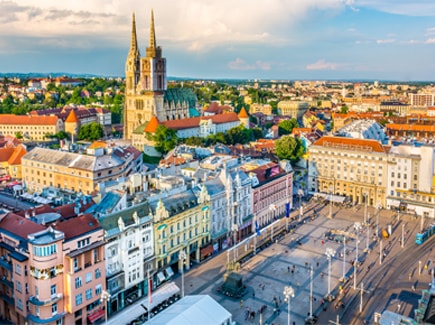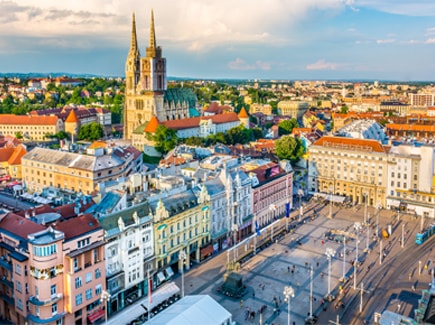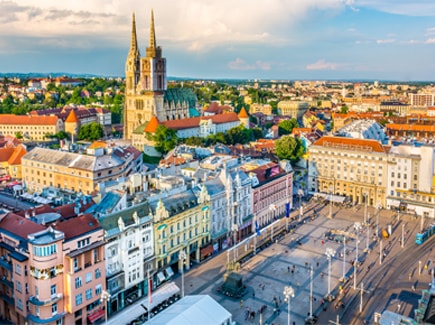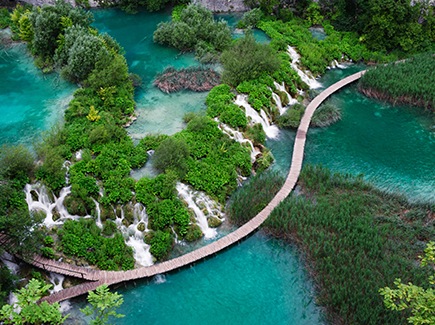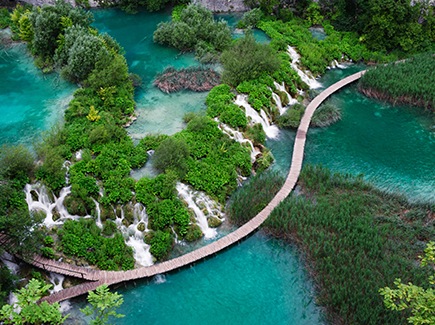 Veena World tour reviews
What are you waiting for? Chalo Bag Bharo Nikal Pado!
Poland Frequently Asked Questions
We help you prepare for your trip and ensure an effortless and enjoyable travel experience.
Poland is one of the most popular tourist places in Eastern Europe. The country is famous for its rich historical heritage and natural beauty. Some of the best cities to stay in Poland include Wroclaw, Rzeszow and Bialystock. There is no dearth of adventure in the beautiful country of Poland. Tourists can find a wide variety of places to visit in Poland and enjoy an unforgettable holiday with their friends and family. At Veena World, you can choose from a wide range of Poland tour packages that meet your unique requirements.
Polish people are known for their straightforwardness. They will tell you how it is without sugar-coating things. Apart from that they also have a deep sense of pride in their country and community. They are quite hospitable and welcome guests with open arms and open hearts. Over the years, the country has modernized significantly making them more in tune with the rest of the world. At Veena World, you can find affordable Poland vacation packages that fit right into your budget.
Poland is a popular tourist destination. Tourists from all over the world visit the country to explore its scenic landscape and architectural marvels. However, one of the best places to visit in Poland is the main square of Krakow. There you can find popular tourist attractions such as the St. Mary's Basilica and much more. The square has been in the center of Poland's social life as a time memorial. At Veena World, you can find the best Poland tour packages from India. Our travel guide will help you find the best tourist destination in Poland for a memorable experience.
You don't need to worry about the communication gap when travelling through Poland. Most of the people speak fluent English and you won't face any problems communicating with them. However, there are a few places where people might only speak in their native tongue, especially in the countryside. Our travel guides at Veena World make sure that you enjoy a hassle-free travel experience when in Poland. All you need to do is to choose your package holidays to Poland and leave the rest to us.
It completely depends on the number of popular tourist attractions you plan to visit in Poland. We would recommend that you visit Poland for 7-10 days. It should be enough to explore all the major popular tourist attractions such as market square, Auschwitz Museum and the Royal Castle. At Veena World, our travel guides will assist you with all your travel-related planning and as part of your Poland travel packages, we make sure that you visit all the popular tourist attractions.
Although an uncommon choice for a holiday destination, Poland has many places to explore. Not only does the country provide you with natural beauty but also has a rich history and culture. Some of the following reasons that should make you book Poland tours packages are as follows:
1. The country has 14 unique and historically significant UNESCO World Heritage sites to explore.
2. Polish cuisine has many different dishes like pierogis, jam-filled Polish doughnuts, cheesecakes and poppy seed cakes that are extremely delicious.
3. The country of Poland is quite affordable in terms of expenses due to the budget-friendly places to stay and travel to different locations within the city.
4. The country of Poland has a rich history with medieval castles and the infamous camps at Auschwitz Birkenau. The Warsaw Rising and POLIN Museum of the History of Polish Jews are places that should be visited.
5. The mountain ranges and idyllic seaside provide hiking and water sports opportunities according to your liking.
With so many places to explore and natural beauty, booking a Poland tours packages is a good idea. It can help you in exploring the entire country with like-minded people and understand the culture and history of Poland much better.
Before you start to begin to plan for Poland tour packages from India, it is important to learn about the country in terms of its culture, history and cuisine. The following are some of the most famous dishes from Polish cuisine:
1. Pierogis are the most famous food in Polish cuisine that is made up of a wide range of fillings that may be sweet or savoury. It is placed in thinly rolled-out dough and baked or fried.
2. A Golabki is a cabbage roll that is filled with minced meat, onions and mushrooms. The dish is served with bread or boiled potatoes with tomato sauce.
3. Another one of the well-known dishes in Poland is potato pancakes which are commonly eaten with sauerkraut or sugar.
4. A commonly consumed dessert in Polish cuisine is the Polish gingerbread that is has a wide range of fillings ranging from spiced nuts and dried fruit to rich chocolate.
Apart from the above, some other delicious dishes commonly eaten in Poland are the Naleśniki or Polish crepes, Poppy Seed Cake, Pączki (fried doughnuts with jam fillings). With so many traditional dishes, it is easily understandable that package holidays to Poland are a great way to explore the different dishes in Poland.
The best time to visit Poland through Poland travel packages from Veena World is during the months of September to November. The weather during the last week of September to the middle of October is considered the best time. It is due to the pleasantly warm weather with minimal rainfall. The month of October is more comfortable than November with temperatures ranging from 40 to mid-50 degrees. Therefore, if you are looking to travel to Poland with Poland vacation packages from Veena World, the months between September to Mid-October are the best times to visit Poland.
The most important things to remember before you book Poland tour packages from India are as follows:
1. Although it is easy to explore the cities in Poland with a vehicle, it is important to note that the main language is Polish. Therefore, it is important to have a basic understanding of Polish and an international driver's license.
2. It is important to have a basic speaking knowledge of the Polish language can help in simple interaction with the local people.
3. Remember to always bring a small gift for people when you are invited to a celebration in a Polish home.
4. Poland has their own currency instead of the Euro known as the Polish Złoty (PLN). Alternatively, you can use your credit card to make purchases whenever needed.
No. Poland currently uses the Polish Złoty (PLN) as currency which was created in the 14th Century. Although Poland is a part of the European Union, they have not adopted the Euro, as they do not match the exchange rate stability and long-term interest rates. The main factors that prevent Poland from adopting the Euro as its currency are due to the criteria of exchange rate stability and long-term interest rates. Another reason for the Polish currency is the incompatibility of Polish laws with EU treaties. Due to all the above reasons, when you are booking or planning a trip to Poland through Poland tour packages from India, always remember to check the exchange rate of Euro to Polish Złoty (PLN).
Get to know more about Poland before booking your tour packages
Known officially as the Republic of Poland, this is a Central European country. Poland shares its borders with the Baltic Sea, Lithuania, and Russia's Kaliningrad Oblast to the north, Belarus and Ukraine to the east, Slovakia and the Czech Republic to the south, and Germany to the west.
The earliest human settlements in the region began around 2400 BC. Over the centuries, Poland has been ruled by many imperial dynasties, most notably, the Piast and Jagiellon Dynasties, and has also been involved in many wars and conflicts. But the country has left behind these trying times and has moved ahead.
The Poles, as the people of Poland are commonly referred to, belong to the West Slavic ethnic group. Although a majority of the population follows the Catholic faith, Jewish people enjoy unprecedented legal rights, which is proof of the existing religious tolerance in the country.
Experience Poland
What makes Poland tour packages from India so popular is the fact that this destination caters to every category of traveller. Poland tour packages are ideal for family vacations, couples on honeymoons, leisure travellers, history lovers, nature and wildlife enthusiasts, and World War buffs. Mountains, beaches, lush forests, nature reserves, a plethora of spectacular castles, world-class museums, and a superb gastronomic scene make Poland travel packages very exciting.
Poland tours aren't just about the exploration, as Polish cuisine too has some good old wholesome soul food, served with dollops of warmth and love. Do not forget to taste the heavenly ice-cream at Lody na Starowislnej on your Polish expedition.
Veena World's comprehensive Poland tour packages take the hassle out of your planning so that you can simply concentrate on having a memorable vacation.
Things to Do in Poland
Poland sightseeing brings together so many different aspects of the country that travellers can pick and choose the attractions they want to visit with Veena World's Poland tour packages from India.
Here's a list of the best tourist attractions that can be included in your Poland tour package.
Warsaw:
Walking through the streets of Poland's capital is like walking through a live museum with the numerous smaller museums that catalogue the history of the country in so many different ways. The Museum of Warsaw traces the city's development, Warsaw Rising Museum is an account of the country's testing times during World War II, the POLIN Museum of the History of Polish Jews traces the rich legacy of the Polish Jews, and the Fryderyk Chopin Museum is dedicated to soul-stirring classical music. Standing proudly amidst towering skyscrapers and Gothic architectural buildings are the Jablonowski Palace, Old Town Market Square, and the Monument of the Warsaw Mermaid which shouldn't be missed on your package holidays to Poland.
Kraków:
The erstwhile royal capital of the country is one of the largest and oldest cities in Poland and one of the most popular destinations included in package holidays to Poland. The highlight of the city is the majestic architectural buildings, such as the churches and castles that you can witness all around. The Old Town part of the city is like a medieval dream with St Mary's Basilica, Rynek Glowny, the old university building, John Paul II sites, and the utterly spectacular Wavel Royal Castle, all vying for your attention. The Wieliczka Salt Mine was the world's oldest salt mine, in operation until 2007. The journey from Old Town Square to this place offers breath-taking views of gorgeous lakes and many sculptures made of salt.
Gdańsk:
Quaint streets and townhouses, numerous palaces, and museums showcase the place's art and artefact collection left by the Teutonic Knights who occupied the town in the 14th century. The old town area is replete with many 17th century structures such as granaries, mills, and churches and makes for a fabulous addition for any Poland travel package.
Auschwitz-Birkenau:
Many visitors book their Poland travel packages for the experience of visiting Auschwitz. A visit to this place renders you speechless as Auschwitz-Birkenau is a grim reminder of the millions that were killed in the concentration camps here during what was a dark period in the country's history. The museum in Oswiecim catalogues the lives, systems, and processes of the genocide. A visit to the infamous gas chambers could be an unnerving experience.
Masurian Lakeland:
The Masurian Lakeland is a must-visit on Poland honeymoon packages. This place is home to not one, but 2000 lakes and the area stretches from the lower Vistula River to the Lithuanian border. In fact, the Masurian Lakeland is considered to be the most famous amongst all lake districts in Europe. Visitors can take a walk or enjoy a bike ride to explore the extremely scenic surroundings.
Slowinski Sand Dunes:
Generally associated with desert terrains, these sand dunes at Slowinski are quite unique. Located near the Baltic Sea coast, these dunes have been formed by the waves and the wind carrying sand onshore and the formations keep on changing according to the season. Slowinski Sand Dunes are part of the Slowinski National Park.
Malbork Castle:
The Malbork Castle is the ultimate fortress built by the Teutonic Knights in 1274 and is one of the top attractions in any Poland vacation package. The castle was built using bricks stacked like a pyramid and held together by mortar and was home to the grandmaster of the Teutonic Knights. This castle was so strong that the onslaught of World War II couldn't budge it.
Toruń:
Situated by the Vistula River, Toruń is a walled Gothic city and was established in 1233 by the knights of the Teutonic Order. Over the centuries, Toruń has been the home to many religions and migrants from different nations. Back in the day, this city was an important centre for the wheat trade. The UNESCO-listed area called Old Town has a number of opulent buildings, medieval residences, museums, and squares. This city is also the birthplace of the famous astronomer Nicolaus Copernicus.
Best Time to Visit Poland
Although Poland is a year-round destination, the best time to plan Poland tours would be during spring (March-May) and autumn (September-November). Summers are the peak tourism season, which means that the tourist spots get quite crowded and most Poland vacation packages can get pretty expensive. With a little planning, Veena World can help you design the best Poland sightseeing itinerary at cost-effective prices.