Assam Tour Packages
From wildlife tours and adventures to historical treasures and river cruises - the beautiful state of Assam is sure to keep you enthralled!
Widely known as a travellers' paradise and a popular destination for a honeymoon, Assam has made it to the bucket lists of almost all travellers. Booking an Assam tour package for your next vacation comes with the opportunity to immerse yourself in a heady mix of history, culture, serenity, and the warmth of the populace. The destination is replete with natural beauty, vibrant culture, and enchanting sights that will leave you in awe, helping create a mesmerising experience and memories for a lifetime. A tour of Assam has so much to offer for all kinds of visitors that it guarantees satisfaction, even for the most discerning of travellers.
With a carefully curated itinerary and plan for a tour of Assam, you can enjoy the perfect vacation that will not leave you wanting. Explore the best of deals and plan your Assam tour with Veena World for a hassle-free experience. Our range of cost-effective travel packages for Assam is designed to suit varying needs, preferences, and budgets. With Veena World, you can also choose to book a Customised Holiday, where you can plan all aspects of your vacation or honeymoon in Assam according to what you want. With Customised Holidays, you have complete freedom in designing your Assam holiday package as you decide the type of accommodation to be booked, the duration of the trip, what will be covered on the trip, your day-to-day itinerary, and much more. An Assam trip package from Veena World is the most convenient and pocket-friendly way of exploring this North-Eastern gem.
Packages Coming Soon!
Currently, there are no package(s) found matching your holiday request.
Please try exploring our other available options by checking out trending destinations. Our dedicated Travel Experts are on hand to offer you an expert guidance and support throughout the entirety of your trip.
Reach out to us 1800 22 7979 or drop an Email at travel@veenaworld.com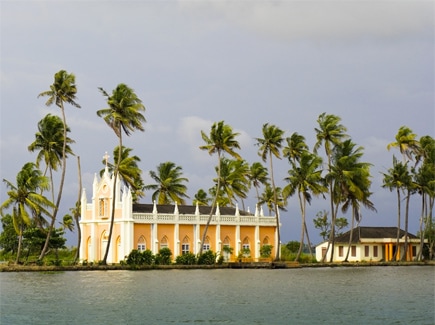 SUPER DEAL PRICE
(31 Mar 2023)

Last 1 Seat

Starts from

per person on twin sharing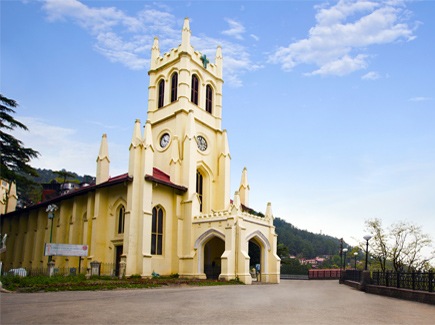 SUPER DEAL PRICE
Starts from
per person on twin sharing
Trending Indian Customized Tours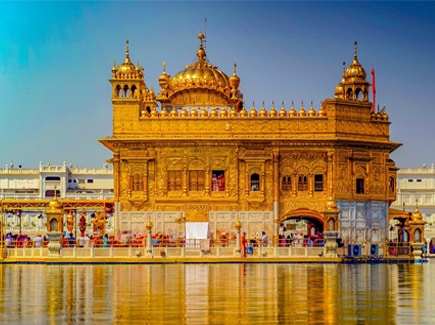 Starts from
per person on twin sharing
About Assam
Assam is a well-known state located in the North-Eastern part of India and is a treasure trove of natural beauty and rich history. Also known as the "Land of the Blue Hills and Red River", Assam is home to natural beauty, tall mountains, valleys, the massive Brahmaputra River that runs the entire length of the state, and of course, the vast tea plantations. A tour of Assam also comes with the unique opportunity to witness the unique wilderness of the state. It is also home to one of the largest populations of the one-horned rhino, which you may be able to glimpse at the Kaziranga National Park. With the best deals for a cost-effectively priced Assam tour package, Veena World offers tourists the best way to travel, where you can just sit back and relax, and we will take care of all the nitty-gritty details of planning the best Assam tour for you.
The Experience
The state of Assam, one of the north-eastern states that form the famed "Seven Sisters", is no less than a melting pot of culture. The state showcases a harmonious amalgamation, where people of several races and tribes live peacefully and happily together, adding a warm hue of their hospitality to the serene ambience that covers Assam. Apart from the unique culture that grew from diversity, an Assam tour package also offers the chance to explore an architectural language that shows traces of the numerous ruling dynasties that once held power in Assam, throughout its rich history. You can consider attractions like the Rang Ghar, Talatal Ghar, or the town of Sivasagar for your Assam holiday package if you want to experience the state's culture more deeply.
Places to Visit in Assam
Home to the sacred Brahmaputra, the many fragrant tea estates, and the best of natural vistas, a holiday or, for that matter, a honeymoon package to Assam promises a truly varied experience. The state has a lot to offer, allowing tourists to enjoy any kind of vacation. When you book your Assam trip package, here are some of the top attractions that you can consider including in your itinerary:
Kaziranga National Park: Easily one of the top tourist destinations in any Assam package, Kaziranga is a wonderland of biodiversity that attracts nature lovers from all across the world. The exotic fauna that you may witness here includes Chinese pangolins, the one-horned rhinoceros, Bengal foxes, Bengal tigers, swamp deer, and many more.
Guwahati: Knows as the gateway to the northeast, this is the largest cosmopolitan city in the region. The city is a popular inclusion in any Assam tour package as it also serves as the starting point for touring the Seven Sisters.
Dispur: The capital city of Assam is known for its scenic beauty, vibrant heritage, and culture, making it one of the top destinations to include in your Assam tour package. The city is also popular for having the largest tea output and tea garden markets in the world.
Things to Do in Assam
You can choose a well-priced tour package or honeymoon package to Assam with Veena World for a unique travel experience. Some of the best things to do in the state that you simply must add to your Assam package include:
Visiting the many parks and sanctuaries
Experiencing an elephant safari
A ferry ride across the Brahmaputra
Leisurely walks through tea gardens
Enjoying the zealous festivities of Bihu
Witnessing the precision of Assam's handloom weavers at work
Bird watching
Angling
River rafting down the Jia Bhorali River
The tea festival of Jorhat
A picnic on Peacock Island
Rock climbing
Shopping at the local markets
Book the Best Assam Tour Package with Veena World
Veena World ensures the perfect arrangements are in place for your vacation, enhancing the overall experience even more with the best deals for your Assam tour package. We have a range of specially curated packages to Assam, designed to suit your travel plans and budget perfectly. Whether you're looking for adventure, relaxation, a romantic getaway, or any other kind of vacation, you can find the perfect package and itinerary at Veena World. You can book an Assam tour package or opt for a Customised Holiday, after which all you need to do is pack up and get ready for a vacation of a lifetime.