Orlando Tour Packages
A city that is nicknamed "The City Beautiful," you can't help but expect only extraordinarily beautiful things.
Let's face it, most tourists arrive on a tour to Orlando to visit the famous Disney World, Universal Studios, SeaWorld or Legoland and why not?! Orlando is the theme park capital of the world. But beneath the ostentatious and somewhat artificial facades of these amusement parks, lies the real soul of this place and Orlando package holidays can be your best option to explore the real Orlando. A vibrant and flourishing art and theatre scene, world-class museums, fabulous nature trails, boat rides on the Everglades, a tryst with the legends and heroes at NASA's Kennedy Space Centre or shopping, dining and a jazzy nightlife in Downtown Orlando- all these and more make Orlando tours packages such a dream.
If you are interested in online Orlando tour packages from India, Veena World has some fabulous Orlando tour options. Be it a rewarding Orlando package holiday for the whole family or a quiet romantic Orlando honeymoon package, every information including price/cost of these Orlando trip packages is available on Veena World's website. Customize your very own Orlando sightseeing tour or pick our ready made Orlando packages from India, the choices are limitless.
Orlando Travel Packages
| Orlando Packages | Day/Night | Price |
| --- | --- | --- |
| American Wonders (USA East & West Coast with Orlando) | 15 Days | ₹4,65,000 |
| American Dream with Bahamas Cruise | 19 Days | ₹5,95,000 |
2 Orlando Holiday Packages
Showing 1-2 packages from 2 packages
2 departures available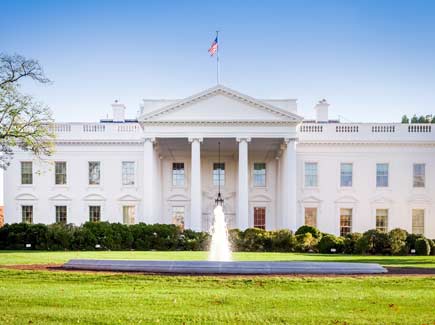 Grand Canyon
Hershey's Chocolate World
Philadelphia
SUPER DEAL PRICE
₹4,65,000
per person on twin sharing
Grand Canyon
Hershey's Chocolate World
Philadelphia
San Francisco / Silicon Valley
(2N)
New York / New Jersey
(2N)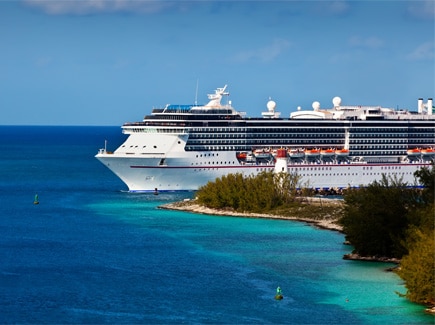 San Francisco / Silicon Valley
(2N)
SUPER DEAL PRICE
₹5,95,000
per person on twin sharing
San Francisco / Silicon Valley
(2N)
New York / New Jersey
(2N)
Nassau
Grand Canyon
Philadelphia
Port Canaveral
Our trips have touched hearts globally
what our happy travelers are saying
American Wonders (USA East & West Coast with Orlando)

""Greetings from Bhalerao family from Aurangabad. We are permanent member of Veena World Team and co...

Read More

Umesh

Travelled in Jul, 2019
Get to know more about Orlando before booking your tour packages
Orlando is a metropolitan city in Orange County in the state of Florida, the southeasternmost U.S. state. The Orlando area was once known as Fort Gatlin, which can now be visited on an Orlando sightseeing tour. This city's economic backbone is the tourism industry and it all began in 1965 when Walt Disney announced the Walt Disney World to create an amusement park/theme park around his immensely popular cartoon characters. When booking your Orlando tour package from India, make sure that the itinerary comprises of all the important destinations.
What makes Orlando vacation packages so popular apart from the theme parks is the presence of hundreds of lakes as the geography of this city is mostly wetlands. As far as the languages spoken in Orlando go, about 75% of the population speaks English and the second-largest majority speaks Spanish, owing to the large Hispanic community. With Orlando tours packages, you can experience and explore Orlando, the hub for global corporations, technology, research, military training, film, television and gaming industries, and aeronautics.
Experience Orlando
Another of Orlando's nicknames is 'Theme Park Capital of the World' and is home to some of the most popular theme parks in the world. No wonder millions of visitors avail of Orlando tour packages to experience the thrill of these adventures on their tours to Orlando. Golf tourism is another fascinating aspect of this city and golfing enthusiasts flock here to play around in the many stunningly manicured and landscaped golf courses on a travel package to Orlando.
Orlando is getting quite popular with honeymooners too. Couples who wish a more subtle and relaxing holiday can opt for Veena World's thoughtfully designed Orlando honeymoon packages. There are so many nature reserves, wetlands, springs and creeks that make vacation packages to Orlando such a fun-filled one. On Orlando tours, you can hike or go on a bike ride along the spectacular trails in the many nature reserves, get hypnotized by the staggering variety of birds and wildlife in the Lake Apopka North Shore area, go kayaking or canoeing at Shingle Creek, enjoy scuba diving, snorkeling, swimming and fishing at Wekiwa Springs State Park or get mesmerized by the breathtaking views aboard an airboat as you glide over the tranquil wetlands, an Orlando trip package cannot get better than this.
Things to Do in Orlando
The beauty of an Orlando holiday package is that you can choose the way to experience it. Whether you want an adventurous or a sublime one, Veena World considers all your preferences before customizing an Orlando travel package for you.
Here are some of our recommendations for a fulfilling Orlando sightseeing tour.
Theme Parks/Amusement Parks:

Visitors on an Orlando tour package will find it very difficult to fight off the magnetism of Orlando's world-famous theme parks. Bring out the kid in you and get ready for the most thrilling adventure of your life. Usually, the first stop on any Orlando tour package from India is the Walt Disney World. It is a park made on epic proportions. When you are on one of your Orlando package holidays, you will see that this theme park is sprawled over an unbelievable 40 square mile area, it has thousands of rides, recreational activities, restaurants, golf courses, parks, live shows and the most popular meet-and-greet opportunities with the insanely popular Disney Characters. Do not let the huge distances between the many amusements scare you as Disney world has its monorail for the convenience of the visitors. Not just the kids but the adults too have a gala time here. Not to be missed on your Orlando sightseeing are the theme parks of Magic Kingdom, Epcot, Hollywood Studios and the Animal Kingdom. If you still haven't had your fill of thrilling rides, head straight to Universal Orlando Resort next on your Orlando tour package. Being smaller in size, it is much easier to navigate and is quite pedestrian-friendly. Lots and lots of exciting rides, activities and entertaining shows, you are never short of some gripping action. Next on our Orlando sightseeing tour, it's time for a rendezvous with some super cute sea creatures. The most popular attraction here is the live shows featuring dolphins, sea lions and killer whales. When you book Orlando tours packages, make sure you do not miss the two of the most popular rollercoasters in Florida that are here - the Kraken and the Manta. But mind you, these are not for the faint-hearted.

Daytona Beach:

This iconic beach, about a 90 minutes' drive from Orlando International Airport, is a great inclusion in tour package to Orlando. What better way to steal some respite from all those action-packed rides than to soak up the sun on the beach. There are plenty of water sports such as fishing, boating, paddle-boarding, kayaking, and surfing for you to have great fun on a tour to Orlando. But if you would rather relax, indulge yourself with some tender loving care by going for a spa session at the many spa centres here.

Nature Reserves:

Not all tourists have a penchant for scary rides. Scores of people throng here on Orlando package trips to bask in the glory of nature's beauty. The gorgeous nature reserves serve as the perfect balance for the action in the theme parks. Orlando's moderate climate becomes the perfect habitat for over 360 different species of migratory birds. With Orlando trip packages, visit the Lake Apopka North Shore area which is a heaven for birth watchers, wildlife enthusiasts, and photographers. Shingle Creek, known as the Headwaters of the Florida Everglades, offers tranquil canoeing and kayaking opportunities. If you are a newbie, a guided tour can provide an enchanting excursion. Areas such as Wekiwa Springs State Park and West Orange Trail are excellent places to become one with nature. Not to be missed is an airboat ride experience to discover majestic views of the wetlands, perfect for an Orlando vacation package.

Mennello Museum of American Art:

Don't go by the size of the museum, the Mennello Museum of American Art has some fine collections of contemporary American art which makes it quite alluring to be included in an Orlando travel package. Situated lakeside, this museum displays the work of artist Earl Cunningham. Cunningham is a celebrated artist whose work reflects American folk, pop culture, bright colours, and bold strokes. When you visit Orlando with well-planned Orlando travel packages, you would be able to have a glimpse of his work.

Orlando Science Centre:

Who says a vacation cannot be educational? Orlando vacation packages can let you explore the Orlando Science Centre, which is quite popular among children for its exhibits of dinosaurs, the human body, and the solar system. The language and showcasing are kept simple for the benefit of the kids. There are many temporary and permanent exhibits around the year and make for an educative Orlando package trip.
Best Time to Visit Orlando
The months of March to May are the best times to plan an Orlando package from India. The temperatures are pleasant and there are least chances of rainfall and you can enjoy your honeymoon package in Orlando with your loved one.