Aizawl Tour Packages
The serenity of Aizawl is beyond compare as it whispers to the soul of the traveller, offering them the perfect respite from a life that is mundane.
From expansive and dense forests to mesmerizing and enchanting hills, Aizawl is a city showcasing a perfect mélange of cultural diversity and varied religions. Situated in the North-Eastern region of India; Aizawl, the capital of Mizoram, is a part of the "Seven Sisters" of the country. There are a lot of travellers who take a trip to this city to enjoy their time amongst the locals every year. With diversity in geographical features, the city turns out to be a hotspot for nature lovers as well as adventure enthusiasts. An Aizawl sightseeing vacation is a cost-effectively priced favourite for a lot of people.
Aizawl is a good place for people to trek, do some mountain biking, and enjoy other adventure sports. There are various spots where you can relax because you can find a lot of serenity in the city. Go through the available Aizawl tours online to get a better insight into their fascinating attire, authentic food, local music, and much more. We at Veena World provide various options and offer Aizawl tourism packages online at the best prices. So, get on with your travel plans and get ready to enjoy this beautiful destination in its full glory.
Aizawl Travel Packages
| Aizawl Packages | Day/Night | Price |
| --- | --- | --- |
| North East Seven Sisters | 21 Days | ₹1,50,000 |
1 Aizawl Holiday Packages
Showing 1-1 packages from 1 packages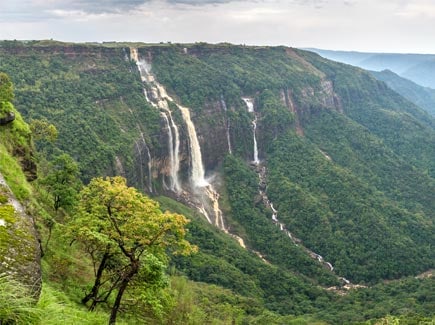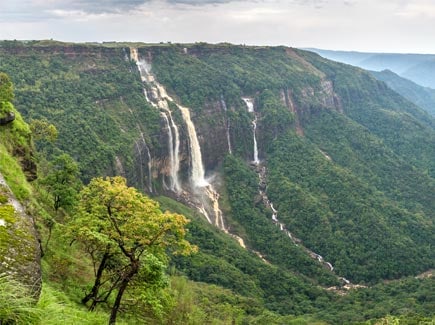 SUPER DEAL PRICE
(18 Nov 2023)

Last 1 Seat

Starts from

per person on twin sharing
Veena World tour reviews
What are you waiting for? Chalo Bag Bharo Nikal Pado!
North East Seven Sisters

"It is our maiden tour with Veena World. It gave us immense pleasure & satisfaction.The tour managers...

Read More

Madhuri

Travelled in Feb, 2023

North East Seven Sisters

"NEES-North East Seven Sister tour from 18Feb-2023. : If we like to give our feedback in one word the...

Read More

Madhuri

Travelled in Feb, 2023

North East Seven Sisters

"Enjoyed the tour. Sandip worked hard to make it successful Our driver Deepak was outstanding, bes...

Read More

Natvarlal

Travelled in Nov, 2022

North East Seven Sisters

"Thank you Veena World for arranging this memorable tour. Lodges, food, and service was fully satisfa...

Read More

Ajit

Travelled in Nov, 2022

North East Seven Sisters

"Our Seven Sisters Tour was on our bucket list for long time , which we were able to accomplish, Tha...

Read More

Manisha

Travelled in Nov, 2022
About the Destination
Inhabited by various tribes, with a unique diversity in religion, serene beautiful places, and unexplored trails; if you are looking for all of these at one place, then Aizawl is what you are looking for. The capital of Mizoram is one of the few places that showcase diversity in landscapes ranging from small hillocks to steep ridges and majestic peaks. For a long time, the Mizos have been living in an agricultural society, due to which most of the cultural practises followed by them revolve around agriculture. None the less, with a plethora of exotic spots spread over in the city, you are going to have a great time here when you book an Aizawl tour with Veena World.
Experience Aizawl
If you love going to the mountains for the sheer beauty they have in store, then Aizawl is going to be a great destination for you. With almost 21 major peaks, mesmerizing hillocks, beautiful valleys, lakes, and rivers included in an Aizawl sightseeing tour, your vacation is going to be quite memorable.
It is not just the panoramic beauty of the hills and valleys that makes Aizawl a complete package. Places such as the Mizoram State Museum and the Mizoram Science Centre add on to the popularity of the place amongst those who travel to Aizawl. The State Museum has a good collection of weapons that were used by the tribes, with wildlife specimens, and a lot of artefacts that depict the history of the place.
Things to Do in Aizawl
Aizawl Tourism has actively promoted several places, such as Solomon's Temple, Presbyterian Church, Pi Sangpuii Tomb, and many more. All these places have a long history, making them quite worthy of your time.
Here are a few things to do and some of the best places to visit on your Aizawl trip:
• Durtlang Hills:
Durtlang Hills constitute one of the best spots in the city. With some panoramic views from the summit, it also offers a thrilling trekking expedition for travellers. Along the way, you would find a lot of fascinating sights. So, do not forget to keep your camera charged. But if you don't want to walk up to the top, just take a car or bus from the Aizawl bus station to the top. This is no less thrilling as you still can enjoy the scenic views, together with cost-effective travel in Aizawl.
• Tam Dil:
This is a reservoir in Mizoram, located close to Aizawl, Tam Dil is another serene as well as a beautiful place to be at while visiting the city. Tam Dil is about 6 km away from Saitul and approximately 64 km from Aizawl. This place serves as an offbeat destination loaded with picturesque spots. Aizawl Tourism has kept this place alive and in recent times, the place has started getting frequent visitors, even during the off-season.
• Bara Bazaar:
Visiting a new place always calls for getting in touch with locals to know more about them and their culture. If you are searching for such a place, then Bara Bazaar is what you are looking for. Bara Bazaar is a huge flea market in the hill station. It is the main shopping area for the locals as well as the tourists who travel to Aizawl. The market is located on the other side of the ridge. One can find various stalls selling varied commodities and garments here. If you want to take back some of the traditional garments home, this place is where you need to head.
• Mizoram State Museum:
The Mizoram State Museum is located at the centre of Aizawl and houses a huge collection of cultural heritage items. The museum was established in the year 1977 and now has a collection of 2500 items for the visitors who travel to Aizawl for a cost-effective trip. Each item within the premises of the museum showcases the rich past of the state. Some of them are evidence of the ethnic background of the state.
• Falkawn Village:
Falkawn Village is situated about 19 km from Aibawk and 14 km from Aizawl, in the Aibawk Block of Mizoram. If you want to know about the Mizo style of living and culture, this place will give you the exact picture. Apart from being beautiful, the village depicts the culture of the place. They have a completely different way of doing things and unique concepts for living life. Your Aizawl tour will not be complete without a visit to the village.
• Shopping:
The best place for shopping on your Aizawl tour is Bara Bazaar. From bright and colourful traditional clothes to handmade products, one can get almost everything right here. The Bazaar which is located on the other side of the ridge is also known for the handmade wicker baskets. There is a Zion street inside the market which is famous for garments and music cassettes. So, try and take something back home that would keep your vacation memorable forever.
• Sightseeing at Paikhai:
Paikhai is an exotic place situated 16 km from Aizawl. The place is well known due to the waterfall that enhances its beauty manifolds. The place is a quiet spot, but with the time, it has attracted a lot of people and now even the locals love visiting the spot during the weekends. People either bring cooked food from their homes or bring raw food and cook it on the banks of the river. The spot is also famous as a picnic spot and a good spot for some overnight camping with a bonfire. The travellers can travel to Paikhai near Aizawl either by car or bus.
Best Time to Visit Aizawl
The preferred time to visit Aizawl is during winters, as the climate at this time is cold, which is quite enjoyable. A lot of food lovers also visit during this time to try out the various fares they get during winters. So, you can plan your Aizawl tour online between October and February.
• March-May (summers):
The summers in Aizawl see temperatures rising up to 25 degree Celsius. It becomes quite warm and sticky during this season. But, if you come here during this season, you will get a chance to enjoy the beauty of hills at its best because this is the season when the flowers bloom.
• June- September (Monsoon):
Aizawl sees lesser crowds during the monsoons because the sky is mostly covered with clouds that shroud the mountains and the travellers are not able to enjoy the beauty of the place. You can, however, get great cost-effectively priced packages for Aizawl Tourism online during this time.
• October- February (winters):
The winters start from late-October as the first half of the month is autumn. The temperature remains between 11 degrees to 23 degrees.