China Tour Packages
China is like a well-guarded oriental secret. Come fall in love with a country that is ancient, modern and exotic.
China is a land of many mysteries and secrets and this has given rise to many myths as well. We all know China but how well do we really know it? A trip to this giant oriental land reveals many layers, all you have to do is peel them off lovingly. A China tour comes as a revelation and visitors get amazed at many attractions that this country has to offer. And what better way to explore China than to get to its heart through a well-thought-of China package. At Veena World, you can easily find well-designed china tour packages online, compare their prices, and then pick the best one as per your preferences and budget.
From sacred temples to imperial palaces, from architectural marvels to stunning traditional buildings, from majestic mountains to gushing waterfalls, there's so much to do and see on a China tour. If you are confused about what to include among the many attractions, Veena World comes to your rescue. With our curated China travel packages and customizable China tours, all you have to do is make up your mind. Check out the many China tour packages prices online, select and book conveniently the China tour package of your choice, and we shall take care of the rest.
China Travel Packages
| China Packages | Day/Night | Price |
| --- | --- | --- |
| Hong Kong Macao Shenzhen | 7 Days | ₹1,60,000 |
Showing 1-1 packages from 1 packages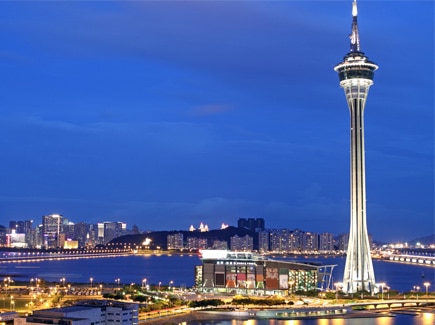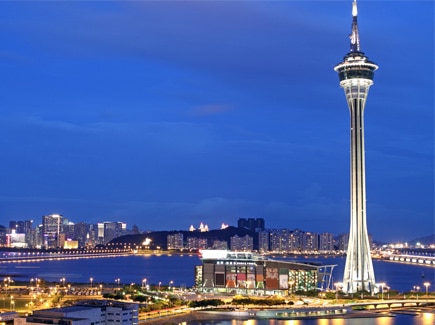 SUPER DEAL PRICE
Starts from
per person on twin sharing
Veena World tour reviews
What are you waiting for? Chalo Bag Bharo Nikal Pado!
Hong Kong Macao Singapore

""Highly thankful to Ajay for taking great care of the group throughout the trip. Enjoyed visiting th...

Read More

Seema

Travelled in May, 2019

Japan China

""Me and my husband Mr Shreesh A Khadilkar were a part of this tour of Veena World our tour coordinat...

Read More

Shubhadarshini

Travelled in Mar, 2019

Hong Kong Macao Shenzhen

""Just wanted to take the opportunity to thank you for arranging a wonderful Hong Kong, Macao and She...

Read More

Prasad

Travelled in Mar, 2019

Japan China

"" Just returned from the China Japan Tour This was one of the most captivating and enchanting tours ...

Read More

Namrata

Travelled in Mar, 2019

Japan China

"" We enjoyed every moment of the Tour conducted by you to China - Japan from 23rd March to 3rd April...

Read More

Rajendra

Travelled in Mar, 2019
Get to know more about China before booking your tour packages
China, the most populous country in the world and one of the largest by area, has made a smooth transition from being a traditional society to being a global superpower to reckon with. Officially known as the People's Republic of China, China is an East Asian country and Beijing is the capital city. Beijing has evolved from being just a capital city to one of the most powerful cities in the world. China is no stranger to fame and glory as the Chinese civilization is among the world's first civilizations. Even in ancient times, the Chinese had advanced political and diplomatic systems and since then has been a very important centre for science, arts, technology, and innovation. All these are quite evident from the super cities of China and can be explored on your China package.
Such is the length and depth of China's legacy that archaeologists believe that the early human ancestors-hominids inhabited the region between 2.24 million and 250,000 years ago. The Chinese writing system developed around 7th-millennium BCE. China, through the centuries, has been ruled by many dynasties, the earliest one being the Xia dynasty. These imperial dynasties were patrons of the arts, science, and culture and under them, the Chinese heritage flourished. The dynastic rule was overthrown when The People's Republic of China came into being on 21 September 1949. Apart from being the manufacturing hub of the world, agriculture is one of the main occupations of the Chinese and it has been the largest producer of rice, wheat, tomatoes, brinjal, grapes, watermelon, and spinach in the world. All these different facets make a China trip package very lucrative for tourists. In order to have one of the best China tours, you can check out our thoughtfully designed China holiday packages.
Experience China
Owing to the monstrosity of the country, the geography of China is as diverse as it gets. The Gobi and the Taklamakan deserts in the north to the subtropical forests to the south, majestic mountain ranges to the mighty rivers, China tour packages and China trip packages are the best way to get to know this country up, close and personal. What adds to the many attractions of the country is that China is one of the mega-diverse countries of the world which means there's a humongous variety of flora and fauna which can be enjoyed both through individual China holiday packages as well as China group tours.
Visitors to China are usually left speechless at the magnificence of its imperial buildings, the seamlessness between the ancient and the modern, the huge spectra of Chinese cuisine and how the Chinese people have stayed true to their roots even in the face of a burgeoning economy. The millennia-old Chinese culture with its sacred rituals and secretive ceremonies has succeeded in captivating tourists from all over the world. China reveals a different facet to different people and that is the basic determiner of the kind of China holiday package you want. Whether it is the history lovers, adventure seekers, mystery hunters or nature enthusiasts, China never disappoints. Veena World's online China tour packages and China group tours aim to design an attractively priced China trip package for you to have a memorable vacation. Be sure to compare the many China travel package prices online.
Things to do in China
There's so much to do in your China travel package that you will be the best judge to determine what kind of tourist attractions interest you. And according to your price/cost criteria, Veena World will customize a China package for you.


We have compiled a list of places of interest to make your tour planning easier and smoother. So get ready for an oriental adventure.
• The Great Wall of China:
This man-made great wall, built over many centuries and by different dynasties is perhaps the most famous destination in a China holiday package. This wonder of the world is a staggering 6000 km in length. The beauty of this wall doesn't lie in the sheer length of the wall, but the architectural complexity and the perseverance of the Chinese people. And it is the only monument that is visible from outer space. All the more reason to visit the Great Wall of China. China holiday packages are incomplete without this place.
• Terracotta Army:
A giant 8000-strong army, frozen in time, is bound to leave you speechless. It is as if witnessing a parade of immovable statues. The Terracotta Army is a tribute to the armies of Qin Shi Huang, the first Emperor of China. It is believed to be done as a part of funeral rites when the emperor was laid to rest. This fascinating site is located in the Shaanxi province of China. These terracotta soldiers remained hidden for 2000 years when they were discovered by chance by Chinese farmers. When searching for China tour packages, make sure they have included this place.
• The Forbidden City and The Imperial Palace:
The Forbidden City is perhaps Beijing's best kept secret and a must-see inclusion in your China tour package. This huge complex was built over many centuries and by many ruling dynasties. Such was the aura and guardedness of this place that only royal dignitaries, royal families, and their courtesans were allowed inside. The palace complex served as a private residence to as many as 24 emperors. The five white marble Golden River Bridges, the Hall of Supreme Harmony, the Hall of Preserving Harmony and the Palace Museum are the must-see attractions of this complex. China holiday packages are incomplete without this place.
• The Bund:
Once Shanghai's most prosperous area, the Bund comes as a surprise amidst all the Chinese architecture. The area is a majestic display of colonial-style buildings and skyscrapers and has become almost synonymous with Shanghai. Just like Beijing, Shanghai is an important business destination with major global corporations having their offices here.
• Li River:
The scenic beauty of this river and its surrounding areas has been a source of celebration and inspiration for many Chinese painters and poets through the ages. Sloping hills and hillocks, quaint villages, lush bamboo plantations, and striking cliffs make it a relaxing and rejuvenating experience. A cruise on the Li River is an ideal way to soak up the sights and enjoy the abundance of natural beauty. And for nothing has the Li River been named as one of the 'World's Top Ten Watery Wonders' by the National Geographic Magazine. The Li River cruise is perfect for China group tours.


Best Time to Visit China
Although China has many climatic zones, generally, the ideal time to visit this gorgeous country is from March to May and from September to early November when the temperatures are pleasant and make for a great China travel package.