Kohima Tour Packages
Plan an Exotic Vacation with a Tour to Kohima
Kohima is the capital city of the northeastern state of Nagaland. A hilly area, Kohima is also the second largest city in the state. There are, of course, numerous options and spots for sightseeing in Kohima that offer a great respite from the usual tourist destinations. The picturesque town of Kohima is home to the brave, daring, yet simple Naga tribes. Resting in the lap of the eastern frontiers of the mountain ranges of the Himalayas, Kohima is best defined by its unhurried pace of life taking its course among the calm and serene environs.
Also, the well-known destination that hosts the Hornbill Festival, a tour to Kohima may be just what you need. A tour through Kohima takes you through a typical Naga town, which clearly depicts the exotic tribal culture of the north-eastern part of the country. Here, you can also enjoy panoramic views of neighbouring hills and cities while exploring the places to visit in Kohima on your vacation. With an average elevation of 1261 metres (4137 feet), located in the foothills of the Japfu range, a Kohima tour offers you the perfect chance to unwind and relax amidst the tranquil beauty of nature.
Kohima Travel Packages
| Kohima Packages | Day/Night | Price |
| --- | --- | --- |
| North East Seven Sisters | 21 Days | ₹1,50,000 |
1 Kohima Holiday Packages
Showing 1-1 packages from 1 packages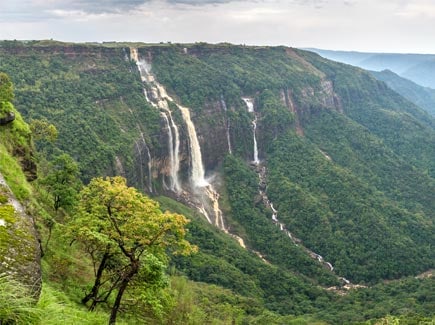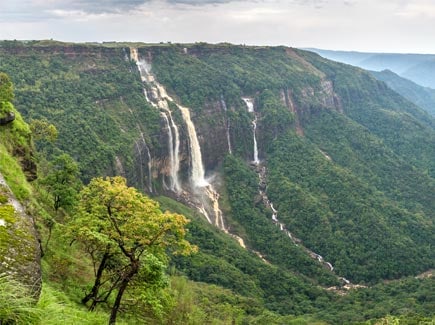 SUPER DEAL PRICE
(18 Nov 2023)

Last 3 Seats

Starts from

per person on twin sharing
Veena World tour reviews
What are you waiting for? Chalo Bag Bharo Nikal Pado!
North East Seven Sisters

"It is our maiden tour with Veena World. It gave us immense pleasure & satisfaction.The tour managers...

Read More

Madhuri

Travelled in Feb, 2023

North East Seven Sisters

"NEES-North East Seven Sister tour from 18Feb-2023. : If we like to give our feedback in one word the...

Read More

Madhuri

Travelled in Feb, 2023

North East Seven Sisters

"Enjoyed the tour. Sandip worked hard to make it successful Our driver Deepak was outstanding, bes...

Read More

Natvarlal

Travelled in Nov, 2022

North East Seven Sisters

"Thank you Veena World for arranging this memorable tour. Lodges, food, and service was fully satisfa...

Read More

Ajit

Travelled in Nov, 2022

North East Seven Sisters

"Our Seven Sisters Tour was on our bucket list for long time , which we were able to accomplish, Tha...

Read More

Manisha

Travelled in Nov, 2022
Get to know more about Kohima before booking your tour packages
For a great vacation in Kohima, you can very easily search for Kohima tour packages online. However, the more you know about the place before you visit, the better will be the experience you can have on your sightseeing vacation to Kohima. As the city lays scattered across the forested hilltops and ridges, one may think that Nagaland's capital may not have as much to offer in terms of travel or sightseeing. Kohima however, on closer acquaintance, will show you that it is a relatively prosperous place that is full of a warm and helpful population. With the right vacation and Kohima tour plan, visitors will be able to enjoy a lot of peace away from the crowds and the noise of other cities. Almost all the people in Kohima have a basic knowledge of English, given that it is the language of instruction in most schools there. The week of Christmas is a particularly good time for Kohima tourism; and while most shops are closed on Sundays, it's a very tranquil day to wander about the town.
The capital city of Nagaland, Kohima is a great place for a memorable and peaceful vacation. You can get several Kohima tour packages at different costs online for any time in the year at Veena World, but the best time to visit would be between October and May. These months are perfect for tourism in Kohima. The summer months last from March to June and can be quite dry, though occasional rainfall is quite common. From July to September, the place sees a lot of rainfall, but it does look extremely pretty with lush surroundings to delight the eyes. Then there is the time from October to February, which marks the winter season. Snowfall is quite rare.
Experience
You can have a look at various Kohima tour packages based in the cost or based on the duration covered in the city. Here is some more information about things to know about Kohima tourism. Travelling to Kohima for your vacation does not have to be a major issue as there are several ways to get to the city. The nearest airport to Kohima is at Dimapur which is connected to Kolkata and Delhi via Boeing services by Indian Airlines that are scheduled for every alternate day and is also connected to other airports like Guwahati and Imphal by air. Dimapur is also the closest railway station to Kohima. From Dimapur, there are several buses run by the Nagaland State Transport that cover the 4-hour distance to Kohima. On the other hand, people travelling from Guwahati can opt for a number of luxury private buses as well. The markets and shops in Kohima mostly remain closed on Sundays, offering the entire town a tranquil blanket of serenity, making for a great day to explore the region. There are plenty of places to visit in Kohima for sightseeing that you can look for in the various Kohima tour packages online. The price of packages will, of course, vary a lot depending on numerous factors. One of the most popular festivals in the area, the Hornbill Festival, is also hosted at Kohima.
Hornbill Festival
The Hornbill Festival was first initiated in the beginning as the Winter Carnival of 2000 by the BASN (Beauty and Aesthetics Society of Nagaland). Later, it was taken over by the Government of Nagaland, and launched in December of 2000 as the 'Hornbill Festival'. This festival is celebrated to encourage intertribal interactions and also to promote Nagaland's cultural heritage. The Hornbill Festival showcases numerous cultural displays every year and is held from the 1st to the 10th of December. It is held at the Kisama Heritage Village which is located at a distance of about 12 km from Kohima. All the tribes of Nagaland participate in this festival with an aim to revive and protect the culture of Nagaland while proudly displaying its traditions.
Things to do
When it comes to the places to see in Kohima for sightseeing, visitors have several options. The price of Kohima tour packages generally includes trips to the main tourist spots in the city. Some of the more well-known spots for tourism in Kohima are as follows:
Kohima War Cemetery
Kohima is home to an immaculately maintained war cemetery that houses the graves of more than 1400 Indian, British, and Allied soldiers who were killed in or near Kohima in the year 1944 as they fought to resist a Japanese invasion of India. This invasion came from the direction of Burma and is considered to be one of the fiercest battles of the Second World War. These used to be the terraced lawns of a bungalow owned by the British Deputy Commissioner, which is now a cemetery. It is said that the most savage of fights took place across the tennis court which is located near the top, where you can see the white marker lines to this day. At the top of the cemetery, you can see a memorial that is dedicated to the more than 900 Sikh and Hindu soldiers who were cremated and not buried after the battle. In the campaign, it is said that this failure of the Japanese where they failed to take Kohima was the turning point. Just above Imphal Road, about 550 m up from the gate of the cemetery, a disabled tank from the battle remains in situ, with a sign that describes its story.
Central Market
Just outside the Kohima Local Ground stadium, off Razhü Junction, is a small but fascinating local market that serves many of the exotic foods of the Naga tribes. This includes a number of delicacies, like mefi (wriggling hornet grubs), snails, silkworms, frogs, snails, crabs in small bamboo baskets, and dried fish, as well as a number of exotic condiments such as dried and fermented bamboo shoots and the fiery Raja chillies.
Naga Heritage Village
Located at a distance of about 12 km from Kohima, the Naga Heritage Village lies along Imphal Road. The village has a representative selection of morungs (dormitories for young people) and traditional Naga houses. It is also the site of the Hornbill Festival.
WWII Museum
The World War II Museum is located in the Kisama Heritage Village which is at a distance of about 10 km from Kohima. This is a well-kept museum that exhibits several war memorabilia from the battles of WWII that were fought in and around Kohima. Forming a major part of Kohima tourism, the museum displays a diverse range of table-top models of battlefields, weaponry, uniforms, and photographs.
State Museum
This is a government museum located about 2 km north of Kohima's centre. The museum has two floors with galleries that feature different tribal costumes, musical instruments, weapons, jewellery, and sports. The museum offers visitors a great place where they can get acquainted with the different cultures, customs, and crafts of diverse Naga tribes.