Shenzhen Tour Packages
Waltz into a world of art and history when you step into Shenzhen and give way to countless experiences in China
Shenzhen is a city that connects Hong Kong to the mainland of China. Being one of the most renowned cities of southeast China, Shenzhen is visited by tourists for the numerous entertainment avenues, huge malls, fun-inducing amusement parks, and the artsy vibe that it exudes. From revelling in the creative spaces to listening to different tales of history through its iconic structures, Shenzhen offers the perfect way to holiday in China. Travellers around the world go for a Shenzhen city tour to explore a destination that offers them an altogether different slice of China.
You can plan a trip to the city too! Be it walking amongst the skyscrapers or taking in the picturesque views of the countryside, Shenzhen provides you with the perfect way to blow off some steam. Even the multicultural dining options and the multiple shopping avenues here keep you busy throughout the trip and leave you wanting more. A great way to tour the city is to choose an online Shenzhen tour package at cost-effective prices from Veena World. It comes with a pre-planned Shenzhen tour itinerary that helps you plan your trip very easily. You can browse through the Shenzhen tour packages according to your cost preferences and select the one that suits your needs the most. After that, you are set and ready to go.
Shenzhen Travel Packages
| Shenzhen Packages | Day/Night | Price |
| --- | --- | --- |
| Hong Kong Macao Shenzhen | 7 Days | ₹1,60,000 |
1 Shenzhen Holiday Packages
Showing 1-1 packages from 1 packages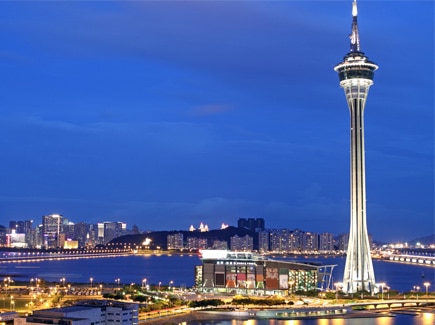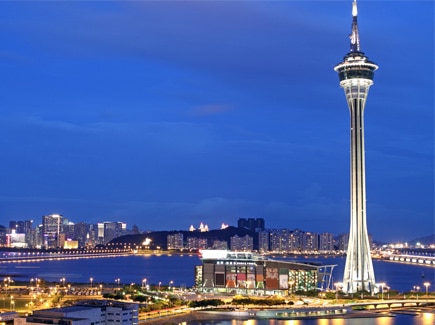 SUPER DEAL PRICE
Starts from
per person on twin sharing
Veena World tour reviews
What are you waiting for? Chalo Bag Bharo Nikal Pado!
Hong Kong Macao Shenzhen

""Just wanted to take the opportunity to thank you for arranging a wonderful Hong Kong, Macao and She...

Read More

Prasad

Travelled in Mar, 2019
Get to know more about Shenzhen before booking your tour packages
Shenzhen is a city in China that lies across the border of Hong Kong and became a Special Economic Zone way back in the year 1979. It is not only a magnet for global corporations and tech graduates but also has plenty of attractions to its credit for travellers wanting to explore the multi-faceted country of China. Shenzhen is a southern Chinese metropolis and offers a lot in terms of history, design, shopping escapades, and multi-cultural culinary experiences. It is your forward-looking city that has a happening nightlife and thriving art scene as well.
When you start your Shenzhen tour, the first thing that will come on to you is the free-spirited vibe of the city. Also, as a part of your city tour of Shenzhen, you will get to see glittering malls and skyscrapers. Another fascinating thing you will see on your Shenzhen holiday are the urban villages that offer an interesting side of Shenzhen altogether.
If you wish to plan a tour to Shenzhen, then going for a Shenzhen tour package online is recommended. When you choose such a package, planning the tour itinerary for Shenzhen becomes extremely easy. All you need to do is select an online Shenzhen tour package as per the price range you have in mind. After you do so, you are all set to explore the city without any concerns related to trip planning.
Experience Shenzhen
When you go for a Shenzhen tour package to explore the city, one of the things that you will notice in the vibrant city is the artsy culture that prevails here. You will be able to spot a multitude of skyscrapers and malls during your Shenzhen holiday as well. On further touring the city, you will see many theme parks and nature parks too. Many museums, exhibition halls, and civic centres will also pass by on your Shenzhen city tour that you can also stop to explore.
Do interact with the people here to know more about the origins and history of the iconic city. Most of the locals here practice Chinese folk religions followed by Taoism, Buddhism, Islam, and Christianity.
Things to Do in

Shenzhen
Here is the list of things that you should definitely do when you decide to go for a full-blown Shenzhen holiday: -
Window of the World:

Your Shenzhen tour itinerary should include the Window of the World. This amusement part in Shenzhen holds approximately 130 miniature replicas of sites that are famous internationally, such as the Palace of Versailles, Mount Rushmore, Sydney Opera House, and many others.

OCT - LOFT:

If you wish to hang out with your pals or take a quiet stroll in the city, then can head to the OCT-LOFT, where OCT stands for Overseas Chinese town. Do not forget to include this place in your tour itinerary of Shenzhen to explore and admire a plethora of contemporary spaces of art. The OCT-LOFT complex is the creative heart of the city and takes you on a tour of Boho coffee shops, art galleries, and a renowned bookstore. Handing you a mirror to witness the burgeoning design and art scene, the complex will keep you hooked right from the time you step in. Travellers from around the world make sure that their Shenzhen city tour includes this place as it provides a great opportunity to explore numerous creative spaces and gaze at them for hours.

OCT harbour:

The OCT harbour is a breath-taking lifestyle complex with fountains and artificial lakes in the surroundings. Your Shenzhen holiday should include a visit to the OCT harbour to extract the maximum out of your trip because you will get to explore great dining options, have oodles of shopping experiences, and discover a great nightlife scene while you are here. Even the kids love it here with an IMAX cinema and a massive Hello Kitty emporium. When you visit the place on your Shenzhen city tour, make sure you stick around after nightfall for the fireworks to spend a fulfilling time altogether at the complex.

Nanshan Mountain:

If you wish to go for a hike during your holiday then you can head straight to Nanshan Mountain. To make it all the way up to the mountain and enjoy a remarkable view, you need to take 700 steps. However, if you want to go hiking during your trip, make sure you are fit enough to go for it. Serving as a pleasurable getaway for travellers, a trip to Nanshan Mountains lets you explore the beautiful countryside of Shenzhen.

Luohu Commercial City:

The massive shopping malls in Shenzhen offer an ideal way to indulge in shopping hauls. If you are an ardent shopper, then it is recommended that you visit the Luohu Commercial City for some unapologetic shopping. So, when you choose a Shenzhen tour package online, make sure that Luohu Commercial City forms a part of your tour itinerary so that you can shop to your heart's content.

Shenzhen Museum:

If you wish to know about the area's culture, then a visit to the Shenzhen Museum will be an ideal thing to do on your trip. The museum sheds light on the events that led to the contemporary boom of Shenzhen and intrigues history buffs and travellers alike.
Best Time to Visit Shenzhen
Shenzhen has mild weather because of a sub-tropical climate and the best time to visit Shenzhen is from late October (or early November) to early February. An important thing that you must take into account while planning your trip to Shenzhen is that the city is susceptible to typhoons at times.
The fast-paced city of Shenzhen offers a lot for the wanderer in you when you set out to tour the city. From awe-inspiring creative buildings to blowing off some steam at theme parks, the city knows how to grab your attention. Moreover, the gorgeous countryside and the endless entertainment options here only make you want to extend your trip to the city. So, what are you waiting for? Pack your bags and plan an amazing holiday to Shenzhen today!