Madurai Tour Packages
Indulge yourself in the delicious street food and revel in the intricate architecture in the lanes of Madurai – the cultural capital of Tamil Nadu.
Madurai is often called the "Athens of the East" because of its rich and vast cultural history. The city is occupied with buildings of incredible architecture – especially of Meenakshi Amman Temple. You can spend days roaming the streets of Madurai, exploring the street food and the architecture. Its beauty can only be beheld when it's right in front of you. Your Madurai tour package, when planned well, can let you can make the most of your Madurai tour. The Greek scholar Megasthenes visited the Mauryan Empire as a Greek ambassador.
The recorded history of Madurai goes as far back as the 3rd century BC, where when its trading relationship with the Romans was recorded. The city has been termed antiquity because, over the centuries, it has been ruled by Cholas, Pandyas, Vijayanagar Empire, Madurai Sultanate, Carnatic kingdom, and Madurai's Nayaks, in addition to the British East India Company and British. Because of its diverse history, Madurai has various historical monuments whose beauty will take your breath away. It's a city whose beauty will sweep the ground from beneath your feet.
Madurai Travel Packages
| Madurai Packages | Day/Night | Price |
| --- | --- | --- |
| Kashmir to Kanyakumari Road Trip | 40 Days | ₹2,00,000 |
| Rameswaram Kanyakumari Kovalam | 5 Days | ₹30,000 |
| Highlights of South India | 8 Days | ₹69,000 |
3 Madurai Holiday Packages
Showing 1-3 packages from 3 packages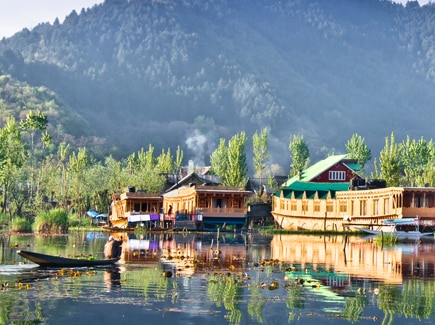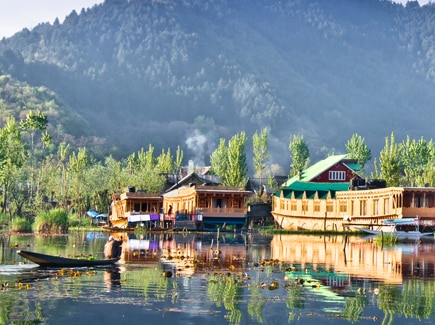 Kashmir to Kanyakumari Road Trip
SUPER DEAL PRICE
Starts from
per person on twin sharing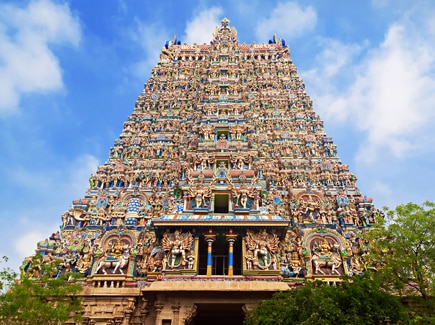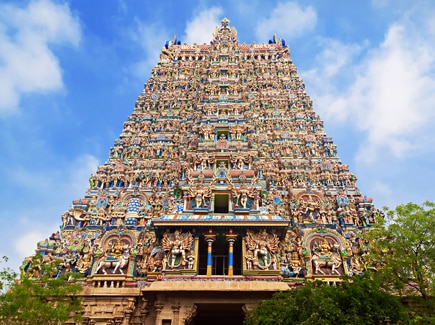 CUSTOMIZED HOLIDAYS
SHSI4
Rameswaram Kanyakumari Kovalam
Starts from
per person on twin sharing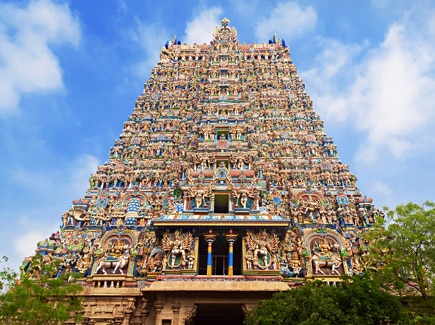 Starts from
per person on twin sharing
Our trips have touched hearts globally
what our happy travelers are saying
Cultural Tamil Nadu

"It was excellent experience to go on Tamilnadu Cultural Tour from 15th to 26th January 2023, with Ve...

Read More

Narendra

Travelled in Jan, 2023

Cultural Tamil Nadu

"so far. Vimesh is very knowledgeable, explains everything in detail. Never misses even a single poin...

Read More

Dipti

Travelled in Dec, 2022

Cultural Tamil Nadu

"One of the best tour that I've done so far. Very well managed by Vimesh and Sumit. We started as str...

Read More

Ushma

Travelled in Dec, 2022

Cultural Tamil Nadu

"Really, we all had a quality time and enjoyed every moment to the fullest extent. Hospitality , Ca...

Read More

Rajendra

Travelled in Dec, 2022

Cultural Tamil Nadu

"Feedback for TNTR 16/10/22 : Dear Veena World, I am very glad to state that our trip to Tamil Nadu ...

Read More

Shristi

Travelled in Oct, 2022
Get to know more about Madurai before booking your tour packages
Located on the banks of the Vaigai River, Madurai is the cultural capital of Tamil Nadu. It is often referred to as the "Athens of the East" by many due to its rich and vast history that goes back more than 2 millennia. The oldest mention of Madurai dates back 3rd century BC, when Megasthenes, a Greek ambassador visited the Mauryan Empire. Madurai is sometimes also referred to as Thoonga Nagaram, which means "the city which never sleeps." Madurai has seen the rise and fall of many dynasties that have ruled it. The list includes Madurai Sultanate, Cholas, Pandyas, Vijayanagar Empire, Madurai Nayaks, and the Carnatic Kingdom. And this is in addition to the British East India Company and the British Raj in the 19th and 20th century. The city gets its name from a 2nd Tamil-Brahmi inscription Matiray. It's an old Tamil word that means "walled city." Over the 2 millennia, has been referred to by many names. Koodal, Naanmadakoodal, Thirualavar, and even Madhura, are some of the names. But what the city is truly known for is its cultural history. So when you're booking a Madurai tour package for yourself or your family, there are certain places that you must visit. Although Madurai will make you feel welcomed and you will never want to leave, there are certain places that you must see in the limited time for which you are visiting the city. Here is a list of the places that should be in your Madurai sightseeing package.
Places to Visit in Madurai
Meenakshi Amman Temple is the highlight of Madurai. You cannot book a Madurai holiday package and not have Meenakshi Amman Temple in it. It's a historic temple located on the southern bank of River Vaigai. Built between 1623 and 1655, its unmatched architecture is globally renowned. The temple is named after Mata Parvati, Lord Shiva's wife, whose other name is Meenakshi. It's a one-of-a-kind temple because Mata Paravati is not the only god worshipped here, but Lord Shiva too. But, it's the point of attraction for global and local tourists is its detailed architecture and intricate pieces of art in walls and pillars. The temple complex is made in compliance with the Shilpa Shastra. It has 14 gateway towers known as Gopugrams, each enormous and overwhelming. More than a thousand people visit the temple every day. If you have time to visit Madurai even for one day, look up the Madurai one-day tour price and visit the Meenakshi Amman Temple.
Another majestic place that must be included in your Madurai trip package is the Kallazhagar temple of Alagar Koyil. It is an elegantly beautiful temple befitting the god worshipped there: Lord Vishnu. It's said to be the resting place of Vishnu, and several disciples of Lord Vishnu, local and global, visit the temple frequently. Also known by name of Azhagarkovil, it is situated on the Alagar Hills. The temple surrounded by granite walls and it has a seven-tier Rajgopuram (gateway tower). It's made in the Dravidian style of architecture. A temple tour in Kallazhagar Temple and you will see some rare sculptures from Vijayanagar Empire similar to the ones found in Jalakandeswarar Temple (Vellore), Krishnapuram Venkatachalapathy Temple (Krishnapuram), Srivilliputhur Divya Desam (Virudhunagar), and Soundararajaperumal Temple (Thadikombu). Many traditions of the Thenkalai Sect are followed here, but the priests also perform poojas on a daily basis of other Hindu festivals. In your Madurai vacation, this stays as one of the places you must visit.
Also known by the names of Melmalai, Amanarmalai, and Samanar Malai, it's a rocky stretch 10 kms from the city of Madurai. Stretched 3 kms east to west, hills and hillocks of Samanar house various Hindu and Jain temples. These temples are as old as the 2nd century BC and as modern as the 12th century AD. One of its popular monuments is Settipodavu, which is a 10th century Jain cave. It's the most visited place in Samanar Hills because of its easy accessibility, as it's not very far from the base. Here you can see the carving of Mahavira at the mouth of the cave. There are several reliefs build near the ceiling of the cave once you step inside. Another marvellous thing is the carving of Ambika Devi in the posture of Devi Durga. Other oft-visited sites at Samanar Hills is Pechchipallam, another Jain monument with reliefs of Parsvanath, Bahubali, and Tirthankaras. This place is almost always included in any travel package to Madurai because it is a hike as well as a place of worship. Here, you can enjoy a relaxing hike and marvel at the great architecture from history.
Thirumalai Nayakkar Mahal
The mahal gets its name from King Tirumalai, a king of Madurai's Nayakkar dynasty who built this palace for himself. He ruled Madurai from 1623 to 1659. The mahal boasts of an architecture that is a fusion of Rajput and Italian architecture. The complex which once formed the Thirumalai Nayakkar Mahal was 4 times as large as what it is now. At present, you can only visit the main palace where the King stayed. This must also be in your Madurai package because it's only 2 kms from the Meenakshi Amman Temple. Once, it was considered one of the wonders of South India.
Best Time to Visit Madurai
Because of the hot and dry climate of Madurai throughout the year, it is recommended to visit the city between October and March, when the peak of summer has died out. Madurai has a lot of places you will explore by walking, and the last thing you would want is a heatstroke. To best explore the city, you can book a Madurai trip package at an affordable cost. Choose a package in which the itinerary lets you explore the best of Madurai.