South America Tour Packages
The land of Amazon, hides the secrets of mankind, luring enthusiastic travellers into an enchanting mystery!
The land blessed with Amazonian rainforest, breath-taking glaciers, curious ruins, colonial towns, white-sand beaches and enchanting natural beauty, is what the huge continent of South America is all about. The different countries together add in different shades to this land, making it a multi-coloured palette. Blend of all seasons and the shrine of vibrant wonders, it has always been an explorer's triggering passion.
South America has a lot to offer and at Veena World have special South America tour packages to embrace every calling of the explorer in you! Visit the best places with the liveliest attractions and feel the excitement at each location in and around this land. The mystic rainforests, the proud summits of the volcanic mountains, the sun kissed deserts and the natural wonders included in our South America tours from India, give you a complete glimpse of the nature's bounty, all together in one land! The handmade vacation packages like the South America tour packages from India are the personal favourites of many as it offers a perfect combination of the best of all cities of this continent! Make the most fascinating memories and relish our legacy to travel, explore and celebrate life in the land of wonders, South America!
South America Travel Packages
| South America Packages | Day/Night | Price |
| --- | --- | --- |
| Brazil Argentina Uruguay | 10 Days | ₹7,75,000 |
| Brazil Argentina Peru Bolivia Uruguay | 15 Days | ₹9,75,000 |
| Best of South America | 21 Days | ₹12,50,000 |
3 South America Holiday Packages
Showing 1-3 packages from 3 packages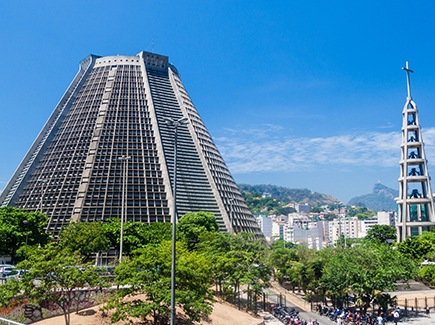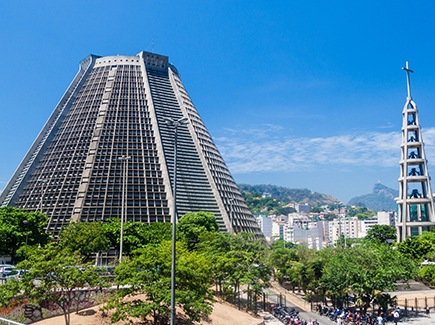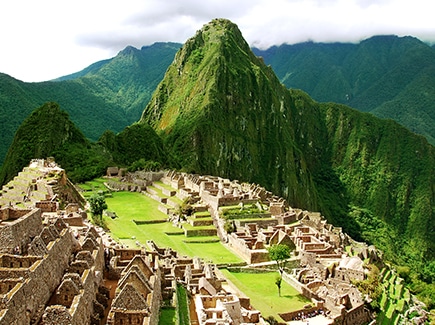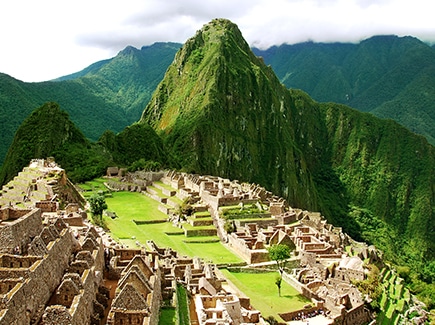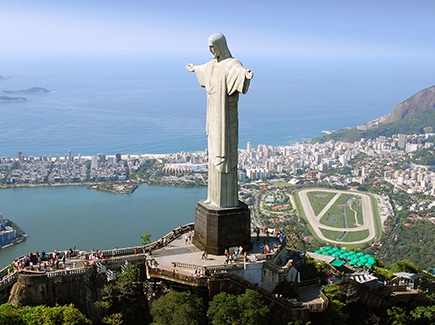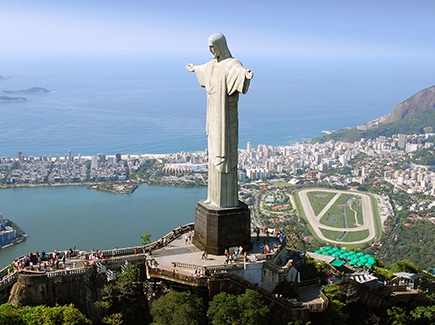 SUPER DEAL PRICE
(11 Mar 2024)

Last 5 Seats

Starts from

per person on twin sharing

from ₹68,646/month
South America Frequently Asked Questions
We help you prepare for your trip and ensure an effortless and enjoyable travel experience.
There are a few options to travel from India to South America. The most common route is to take a flight with stopovers in Europe or the Middle East. Many major airlines like Lufthansa, British Airways, Emirates, and Qatar Airways offer these connecting flights from major Indian cities to destinations in South America. The best way to reach South America from India is by booking a South America tour package with Veena World. Veena World handles all the planning and logistics so you can focus on enjoying your trip. Our experienced team takes care of visas, hotels, sightseeing and local transfers so you have a stress-free journey. With Veena World, you get the convenience of end-to-end travel services, 24/7 support and expert guidance to discover the cultural and natural wonders of South America.
Yes. Indian citizens need a valid passport to visit South America. Your passport is essential identification for international travel. However, when you book South America travel packages with Veena World, we handle your passport, visas, insurance and everything you need. Veena World takes care of all the documentation so you can focus on enjoying the beautiful journey of exploring captivating South America. Our travel experts smooth the way for an unforgettable adventure. So get ready to have your heart captured when you book a South America tour with Veena World.
When looking to travel to South America, It is highly recommended to book a tour package with Veena World. You can find various tour packages and our travel experts will help to find the perfect South America itinerary based on your interests, and budget. Veena World packages include flights, transport, top accommodations and most meals so you can fully experience Peru, Brazil, Patagonia, Ecuador, Chile, Argentina and more. Our affordable packages make exploring South America's sightseeing, iconic cities, natural wonders and captivating cultures an easy and memorable tour.
If you are one of those who love to enjoy meeting new people and exploring new destinations, group tours can be a perfect option. To match travellers' interests, we, at Veena World, offer different group tour packages. Our South America group tours packages are handcrafted to provide a hassle-free tour experience. Our team handles everything from accommodations and transport to sightseeing and activities. Join a tour to see awesome destinations and bond with fellow travellers.
Absolutely. With its towering Andes mountains, Amazon rainforests, dynamic metropolitan cities like Rio and Lima, and beaches along the Brazilian coast, South America offers some of the planet's most spectacular scenery and adventures. The cultural heritage of ancient civilizations combined with warm hospitality and vibrant local traditions make it a continent like no other. Outdoor enthusiasts can hike and spot wildlife while history buffs explore colonial towns and beachgoers relax along the coasts. The continent is diverse and full of amazing experiences for every type of traveller. A South America tour package from India is truly worth your time and will create unforgettable memories.
Yes. South America is safe to visit and many of its cities are popular tourist destinations with countless travellers visiting it every year. As with any other place, it is always best to stay informed about local regulations, follow government advisories and take standard safety measures such as safeguarding belongings and staying vigilant of one's surroundings. Veena World offers an array of South America tour packages from India, which include transportation, secure accommodations, planned itineraries and expert tour managers who are there to assist you 24/7. With Veena World by your side, you can be rest assured of a safe and memorable tour.
One of the best ways to plan a tour to South America is with Veena World's tour packages. Our group tours to South America from India include daily itineraries, flight and cab bookings, comfortable hotel accommodations and an expert tour manager who is there for you throughout the tour. With everything planned out for you, all you have to do is pack your bags and get ready for an amazing vacation.
As of now, we do not provide any customized holiday tours to South America. We have the option of group tours which involve visits with planned itineraries to multiple South American countries. However, if you want to visit a specific country in the South American region, you can get in touch with our tour managers who will provide you with the various options available and guide you in planning a memorable tour.
Boasting an array of captivating destinations, sightseeing in South America is a rewarding experience. Machu Picchu is an iconic archaeological attraction in the Andes, offering breathtaking views. Brazil's Rio de Janeiro is famous for its Christ the Redeemer statue and the famous Rio de Janeiro Carnival. Argentina's Patagonia region showcases stunning glaciers and landscapes. The Galapagos Islands in Ecuador are a haven for unique wildlife, and Columbia's Cartegena boasts historic charm and beautiful beaches. With Veena World's well-curated tour packages to South America, you can explore all the locations nestled in this region in a hassle-free manner. Our meticulously planned itineraries, comfortable accommodations, and transportation will ensure a seamless and enriching travel experience.
The best time to visit South America is during the Southern Hemisphere's summer and spring months which stretch from October to April. These months offer pleasant weather and lush landscapes, providing plenty of opportunity to head out and explore the various tourist attractions. Our group tours to South America are usually planned during the most favourable seasons of spring and summer for a comfortable and enjoyable experience.
Get to know more about South America before booking your tour packages
South America has a corny reputation of bringing humans close to their true roots which are deeply entangled with Mother Earth. The bold contrasting land full of lively nature, is something that South America reflects in every nook and corner. The harmonious synchronisation is a noteworthy factor that lures travellers from across the globe and is something that stands out in every available online South America tour package. The land of the forest has so much to offer every explorer. This land is determined to remind us of the roots of mankind, to welcome us with a cultural drift and offer us, a completely new perception of life! The affordably priced South America holiday packages, let you experience this land with adventurous experiences and stunning close encounters in the Amazon rainforest. Your choice stands as our priority, may it be for adventure or for leisure, for some special reason like honeymoon or just a short escape travel, for a desire to travel alone or with family and all of it is made possible with Veena World!
The mystic rainforests, the proud summits of the volcanic mountains, the sun kissed deserts and the natural wonders await you in this continent of untapped nature. Connect back to your roots, hear the sounds of the forests and let it reverberate to your soul to feel its true essence. South America is definitely a destination which will help you weave in some wonderful memories to be cherished for a lifetime! Veena World has a focus of innovating and building unrivalled tours. We bring together everything best available, for one of a kind memory and travel story that can be shared with your loved ones. Raise your spirits for one of the most memorable trips in the whole world – South America!
The Geography and Seasons
The geographical significance of South America explored with our South America tour packages from India, involves many diverse shades of regions and climates. Geologically, South America is considered as a continent, forming the southern part of the American landmass, along with Panama–Colombia border as observed by most authorities and along with Panama Canal as observed by some. The geographical aspects make this continent abundant with options, making it a peculiar choice for honeymooners; something which can be explored with our South America honeymoon packages. The seasonal pattern of the southern hemisphere is reversed with summer roughly around November to February and winter in June to August. Peru is pretty much a year-round destination because of its proximity to the equator. Explore the seasonal and geological factors of this continent along with our South America holidays available online.
The Culture
The Inca Empire, the ruins of the Inca Palace, the Plaza de Armas and the Old Town with its restored colonial buildings clubbed along with a scenic drive through the Peruvian Highlands and snow-covered peaks to Puno, provide perfect imagery of this land with our South America tours from India. The unique floating Uros Islands where complete villages are built on Totora Reed, the view of Lake Titicaca and a visit to Eco Complex by catamaran can be explored with our South America holiday packages. The cultural aspects make this continent abundant with options, making it a peculiar choice for honeymooners; something which can be explored along with our affordably priced South America honeymoon packages.
The Experience
South America travel packages include some one-of-a-kind experiences altogether. The second-largest city of Brazil, Rio De Janeiro offers Copacabana Beach, Pepino Beach, Macarana Stadium, The Sambodrome which was built for parade area during Rio Carnival, Metropolitan Cathedral and Downtown Rio. Experience the most amazing samba parade in world-famous Rio Festival with our South America tours from India. The land of Iguassu known for its legendary Iguassu Falls is an unforgettable experience. The Amazon River Cruise where you will experience the amazing sight of 'Meeting of the Waters' where river Negro meets the Soli Moi. With our South America tour packages, you might also get a chance to get a glimpse of local fishermen and some Grey & Pink river dolphins. This experience gets special with a Canoe ride. The visit to the Inca city in the foggy mountain jungle is an unforgettable experience included in our South America tours from India available online.
The Highlights
Our South America tour packages from India include the main countries of this continent namely, Brazil, Peru, Bolivia, Chile and Argentina. Most of the main highlights belong to the places spread across the continent of South America. These main places are, Rio De Janeiro, Iguassu Falls, Manaus, Lima, Cuzco, Puno, Huatajata, La Paz, Atacama, Santiago De Chile, El Calafate and Buenos Aires. Veena World's professionally crafted South America tour packages from India include a combination of all the above highlights in one tour! One of the 7 wonders of the world can be explored as you take a cable car ride to the Sugar Loaf Mountain. The visit to Corcovado, upon which stands the famous 'Christ the Redeemer' Statue and the cogwheel train which takes us to this wonderful statue are included in our interesting South America tour packages available online which let you enjoy amazing views of the city from the top. Lima the capital and largest city of Peru, lets you explore the old as well as new parts of the Lima city, the Palace of the Archbishop, the Town Hall, the Plaza de Armas, the Plaza San Martin and the Cathedral. The beautiful city of Cuzco known for its well-preserved colonial architectural marvels is a must-visit along with our affordably priced South America travel packages. The new wonder of the world, Machu Picchu Ruins has a special place on the top of the highlight lists. Machu Picchu is a mystical place, a monument to divinity, where people feel that they are a creation of God. It is one of the most popular archaeological sites in the world. The Citadel of Machu Picchu in Quechua language 'Old Mountain' is known throughout the world for its amazing ruins. See the mighty currents of the Urubamba River and the huge blocks of limestone required for the construction of the city to the top of the Andes Mountains. All of these remarkable highlights are perfect choices for the honeymooners looking for South America honeymoon packages. La Paz's Old and New Town, Indian Market and chic suburbs of La Paz followed by a visit to Moon Valley (known to be a geological offence caused by Mother Nature) are one of a kind highlights along with the cable car ride from where we get amazing views of the city. The Atacama is known as one of the driest places on Earth and Cejar Lagoon (Salt Lagoon) located north of Salar de Atacama along with El Tatio Geysers are places worth-visiting. South America holidays available online include the unique, Perito Meringo Glacier - one of the world's largest active continental glaciers which have also been declared as Universal Mankind's Heritage by UNESCO. A Boat Ride at Perito Meringo Glacier offers some breath-taking and spellbinding views of the glaciers.