Shanghai Tour Packages
Located on the central coast of China, Shanghai is a global financial hub that lets you step into a mystic land to experience China at its best.
Shanghai is not only the global financial hub but also the biggest city in China. A lot of keen travellers from around the world book cost-effectively priced Shanghai vacation packages online and visit the city every year to enjoy the scrumptious food and historical monuments. Though you might not get the depth of historical sites throughout the city, if you visit the YuYuan garden, you will fall in love with Shanghai. Planning a Shanghai sightseeing tour, you should put in some research so you can find the best Shanghai trip package that suits your purpose.
You can check out Veena World for numerous Shanghai tour packages from India online at the best prices for your trip. With a fast-paced lifestyle and skyscrapers at every second step you take, a Shanghai tour takes you to a beautiful place with a lot of attractions for travellers. While you are on the Shanghai tour keep one thing in mind that this city might have a dense population and people follow a fast-paced lifestyle, but when it comes to revealing itself, Shanghai can take its time. But rest assured that the place has a lot of tourist attractions that keep every traveller engaged throughout their Shanghai sightseeing. So, if you are planning on visiting the city check out the Shanghai holiday packages online at Veena World to have the best experience during your trip.
Packages Coming Soon!
Currently, there are no package(s) found matching your holiday request.
Please try exploring our other available options by checking out trending destinations. Our dedicated Travel Experts are on hand to offer you an expert guidance and support throughout the entirety of your trip.
Reach out to us 1800 22 7979 or drop an Email at travel@veenaworld.com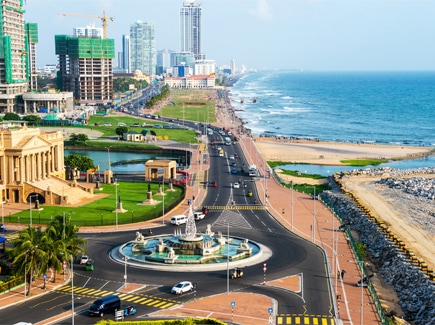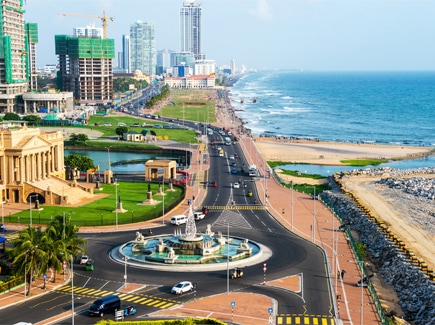 SUPER DEAL PRICE
Starts from
per person on twin sharing
Trending Indian Customized Tours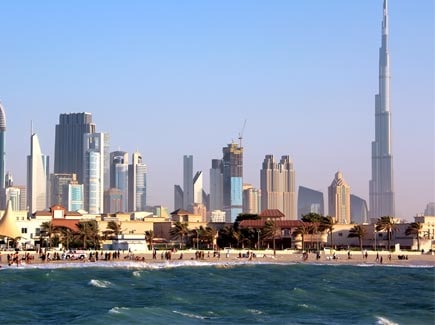 Starts from
per person on twin sharing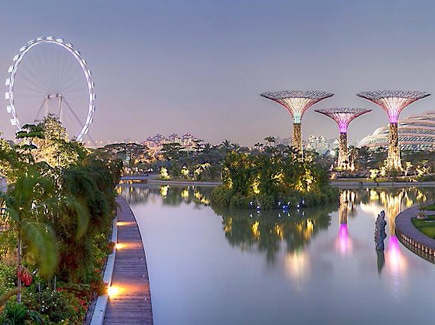 Starts from
per person on twin sharing
Veena World tour reviews
What are you waiting for? Chalo Bag Bharo Nikal Pado!
Japan China

""Me and my husband Mr Shreesh A Khadilkar were a part of this tour of Veena World our tour coordinat...

Read More

Shubhadarshini

Travelled in Mar, 2019

Japan China

"" Just returned from the China Japan Tour This was one of the most captivating and enchanting tours ...

Read More

Namrata

Travelled in Mar, 2019

Japan China

"" We enjoyed every moment of the Tour conducted by you to China - Japan from 23rd March to 3rd April...

Read More

Rajendra

Travelled in Mar, 2019
Get to know more about Shanghai before booking your tour packages
One of the busiest cities of the world, situated towards the East China Sea, is what you will get to experience with a cost-effectively priced Shanghai trip package. From fast trains, colourful lights, and museums to iconic landmarks, Shanghai travel packages online are popular for a lot of reasons. The city is filled with a lot of good things to do but some of them are not to be missed with your Shanghai tour package. One of these things is cruising along the Bund. If you are a big fan of witnessing a skyline with sky-high buildings, then this place would be heaven for you with the right Shanghai tour package. The bund is situated along the Huangpu River so the best way to explore the place would be by taking a boat or a ferry cruise. After dawn, the lights showcase a completely different scenic view for the visitors. You can customize your Shanghai trip package with Veena World and include the ferry ride in it.
Experience Shanghai
With a Shanghai holiday package, you will be able to experience a city that is on the fast track. Located on China's central coast and being the biggest city in China, you can witness colonial-era buildings, a futuristic skyline, and traditional pavilions, towers, and ponds as well.
Things to Do in Shanghai
A Shanghai tour package takes you to a city which is on the bucket list of most travellers. If you are planning on booking Shanghai tour packages from India, then here are a few of the best attractions that you must include in your Shanghai tour itinerary:
• Oriental Pearl Tower:
One of the most popular landmarks on Shanghai tour packages from India is the Oriental Pearl Tower situated on the famous Huangpu River in Pudong. This tower is 1535 feet tall and is the highest building in the city. The structure of the tower looks like a cross between the Space Needle in Seattle and the Eiffel Tower. The tower was built in the year 1990s with the world's sixth-largest radio. Oriental Pearl has 15 observatory decks and a revolving restaurant which is situated at the 867-foot level. Veena World has crafted some of the best Shanghai packages from India to cater to the needs of the people who wish to visit the best sites in Shanghai.
• Sheshan Sculpture Park:
Sheshan Sculpture Park is a wonderful example of modern art and can be included in your Shanghai travel package. The park is a recreational area including a mountain with a church on its summit. If you are travelling with your family, then head to this park for having a good time as you enjoy some peace of mind. This is a must-visit the place during your Shanghai tour as even kids find the place to be quite interesting.
• Shanghai Museum:
Another famous and iconic landmark situated near Nanjing Road in Shanghai is the Shanghai Museum. You cannot miss out on including the Museum in your Shanghai tour itinerary because the museum has a very unique architecture that you would love to witness. This is a historical gem that has a square foundation and a circular dome on top. The expansive and diverse collection of artefacts in this building attracts a lot of people throughout the year with Shanghai travel packages.
• Shanghai Maglev:
One of the most famous passenger trains in the world, which is known for its sheer speed is the Shanghai Maglev. The train reaches a speed of 270 miles per hour. You don't get to travel on a train with such speed every day, so do include a trip aboard the Shanghai Maglev in your Shanghai holiday package. The train starts operating from 6:45 a.m. each day and functions till 9:40 p.m. You get a train every 20 minutes and it will cost somewhere around 50 yuan. Shanghai honeymoon packages generally include a ride aboard this train.
• Propaganda Poster Art Centre:
As the name suggests, the Propaganda Poster Art Centre is a popular art museum in Shanghai. For history enthusiasts, this place is next to heaven and a popular inclusion for their Shanghai travel package. Tucked away in the basement of a building, this centre is a famous tourist attraction that has a collection from 20th Century China's tumultuous past. Don't miss out visiting this art centre during your Shanghai honeymoon package.
• The Bund:
A bit overcrowded by the tourists, the Bund is a mesmerizing place to spend some quality time. If you are travelling to Shanghai with your spouse, then opt for the Shanghai honeymoon package from Veena World and enjoy the romantic environment of the place. You can also enjoy the cruise trip that helps in getting a better sightseeing experience of the entire Bund.
• Tianzifang:
During the early days of Tianzifang, it served as a residential area for French Concession. But now it has been turned into an art district that amuses the tourists visiting this place. If you want something to take with yourself as a memento, then pay a visit to Tianzifang. Apart from this, you can have a great time strolling through the narrow, congested lanes of this place. Make sure Tianzifang is included in your Shanghai packages from India when you book.
Best Time to Visit to Shanghai
Shanghai has a subtropical humid climate with the winters being really cold. At times your Shanghai tour may let you find snow in the city and the temperatures may drop to 0 and sometimes below zero. Here is some information on the city's seasons to help you book your Shanghai vacation packages for the right time:
• Winters (December to February):
Winters are chilly and dry in Shanghai due to the prevailing north winds and the temperature can touch 0°C during the day. Nights during these months can be freezing as the temperature is well below 0°C. If you love the cold weather, then you can book your Shanghai travel package for this season. You can also check out the preparations for the Chinese New Year on your Shanghai trip package for the winters.
• Spring (March to May):
From early March onwards, the entire city starts turning more beautiful due to the blossoming flowers. The temperature climbs up to a comfortable number. You can get days that can be as low as 15°C, but the temperature rarely goes lower than this. Spring is the best time to book your Shanghai vacation packages and a lot of travellers choose this season due to the comfortable weather and natural beauty to tour Shanghai.
• Summers (June to September):
Summers in Shanghai prevail between June and September. The temperature rises further, and it becomes hot and humid during these months. Sometimes the temperature rises to 40°C. Rainfall is common during this time and if you book your Shanghai vacation packages for the summers, don't forget to carry an umbrella each time you go for sightseeing.
• Autumn (October to November):
It starts getting drier from October and you get to feel the chilly winds during the night. This is also a good time to book your Shanghai travel package as the temperature for people who wish to take up the sightseeing tours is comfortable.