Trichy Tour Packages
Trichy or Tiruchirapalli is a major city in Tamil Nadu and is considered the geographical centre of the state
Nestled on the banks of the Cauvery river, this city has magnificent temples, churches, a fort, and natural beauty to enthral visitors to it. This ancient city is said to have been the capital city of the Chola Dynasty in 3rd century BC. Through the ages, the reign of the city passed through many dynastic rulers, notably the Pallavas, Medieval Cholas, Pandyas, Delhi Sultanate, and the Vijayanagara Empire. In the 16th century, Trichy came to be ruled by the Nayaks of Madurai and then the Marathas. The Nayaks patronized the city, under which it prospered. Several important buildings were commissioned during their reign and Trichy was established as a major trade centre.
To visit this city, whether to explore your spiritual side or just relax amidst beautiful and serene natural surroundings, you can opt for one of the online tour packages from Trichy available at reasonable cost at Veena World. Our online Trichy local tour package is designed to suit every budget and preference. Check out the price of Veena World's Tiruchirappalli tour packages and choose the one that suits you the best. We take the worry out of planning your itinerary, and our Trichy sightseeing tours will ensure that you do not miss out on any of the Trichy tourist places.
Trichy Travel Packages
| Trichy Packages | Day/Night | Price |
| --- | --- | --- |
| Women's Special Tamil Nadu | 12 Days | ₹80,000 |
| Cultural Tamil Nadu | 12 Days | ₹83,000 |
| Seniors' Special Tamil Nadu | 12 Days | ₹83,000 |
3 Trichy Holiday Packages
Showing 1-3 packages from 3 packages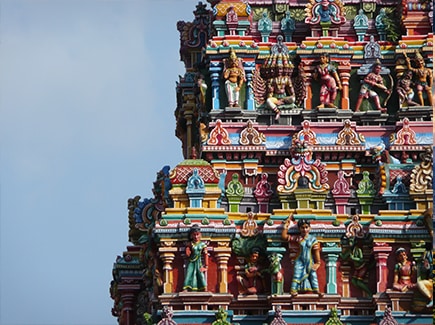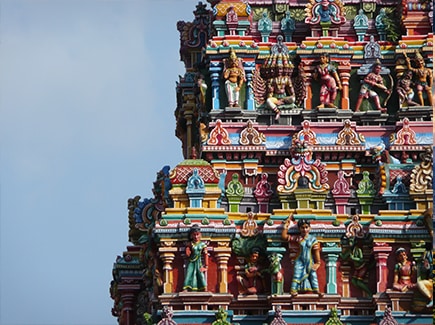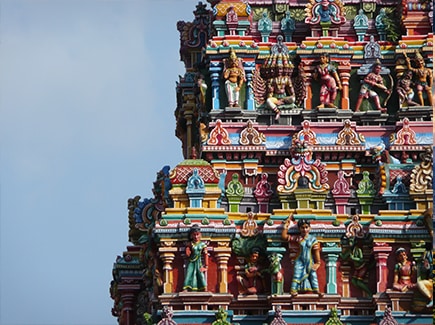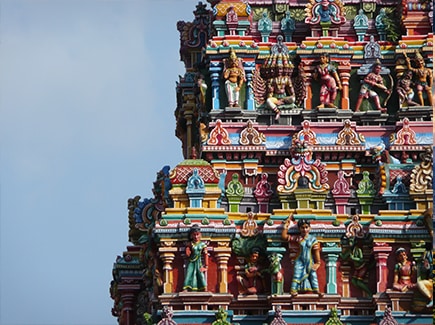 SUPER DEAL PRICE
(10 Dec 2023)

Last 4 Seats

Starts from

per person on twin sharing

from ₹4,716/month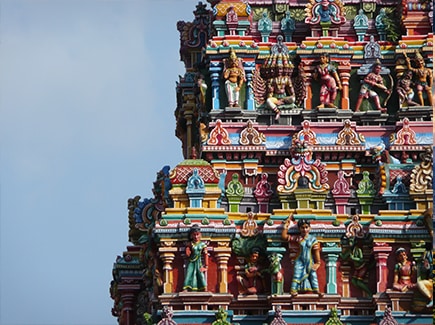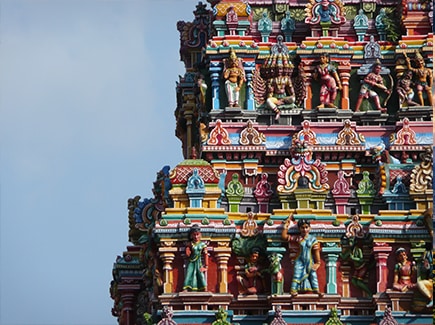 Veena World tour reviews
What are you waiting for? Chalo Bag Bharo Nikal Pado!
Get to know more about Trichy before booking your tour packages
Trichy, also known as Tiruchirappalli, is located at the centre of Tamil Nadu. It is the fourth largest city in the state. What makes it an important destination is the presence of many important temples, spectacular churches, abundant natural wonders, and proximity to many prominent places of Tamil Nadu. It is also the site of Srirangam island, which is formed by the Cauvery river.
Not only is the city of historical importance, but it is also an important educational centre with the presence of many institutions such as Indian Institute of Management (IIM), National Institute of Technology (NIT), and Tamil Nadu National Law University. Trichy is also known as the 'Energy Equipment and Fabrication Capital of India', owing to the many heavy industries here. Trichy is easily accessible by road, rail, and air. Tiruchirappalli International Airport services many direct flights from the Middle East and Southeast Asian countries.
Although Trichy might go back a long way, it is cosmopolitan in its approach. The population is predominantly Brahmanical but there's also a substantial migrant and student populace owing to the many industries and educational institutions. Pongal is the main festival here and is celebrated with great joy and fervour.
Experience Trichy
Trichy is a city that is proud of its culture, heritage, and history, which can be clearly seen by taking Tiruchirappalli tours. Unlike other ancient cities, Trichy doesn't rest on its past glory but constantly strives to keep up with the changing times. The many architectural wonders, most notably the temples, are unique in their own way. Visitors to Trichy can indulge in some quality time in the lap of nature. There are cascading waterfalls and the Cauvery river greatly enhance the appeal of Trichy. At Veena World, with our many tour packages from Trichy, you will be spoilt for choice. You will find many options online for the best Trichy sightseeing packages, the costs for which are reasonably low. You can conveniently book your Trichy tour package which includes Trichy sightseeing from here.
Things to do in Trichy
Once you have finalized a suitable Trichy local tour package online which includes Trichy sightseeing packages, get ready to enjoy this stunning destination in its entirety.
Sri Ranganathaswamy Temple:
It is possibly the largest temple complex in the country and feels like a self-sufficient city. Sri Ranganathaswamy Temple, also known as Thiruvarangam, is located at Srirangam Island in Trichy. It is dedicated to Ranganatha, an avatar of Lord Vishnu. This temple is noted for its colossal figures and statistics. The complex houses as many as 81 shrines including 49 Vishnu shrines, 21 towers, 39 pavilions, and many water tanks. It is the world's largest functioning Hindu temple. This ancient temple finds a mention in the Sangam Tamil literature (1st to 4th century AD).


Devotees enter the inner sanctum from the south as is customary and they have to make their way through seven gopurams. The first gopuram is known as Rajagopuram and was added in 1987. It reaches a height of 73 m and is one of the tallest temple towers in Asia. There are strict rules of entry. Non-Hindu visitors cannot go beyond the sixth gopuram. A majestic idol of Lord Vishnu, seen reclining on Seshanaga, is placed in the inner sanctum. A visitor to this place is often rendered speechless owing to the sheer size, architectural expertise, and beauty of the temple. Make sure you see for yourself on a Tiruchirappalli tour.
Rockfort Temple:
The first thing that strikes your mind when you set your eyes on this temple complex is its unique build quality and distinctive features. Two temples have been constructed from a massive 272 feet high rock - the Ucchi Pillayar Temple and the Thayumanaswami Temple. The rock was first cut by the Pallavas but was eventually finished by the Nayaks of Madurai.


The Ucchi Pillayar Temple is a Hindu temple dedicated to Lord Ganesha and was built in the 7th century. Legend has it that it is the place where Lord Ganesha had run away from Vibhisana after establishing the Ranganathaswamy deity in Srirangam.


The Thayumanaswami Temple: This temple is located at the base of the Rockfort and was built by the Pallava king Mahendravarman I in the 6th century AD. Thayumanavar is another name for Lord Shiva and the Thayumanaswami Temple is dedicated to the deity.
St.Joseph's Church:
Trichy is not only known for its majestic temples but also its stunning churches. During British rule, mass conversions took place to convert the people of the city from different faiths to Christianity. As a result of this, St. Joseph's Church came into existence in 1792. It was built by Shwartz. St. Joseph's College, neighbouring the church, boasts of producing luminaries such as former presidents of India, R. Venkataraman and missile-man A.P.J. Abdul Kalam. This is a popular addition in many Tiruchirappalli tours.
Kallanai Dam:
This dam which was built over 2000 years ago is a great example of how the city of Trichy preserves and protects its heritage. A highlight among tourist places in Trichy, This dam is located about 15 km away from the city centre and is built over the Cauvery river. Although the Kallanai Dam is quite old, it measures a staggering 1079 feet and is over 66 feet wide. It is the oldest functional water regulator structure in the entire country. You may have seen bigger dams but the view from this one is unmatched. Try to reach here at sunset. The sun going down on the horizon, making silhouettes on the water, is a breathtaking sight.


Best Time to Visit
Summers (March-June):
In summers, the temperature averages around 30°C - 40°C and it can get too hot for sightseeing. However, you may get tour packages from Trichy at attractive prices during this time.
Monsoons (July-October):
Although the temperatures come down a little, it can get very humid. Not many prefer to book their Trichy tour around this time.
Winters (November-February):
With temperatures hovering between 19°C – 25°C, the weather becomes quite pleasant and is perfect for a Trichy tour. Most Tiruchirappalli tour packages are organized around this time.