Couples Only Tour Packages
Go travelling again with your partner with our couples only tour packages. These tours are specially designed for middle-aged couples, letting you spend quality time with your better half at wonderful destinations.
Love Has No Age Limit!
Travelling with your partner to a beautiful destination is a vital part of your relationship. Not only do you discover new places with your sweetheart but also get to know more about each other's personalities. Getting away from the mundane routine will help both of you to rejuvenate your love for each other in the best way possible. Be it your silver jubilee or an impromptu trip, taking a vacation is something you two truly deserve! If you are unsure about choosing the right couple's only tour package, fret not. With our specially designed tour packages for middle-aged couples, spending time with your partner would be quite a wonderful experience. Strengthen your bond and enjoy the world again with your soulmate by your side! Since there are several deals on couples only tour packages, now is the time to book one that suits you the best.
Packages Coming Soon!
Currently, there are no package(s) found matching your holiday request.
Please try exploring our other available options by checking out trending destinations. Our dedicated Travel Experts are on hand to offer you an expert guidance and support throughout the entirety of your trip.
Reach out to us 1800 22 7979 or drop an Email at travel@veenaworld.com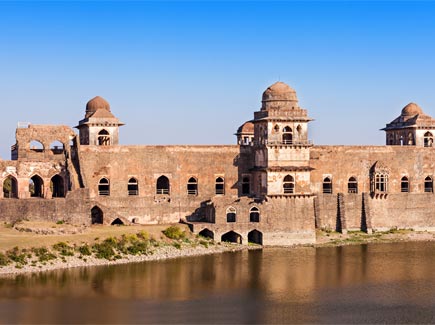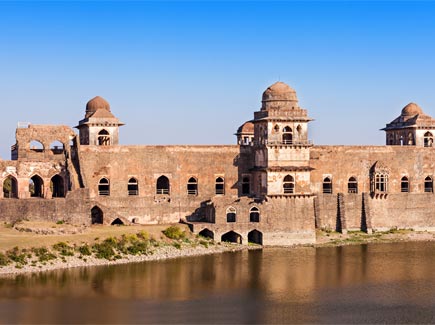 SUPER DEAL PRICE
(13 Dec 2023)

Last 2 Seats

Starts from

per person on twin sharing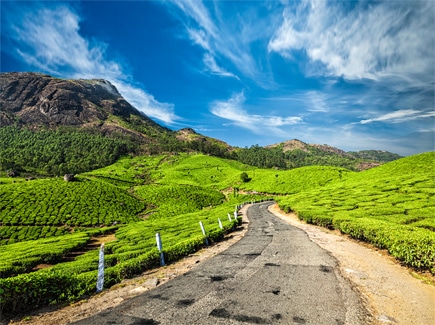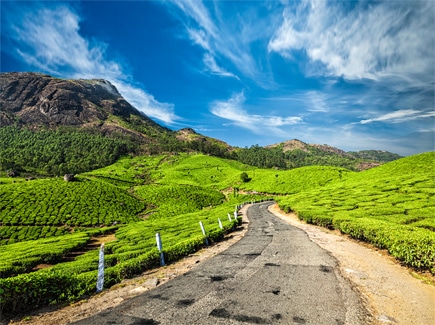 SUPER DEAL PRICE
Starts from
per person on twin sharing
Veena World tour reviews
What are you waiting for? Chalo Bag Bharo Nikal Pado!
Couples only holiday packages in domestic as well as international destinations that you should look out for are the ones where every aspect of your romantic vacation is well taken care of. Be it organising a dinner date with your partner or going for a couple's spa treatment, at Veena World, we go above and beyond to make your trip an unforgettable journey should be chosen. In fact, the itinerary prepared for your vacation is easily customisable so that your impromptu plans can be accommodated easily. For instance, your partner might feel like staying in a place for one more night or you might want to explore a city; well, it can be done!
As the world is opening up, tour packages for couples to the most romantic destinations will be available again. Hence, making the most of this opportunity is in your hands! Touring as a couple is essential to spend time alone with your sweetheart. This can be easily done while exploring a gorgeous new city or country, simply by choosing the best couples only tour package. There are a number of cost-effective domestic and world tour packages for couples that you can find on the Veena World website. Some might believe that looking at the price of couples only tour packages for travelling is not essential. But it is in reality, you should make the booking if it fits within your budget. Otherwise, you will end up in a financial crunch and won't be able to enjoy your vacation properly.
Plenty of Things to Do in Every Destination
As tourism is coming back to life, you can plan a trip to any place you and your partner feel like exploring. Keeping that in mind, we have come up with special tours for middle-aged couples through our couples only travel packages that will have a lot of places to explore:
Greece
Adorned with natural beauty and rich cultural heritage, Greece is one of the top countries for couples checking out international tour packages. You can explore the capital city, Athens, which is a modern city with amazing places to visit. Do not miss out on the Temple of Zeus, the National Gardens, the New Acropolis Museum, and Mount Lycabettus. Taking a private yacht tour for a couple can also be on your itinerary while visiting Greece with your beloved.
France
When it comes to travelling, France is perhaps the most popular international destination. The meaning of the word "romance" can be truly experienced in the capital city of Paris. From the freshly baked croissants to its magical streets, every part of this city has its own charm. Couples Only travel packages that include the most-visited parts of France like Nice, Versailles, Normandy, etc. can be chosen to have a blissful time with your paramour. Once you visit this country, there is no going back!
The Maldives
Couples who love spending time by the sea should consider visiting The Maldives, at least once in their lifetime. Situated in the Indian Ocean, this little island country is a sight for sore eyes. It is the ultimate place for relaxation in the lap of luxury. The most famous five-star properties are situated in this country offering patrons the best services. We have customizable Couples only holiday packages for the Maldives on our website. Adventure sports enthusiasts can indulge in activities like kayaking, scuba diving, jet-skiing, paragliding, and the like.
Leh and Ladakh
India's most treasured part, Leh and Ladakh, is open for travellers now! There are so many places to visit in this part of the country that you and your partner will have an enjoyable time for sure. Our recommendations would be visiting the Magnetic Hill, Tso Moriri Lake, Diskit Monastery, Zanskar Valley, and Shanti Stupa. Moreover, couples only tour packages that include Alchi, Leh Royal Palace, Hemis National Park, and Chadar Trek can also be considered. Also, make sure you try local delicacies and buy local handicrafts in order to truly appreciate the culture of this region.
Himachal Pradesh
There must be only a few people left in India who have not explored Himachal Pradesh. This is simply because the beauty of this state is celebrated not only in the country but all over the world. The Mall Road of Shimla, Rohtang Pass in Manali, Triund Trek in Dharamshala, and so many places in other towns of Himachal Pradesh are ideal married couples. Every time you visit this state, a new discovery is surely going to be waiting for you! Mouth-watering delicacies from all over the world can be found in small cafes and restaurants here as well.
Uttarakhand
Just like Himachal Pradesh, Uttarakhand is home to the majestic Himalayas. The main difference between the two lies in terrain. While Himachal Pradesh has smoother roads and valleys, Uttarakhand is known for its sharp cliffs and fairly rough terrain. The plus point of its geography is that enhances its natural surroundings. While a lot of couples find tour packages in Mussoorie and Rishikesh, there are places like Auli that can give you a unique experience in this state. Besides this, Kedarnath is another tourist and religious attraction where adventure and divinity meet in the most sublime manner.
Andaman and Nicobar Islands
Away from the hustle and bustle of mainland India lies the breathtaking islands of Andaman and Nicobar. Ideal for couples who wish to be isolated from the rest of the world, these tourist destinations are simply beyond comparison. As most parts of the Andaman and Nicobar Islands are protected, you can enjoy certain cities and towns that are open to the public. Learning water sports here can be a great way to let go of inner fear and inhibitions too.
Couples Only Tour Packages by Veena World
Veena World offers couples only tour packages that are safe and well vouched for. You can book any of their packages online or even speak to our travel advisors directly. We ensure that your trips are nothing short of memorable experiences. So, have the time of your life with your partner, that too without any hassles. You can find cost-effective deals on several tour packages as well on our website. Customise your itinerary according to personal preferences, get assistance from our team of travel experts, and have a couples vacay to remember!