Cherry Blossom Tour Packages
The surreal beauty of witnessing cherry blossoms in full bloom is one of the greatest joys a person can experience. These blooms that only last a few days can give you memories worth a lifetime!
More often than often, it is the simple pleasures of life that bring the most joy. And most often, we fail to carve out time from our busy schedules to stop and admire what's around us. And to be able to stand under a cherry blossom tree with its pregnant branches laden with pink flowers is a sight that cannot be forgotten in a hurry. The blooms bring with them a promise that no matter what happens, everything will work out at the end.
These blooms are celebrated in many parts of the world like Japan, South Africa, and France and also in the Indian state of Meghalaya. Veena World's Cherry Blossom packages are for travellers who are not only ardent nature lovers but also do not shy away from celebrating the same. Choose from the destinations that celebrate cherry blossoms and select your Cherry Blossom vacation package from Veena World.
Cherry Blossom Travel Packages
| Cherry Blossom Packages | Day/Night | Price |
| --- | --- | --- |
| Amsterdam Brussels Bruges | 6 Days | ₹1,70,000 |
1 Cherry Blossom Holiday Packages
Showing 1-1 packages from 1 packages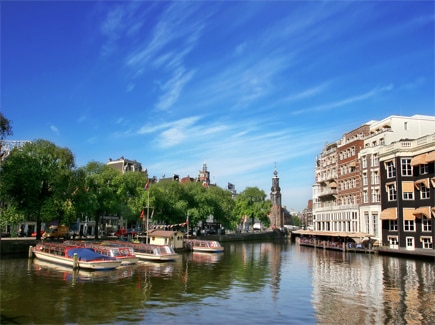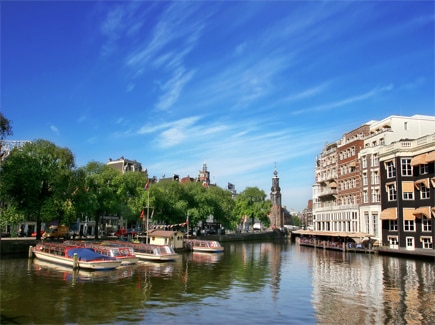 Amsterdam Brussels Bruges
SUPER DEAL PRICE
Starts from
per person on twin sharing
Our trips have touched hearts globally
what our happy travelers are saying
Best of Singapore

"Very nice superb holiday .We covered everything in sightseeing .our group was nice the tour manager ...

Read More

Sunita

Travelled in May, 2023

Best of Nepal

"Feedback of tour no NPCP260523/A with tour manager Mr Pravin More : We Mr And Mrs Archana ,Ajay jay...

Read More

Archana

Travelled in May, 2023

Best of Nepal

": NPCP260523/A Wow Pravin More was 1.Organized 2.Cool 3.Understanding 4.Always available 5.Kne...

Read More

Ajay

Travelled in May, 2023

Best of Nepal

": NPCP260523/A Tour and Tour manager Pravin More both were fantabulous.Superb energetic understandi...

Read More

Ajay

Travelled in May, 2023

Best of Nepal

": Our tour was fantabulous because Pravin More was 1.organized 2.cool 3 .made us comfortable 4. ...

Read More

Ajay

Travelled in May, 2023
About Cherry Blossom
Cherry Blossom is the generic name for the flowers of the trees belongs to the Prunus genus. These trees produce unsavoury fruits and edible cherries. The blooming season of the cherry blossoms has deep symbolism in many countries but not more than in Japan. The most important determiner of the timing of the blossoming is the geographical location. Milder the climate, earlier the flower blooms. So, if you wish to see the mesmerising sakura blooms, plan your Cherry Blossom vacation package accordingly. In countries like Japan, the cherry blossom or sakura season can extend from January up to May. Not all flowers are pink, the colours can vary from white, pale pink, and rich pink to even yellow and green.
Cultural Significance of Cherry Blossom
The cultural and social symbolism associated with the blooming of the cherry blossoms is most pronounced in Japan. And this makes Japan the best place to see the cherry blossoms. The most popular variety of cherry blossom in Japan is the Somei Yoshino, with white flowers and a hint of pink blush. People wait for the whole year for the flowers to bloom. Hanami which literally translates to 'flower viewing' is more than an event, it is an emotion. Both domestic and international tourists flock to Japan on Cherry Blossom packages to witness the spectacular Cherry Blossom Festival. The trees, full of beautiful flowers, appear to be huge fluffs of clouds. The tradition of celebrating the Cherry Tree Festival as Hanami goes back hundreds of years. Hanami is celebrated in many different ways and holds a different meaning for different kinds of travellers on a Cherry Blossom tour. It could be a serene walk in a park, or it could be a get together of family and friends over a picnic under the sakura tree. This tradition of having a picnic is taken so seriously by some that a picnic spot is reserved much before the blooming period.
The Experience of a Cherry Blossom Festival
Tourists on Cherry Blossom vacation packages are amazed to see groups of people having a lot of fun and excitement with the flowers keeping them company. The Cherry Blossom tours capture the essence of the joie de vivre at this time of the year. Over the years, the Hanami, celebrating the Cherry Tree Festival, has taken a different dimension. From a simple picnic under the trees, today, hanami means an exclusive private party. There are many opportunities where foreign visitors on Cherry Blossom packages can celebrate hanami on a Cherry Blossom tour.
Cherry Blossom in India
You will be surprised to know that we have a Cherry Blossom Festival in India too! Not many people are aware that Shillong in Meghalaya has been hosting the International Cherry Blossom Festival since 2016. This Cherry Blossom festival in India is quite different from other cherry tree festivals because of the fact that it is the world's only Autumn Cherry Blossom Festival. Domestic travellers plan their Cherry Blossom vacation packages from Veena World in such a way so that they can cover many other parts of the region as well. To attract tourists, thousands of cherry trees have been planted on the stretch from Umiam Lake to Mawphlang.
Cherry Blossom in countries abroad
When we think of the Cherry Blossom Festival, Japan is perhaps the best place to see cherry blossoms. We instantly correlate those radiant blooms with sakura. However, there are many parts of the world, where you can witness the blooms on a Cherry Blossom tour. Here are some of the countries where you can have quite a different cherry blossom experience than hanami. Japan may be the first choice for travellers on Cherry Blossom packages who are desirous of witnessing the splendour of the Cherry Blossom Festival, there are many other countries where these trees are celebrated, albeit in different ways.
Come spring and many cities in the US get covered in the most stunning blanket of pink. Yes, it is cherry blossom time. There are many different varieties of cherry blossom trees in the US. Some of the most popular ones are Hisakura trees—with single blooms, Kwanzans and Shirofugens that have more than one flower within a bloom. The best places to see cherry blossoms are Seattle, Washington D.C, Oregon and New York.
March to April - South Korea
Jeju Island is the perfect setting to admire the cherry blossoms in South Korea. The gorgeous seaside provides a great backdrop for the fluffy blooms. South Korea can be explored around this time by combining your cherry blossom package with a South Korea tour package from Veena World.
Veena World has multiple options regarding Cherry Blossom vacation packages. Check the various Cherry Blossom vacation packages listed on Veena World's website. These packages are listed according to the destinations where the cherry blossom festival is celebrated. Choose and book conveniently online.