One Week One Place Tour Packages
Don't count the weeks. Instead, make the whole week count with our fabulous vacations!
There are vacations where you cover one destination after the other without catching a breath, and then there are those where you just want to take a break and relax, away from the hustle and bustle, and explore a place at your pace. Veena World's one-week tour packages are for those who want such vacays. Check out the wide range of one-week holiday packages we've put together and choose your preferred destination for a wholesome vacation.
We have curated special experiences to offer the best one-week tour packages in India to seven carefully selected destinations, where you can spend your entire week exploring all there is to explore at a single destination. Avail the amazing facilities of the hotel, explore the city with your fellow travellers and tour manager, interact with the locals, indulge in the destination's culture, tread on unexplored paths – we'll ensure that the explorer in you is not left wanting.
With departure dates planned for the best season to travel, you can opt for one-week, all-inclusive vacations to Gangtok, Shillong, Kolkata, Udaipur, Coimbatore, Mysore, or Trivandrum (Kovalam) with Veena World. Plan your well-deserved break with Veena World and get ready for an exemplary experience!
Packages Coming Soon!
Currently, there are no package(s) found matching your holiday request.
Please try exploring our other available options by checking out trending destinations. Our dedicated Travel Experts are on hand to offer you an expert guidance and support throughout the entirety of your trip.
Reach out to us 1800 22 7979 or drop an Email at travel@veenaworld.com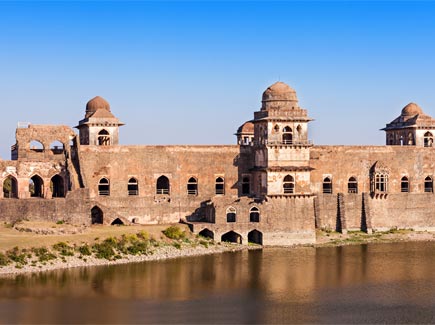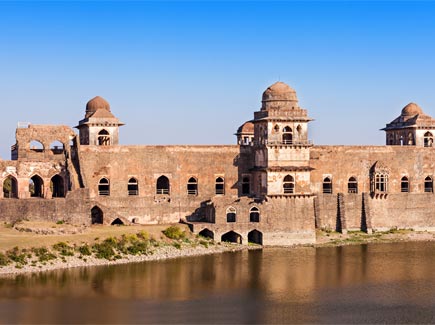 SUPER DEAL PRICE
(13 Dec 2023)

Last 2 Seats

Starts from

per person on twin sharing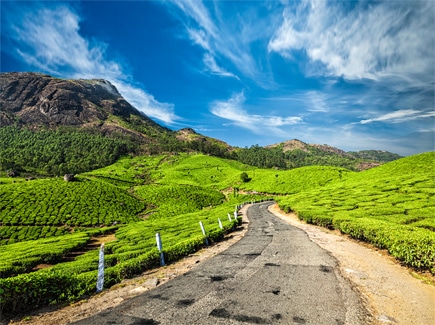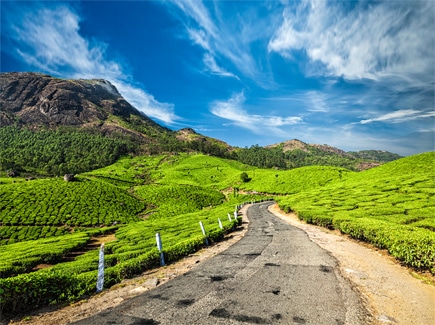 SUPER DEAL PRICE
Starts from
per person on twin sharing
The Importance of Taking a Break
The modern way of life makes it quite difficult for people to be able to take a break, to stop and smell the roses. To be able to deal with the pressures of modern life, a break becomes more than important for people to unwind and reset their thoughts, so they can tackle life with renewed enthusiasm. Planning a one-week holiday is the perfect way to take a break from life and spend enough time away from the hustle of everyday life. A week is more than enough for one to decompress completely from any stress they have.
All-Inclusive One-Week Vacations with Veena World
7 days and seven experiences in the one-week tour packages in India by Veena World. Take a break from your routine and don't worry about a lot of travelling from destination to destination for we have comprehensive one week holiday packages planned for you where you can explore a single destination to the fullest, without having to check in and out after every day and a half, where you do not need to move to the next destination within a day, and much more.
Get more time not only to explore the destination you have docked at but also enjoy the facilities and amenities of the hotel you are staying at. With hassle-free travelling including air travel, we've curated itineraries for you to get the most out of a single destination and its surroundings as you explore the unexplored, get time to shop and travel on your own as well. Upgraded hotels, free evenings, the chance to delve into the tourist spots, experiencing the local culture and cuisine, interacting with locals, and much more make for the one-week holiday packages being offered by Veena World. You can opt for one-week vacation packages to destinations like hill stations or to popular cities in the country; we've kept the departure dates planned for the best season to travel when there are fewer crowds and great temperatures i.e. between January to March.
Destinations for Our 1-Week Vacation Packages
Choose from among the best one-week tour packages in India to a destination that has something to offer for everyone. With Veena World, you can plan a comprehensive one-week tour to the following destinations:
Gangtok: Known for its scenic sightseeing options, Gangtok is replete with beautiful landscapes and stunning sceneries and offers awe-inspiring views of the snow-capped peaks of Mount Kanchenjunga. The capital city of Sikkim is the perfect place to go to for some peace and quiet. You can also explore the many attractions the city boasts of, like the Rumtek Monastery, Tsomo Lake, and more.
Shillong: The capital city of Meghalaya is also known as the Scotland of East and lays a claim to being one of the most beautiful hill stations in India. Indulge in indigenous culture and experience the unique traditions of Shillong as you explore the many waterfalls, beautiful parks, and lakes, against a backdrop of rolling hills.
Kolkata: A city that everyone should visit at least once, Kolkata is a very important centre of art, culture, and history in India. The City of Joy was the capital of British India for more than a century, which is why it is full of historical significance as well. It is also home to the last remaining Chinatown in India.
Udaipur: The City of Lakes is a picturesque destination and one of the most romantic destinations in India. Despite being one of the largest cities in the princely state of Rajasthan, Udaipur manages to retain a small-town vibe, ensuring a serene atmosphere for everyone who visits.
Coimbatore: On the banks of River Noyyal, Coimbatore is often referred to as the Manchester of South India. The classy new architecture of Coimbatore amalgamates seamlessly with the ancient temples that are set against backdrops of jaw-dropping mountains and spectacular waterfalls.
Mysore: The cultural capital of Kolkata is home to a large number of palaces and is a popular destination among art lovers. A one-week tour of Mysore allows you to indulge in the classic royal architecture of the destination as you unwind from daily life.
Trivandrum (Kovalam): A must-visit destination in Kerala, offering enchanting views of the ocean, Kovalam is tailor-made for the best of 1-week vacation packages. The mesmerisingly beautiful spots in Kovalam boast of some of the most enticing views, thrilling beach activities, age-old castles, churches, and temples, and much more.
Why Choose Veena World for One-Week Vacation Packages
All you need to worry about is your packing list for your one-week holiday when you book with Veena World. We offer all-inclusive tours that include air travel as well to a single destination where you can enjoy your break and explore a single city thoroughly. Veena World has a wide experience with domestic tourism in India and an extensive network of local and expert associates, to help us ensure a seamless experience for you. From arranging comfortable travel options to ensuring complete assistance throughout the tour with a dedicated Veena World Tour Manager, Veena World offers the best affordable one-week tour packages and deals for you to choose from. Head off to popular or off-beat destinations and explore with experienced and knowledgeable local guides on your one-week holiday. Your packing list, as we mentioned, is the only thing you need to worry about!