Arunachal Pradesh Tour Packages
Witness the first sunlight in this land of mighty mountains, scenic views, and stunning rivers, and have an awe-inspiring vacation.
One of the most offbeat places to visit in India, Arunachal Pradesh attracts tourists interested in capturing the serene beauty of nature without being swarmed by a massive crowd. Its snow-capped mountains, pristine golden valleys, stunning rivers, and famous archaeological sites offer magnificent views that will leave you spellbound. Ideal Arunachal Pradesh tour packages are a mix of picturesque places and limitless adventure.
The place invites you to relax in the lap of mother nature whilst enjoying its salubrious climate, indulging in its rich culture, and getting a good glimpse of its history. Furthermore, it is encircled by Giri Chen, Kangto, Namcha Madin, and Nyegyi Kansang mountains, allowing ample opportunities for adventure activities. Adventure junkies can go for mountain climbing, trekking, cycling, rafting, and what not, during their stay in this land that is longing to be explored by travellers. When talking about travel packages, Veena World offers a range of them, letting you explore every important aspect of a destination. You can choose from the available options of Arunachal Pradesh tour packages online that come with a pre-planned itinerary so that you can conveniently enjoy your vacation.
Packages Coming Soon!
Currently, there are no package(s) found matching your holiday request.
Please try exploring our other available options by checking out trending destinations. Our dedicated Travel Experts are on hand to offer you an expert guidance and support throughout the entirety of your trip.
Reach out to us 1800 22 7979 or drop an Email at travel@veenaworld.com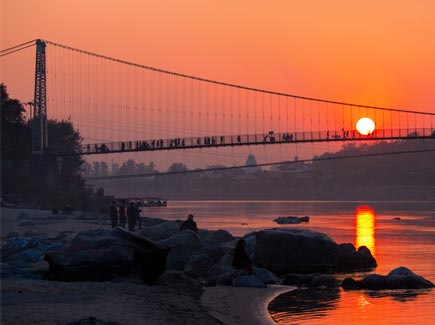 SUPER DEAL PRICE
₹27,000
per person on twin sharing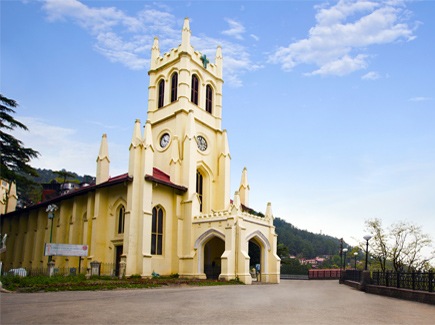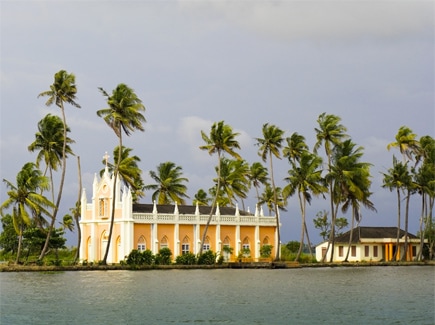 SUPER DEAL PRICE
₹30,000
per person on twin sharing
Trending Indian Customized Tours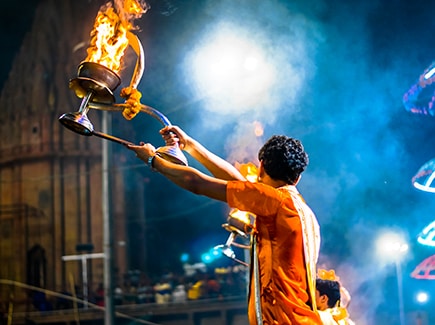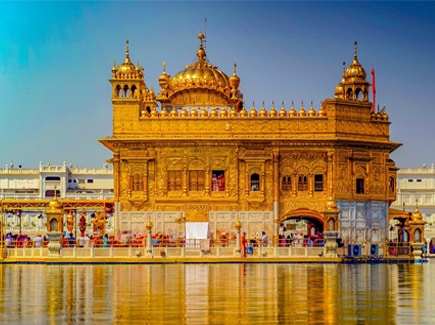 Get to know more about Arunachal Pradesh before booking your tour packages
For those of you who are preparing a travel itinerary for Arunachal Pradesh, the options are verified in this hidden gem of India, each more tempting than the other. So, let us begin exploring!
Tucked away in the northeastern tip of India, Arunachal Pradesh is a variable travel destination. It is among the Seven Sister States in India, sharing borders with Assam and Nagaland and international borders with Bhutan, Myanmar, and China. This befits its Indian, Chinese, and Burmese culture with English as their official language. Furthermore, its mountain ranges are in the extreme east of India and identified as the place where the sun first rises, hence named as Aruna mountains. This has inspired the name of the state Arunachal Pradesh and is the reason behind its popularity as the land of the rising sun.
Despite being an offbeat travel destination, people visit this place because of its beauty, archaeological sites, and Buddhist monasteries. The entire state is dotted with famous monasteries including Tawang, Bomdila, and Urgelling, among a couple of others that are mostly included in the Arunachal Pradesh tour packages.
Experience Arunachal Pradesh
Experience the beauty of the land of the rising sun with our exclusive Arunachal Pradesh tour plans that come with a personalized itinerary. The state is bestowed with numerous attractions and must-have experiences in life. Further, taking a Monastery tour during your stay will give you an insight into the rich history and culture of the state that comprises Indians, Chinese, and Burmese people. Besides, the state is home to a variety of rare and commonly found flora and fauna. Its rich biodiversity has resulted in several biodiversity parks and national parks, attracting wildlife photographers from around the world.
Now coming to the food, as you cannot be holidaying on an empty stomach, every part of the state has drool-worthy dishes one must try. From the staple food rice being served in various forms to the signature bamboo shoots, and different forms of meat, there are numerous dishes to let you experience the richness of flavour in the form of mouth-watering delicacies. Don't forget to try the famous and traditional rice beer 'Apo or Apong' that is served in a bamboo shoot.
While the state has always been welcoming tourists, it is now getting recognized as a popular tourist destination with the efforts of the State Government to promote tourism.
Ideal travel packages for Arunachal Pradesh are a mix of famous attractions, adventure activities, and the best places to eat, making them a great way to experience every aspect of the state. You can also opt for trip packages to a specific location in Arunachal Pradesh, namely Itanagar, Tawang, Ziro Valley, Namdapha National Park, Sela Pass, Bumla Pass, Pasighat, Nuranang Falls, Sangti, among others.
Things to Do in Arunachal Pradesh
From capturing the magnificent beauty to indulging in the rich culture and triggering your adrenaline rush, there is no dearth of things to do in Arunachal Pradesh. You can book customized travel packages to suit your needs and ensure having a memorable vacation. Here is all you can do while exploring the beauty of this hidden gem of India.
One good thing about unexplored places is that their natural beauty is protected from being swarmed by tourists, hence making them a perfect spot for nature lovers. Arunachal Pradesh is among those places that are an absolute delight and a must-visit. The state has numerous magnificent sights that offer a peaceful and serene atmosphere to get lost in the beauty of mother nature. These include,
Sangti
Tawang
Pasighat
Sela Pass
Talle Valley
Mechuka Valley
Upper Dibang Valley
When you are in Arunachal Pradesh, do not forget to pay a visit to these cute creatures in the Namdapha National Park. They are mostly found lazing around on the trees with their unique ruddy coat camouflaging with the canopies. The place aims to protect the Red Panda population and is renowned as the third-largest national park in India. Considering the depth and density of the park, we recommend hiring a local guide to help you spot these creatures in their natural habitat.
While a major part of Buddhist history lies in China, it can be experienced in its full glory in Arunachal Pradesh. The state is home to some of the largest monasteries in the country, and the most significant among them is the Tawang monastery. It is also the second-largest in the world after the Potala Palace in Lhasa, Tibet. Besides being a religious site, the place becomes a celestial paradise during the night, befitting its name 'The Galden Namsey Lhatse', meaning divine beauty in the Tibetan language.
The Ziro Fest is India's most popular outdoor music festival that witnesses a massive crowd from all parts of the world. The fest is organized in the picturesque valley of Itanagar, Ziro Valley, which stands at a height of over 5500 feet above sea level. This fest provides a platform for people willing to showcase their talent in the form of folk, country, and commercial music. Usually organized in the winter season, the festival did not take place in 2020 due to the COVID-19 pandemic. However, it is expected to be held in 2021.
Fun and Adventure Activities
Last but not least is the varied range of adventure activities that can satisfy the adrenaline junkies travelling to Arunachal Pradesh. There are other recreational activities for those looking for a peaceful rejoice in this beautiful Indian state. Explore the below-enlisted activities to have a memorable travel experience.
Angling
Fishing
Hiking
Boating
Trekking
River rafting
Motor Biking
Bird Watching
Best Time to Visit Arunachal Pradesh
While the state welcomes guests throughout the year, October and April are considered the best months to witness its beauty. This is the time of winters and spring season when travellers get to enjoy pleasant weather. Hence, they should book the Arunachal Pradesh holiday packages during this time to get the best out of their trip. Do explore the inclusive cost and overall prices of our Arunachal Pradesh tour packages to find the best deals online.