Bhopal Tour Packages
A paradise for art lovers, historians and, of-course, curious travellers, the City of Lakes is one pristine place to get lost in.
Popularly known as the city of lakes, Bhopal is the capital city of Madhya Pradesh. It is located roughly 360 miles far from the Indian capital, New Delhi. The origin of Bhopal dates back to the 11th century. It was founded by King Bhoja, king of the Paramara dynasty (1000 CE - 1055 CE). Thus, the city was named after him as Bhojpal. Later in the 13th century, it was attacked and plundered by its neighbouring cities. The city was re-established as Bhopal when Dost Mohammed Khan of neighbouring Islamnagar built a fort (Fatehgarh) here in 1724. Although Bhopal was a small city, it survived several wars and became a princely state in British India in 1818.
Without recounting the glorious rule of Begums, the history of Bhopal is incomplete. The ladies of royal families ruled Bhopal between 1819 and 1926. During the peaceful rule of Begums, Bhopal witnessed great inventions. It was the last city to join the other states of India after independence. At that time, Nawab Hamidullah Khan wanted to retain it as a separate unit, but agitations broke out against the Nawab in December 1948, and so, in 1949, Bhopal joined other Indian states. In 1956, Bhopal got merged with Madhya Pradesh and was named its capital.
Bhopal is a city with an interesting history and is visited by people who wish to delve deeper into it. At Veena World, we provide Bhopal tour packages at most affordable prices to facilitate an engaging trip around the city. With us, visitors can explore various unique places of this city.
Bhopal Travel Packages
| Bhopal Packages | Day/Night | Price |
| --- | --- | --- |
| Best of Madhya Pradesh | 9 Days | ₹61,000 |
| Wonders of Madhya Pradesh | 13 Days | ₹70,000 |
| All of Madhya Pradesh | 17 Days | ₹95,000 |
3 Bhopal Holiday Packages
Showing 1-3 packages from 3 packages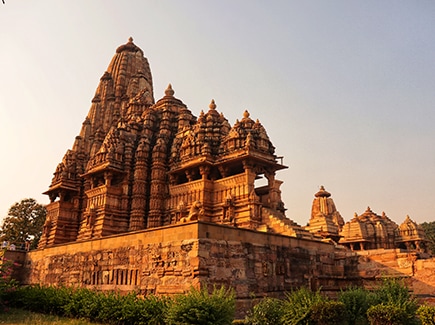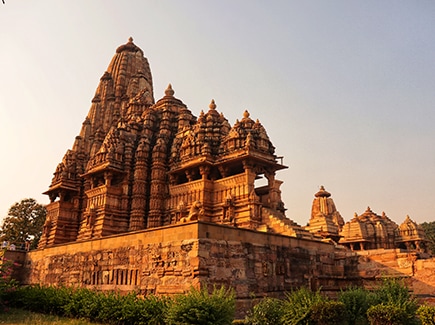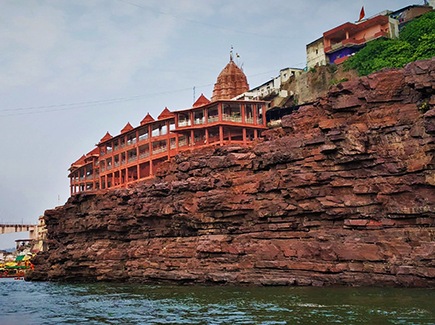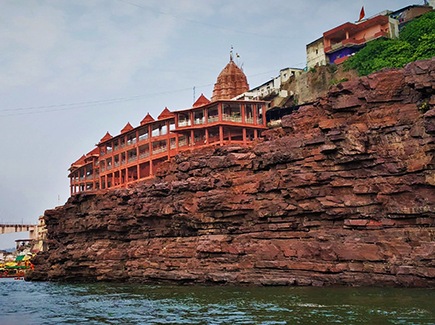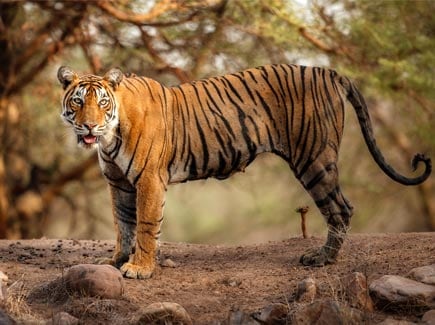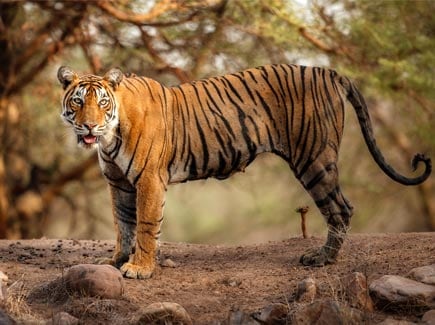 SUPER DEAL PRICE
(17 Jan 2024)

Last 3 Seats

Starts from

per person on twin sharing

from ₹5,362/month
Veena World tour reviews
What are you waiting for? Chalo Bag Bharo Nikal Pado!
Bhopal Frequently Asked Questions
We help you prepare for your trip and ensure an effortless and enjoyable travel experience.
Known as the City of Royals, Bhopal attracts tourists with its history and culture. The city is dotted with many tourist attractions like Lakshmi Narayan Temple, Sanchi Stupa, Bhimbetka Caves, Moti Masjid, Udayagiri Caves, Shaukat Mahal, Van Vihar National Park, Madhya Pradesh Tribal Museum, and more. When looking for a tour package to Bhopal, make sure you include these places in the itinerary. The city is famous as one of the greenest cities in India and a perfect place to experience the best of culture, history, adventure, and spirituality. With Veena World's best tour package for Bhopal, you can visit all the famous places and sightseeing spots in this beautiful city.
A tour to Bhopal, the capital city of Madhya Pradesh, is an ideal choice. The city is adorned with striking landscapes and beautiful lakes, having something for everyone. Bhopal is home to one of the biggest mosques in Asia, Taj-ul-Masjid, reflecting an architectural marvel and pleasant vibes. Besides that, the city has a wide range of attractions, including Udayagiri Caves, Shaukat Mahal, Sanchi Stupa, Lakshmi Narayan temple, Bhimbetka caves, Van Vihar National Park, and more. In addition, you can enjoy shopping for silver ornaments, fancy shoes, purses, and leather products in the local markets of Bhopal. Visiting the greenest city in India will surely be worthwhile. Book your Bhopal tour from Veena World at the best prices and enjoy a great trip to this city.
Nights always have a different charm. In a city like Bhopal, it looks more beautiful at night. Glimmering with city lights and bustling with people, the street food at night can be a wholesome experience. You can also enjoy a quiet time at night on VIP road overlooking a lake. If you're into clubbing, M.P Nagar in Bhopal has several pubs and discos. With ample activities to do in the city as the sun sets, booking a city tour package to Bhopal gives you lots of options to make your trip memorable.
Dotted with ancient monuments, heritage sites, and religious shrines, a city tour to Bhopal holds a special place in the heart of food lovers. While it is needless to say that the city has a wide range of food palettes for every taste, one must try the famous keema pulav, bhopali paan, achar ghost, shahi tukda, and mawa baat. When it comes to the best street food in Bhopal, not to miss are Suleimani chai, Poha Jalebi, Bhopali Pan, Kebabs, Barfi Rasmalai, and much more. With so many mouthwatering dishes on offer in this culturally rich city, booking a Bhopal city tour allows you to savour these delicacies from the best places.
Bhopal is a dazzling beauty throughout the year. The city experiences its fair share of summer, monsoons, and winters. You can plan a trip at any time of the year. However, the winter months between October and February witness the most pleasant and comfortable weather to explore the city. You can feel a nip in the air when you visit Bhopal in these months. If you like the rains and wet season to experience a place topped with raindrops, booking your Bhopal trip packages between June to September would be ideal.
Yes, group tours are a viable option for travelling to Bhopal. Group tours have gained popularity in recent times, owing to their cost-effectiveness. Besides this, exploring a new place with a group allows you to experience different perspectives. To build a lifelong bond or travel with people with whom you can share your views is always delightful. You can book your group-tour package to Bhopal from Veena World for a hassle-free and fun-filled experience. These are well-planned tours supervised by experts to give you the best experience. Explore every corner of the city of lakes with your group and have a holiday filled with memories.
Bhopal can be a gratifying place for discerning shoppers. There are several places to shop, with full-fledged markets selling from handicrafts to handlooms, footwear, leather goods, and whatnot! Also, Bhopal is famous for its Tussar silks. It is a mix of cotton and silk, making a feeble piece of fabric that looks not less than a prized possession. Few other items worth purchasing from Bhopal are Chanderi sarees, raw silks, etc. Many famous emporiums in the city offer local handcrafted items and souvenirs as well. Visiting Bhopal on a holiday package is incomplete without visiting the renowned markets like the Chowk and the New Market.
Yes, we provide customized travel packages to Bhopal. Your preferences and convenience are our priority. Check our website to find the right package for the Bhopal trip that suits your needs and budget. Connect with our travel advisor to customize or make changes to the selected package according to your requirements. It is that simple! Visiting one of the greenest urban areas in the country can be a lifetime experience. Booking and customizing a travel package to Bhopal is the best way to explore the city your way!
To plan best and visit Bhopal, you can book a tour package with Veena World. We provide a well-planned itinerary to our patrons that allows them to experience the most popular tourist spots in Bhopal. Besides this, we make sure there is enough time for you to relax and unwind throughout the trip. Whether you plan a weekend getaway or stay for long, we have curated tour packages for all your travel needs.
Also famous as the city of lakes, Bhopal is a perfect destination for a solo or group vacation. Bhopal has unique flora and fauna that you can explore at the Van Vihar National Park. Historical places like Moti Masjid, Udayagiri Caves, Shaukat Mahal, and Taj ul Masjid will help you enjoy the rustic charm of the bygone era in this city. Besides this, you can visit Shanti Stupa, a UNESCO world heritage site surrounded by lush greens, and Lakshmi Narayan Temple, giving the best city views. With delectable street food, Bhopali, and Nawabi cuisines, a well-planned Bhopal tour can be a lifelong memory.
Get to know more about Bhopal before booking your tour packages
Bhopal is one of the greenest cities of India, thus, on a trip to Bhopal, you can explore nature at its best. It is also very popular for its artificial and natural lakes, along with gently rolling hills. The largest lake of them is named as Bada Talab, also known as Shah Ali Shah Talab or Upper Lake. This city is a beautiful amalgamation of old-world charms along with new-age modern set-ups. It holds importance as the economic, industrial, educational, and political centre of Madhya Pradesh. Moreover, it is home to many educational institutions, both state and national. With our special Bhopal tour package, you can learn about the magnificent art and cultural heritage of this city in more detail.
Experience Bhopal
Besides its breath-taking natural beauty and pleasant climatic conditions, Bhopal has succeeded in retaining its old-world charm despite industrialization and modernization. Here, people from both Hindu and Muslim communities are living harmoniously since years, which is reflected in the cuisine of the city too. Bhopal is also equally impressive with its well-built parks, gardens, and broad avenues. Bhopal has a number of tourist attractions and historical places to explore. There are many mosques, heritage sites, and cultural hubs in the city. This city is a combination of both old and new. On a tour of Bhopal city, you will get a chance to explore rock shelters, rich flora and fauna, and magnificent art and cultural heritage.
Take a look at the long list of tourist places in Bhopal that you can visit during a vacation:
Van Vihar National Park

Sightseeing of this famous national park is one an important part of our Bhopal packages. Located near Upper Lake, here, you can experience greenery of nature at its best. You will need to pay a nominal entry fee to explore the beauty of this park. You can feast your eyes by looking at the flora and fauna here. You can also go for bicycle riding with our Bhopal tour package.

Upper Lake

Upper Lake is one of the most majestic tourist destinations which is perfect for taking a break from the daily schedule. It is the oldest man-made lake in India, where you can enjoy boating too. Sair Sapata is an entertainment complex built on the banks of Upper Lake, where one can enjoy a musical fountain, a suspension bridge, and a toy train for joyrides.

Taj-ul-Masjid

This is the largest mosque in India and the second largest mosque in Asia. This mosque has a capacity of 175,000 people and spreads over an area of about 430,000 square feet. Taj-ul-Masjid means 'The Crown of Mosques'. Sultan Shah Jehan Begum started its construction in 1868, which got completed in 1901. This mosque is built near Motia Talab Lake using red stone. It has three domes and two minarets, which is open on all days for visitors. However, on Fridays, it is only open for Muslims. The architecture of this mosque has similarity with the architecture of Jama Masjid of Delhi.

Bhimbetka Rock Shelters

In 1957-58, Dr. Vishnu Wakankar discovered Bhimbetka Rock Shelters during excavation. This place is located 46 kilometres away from Bhopal, which is home to close to 500 pre-historic rock caves. However, for public, only 12 caves are open. The name of this place 'Bhimbetka' was derived from the historic tale of Mahabharata. Paintings found on these caves are around 30,000 years old. To paint these caves, natural dyes, minerals, coal, and animal fat were used. These caves were declared as a World Heritage Site by UNESCO in 2003. The rich verdant and scenic beauty of this place will leave you spellbound. You can explore the beauty of stunning naturally-sculpted rock formations here.

Shaukat Mahal and Sadar Manzil

These two are royal buildings situated at the entrance to the Chowk area of the city. Built in the 19th century, Shaukat Mahal was designed by a Frenchman. Thus, it highlights a combination of Indo-Saracenic and Rococo architectural styles. Sadar Manzil or the Hall of Public Audience is now turned into a government office.

Gohar Mahal

This place is located on the banks of Upper Lake, which was built by Qudsia Begum, also known as Gohar Begum. Built in 1820, this palace is famous for its deft combination of Hindu and Mughal architectural styles. To maintain its old grandeur, regular restoration and preservation activities are carried out. This palace presents a great collection of ancient paintings and intricate woodwork mirrors.

Indira Gandhi Rashtriya Manav Sanghrahalaya

It is also known as the National Museum of Mankind. It is spread over 200 acres on the Shamla Hills located near the Upper Lake. It is one of the largest open-air anthropological museums in India, contains 13 galleries which showcase tribal art and culture. Within the museum premises, you will find a library, an audio-visual archive, and a collection of ethnographic specimens.
Things to do in Bhopal
There are ample things to do in Bhopal for people visiting it for a vacation. You can explore the history of nawabs and its metropolis life with its modern markets, hotels, and restaurants. You can explore rich handicrafts at Bhopal Haat, attend a musical night at Ravindra Bhavan, and do shopping from Gauhar Mahal. This place is also considered a heaven for food junkies.
Here's a list of things you can do in Bhopal:




Boating

You can enjoy a boat ride with your family at Bhojtal or Upper Lake. You can choose from among a paddle boat, motorboat, and cruise boat. You can also visit Machli Ghar to watch different types of fishes and take a boat ride.

Shopping

Bhopal is a great place for shopping. You must visit some of the most famous markets of Bhopal when you visit it with your family. Markets like MP Govt Emporium Mrignayani, Bittan Market Haat, DB Mall, Aashima Mall, Aura Mall, etc. are very famous. Malls in Bhopal offer great options for dining, shopping, and entertainment. MP Govt Emporium Mrignayani is very popular for availability variety of sarees that attract ethnic lovers. Bittan Market Haat is the largest vegetable market of Bhopal.

Take Ropeway Rides

Bhopal Ropeway was developed as a medium to reach Manua bhan ki Tekri, a famous Jain temple in Bhopal. This ropeway ride offers a bird-eye view of the city. Take a ropeway ride and explore the beauty of the city and spirituality at Jain Temple.

Dining

Bhopal is known for both vegetarian and non-vegetarian dishes. However, it is most popular for its spicy meat delicacies, mainly the curries and kebabs. On a trip to Bhopal, you can treat your taste buds by heading towards a popular restaurant Za-aiqa, popular for its traditional Lucknow taste. You can sense a variety of Awadhi and Mughlai cuisines in food in Bhopal.



Best time to visit Bhopal
The best time to book a Bhopal tour package is during the winter months, from October to February. During this season, the weather is moderate and travelling to different destinations in Bhopal will be a wonderful experience. Other than this, if you love rains, then you can visit this city in the months of June to September when the city blossoms under rain.
By booking Bhopal packages online from Veena World, you can spend an enjoyable vacation in Bhopal. With us, you can visit and explore various tourist places in Bhopal at the most competitive prices.