Celebrate Life with your team today!
India's largest team of tour managers is here for you!
Drop your contact by clicking the Enquire Now button below and the Veena World team will come back with the best travel quote for you. Whether it's meetings, incentives, conferences, exhibitions, off-sites, we are here to ensure that you Celebrate Life with your team, while we handle everything else within India and around the World!
Team Building Activities
Popular Destinations
Our Clients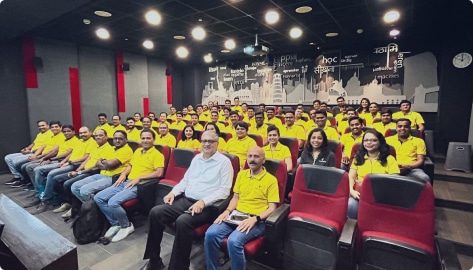 When was the last time you treated your team to something memorable, something out of this world?
Incentive Corporate Tours for you and your team!
After celebrating life with more than 6,62,841 happy tourists, the travel experts at Veena World have readymade Incentive Tour packages designed for you and your team.
Incredible India

Popular International Holiday Packages

Celebrate Life in Incredible India and around the world!
Drop your contact, and our team will quickly call you with holidays ideas!
Come, explore your world with us.
Travel. Explore. Celebrate Life.
635000+ happy tourists. 750+ team members. 350+ dedicated tour managers. We want to ensure that your team enjoys a trip of a lifetime!
Empower your team with a memorable trip
MICE Corporate Travel in India and around the World
The Veena World team values the experience that you and your team will get over anything else!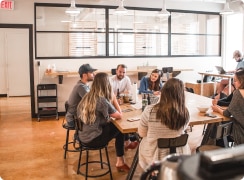 Meetings
Well-planned meetings. Organized in great locations.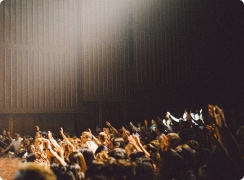 Conferences
Extensively planned conferences, for optimal outcomes.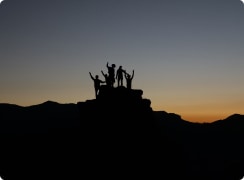 Incentives
Immerse yourself in an experience that is wholly rewarding.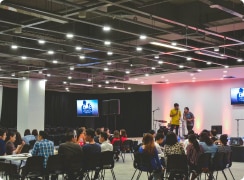 Events
Memorable events, organized down to the last detail.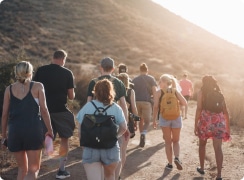 association groups
Schools, colleges, clubs & association groups
Experiences create memories
Corporate Off-Site ideas to inspire your team
Set sail with Cordelia Cruises for Goa, Cochin, or Lakshadweep

Experience River Rafting in Himachal, Uttarakhand, or India's

Have Fun in the Desert

Enjoy Water Sports in Andaman, Lakshadweep, Goa or Pondicherry

Try your hand at Skiing in Kashmir or Himachal

Enjoy Gala Dinner in an Opulent Palace
Veena World has proudly served 350+ corporates to date...
Industries
Employees Learning Solutions
Employees Learning Solutions
Upcoming events around the world
You can treat your team to many upcoming events including sporting events, conferences, exhibitions, festivals & workshops.
ICC Mens Cricket World Cup

South Asian

ICC Mens Cricket World Cup

South Asian

2023 FIFA U-20 World Cup

Indonesia

2023 FIFA U-20 World Cup

Indonesia
You don't want to miss out! Reserve seats for your team at these highly popular events before they are all sold out. Talk to us today!
Drop your contact today, and let's start our road to incredible holiday experiences
Click on the button below and join the ever growing Veena World travel community!
The Veena World Corporate Travel Experience is set to change the age old idea of Business Tour. We add some personalisation and ideas that bring some charm to your MICE tour. Crafted with your budget, top incentive travel destinations and your Business tour needs, clubbed to complete your Corporate Incentive Travel. Your Corporate Tours will stand out with Veena World's personalised services. The meticulous planning framed into Corporate Holiday Packages give you a completely rewarding experience.
Craft Your Corporate Trip
Your Destination
We plan meetings & conferences in your hometown to incentives and exhibitions in popular and exotic destinations in India & around the world.
Your Group Size
With our very own efficient team of tour managers and 1000+ team members we efficiently cater to your group of twenty or two thousand or twenty thousand travellers.
Your Budget
Whether your budget is ten thousand or ten lakhs per person, Veena World offers you a complete corporate experience
Your Team
For a perfect work life balance in this age of cut through global competition, your team must leave their desk for some much needed rejuvenation. We at Veena world make this happen with seamless travel experience
Benefits of Veena World's MICE tour
Fully Customizable
Corporate tours or MICE tours (Meetings, Incentives, Conventions, and Exhibitions) provide a great platform for any organization to inspire higher performances internally and to explore opportunities of business development with partners, investors, customers and suppliers. Keeping this in mind, we provide a range of customizable corporate tour packages in India and abroad, to make your corporate team outing memorable. From hotel accommodation to meeting schedules, we are always flexible to your needs.
Customizable activities and itineraries
Unique themed meetings
Day-long tour of the destination city with sightseeing
Gala dinner with a celebration on the last night
Efficient Resources
We employ a comprehensive network of resources in order to provide you corporate tour packages that you will love. This is made possible with the help of our incentive tour packages and trusted business partners from around the world.
Explore a number of exotic destinations
We cover small towns as well as hallmark international destinations
On-board professional organising team to enrich your exhibitions and seminars
Efficient customer support as well as expert travel advice on the go
Integrated Travel Services
As corporate travel agents, we provide you with forex services, travel insurance and a travel card. All you need to do is contact us and we will take care of everything.
Full VISA services
Travel insurance along with travel card
Currency exchange and comprehensive forex services
National/International Flight Bookings (affiliations with all of the leading airlines of the world
Cost Effective
At Veena World, we believe in a seamless corporate travel experience which is why we function as business travel agents. We strive to give you the best of every possible corporate trip element, at minimal compromise. The experiences that we craft as corporate travel agents will always deliver par your expectations and then some more.
The highest standard of service, at affordable prices
Work along with passion can take you places and the concept of corporate tours are truly based on it. Keeping a balance in life and work is often seen as a secret of success and the hardest task to maintain. Let the work take you places and bring the world of experiences closer to you. Explore destinations like Bali, Dubai, Switzerland, Central Europe, Singapore, Thailand, Hyderabad, Goa, Jaipur and more; along with Corporate Tour Packages. Work out some interesting strategies and erase the concept of work pressure or stress with exciting Incentive travel destinations. Redefine work for everybody and inspire many others as you keep travel with Veena World's MICE tour packages. Work gets better, if it feels rewarding! Raise your spirits of life as you raise the profits of the company! After all, that's what Business Travel is about.