Jim Corbett Park Tour Packages
Get your adrenaline pumping in Jim Corbett National Park's beautiful wilderness. The enchantment of nature is waiting!
Jim Corbett National Park is an enchanting realm where nature unveils its true grandeur. This unspoiled wilderness is a paradise for animal lovers and explorers, located in the stunning sceneries of Uttarakhand, India. Our unique Veena World tour packages for Jim Corbett National Park will take you on an unforgettable adventure into a world of wild beauty. A visit to Jim Corbett National Park would allow you to see the majestic Royal Bengal Tiger and a variety of migratory birds of many different colours. The forest's unruly landscape has so much to offer that you'll never grow bored of discovering new things here. Both morning and evening timings are available for different safaris. A walking safari along the riverbank or the edge of the forest among the little hamlets located on the outskirts of Corbett Park is another thrilling approach to exploring the forest landscape and taking in the visual splendour of the area.
Explore the enigmatic beauty of Corbett's sceneries, complete with glistening rivers, tumbling waterfalls, and green valleys, in addition to its abundant fauna. Relax in the comfortable lodgings, indulge yourself in many other exciting and adventurous activities like fishing, trekking, river rafting, rock climbing, camping etc., and fill up on the delicious regional specialities. Allow the serenity of Corbett National Park to work its magic on you and imprint lasting impressions on your mind. So let your captivating and fun-filled journey begin with one of the Veena World's Jim Corbett tour packages with friends and family.
Jim Corbett Park Travel Packages
| Jim Corbett Park Packages | Day/Night | Price |
| --- | --- | --- |
| Nainital Mussoorie Haridwar Rishikesh Corbett Park | 9 Days | ₹56,000 |
| Nainital Mussoorie Haridwar Rishikesh Corbett Park - Pune | 9 Days | ₹59,000 |
| Nainital Mussoorie Corbett | 6 Days | ₹44,000 |
3 Jim Corbett Park Holiday Packages
Showing 1-3 packages from 3 packages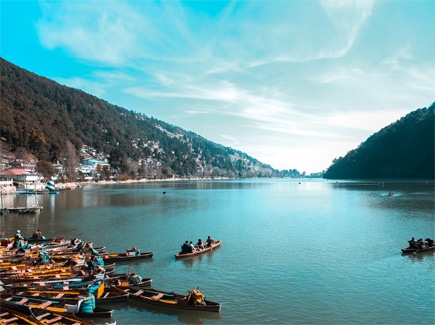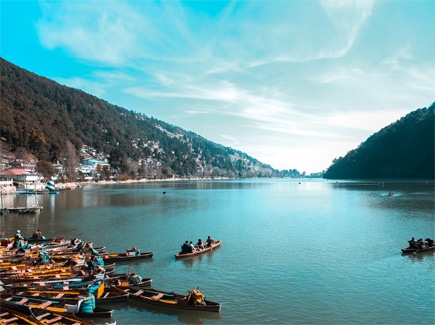 Nainital Mussoorie Haridwar Rishikesh Corbett Park
SUPER DEAL PRICE
(07 Nov 2023)

Last 1 Seat

Starts from

per person on twin sharing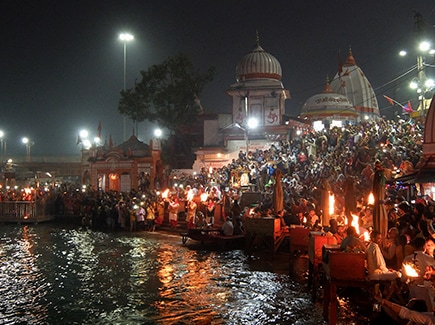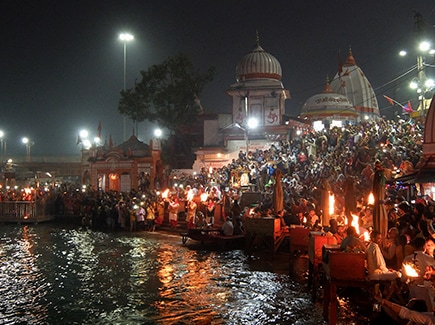 Nainital Mussoorie Haridwar Rishikesh Corbett Park - Pune
SUPER DEAL PRICE
(09 Nov 2023)

Last 3 Seats

Starts from

per person on twin sharing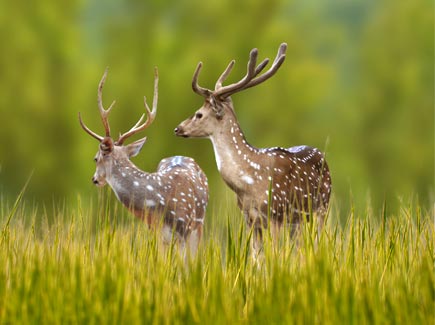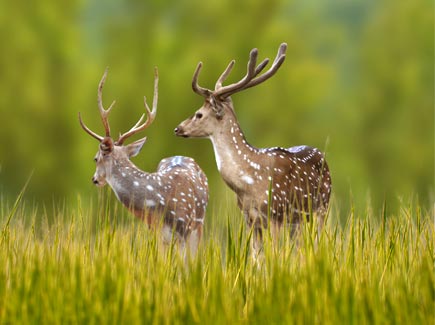 CUSTOMIZED HOLIDAYS
SHUT1
Nainital Mussoorie Corbett
Starts from
per person on twin sharing
Destinations (6)
Delhi
Delhi Airport
Corbett
Veena World tour reviews
What are you waiting for? Chalo Bag Bharo Nikal Pado!
Nainital Mussoorie Haridwar Rishikesh Corbett Park

"Feedback NIJW070623/A : TC: NIJW070623/A TM: SARANG SALUNKE, SHUBHAM TIWARI The NIJW070623/A trip t...

Read More

Vishakha

Travelled in Jun, 2023

Nainital Mussoorie Haridwar Rishikesh Corbett Park

"The trip to Amritsar was wonderful. It was the first time I was traveling with my parents in a group...

Read More

Sanvi

Travelled in May, 2023

Nainital Mussoorie Haridwar Rishikesh Corbett Park

"Sikkim Darjeeling tour : We loved every moment of the tour. The views were mesmerizing and the beaut...

Read More

Gayatri

Travelled in May, 2023

Nainital Mussoorie Haridwar Rishikesh Corbett Park

Mrudula

Travelled in May, 2023

Nainital Mussoorie Haridwar Rishikesh Corbett Park

"Hi, My name is Lauren AbuAli and I wanted to give my feedback on the tour that I partook in with Sa...

Read More

Lauren

Travelled in May, 2023
Some of the wildest and most breathtaking portions of the Corbett Tiger Reserve are included in the tours offered by Veena World for Jim Corbett safari and tour Packages. Jim Corbett National Park, located in the foothills of the Himalayas, is a region of unique beauty and home to numerous wild creatures that contribute to the region's rich biodiversity. Expert tourist guides or naturalists lead safaris in Corbett National Park every morning and evening. Plan and book your Corbett tour packages with loved ones at Veena World, and be prepared with cameras and plenty of courage to capture the fascinating antics of wild creatures and the raw beauty of nature.
Things To Do On Your Jim Corbett National Park Tour Packages
If you are also planning a trip to Jim Corbett national park, here are some of the things you must try for an enjoyable, fun-filled and happening visit to this place.
Jeep safari
Discover the captivating allure of Jim Corbett National Park through an exhilarating Jeep Safari. Nestled in the heart of this pristine wilderness, the park beckons with its enchanting location. Picture vast meadows, serene lakes, and lush, marshy areas waiting to be explored. Traverse through winding river belts, immersing yourself in the park's diverse landscapes.
Every corner offers an opportunity to capture nature's raw beauty, making it a true paradise for photographers. Witness the untamed majesty of tigers as they roam freely in their natural habitat. Don't forget to add the unforgettable Jeep Safari to your itinerary of jim corbett national park packages, where the magic unfolds in the morning from 5:45 a.m. to 9:15 a.m. and again in the evening from 3:00 p.m. to 6:15 p.m.
Sightseeing
There is a wide variety of things to see and do at Jim Corbett National Park, from getting a ticket for the jeep safari to exploring temples, visiting the Dhangarhi Museum, spending some time at Kalagarh Dam, and enjoying some time at the sunrise point. The exceptional beauty and originality of these locations will make for a fantastic and memorable vacation.
Fishing
Due to the presence of rivers like the Ramganga, Mandal, Kosi, and Kothari in various locations around the region, Corbett is widely regarded as one of the best places in India to go fishing and angling. Numerous fish species thrive in the park's rivers and streams, but Mahseer and Goonch can be particularly found here.
Fishing on the Ramganga and Kosi Rivers near the Corbett National Park is prohibited unless you get permission from the forest authority. This is due to the fact that the fishing spots are contained within the Corbett Reserve Forest's borders. Moreover, some resorts also organise fishing excursions so that visitors may delight in capturing and preparing fish on their own.
Camping
The greatest way to experience living in a wildlife-rich and pollution-free environment is to spend your time camping in Corbett National Park. In addition to the stunning environment, a camping trip in the park will allow you to observe some incredible birds and other exotic creatures. Visitors must follow all rules and restrictions in order to protect the park's natural ecosystem. Do not litter, both at your campsite and elsewhere in the park.
Elephant Safari
One of the activities that visitors to Corbett Park are strongly encouraged to experience is the elephant safari. It is a wonderful opportunity to discover the location's splendour and take some breathtaking pictures of the wildlife that lives there. Get ready to get more acquainted with the natural world and immerse yourself in the breathtaking scenery with one of the Veena World's Jim Corbett tour packages.
River Crossing
The experience of River Crossing is both adrenaline-pumping and captivating. Everyone must work together to reach across the river and bring everyone back to safety, making this a terrific team-building activity. A cable spans the river, connecting the two shores. To get over, one must stand on one cable and hold onto the other. A slider or cable and a sturdy harness work together to keep everyone secure. Those who know how to swim should definitely give this adventure activity a try. You can choose to cross any one of these rivers—the Ramganga, the Corbett, or the Kosi—or all three; that totally depends on you.
River Rafting
River rafting is one of the most stunning ways to experience the rapids of varying complexity on the Kosi River in Corbett National Park. Riding the rapids will give you a taste of excitement and adventure. No prior knowledge or skill level is required for this activity. River rafting is most fun during the "monsoon season," which is from June through September when the river is full, and rapids are high. As the river curves through the rocks and up the hills, you will have a once-in-a-lifetime adventure while taking in stunning views of the surrounding nature.
Corbett Waterfall
The Corbett Waterfall is an unfathomable treat that no visitor to Jim Corbett National Park should miss. Visitors should observe it from a distance, as the waters may be home to dangerous reptiles such as snakes and crocodiles.
The lush teak trees that frame Corbett Waterfall add to its natural splendour. Water gently pouring on the ground, along with the lovely singing of birds, is the perfect natural music that any nature lover would enjoy.
Corbett Museum
One of the most interesting spots in Corbett National Park is the Corbett Museum. The bungalow that once served as the home of the famed conservationist Jim Corbett, after whom the park is named, is now the museum.
Many educational resources that inform tourists about the man-eaters, the Bengal tiger, and other local creatures are kept in the museum. You can also learn more about the experiences of Jim Corbett and his efforts to create a secure and livable habitat for the animals. There is a little shop where you can buy unique local souvenirs and wares made by local artisans.
Explore A Range of Jim Corbett Tour Packages At Veena World
At Veena World, you can select from a wide range of Jim Corbett national park tour packages, including group tours, family tours, Seniors' Special tours, Women's Special tours, Couples Only tours, etc. Apart from these tours, you can get your customised tour where you can decide the day-to-day itinerary, give meal and accommodation preferences and everything else. The cost of the customised tour can vary depending on some of the factors like the size of the group, type of transportation and other inclusions. Our expert tour managers will always be present with you on tour to guide and assist you in case of any difficulties and problems. With us, you can be sure that you will get double the joy, happiness and enjoyment for the price you pay for any of the tours you may select.