Chennai Tour Packages
Experience the fascinating history and cultural legacy of one of the oldest cities in India, Chennai.
Chennai, the cultural capital of India, is famous for its traditional arts and culture. Situated on the Bay of Bengal in eastern India, Chennai is the capital city of Tamil Nadu. Being one of the biggest educational and economic centres of South India, Chennai is often the preferred destination for business trips. However, the city has several tourist attractions, each promising a unique experience. Best visited by booking a suitable holiday package, Chennai has something for every visitor - from artistically constructed temples to ancient forts and buildings, from art galleries to museums, and from sandy white beaches to gorgeous parks. It is an ideal destination for tourists who want to enjoy their vacations amidst the incredible beauty, magnificent architecture, the sight of the Bay of Bengal, and many other points of interest.
Veena World offers Chennai tour packages, allowing people to enjoy their time with an enriching experience of this beautiful artistic city. The cost of a tour to Chennai is worthwhile, given what the entire city has to offer to the visitors.
Check on the itineraries for different Chennai packages and book the one that meets your travel needs and preferences.
Packages Coming Soon!
Currently, there are no package(s) found matching your holiday request.
Please try exploring our other available options by checking out trending destinations. Our dedicated Travel Experts are on hand to offer you an expert guidance and support throughout the entirety of your trip.
Reach out to us 1800 22 7979 or drop an Email at travel@veenaworld.com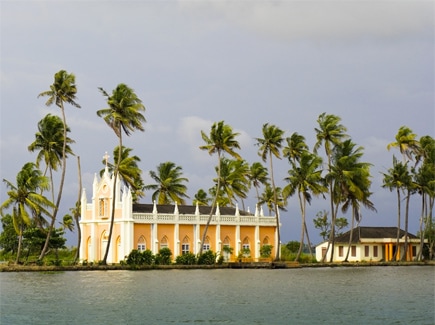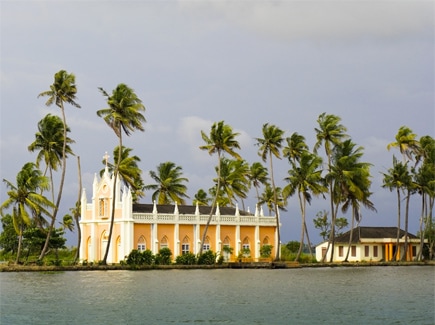 SUPER DEAL PRICE
(08 Dec 2023)

Last 3 Seats

Starts from

per person on twin sharing
Trending Indian Customized Tours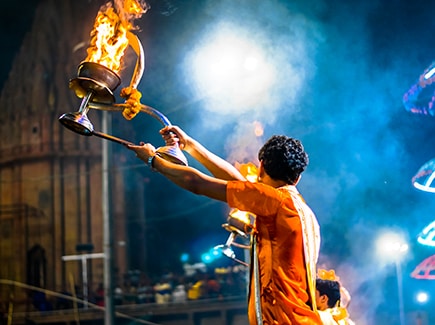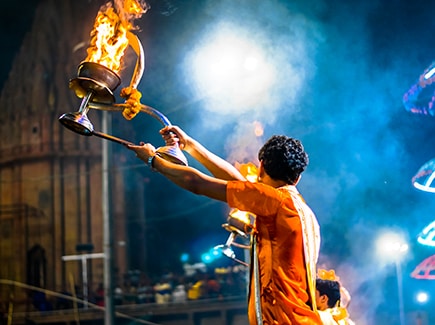 CUSTOMIZED HOLIDAYS
SHUP6
Starts from
per person on twin sharing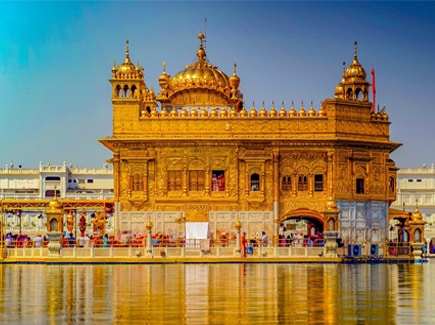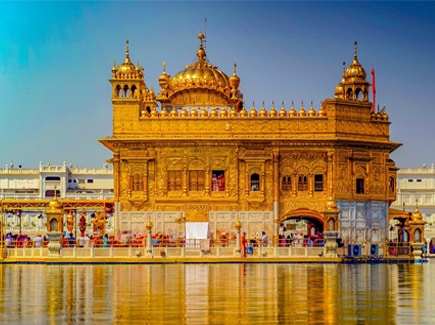 CUSTOMIZED HOLIDAYS
SHPB2
Starts from
per person on twin sharing
About Chennai
One of the most popular destinations for beach vacations, Chennai is located on a flat coastal plain, also known as Eastern Coastal Plains. The magnificent historical past is reflected in the ancient architecture in the city. One of the major cities in India, Chennai attracts tourists with its amazing marine life, unique culture, classical music and dance, and beautiful temples. Whether you are looking for a fun holiday with family or friends, a relaxed and romantic vacation with your better half, or a solo tour, Chennai has many attractions that can cater to a range of interests.
Thousands of magnificent temples dot the skyline of Chennai, and each temple has a glorious story to tell. Apart from temples and cultures, the city is also home to Kollywood – South Film Industry and a counterpart to Bollywood – the Hindi Cinema. While the Hindi film industry has attained immense love from global audiences, the South Film Industry is also getting popular with some of the biggest blockbuster movies. Chennai holiday packages cover several major attractions in this historical city. So, if you are looking for a perfect destination to travel to with your family or friends, then the Chennai tour package, at reasonable costs from Veena World, awaits to surprise you.
Experience Chennai
Home to many glorious Hindu temples and mesmerising sights of beaches, Chennai is a perfect destination to experience both modernity and cultural vibes. Chennai is one of the few places that are known as a beach destination and a metropolitan city. Here, you can find the best of both worlds and a vibe to make your trip the most memorable one. Also, you can enjoy delicious local dishes like hot idlis, vadas, sambhar, meat Madras, Pal Payasam, etc. The food ranges from healthy vegetarian cuisines to non-vegetarian food with a perfect touch of Tamil on all.
You can experience the culture and delicious food of Chennai by selecting a trip package from Veena World. We offer the option to customise your tour itinerary as per your preferences.
Things to Do in Chennai
Chennai, as a destination, has a lot to offer to visitors. If you are planning to enjoy an ideal vacation with a Chennai travel package, here are some major sightseeing places that you should try to cover on your trip:
Marina Beach
Known as the longest beach in India and the second longest beach in the world, Marina Beach is the favourite spot for locals and tourists in Chennai. A natural urban beach along the Bay of Bengal, Marina Beach is an ideal escape from the hustle and bustle of the city streets of Chennai. You can visit this famous tourist spot in Chennai to experience scenic sunrise and sunsets, try typical street food, dip your feet in the ocean, and get a breezy respite.
Ashtalakshmi Temple
Situated a few kilometres from Besant Beach, Ashtalakshmi Temple is one of the most revered places for Hindus in Chennai. Here, the waves of the sea echo in the shrine complex, making the environment even more divine and peaceful. This temple is dedicated to Lakshmi, the Goddess of Wealth and Prosperity. Here, the eight avatars of Goddess Lakshmi are worshipped. The divine vibes of the temple are sure to leave you feeling blessed and relaxed.
Dakshinachitra
A living history museum in Chennai, Dakshinachitra is a must-visit place for art and craft lovers. Directly translating to 'picture of the south', Dakshinachitra has 18 houses kept together to represent the art, craft, architecture, culture, and lifestyle of all four South Indian states, including Tamil Nadu, Karnataka, Andhra Pradesh, and Kerala, via more than 4000 artefacts. A tour to Chennai seems incomplete if you do not add Dakshinachitra to your Chennai package.
Valluvar Kottam
One of the most interesting places to visit in Chennai, Valluvar Kottam, is a beautifully designed chariot in honour of the famous Tamil poet - Thiruvalluvar. Located at the joint of Kodambakkam High Road and Village Road, Valluvar Kottam is a prime attraction for literature lovers. Make sure you visit this beautiful place at sunrise or sunset to experience the elegance of Valluvar Kottam.
Elliot's Beach
Part of the best Chennai tour packages, Elliot's Beach is one of the best places to visit with your friends and family. This elegant beach was named after Edward Elliot, the Chief Magistrate of Madras in the British Era. Known as one of the cleanest seafronts in the country, Elliot's Beach is a perfect place to relax and unwind in a scenic setting with serene vibes.
Mylapore
One of the best places to visit and soak in the vibrant culture of Chennai, Mylapore boasts a history of 1500 years. Known as the cultural hub in the city, Mylapore has a combination of attractions that include Kapaleeswarar temple, tree-lined avenues, Ramakrishnan Math, and more. It is a zone where you can have delicious South Indian delicacies and experience the ageless culture of music sabha. Do not forget to include Mylapore in your Chennai holiday package.
Best Time to Visit Chennai
While summers (March to June) are hot and humid, winter (November to February) is quite pleasant. So, the best time to book a Chennai vacation package is between October to March. During these months, you will be able to enjoy sightseeing and participate in numerous activities around the city. There are many traditional events and festivals that take place during winter, and partaking in these festivities will be a great experience for you.