Reading Time:
32
minutes
"Africa changes you forever, like nowhere on Earth! Once you have been there, you will never be the same. But how do you begin to describe its magic to someone who has never felt it? How can you explain the fascination of this vast, dusty continent whose oldest roads are elephant paths? Could it be because Africa is the place of all our beginnings, the cradle of mankind, where our species first stood upright on the savannahs of long ago?" – Brian Jackman
This quote perfectly sums up the idea of Africa – the land of wild wonderful experiences, the birthplace of mankind, as we know it! How we wish, we could frame in exact words the feeling that you get when you explore the second largest continent in the world. The goosebumps that you get when you lock eyes with the king of the jungle on a wildlife safari or the sheer happiness you feel while witnessing the mammoth wonder of Victoria Falls?
The earthy appeal of the Masai tribe in Kenya or the stunning panorama of the Cape of Good Hope in South Africa? The truth is, there are no words for this feeling and yet it is the best thing that can happen to anybody in their entire lives! The best way to experience Africa is to visit this remarkable continent and soak in the spectacular surroundings; to be one with the African culture and return to our roots at the cradle of mankind – Africa.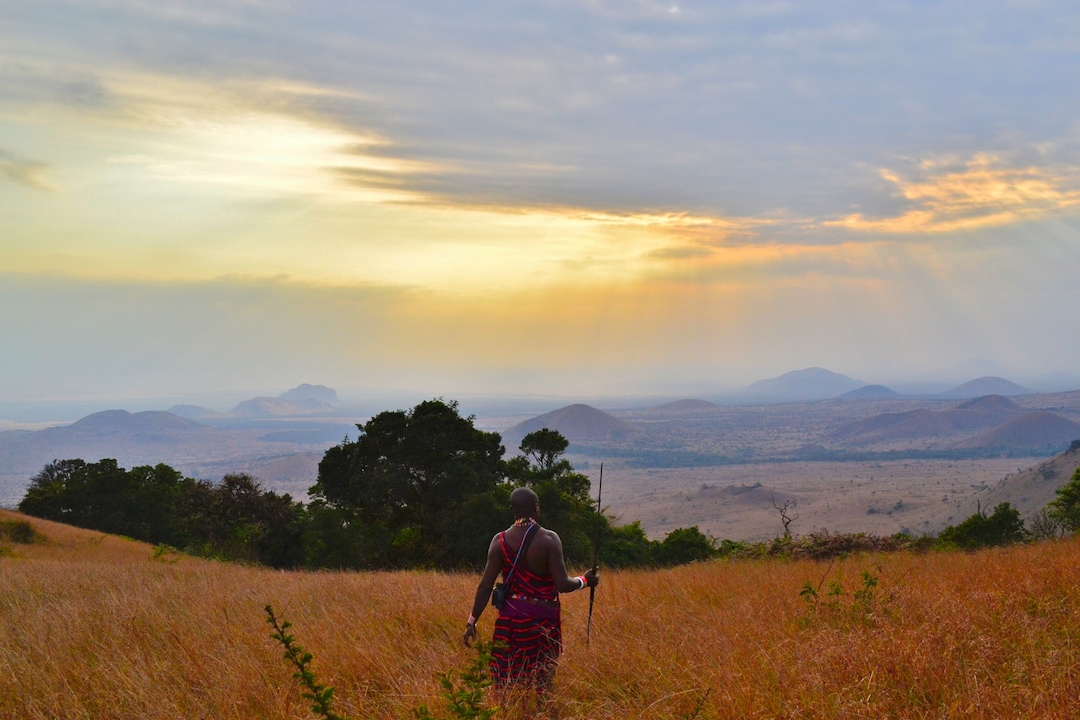 When you plan your Africa travel for the first time, be sure to make the most of your journey. Most importantly, plan to visit three iconic countries of this continent – South Africa, Kenya and Zimbabwe (Victoria Falls). There are many South Africa tour packages, Kenya holiday packages or Victoria Falls travel packages that will give you the best possible experiences of this land. Experiences that will stay with you forever and make you believe that the world is indeed beautiful! Above all, plan a two-week journey for your Africa travels because when you travel this far, it is ideal to spend more time at the destination.
Keeping this in mind, we present to you a 2-week tour itinerary that will ensure that you get the best experience of Africa and cover some amazing destinations as part of your journey. So, read on and get ready for the most amazing ride of your lifetime…
---
Itinerary for 2 weeks
---
Nairobi (Arrival) – Aberdares (1 Night) – Lake Nakuru (1 Night) – Masai Mara (2 Nights) – Nairobi (1 Night) – Victoria Falls (1 Night) – Johannesburg (1 Night) – Cape Town (2 Nights) – Johannesburg – Sun City (2 Nights) – Johannesburg (1 Night) – Johannesburg (Departure)
---
Day 1
Begin your journey from Kenya, the northernmost country in your travel plan. Starting from Kenya, you can travel down South towards Zimbabwe. And later, finally end your journey at the southernmost country of the African continent, South Africa. Fly from your destination city to the capital of Kenya – Nairobi. (Direct flights from Mumbai take about 6-7 hours to reach the capital city). Besides being the capital, Nairobi is also the largest city in Kenya. Moreover, it is fondly referred to as the 'safari capital of Africa'. The city remains true to its roots even today. In addition to that, it takes huge leaps towards modernity and progress. All that, with the same unique style, distinct character and boundless energy that it possesses!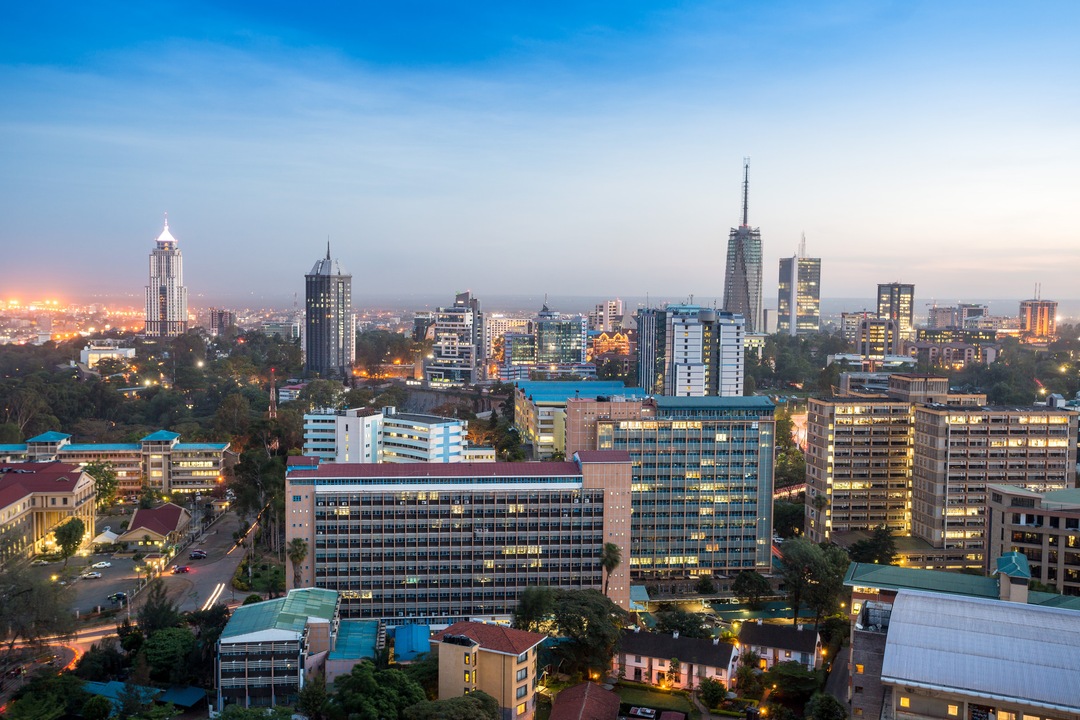 After you land in this thriving city, head towards Aberdares for your night stay. The Aberdares in the Rift Valley are the third highest mountain ranges in Kenya. They are well-known for their abundant evergreen forests and diverse wildlife.
---
Day 2
Today, you can cover some interesting sights and must-visit sightseeing attractions around Aberdares that form an integral part of many Kenya tour packages.
---
Day 3
Travel to Masai Mara National Park today – an extremely popular wildlife destination in Kenya that should definitely be on your bucket list (no matter what!) and without which Kenya tour packages would be quite incomplete! You will pass through the scenic 'Great Rift Valley' that will simply enchant you with its stunning landscape and astounding greenery.
---
Day 4
Today's the day when you experience Africa at its best! Have a thrilling experience onboard a game drive through the Masai Mara National Reserve.
---
Day 5
After an exciting experience at Masai Mara Game Reserve, return to the capital city of Nairobi. The distance between Masai Mara and Nairobi is about 300 km (time taken to reach Nairobi is anywhere between 5-6 hours by road). On arrival, explore the city and visit some of the popular tourist attractions of Nairobi that can be a part of your Kenya tour packages.
You can also visit other popular tourist attractions of Nairobi as part of your Kenya holiday packages. They are Residential Area, Nairobi National Park, Karen Blixen Museum (author of the famous novel 'Out of Africa), Ngong Hills, Bomas of Kenya and David Sheldrick Wildlife Trust.
---
Day 6
Fly to Zimbabwe today to experience the spectacular 'Victoria Falls'. These amazing falls are located on the border of Zambia and Zimbabwe on the Zambezi River. Victoria Falls holiday packages are the highlight of the African continent and something which cannot be missed by any traveller!
Sundowner Cruise on Zambezi River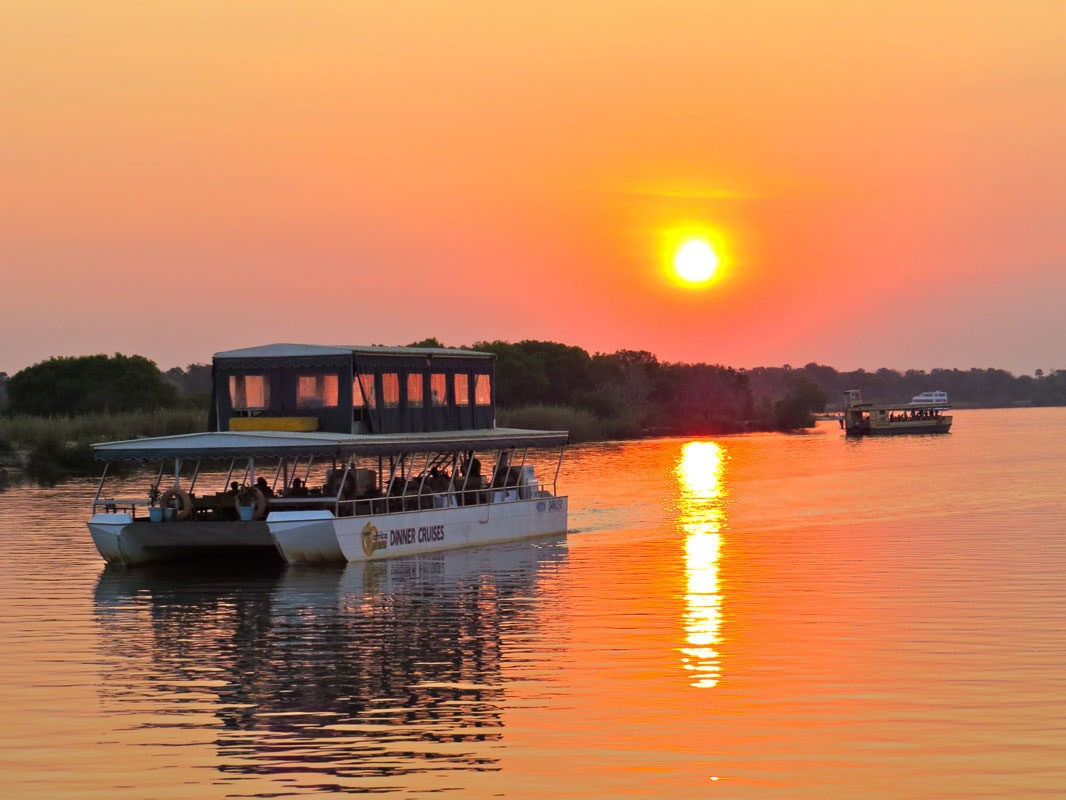 Get ready for one of the most memorable experiences of your lifetime! The Zambezi River is an extraordinary feature of not just Zimbabwe but the entire African continent. This was the river that the Scottish Explorer, David Livingstone followed to discover the spectacular Victoria Falls. The best way to experience this river is to sail on one of the splendid sundowner cruises that give you a chance to witness an amazing sunset against the scenic Zambezi River.
---
Day 7
Today we visit the awe-inspiring Victoria Falls. The very reason we visit the country of Zimbabwe and plan Victoria Falls tour packages! One look at these majestic falls and you will fall in love! After all, nature and life instantly remind you what breathtaking is!. It will make you realize that your entire journey and the time spent in visiting this beautiful continent was completely worth it!
Victoria Falls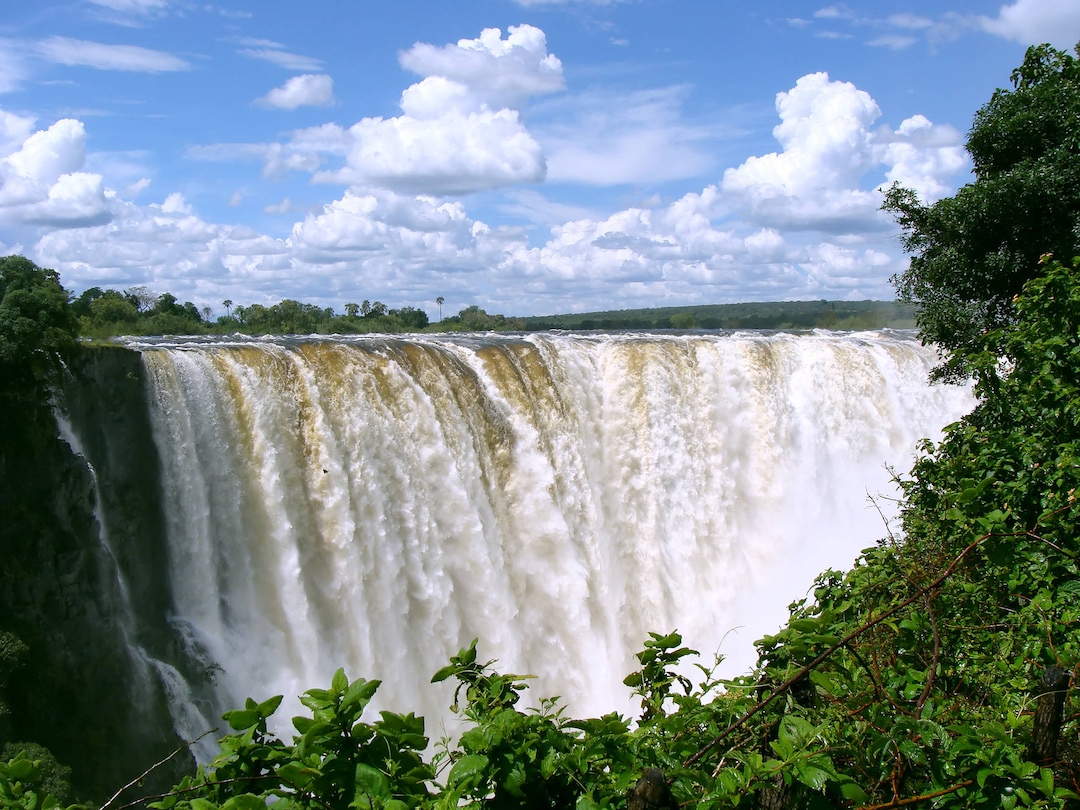 A formidable force of nature, Victoria Falls is a mesmerizing veil of cascading water located on the Zambezi River on the border between Zambia and Zimbabwe. It is aptly named, 'The Smoke That Thunders' due to the billowing mist that emanates from the force of the cascade (that almost seems like smoke) along with the thundering sound of the water hitting the rocks below. Victoria Falls is the largest curtain of falling water in the world with an astounding width of 1708 meters (5604 feet) and a remarkable height of 108 meters (354 feet). Almost twice as large as the Niagara Falls of USA, Victoria Falls is truly a spectacular wonder of nature! This well-deserving UNESCO world heritage site deserves a special place in your Victoria Falls travel packages.
After an epic experience of the world's largest waterfall, say goodbye to Zimbabwe and head to the southernmost country of the African continent, South Africa. Fly into Johannesburg, the biggest city in South Africa and the most modern and prosperous city of the African continent. The time taken to travel from Victoria Falls, Zimbabwe to Johannesburg, South Africa is roughly 2 hours by flight. After arriving in Johannesburg or Jo'burg/Jozi as it is locally known, explore some of the popular sightseeing attractions in the city. Located at the heart of the country, this vibrant city is a must-visit when you plan your South Africa tour packages.
Nelson Mandela Square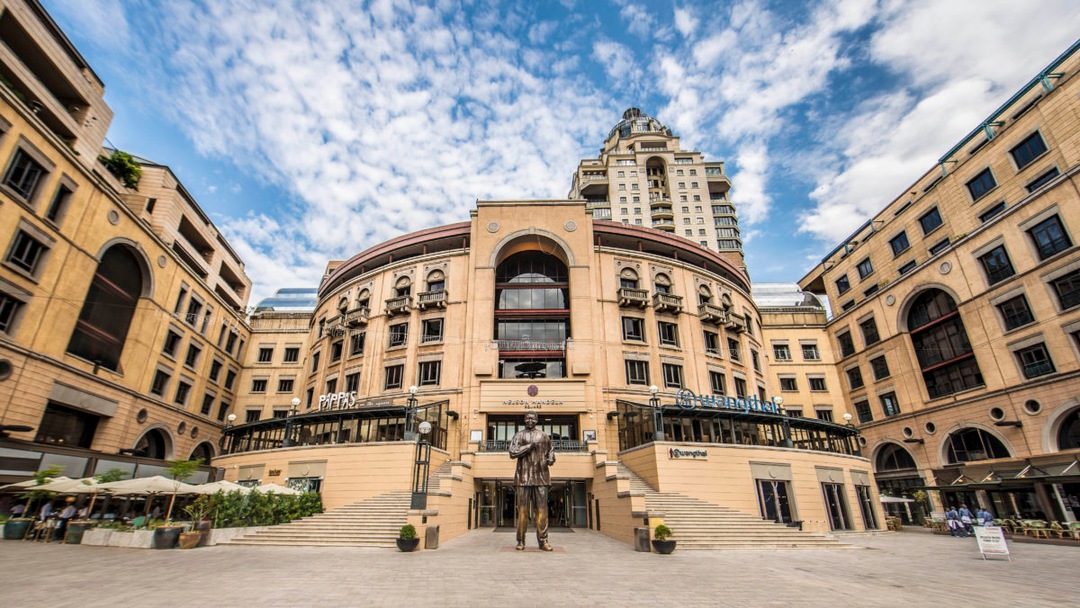 This is the main public square and shopping centre of Johannesburg city. It was earlier known as Sandton Square. It was renamed in 2004 after the former President of the nation, Nelson Mandela. The square houses a huge shopping centre (Sandton City), exclusive restaurants and branded stores. The public square and the shopping mall form one of the largest retail complexes in Africa.
The square is dominated by a huge statue of Nelson Mandela. In addition to it, the large open space is often the venue for many national as well as international prestigious events. In their own words, the official website of Nelson Mandela Square describes it as a 'European styled piazza that commemorates heritage and celebrates international style with the warmth of African hospitality'! There are no better words that we could have put it in and one of the major reasons why Jo'burg and by virtue, Nelson Mandela Square have to be a part of your South Africa holiday packages from India.
---
Day 8
Begin your day early and fly to one of the three capitals of South Africa. Of course, it is none other than the stunning coastal city of Cape Town. This city is the legislative capital of the country since it is the seat of the Parliament of South Africa. The other two capitals are Pretoria (administrative capital) and Bloemfontein (judicial capital). Cape Town is a beautiful city dominated by the spectacular Table Mountains and an endearing coastline. Above all, the coastline is home to the spectacular 'Cape Point' and 'Cape of Good Hope'.
---
Day 9
Get ready for a memorable day today as you soak in some of the best attractions in the city!
---
Day 10
Fly back to Johannesburg today! The time taken to reach Johannesburg from Cape Town is approximately 2 hours by flight. On arrival, visit one of the most exciting theme parks of Johannesburg – Gold Reef City.
Gold Reef City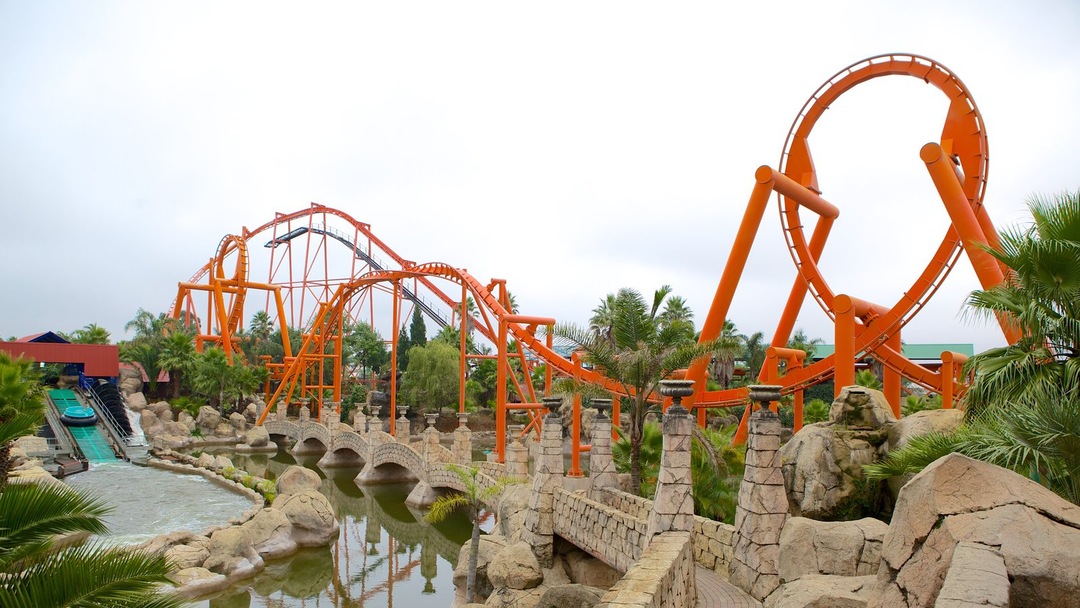 Gold Reef City is a large amusement park based on the theme of the gold rush. The theme park is one of South Africa's top family attractions with some of the biggest, fastest and thrilling rides and activities that you can enjoy to your heart's content. The location of the theme park is on an old gold mine. The mine was shut down in 1971. The amusement park theme is based on the Gold Rush of Witwatersrand in 1886 when a large number of miners arrived in South Africa with the prospect of discovering gold and becoming rich. The amusement park is home to many water rides, roller coasters and also the famous, Gold Reef City Casino.
From Johannesburg, head to Sun City – internationally known as Africa's premier holiday resort destination.
Sun City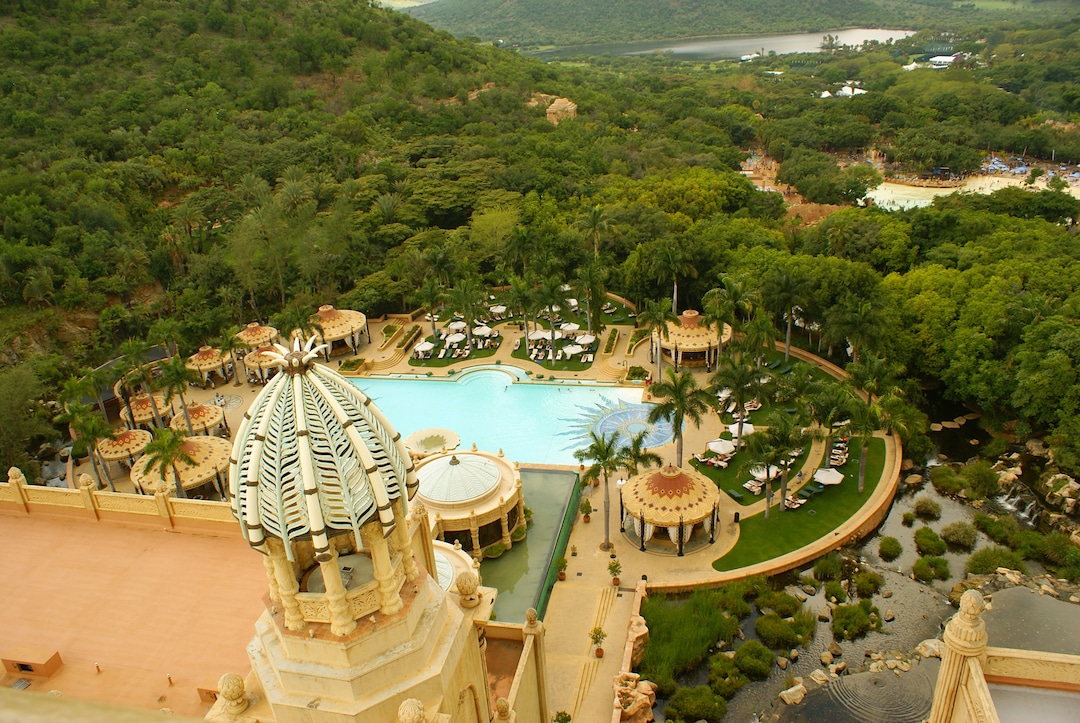 With an apt tagline that claims 'A world within a city', Sun City presents itself as a premier vacation destination of South Africa. It offers a host of lavish hotels, popular tourist attractions and world-class events that every kind of traveller can take advantage of! There are lots to see and plenty to do at this amazing location that will truly make you feel that you are on a holiday mode. In the evening, enjoy the casinos of Sun City and try your luck at winning some fortune.
---
Day 11
Today, you can explore some more activities at Sun City and get a true feel of this destination. You can try the exciting activity of speed boat ride to experience the thrill of water sports. Or else, you can join in the amazing fun at one of the water theme parks of Sun City. The water theme park at the Cabanas Hotel is known as 'Valley of the Waves'. It is famed for its super-fun rides and slides.
Cabanas Water Theme Park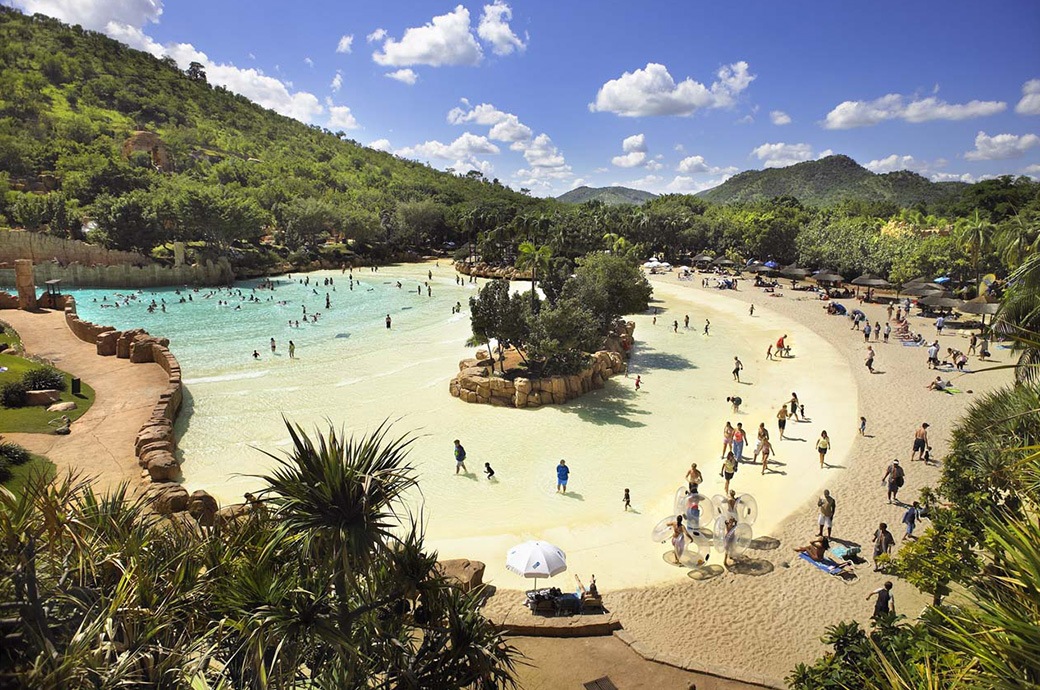 'Valley of the Waves' water theme park at the Cabanas Hotel in Sun City is one of the most popular tourist attractions of South Africa. The turquoise blue wave pools along with a stunning sandy beach are just what you need to relax your mind and body. There are several water slides and rides, some gentle and some adrenaline-rushing that satisfy everyone's need for having fun. The water park is so visually appealing that many travellers and tourists refer to it as a picture-perfect tropical island.
If you are more of a wildlife enthusiast, you can alternatively head to the Pilanesberg National Park. It is located at a distance of roughly 9 km from Sun City.
Pilanesberg National Park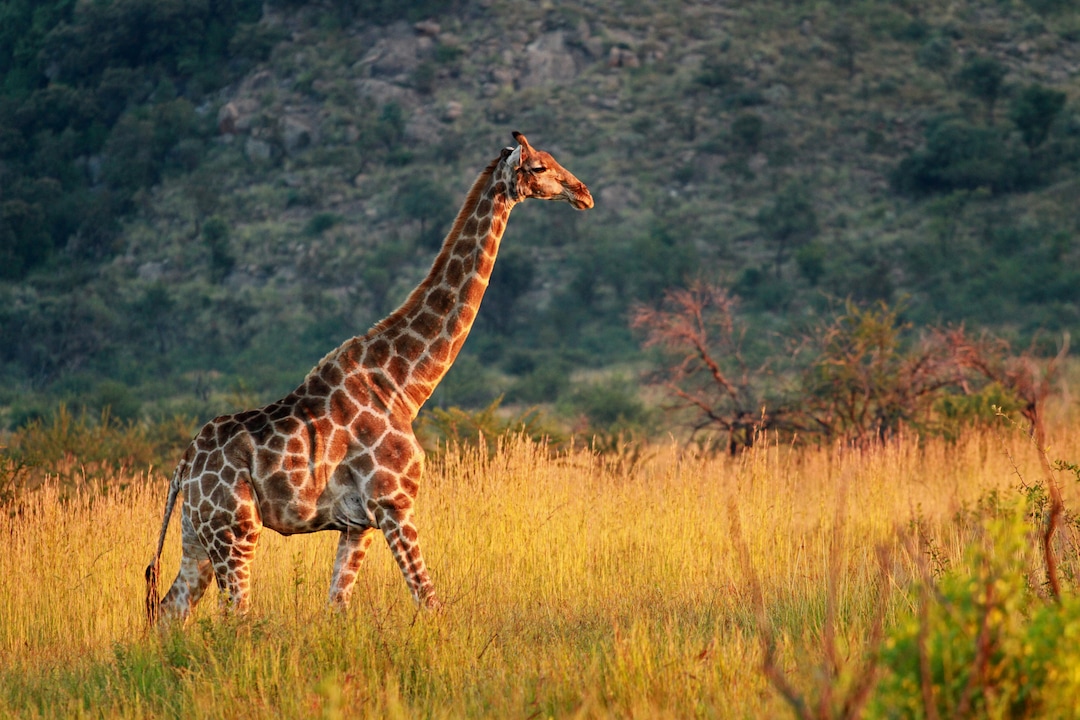 Located just outside Sun City, Pilanesberg National Park is a unique wildlife destination. Above all, it is set amidst one of the largest volcanic complexes of its kind in the whole world. The volcanic complex is home to an ancient extinct volcanic crater. In addition to the same, the landscape is scattered with abundant grassland, wooded valleys and geological features (rare rock types). It dates back to the early ages. The park is enriched with wildlife, prime being the 'Big Five' which can be spotted during safaris. A wide variety of flora and fauna that make the Pilanesburg one of the most popular game reserves of the country. Today, there about 7000 animal varieties and 300 bird species in the national park!
---
Day 12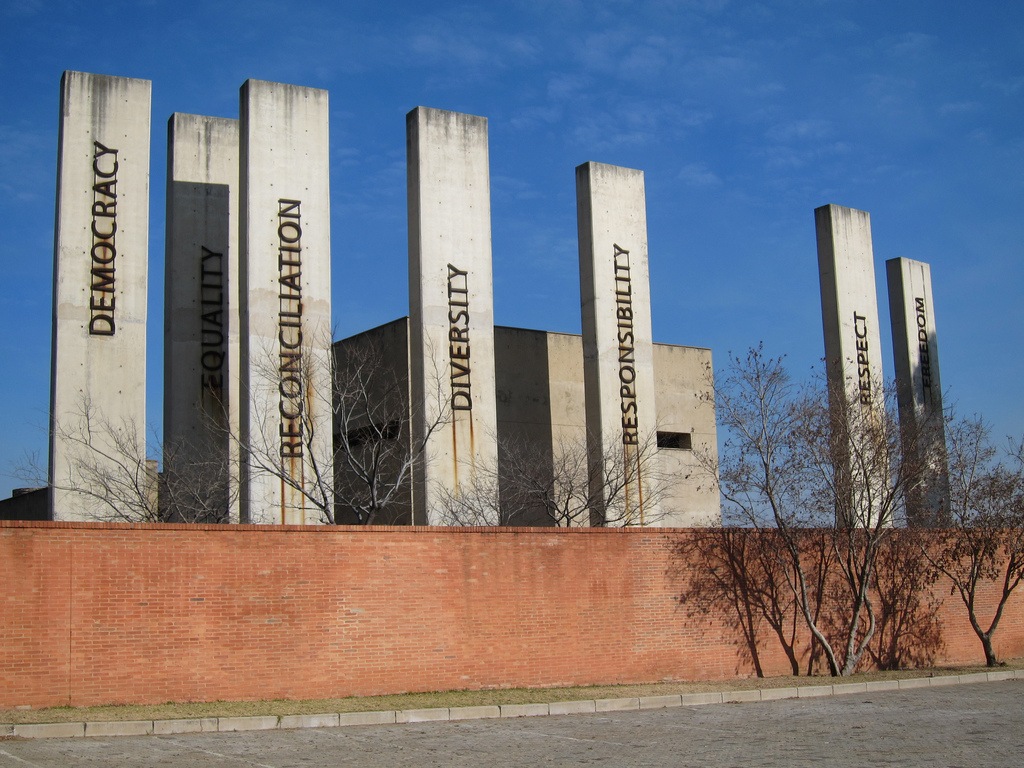 After a wonderful experience at Sun City, head back to Jo'burg today. The journey back to Johannesburg takes about 2 hours; Head back to Jo'burg and spend some quality time exploring the city some more. Few more popular tourist attractions are Apartheid Museum, Mandela House, Market Theater and Lion Park. You can also visit in the city of gold, Johannesburg along with it.
---
Day 13
Say goodbye to the rainbow nation and head back to your home city from Johannesburg. With this, we come to an end of this wonderful 2-week itinerary of Africa. Africa is filled with amazing memories and interesting insight. Thereby, this 2-week trip will definitely mesmerize you. Moreover, it will provide you with the perfect escape to trace the roots of mankind!
---
So, what are you waiting for? Get inspired and plan your 2-week African sojourn right away! If you have been looking for a reason to travel to Africa… then here's a solid one! It will not only be the perfect tour plan for a remarkable holiday… but will also acquaint you with the culture and history of Africa. Pack your bags and pack yourself with excitement for the most memorable journey of your lifetime… Jambo Africa!!!