Reading Time:
8
minutes
The Heartland of India is filled with wonders! Madhya Pradesh literally means 'Central Region' and is located strategically at the geographic heart of India. From spectacular palaces to thundering waterfalls and from dense woodlands to exquisite temples, Madhya Pradesh is a land of finest beauty and grandeur. Madhya Pradesh is the second largest state of India, after Rajasthan, in terms of area. Its grandeur will be experienced by you in all the Madhya Pradesh tourism packages that you choose to explore! The vast geographical expanse of this state has given rise to a variety of terrains right from plateaus to mountains and waterfalls to dense forests make the Madhya Pradesh tourism packages one of the best choices for a weeklong vacation. Almost a third of the state is under forest cover and it boasts some of the finest wildlife reserves in the country.
The state is home to amazing wildlife, finest forest reserves, rich culture and a true paradise for food lovers, framing the best kinds of Madhya Pradesh tourism packages. Madhya Pradesh is replete with an abundant variety of landscapes and sightseeing options that range from the clean cities of Indore, Bhopal to the densely forested areas of Kanha, Bandhavgarh & Panna; from the culture-rich cities of Mandu, Khajuraho & Gwalior to the temple-towns of Omkareshwar, Ujjain, Maheshwar and Amarkantak, Madhya Pradesh tour itinerary lets you witness the traveller's paradise and is suitable for every kind of traveller. Explore the heart of India in a week and frame one of a kind Madhya Pradesh tour itinerary to witness the most you can!
Day 1: Indore – Ujjain – Indore (3 Nights)

Welcome to the Heart of India – Madhya Pradesh! Proceed to Ujjain for sightseeing along with your Ujjain tourism packages. Explore one of the most popular cities of India with a heritage that takes you back in time along with all the Ujjain tourism packages that can be a part of your Madhya Pradesh exploration. Ujjain tourism packages are famous for its location as it is an ancient city situated along the banks of the Kshipra River and an important Hindu pilgrimage destination in India which gives you a proper chance to take the Ujjain temple tour. Here enjoy a lovely Ujjain local tour package of the holy city which includes a visit to the Kaal Bhairav Temple, Mahakaleshwar Temple, Sandipani Ashram, Bada Ganesh and Harsiddhi Mata Temple.
Day 2: Indore – Omkareshwar – Maheshwar – Indore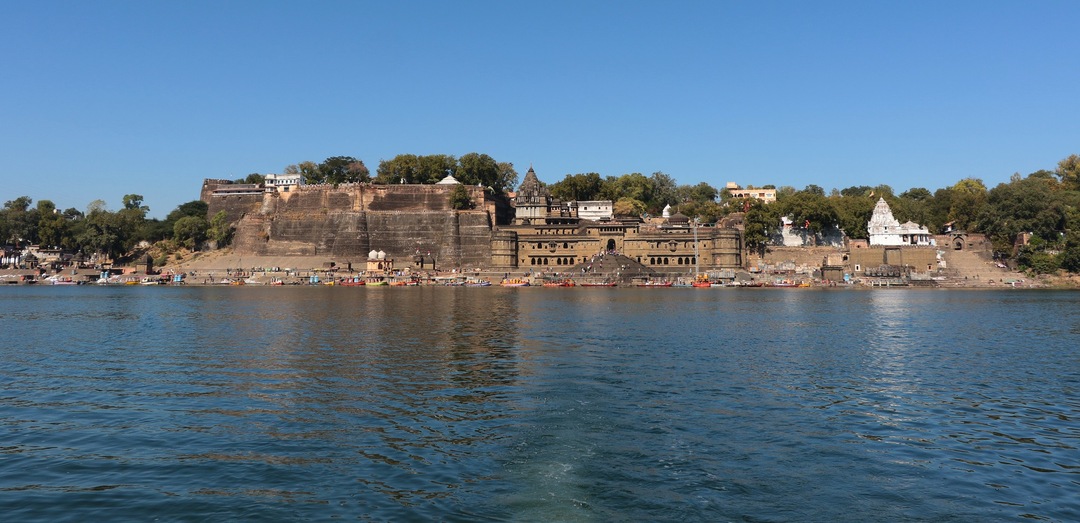 Today we proceed to Omkareshwar – one of the 12 sacred Jyotirlingas dedicated to Lord Shiva in India, situated on an island said to be in the shape of the Hindu symbol Om We also visit the town of Maheshwara to explore the exquisite riverside temples and enjoy some time for shopping.
Day 3: Indore – Mandu – Indore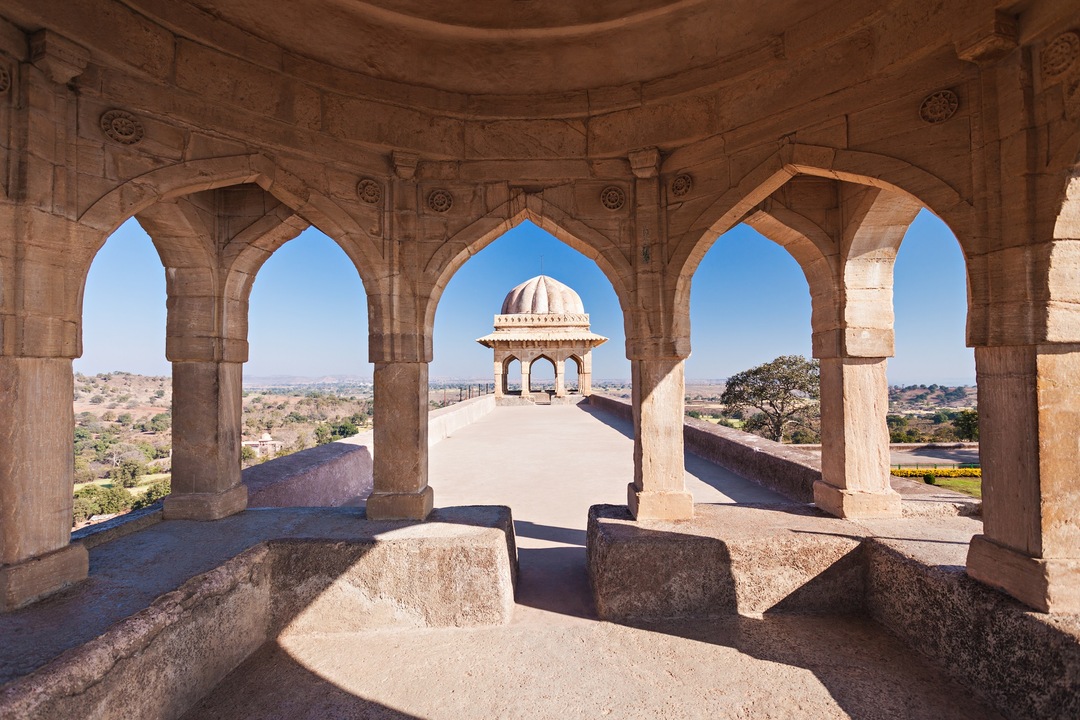 Head to Mandu today along with Mandu tour packages and experience this fortress town well known for its architecture. On arrival, visit Baz Bahadur's Palace, Jahaz Mahal, Jami Masjid and Rani Roopmati Pavilion along with your Mandu tour packages. In the evening enjoy Sarafa Bazaar, Khau Galli night tour for experiencing local Indore delicacies for dinner.
Day 4: Indore – Bhopal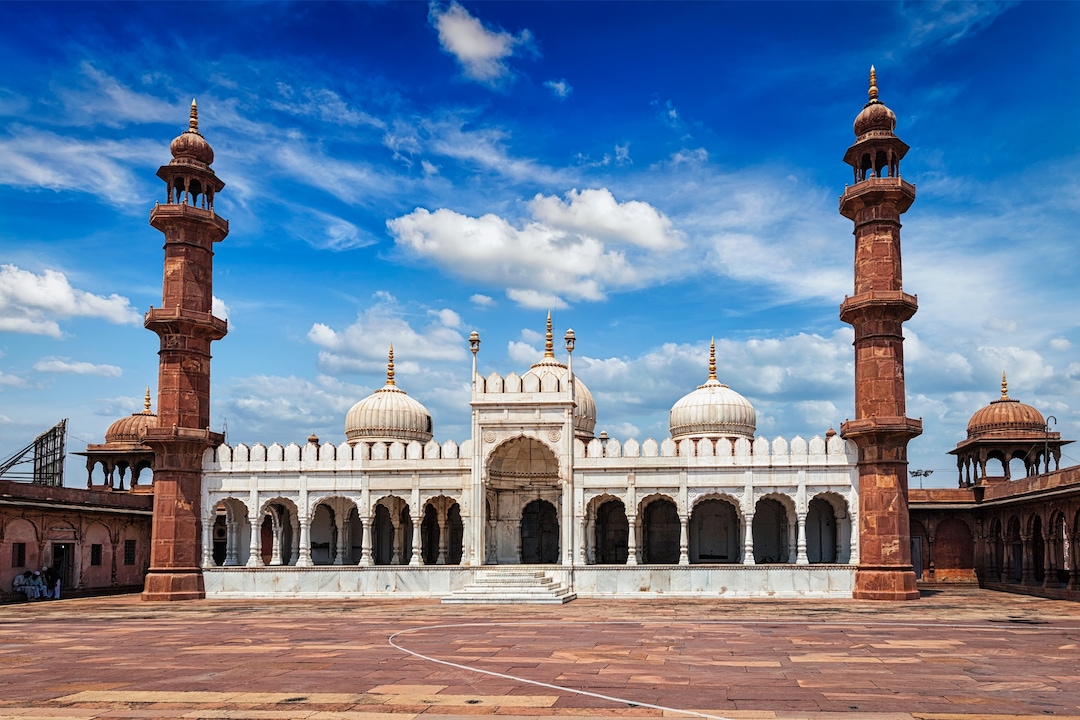 Explore Indore Rajwada Palace, Bada Ganpati, Lal Baag Palace and Kanch Mandir along with your Indore sightseeing packages. Enjoy shopping at Chappan Bhog bazaar along with your Indore sightseeing packages.  Later along with Bhopal tour package proceed to Bhopal, on arrival we explore Bhojtal and enjoy boating over here. Visit the Manav Sangralay, Van Vihar National Park, Pearl Mosque and Taj-ul-Masajid, one of the largest mosque in India along with your Bhopal tour package.
Day 5: Bhopal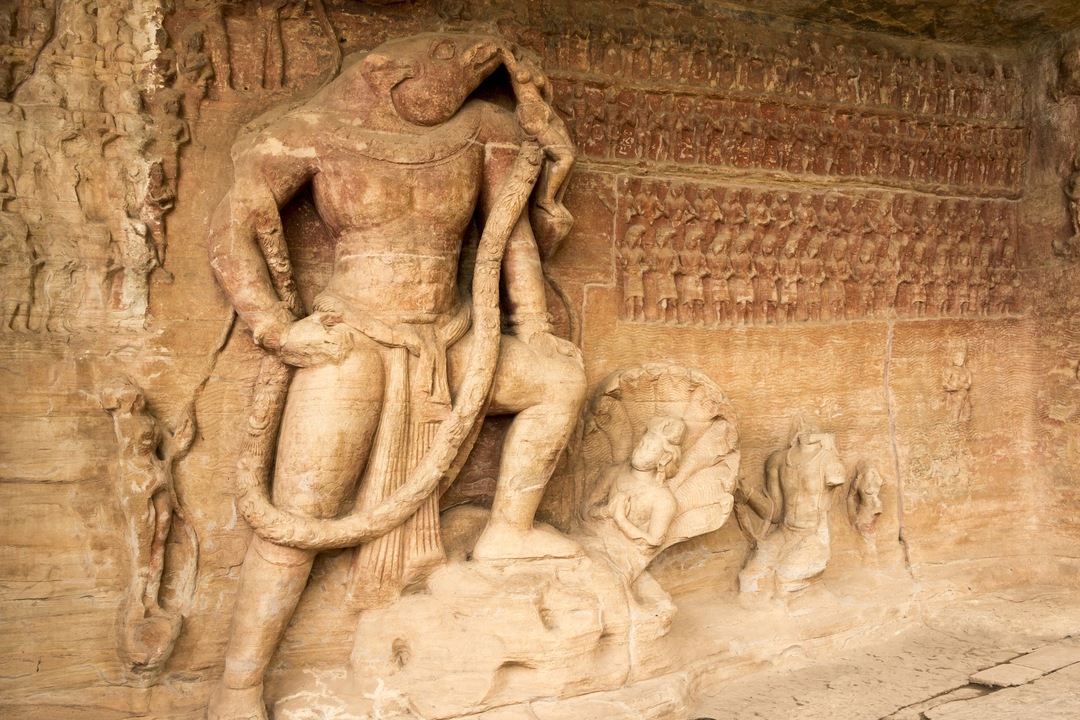 Bhopal city tour of the town of historical and religious importance, here we visit Bhojeshwar Temple. Then visit Bhimbetka caves – home to some of the oldest cave paintings known to man along with Bhopal city tour. Visit the famous Birla Mandir in the evening and enjoy our favourite activity of shopping along with the Bhopal tour package.
Day 6: Jabalpur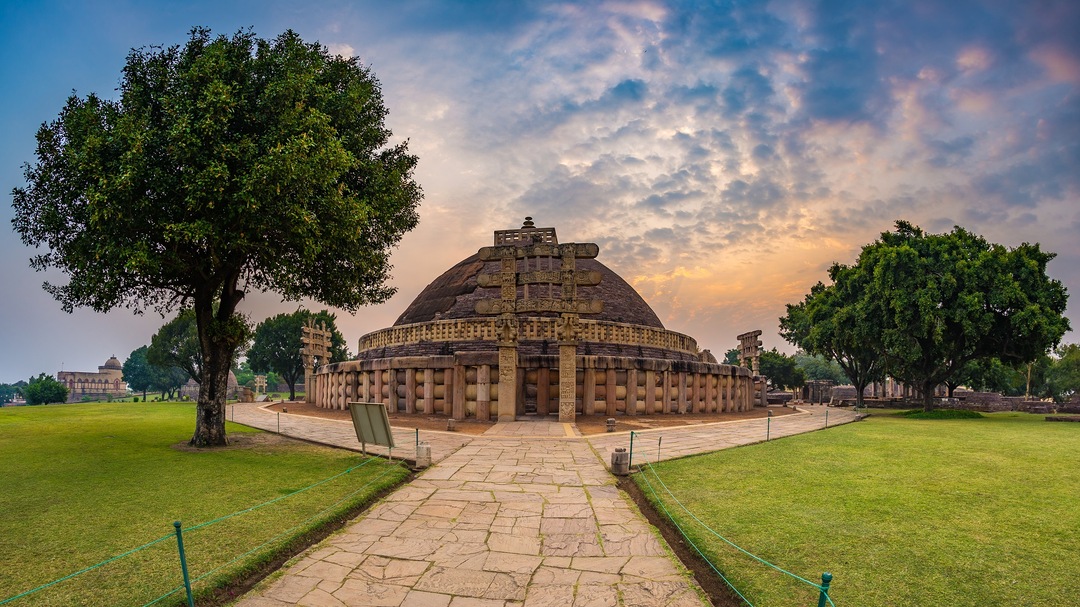 Today visit Sanchi en-route to Jabalpur. On arrival, explore the stupas, monasteries, temples, pillars adorned with intricate carvings and sculptures as one of the most important aspects of the Jabalpur tour itinerary. Also, visit the Udayagiri caves – well known for their rock-cut sculptures and images carved into the hillside in the early fifth century along with the Jabalpur tourism packages. Head to Jabalpur today along with Jabalpur tourism packages and explore one of the most famous cities of Madhya Pradesh, a major centre for the production of arms, ammunition and an important military base in India.
Day 7: Jabalpur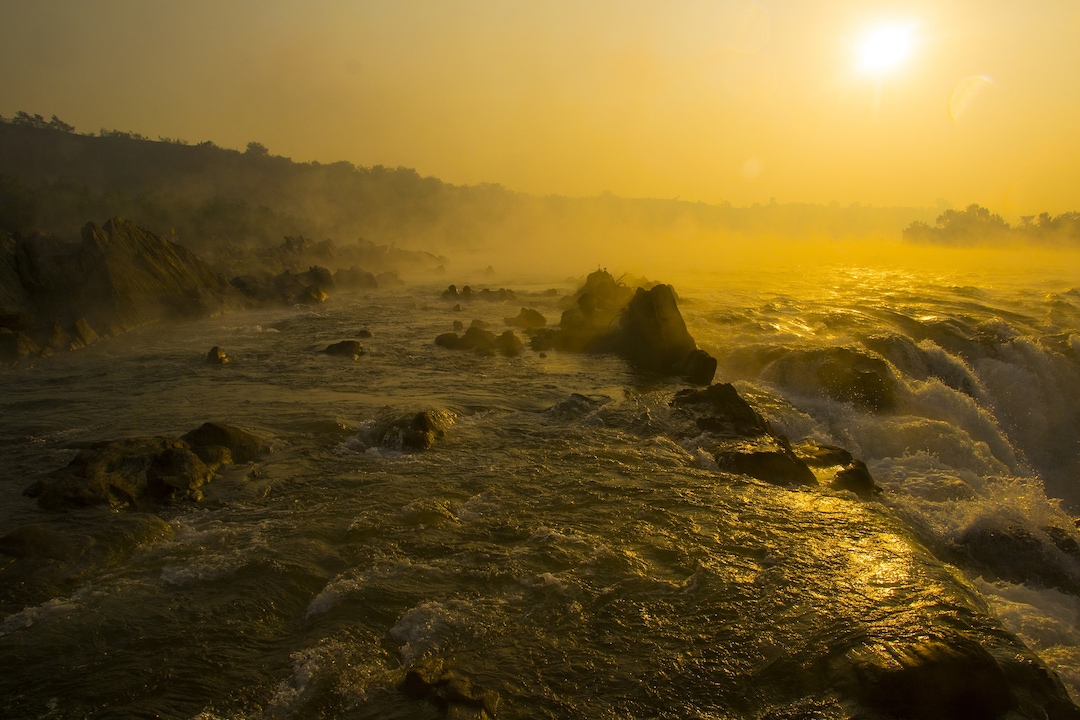 Today visit Dhuandhar Falls – a beautiful, white, frothing waterfall on the Narmada River along with all your Jabalpur tourism packages. Also, enjoy a boat ride through the spectacular marble rocks adorning the sides of this river at Bhedaghat. Pachmarhi can be explored by adding one day and forming a complete Jabalpur Pachmarhi tour package. Explore the ancient Pandav Caves, a group of 5 dwellings cut out of sandstone on a hill along with your Jabalpur Pachmarhi tour package.
Day 8: Jabalpur – Departure to Home
Head back to your hometown as your Madhya Pradesh tour itinerary comes to an end. This itinerary can be customized into 5 days itinerary for Madhya Pradesh by opting to skip one of the destinations. Any 5 days itinerary for Madhya Pradesh will serve like a mini weeklong tour to the heart state of India.
From tigers to waterfalls and ancient temples to stupas, the heart state of India has so much to offer in all of its Madhya Pradesh tourism packages. Find your multiple reasons, because one trip to this land will not contain your soul. It will keep calling you back to see so much more and experience even more. Choose your week, find your reason, listen to the calling of your heart as now, the heart of India awaits you!