Chamba is a small, quaint hill station situated in Himachal Pradesh, which lies at the intersection of the Dhauladhar and Zanskar mountain ranges. This northernmost district of the state is known for its exquisite natural beauty and witnesses a huge visitor influx throughout the year. Surrounded by the towering peaks of some of the tallest mountains in Himachal Pradesh and adorned with perennial waterfalls and river streams, this beautiful place holds a magical allure for tourists. However, this does not mean that Chamba is just about its natural beauty. This place has a lot more to offer, such as ancient temples, beautiful churches, awe-inspiring museums, vibrant street markets, etc. Other than this, you can also indulge in a number of outdoor activities on your trip to this hill station. In short, whether you are a history buff or a thrill seeker, a nature lover or a shopaholic, Chamba is the perfect place to be.
For your convenience, here is a list of some of the best places to visit in Chamba that you should definitely include in your travel itinerary:
Khajjiar Lake
Situated at a height of around 1951 meters above sea level, this pristine lake is one of the major tourist places in Chamba. The water source of this lake is the small water streams of the Himalayas.
Surrounded by evergreen cedar trees, Khajjiar Lake is an idyllic spot to spend some time away from the hustle and bustle of the city. However, it is also famous for offering a number of recreational activities. From horseback riding to paragliding and zorbing, there are so many options when it comes to outdoor activities at Khajjiar Lake. Other than this, you can also go to the Khajinag temple, which is famous for featuring fine wood carvings and a gold dome.
Kalatop Wildlife Sanctuary
Perched on a hilltop, Kalatop Wildlife Sanctuary is another addition to the list of best places to visit in Chamba. Spread over a large area of 30.9 square kilometres, this sanctuary features a number of trekking trails and a small stream of the Ravi River that dissects the park. If you are a wildlife enthusiast, there can be no place for you better than this. You can spot a number of indigenous animal and bird species here, including pheasants, the Eurasian Jay, the Grey-headed Canary, the Himalayan Black Bear, the Himalayan Black Marten, serow, leopards, jackals, langurs, etc. The best thing is that you can also have stunning views of the snow-covered Pir Panjal mountain ranges from here.
Chamera Lake
This exquisite lake was originally built as a reservoir for the Chamera Dam, which is also a major hydroelectricity project in the region. Due to the scenic views it offers, Chamera Lake is an important part of sightseeing in Chamba. Situated at a height of 763 metres above sea level, this is the perfect place to plan a fun picnic. You can find a number of food stalls in the area where you can enjoy a hot cup of tea or coffee with a quick snack. If thrill is your idea of fun then you can also go for a speed boat ride in the lake to get an adrenaline rush.
Laxmi Narayan Temple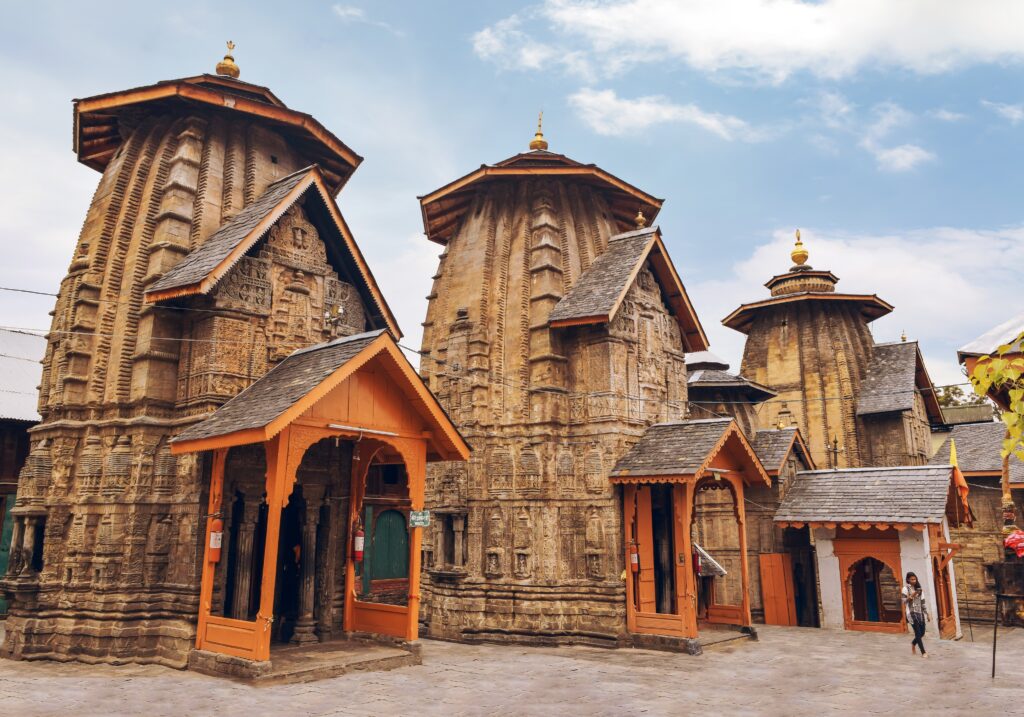 One of the most famous tourist places in Chamba, the Laxmi Narayan Temple, is known for its great historical importance. This wonderful architectural marvel was built in the 10th century by Raja Sahil Verman. The vast complex is spread over a large area and consists of six different temples. It has impressive exteriors adorned with beautiful carvings. And there is a metallic structure of Garuda right at the main entrance of the temple. The main deities of this ancient temple are Lord Shiva and Lord Vishnu. According to a legend, this temple is believed to be made out of marble stone brought from the Vindhyachal Mountains.
Church of Scotland
Situated in the main market of the town, this is one of the most important places to see in Chamba. Built in a dressed-stone structure and featuring lance windows, this beautiful church enthrals a large number of visitors. It was built by Raja Sham Singh in 1905 in the presence of the Scottish monk, Dr. M'Clymont. It was dedicated to the Church of Scotland mission for the use of the Christian community of the town. Currently, it has become one of the major tourist attractions in the area due to its impressive architecture.
Rang Mahal
Originally built by Raja Umed Singh in the 18th century, this beautiful structure is another addition to the list of the best places to visit in Chamba. This impressive structure showcases a perfect blend of British and Mughal architecture and is one of the largest monuments in the town. Designed with high, fort-like walls, this magnificent structure served a number of purposes in the past. The western part was used as a royal treasury. The southern part of this monument was later built in 1860 by Raj Sri Singh. This structure went through a number of transformations over all these years, and eventually, the State Handicrafts Department took control of it.
Manimahesh Lake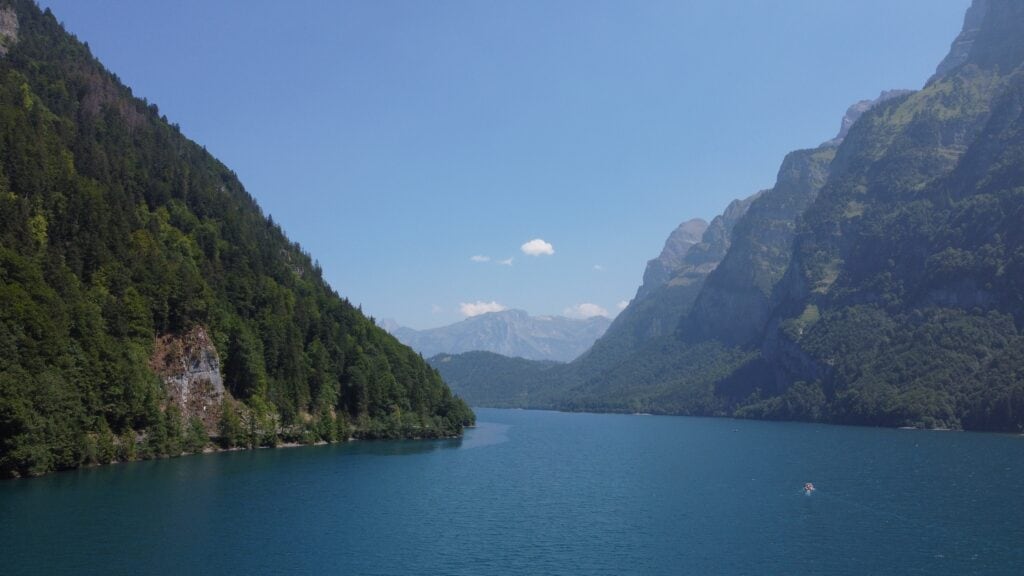 This beautiful lake in Chamba has the same importance that Lake Mansarovar has in Tibet. Located in the foothills of Mount Kailash, Manimahesh Lake is one of the most revered places in the town. It is considered to be the abode of Lord Shiva and has a huge religious significance. People from all over the country visit this holy lake to seek the blessings of Lord Shiva. Other than this, it is also a scenic spot that is surrounded by beautiful mountains. In short, this mystic lake is also the perfect place to admire the beauty of nature.
Bhuri Singh Museum
If you are a history buff, there is no better place than this awe-inspiring museum. It has been dedicated to the erstwhile ruler of Chamba, Raja Bhuri Singh. This museum exhibits a large collection of miniature paintings of various art styles. Other than these, it also features a wide variety of musical instruments, armour, traditional costumes, jewellery, and several other artefacts. In short, this museum gives you a chance to take a closer look at the ancient culture of Chamba.
Chamba Market
A trip to Chamba is always incomplete without visiting the vibrant street market that this townhouses. If you are someone who loves handcrafted and traditional items, Chmaba main market is the right place for you. You can head out to this shopping haven and buy some souvenirs to make this trip even more memorable. From beautiful hand-weaved shawls to unique miniature paintings, and needlecrafts to wood arts; you will get a wide range of options. Head out to this shopping haven and buy some souvenirs to make this trip even more memorable!
Now that you know all the important places to visit in Chamba, plan a fun-filled vacation now. At Veena World, you can find an all-inclusive Chamba tour package that matches your specific requirements.