Chamba Tour Packages
The picturesque town of Chamba offers serenity through its spectacular natural beauty and spirituality that elevates the mind.
Chamba, Himachal Pradesh is a small town that promises a picturesque vacation at a destination where a mystic aura of serenity engulfs you as you traverse the lands, exploring their secrets. A tour of Chamba will leave you speechless as you get to witness nature at its best. Nestled cozily between the Pir Panjal, Zanskar, and Dhauladhar ranges, on the banks of River Ravi, with majestic mountains standing guard, and with miles upon miles of lush sloping countryside and meadows replete with blooms, Chamba Tourism enchants you with its charm.
Booking a Chamba tour package is one of the best ways to explore this town in its true essence as your entire itinerary for Chamba will be taken care of and all you will have to do is concentrate on enjoying your trip to the fullest. Veena World offers some of the most exclusive and customization cost-effectively priced Chamba tour packages online that you can explore to find a tour that suits your plans the best. If you plan to spend your next vacation with a Chamba tour, Veena World will ensure that all your needs are met. Regardless of which Chamba itinerary you choose, your sightseeing, stay, and conveyance in the town will be taken care of by Veena World. With our cost-effectively priced Chamba tour package, you can forget worrying about trip planning; we've got it all covered for you.
Chamba Travel Packages
| Chamba Packages | Day/Night | Price |
| --- | --- | --- |
| Seniors' Special Dalhousie Dharamshala Amritsar | 8 Days | ₹99,000 |
2 Chamba Holiday Packages
Showing 1-2 packages from 2 packages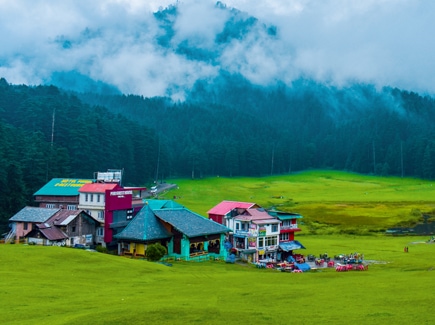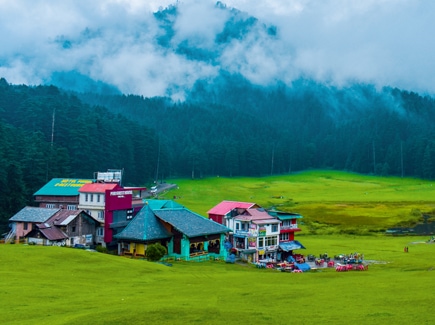 Seniors' Special Dalhousie Dharamshala Amritsar
SUPER DEAL PRICE
Starts from
per person on twin sharing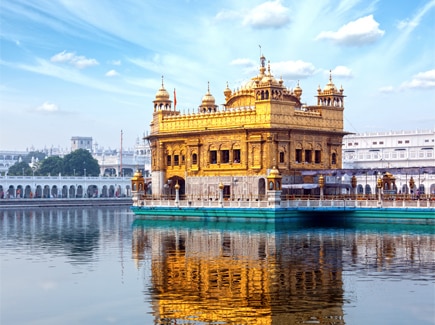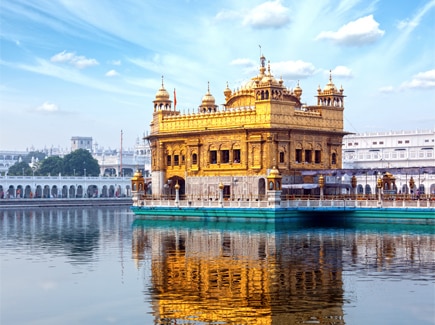 Dalhousie Dharamshala Amritsar
Get to know more about Chamba before booking your tour packages
Chamba, Himachal Pradesh, is the northernmost district of the state and is well-known for housing a number of palaces and temples. The history of the region dates all the way back to the 2nd century BC. The Kolian tribes were the earliest inhabitants of the region. In subsequent centuries, Chamba came under the rule of the Rajputs, Thakurs, Pratiharas, Sikhs, and then the British. All these rulers left their imprint on the valley in terms of palaces, mansions, temples, and other historic structures that have become important attractions in Chamba.
What makes a tour of Chamba even more attractive is that the town offers the perfect retreat from the hustle and bustle of daily life.
Experience Chamba
When it comes to planning a Chamba itinerary, your schedule doesn't have to revolve completely around exploring the scenic prowess of the town, as Chamba also has a claim to a rich culture and heritage. A relatively lesser-known hill station in Himachal Pradesh, Chamba makes for a destination that offers a complete vacation experience. Mountains, meadows, cascading rivers and streams, never-ending greenery, and an unspoiled atmosphere; the town is truly is mesmerizing. Apart from the postcard-like surroundings, there are also ample opportunities to trek and hike some of the most spectacular trails in the country. In addition to these, the temples in Chamba are an important social and spiritual epicenter that you can explore with your Chamba itinerary.
Given the rich culture and legacy left behind by its erstwhile rulers, Chamba in Himachal Pradesh has developed its very own niche in traditional Pahari paintings and handicrafts. This Himalayan kingdom is also known for hosting two world-renowned festivals, the Sui Mata Mela, held during March/April for four days and the Minjar Mela celebrated on the 2nd Sunday of the month of Shravan. These festivals attract a lot of tourists to visit Chamba in Himachal Pradesh.
Veena World prides itself on offering specially curated Chamba tour packages at cost-effective prices. You can easily book a tour package to Chamba online that includes the best attractions in Chamba that you would like to explore on your tour. Veena World ensures you get the best experience of Chamba Tourism.
Things to Do in Chamba
If you are planning on booking a Chamba tour package for your next vacation, you should try and include the best of attractions that the town has to offer in your Chamba itinerary. Here are some of the recommended attractions that Chamba Tourism has to offer, which you can visit on your tour:
The Temples: The temples of Chamba valley are an interesting lot. Apart from the religious significance, these temples offer you a window into the lives of the rulers who built them, as well as the life and times of the people during that era. Each of these temples has unique architecture, intricate wood and stone carvings and is dedicated to various deities. Among the hundreds of temples of all shapes and sizes, the ones that stand out are the Laxmi Narayan Temple, Bajreshwari Devi Temple, Chamunda Devi Temple, Champavati Temple, Sitaram Temple, Harirai Temple, and the Bansi Gopal Temple.
Chamera Lake: A visit to this lake is enough to give you memories for a lifetime. The gush of pure and fresh air as you reach the destination will instantly rejuvenate you, as the trees surrounding the lake give an illusion of gazing at a pearl in an oyster. Then there is the dam nearby which only adds to the already surreal experience.
Manimahesh Lake: This Lake, situated in the Pir Panjal range, is reached after a 13 km trek. It is considered to be a sacred site by Hindus as it is believed to be the abode of Lord Shiva. The lake remains frozen for most of the year.
Himachal Emporium, Rang Mahal: Rang Mahal was built by the erstwhile ruler Raja Umed Singh in the 18th century. The design of the building draws influence from both Mughal and British architectural styles. A part of this building now houses the Himachal Emporium which displays and sells exquisite local handicrafts, shawls, and preserves.
Akhand Chandi Palace: Like Rang Mahal, the Akhand Chandi Palace was also built by Raja Umed Singh during 1747-1765. This palace is a testimony to the grandeur of the period. The location of the palace is such that it overlooks many important temples such as the Sui Mata Temple, Chamunda Devi Temple, and Laxmi Nayaran temple. The palace was sold by the royal family to the Government of Himachal Pradesh and has now been converted into a Government College and District Library.
Bhuri Singh Museum: This museum is of great importance as it acts as a custodian of Chamba's legacy. Be it the miniature Pahari paintings, copper-plate inscriptions, or the ancient texts, this museum has preserved relics and documents related to Chamba Valley for a long time now.
Best Time to Visit Chamba
The summer months, from March to June, are the best months to plan a tour to Chamba. The weather is quite pleasant, and you can enjoy your tour of the town to the fullest.