Known as the land of natural and cultural wonders, Peru is a place where people visit to experience its beauty at least once in a lifetime. This place has taken a huge upswing as a luxury travel destination in the past couple of years thanks to people's interest in travelling to unexplored and majestic destinations. Its popularity is reflected in the rapid development of hotels and resorts to accommodate travellers and give them a taste of luxury and comfort. Peru's resorts and hotels are equipped with world-class amenities and know the intricate details of conviviality. You can find some of the best luxury resorts in Peru, South America that will be an eternal part of your luxury travel dream. If you are planning to book your Peru travel package then here are the top resorts and hotels in Peru where you can have a luxury stay:
Tambo Del Inca Resort And Spa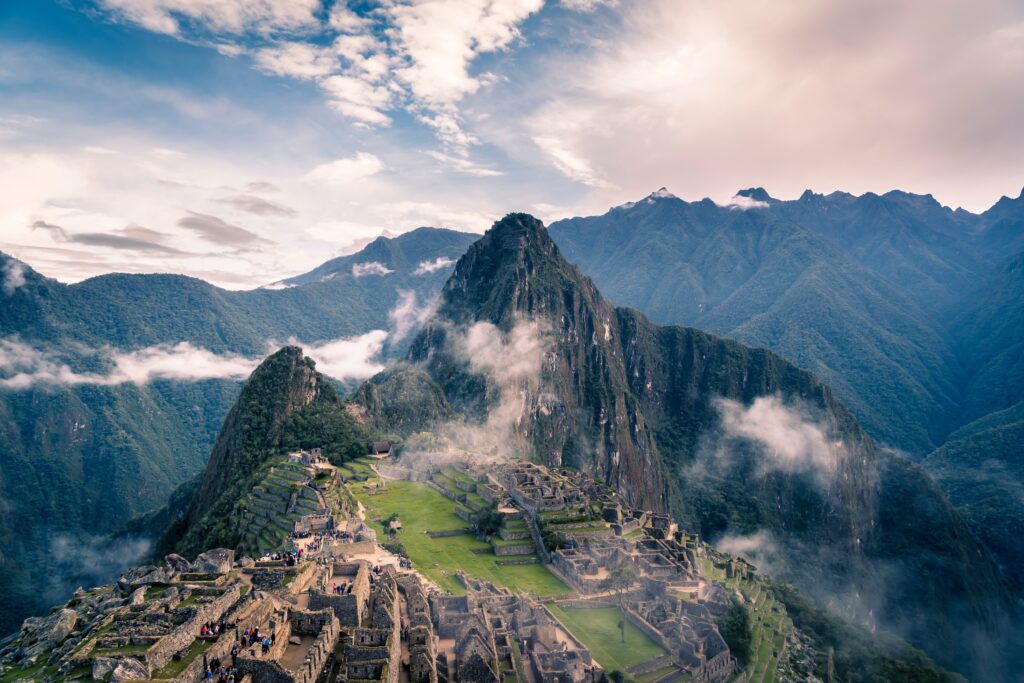 Tambo Del Inca Resort and Spa is a luxury accommodation in Urubamba, which is situated between the Vilcanota River and the Sacred Valley Mountains. It's rather fascinating to know that this 5-star property has a private train station in Machu Picchu.
When you stay at this property, you will be amazed by the Andean theme interiors, warm lighting, and use of striking marble stone that elevates the look of the room. This is one of the best resorts in Peru with all the modern amenities, an opulent garden terrace, a gorgeous swimming pool, a well-equipped gym, a calming spa centre, and many other facilities. One of the highlights of this resort is its Andean-style restaurant that serves authentic cuisine prepared by the chef. Other than this, if you want to enjoy a cosy time at the bar, then the 'Kiri' bar on the hotel premises is the best place to grab a sandwich and drink in the evenings.
Address: Ferrocarril Avenue S/N, Sacred Valley, Urubamba, Cusco
DCO Suites Lounge & Spa
If you want to have a dreamy vacation, lounging in your room, soaking in the gorgeous view of the ocean, then stay in DCO Suites. It is counted amongst the best beachfront resorts in Peru, and rightly so! This gorgeous property is located on the shoreline of Pocitas Beach. The light-coloured walls, comfortable furniture, and well-connected space will instantly uplift your mood and make you ready for a beach vacation.
Because of its warm hospitality and proximity to the beach, this resort is popular with families, solo and couple travellers. Your morning view at this place will be an endless blue ocean, lush green flora and a soft sand beach. If you want a quiet and peaceful vacation in Peru, then there is no better place than the DCO Suites Lounge & Spa resort. Indulge in delicious food at the restaurant and spend your day indulging in water activities or going for a relaxing spa session.
Address: VWH5+CGH Acceso Mancora, Máncora 20151, Peru
KiChic Boutique Hotel
Next on the list is yet another gorgeous beachfront resort in Peru that is best known for its hospitality and ambience. If you are in search of a place where you can spend a low-key vacation in Peru, look no further than the KiChic Boutique hotel. It is a spa retreat where people come to rejuvenate and have a tranquil vacation. This place is a true reflection of luxury sitting in the lap of Mother Nature. The theme of KiChic is what gathers a lot of attention from visitors. This is a nature-themed resort that aims to bring its guests closer to the environment in its purest form.
Yoga classes, spa sessions, private cinema at the beach and whale watching are some of the unusual but beautiful activities that await you at this property. Besides this, the fish bar and vegetarian cuisine at the hotel are to die for!
Address: Acceso Mancora, Máncora 20850, Peru
Inkaterra Reserva Amazonica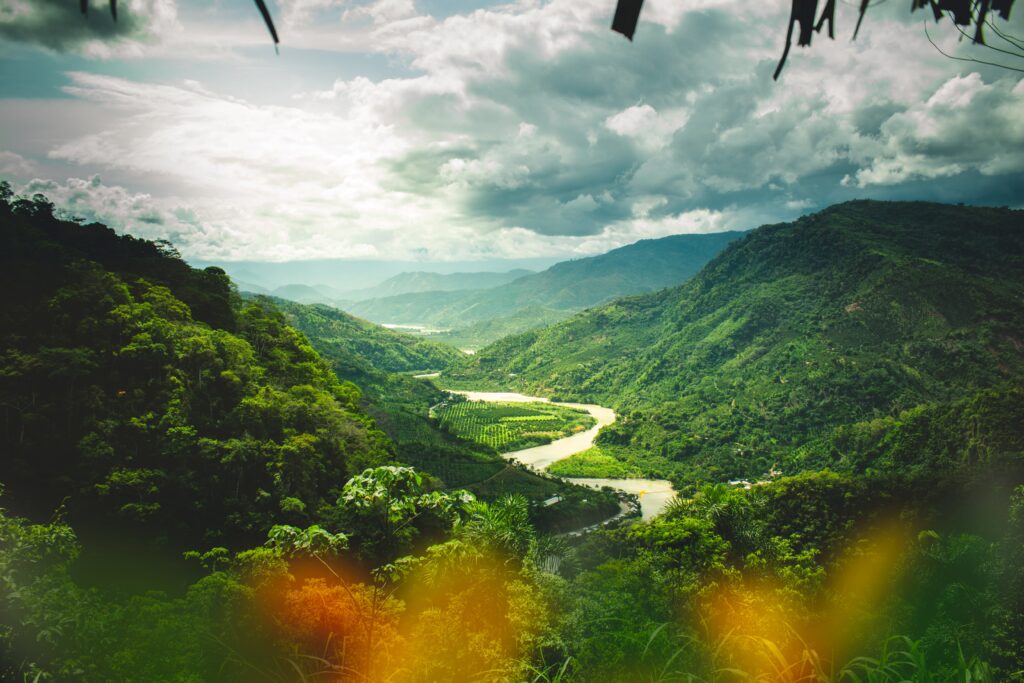 If Amazon rainforest is one of your dream places to visit in Peru, then Inkaterra Reserva Amazonica is the best resort to stay in. This experiential resort is situated in front of the Madre de Dios River with an eco-luxury focus. This one-of-a-kind resort gives you the rare chance to spend quality time with your loved ones in the middle of nature, listening to the sounds of chirping birds and gushing water. The interior of the resort is inspired by Ese'Eja culture.
The restaurant in this boutique hotel serves an international buffet with a variety of options that delight all taste palates. Besides this, personalised welcome, transportation facilities by land and river, and Inkaterra Explorer Guide service are some of the services that ensure a comfortable and exciting stay at the property. It is a place that will introduce you to the jungle ecosystem and all the fascinating things in the Amazon rain forest. It surely is a one-of-a-kind experience.
Address: Rio Madre De Dios Km15, Puerto Maldonado, Peru
Muyuna Lodge
Muyuna Lodge is the best place to stay in Peru if you are up for a thrilling and adventurous vacation. The guests at this eco-lodge are the lucky ones who get to experience the wildlife in their natural habitat. Wildlife viewing, Amazon hikes, and river cruising are some of the activities that are lined up for you if you choose to stay here. It is located at the centre of the Peruvian Amazon rainforest and guarantees a closer view of the famous pink dolphins. At night, you can call it a day at your private bungalow and enjoy a relaxing time.
The interior of Muyuna Lodge has traditional architecture reflecting the life of a jungle. The structure has heavy use of premium local woods that give a cosy and warm feeling. The lodge offers all the essential amenities to provide you with comfort and convenience.
Address: Office Ground Floor, Jirón Putumayo 163, Iquitos, Peru
Aranwa Pueblito Encantado del Colca
Aranwa Pueblito Encantado del Colca is an impressive property that will set you up for a grand luxurious vacation in Peru. Located on the river banks of Colca river, the architectural design of this place reflects the foregone colonial era. This is a perfect mountain hotel in Peru that allows you to have a relaxing time amidst the natural beauty. It has some of the best facilities such as a spa centre, cabana bar, and a dedicated restaurant that speaks a lot about the hospitality and service of this place. Waterfalls, thermal springs and other places to explore that will keep you engaged during your vacation.
Address: Pasaje Cañon del Colca La Molina, 15024, Peru
Skylodge Adventure Suite
The Skylodge Adventure Suite is a one-of-a-kind transparent luxury capsule in Peru that has hanging bedrooms. Yes, you heard it right! It is a paradise for adventure seekers who believe in staying in unique places. This hanging hotel in Peru is not for the faint-hearted as you have to hike a steep trail through ziplines to reach your accommodation. You get an all-inclusive package at this resort with breakfast, dinner with wine, transportation, and guide services. The panoramic view of the sacred valley while staying in the suit is definitely mesmerizing. It is a luxury experience that you will never forget in your lifetime. Each bedroom has a private bathroom and complete privacy along with the proper amenities, making sure that you feel at home.
Address: Pista 224 km, Ollantaytambo, Peru
Peru is one of the most famous travel destinations in the world. The Amazon rain forest, the mists of Machu Picchu, and the Colca Canyon are some of the places that attract tens of thousands of travellers every year. These luxury accommodation options allow you to discover Peru like never before. Make sure to stay at one of these properties that complement your luxury vacation well.