Reading Time:
8
minutes
Enveloped in lush greenery, Pachmarhi is a beautiful hill station amid Satpura ranges in Madhya Pradesh, India. The serenity of this place makes it one of the most sought after tourist places. Panchmarhi is a year-round destination due to its pleasant weather and sees a consistently high visitor influx. But, in the summer and monsoon season, this beautiful hill station has its own charm. Recognized as a UNESCO Biosphere Reserve, this is a place you cannot miss on your trip to Madhya Pradesh.
Enough about the beauty of Panchmarhi and let's talk about how you can make the most out of your trip. You can enjoy a vacation to the fullest only when you find an equally beautiful and relaxing accommodation. When you come after a long, adventurous day ofsightseeing in Panchmarhi, the first thing you would want is a comfortable hotel room so that you are ready for a new action-packed day. This is the reason why finding a nice hotel is undoubtedly the most crucial part of your entire trip planning.
To make things easier for you, we have compiled a list of the top 8hotels in Pachmarhi that you can choose to stay in on your trip and make your vacation a memorable affair.
1. Serenity by Cyber Tatva
This is one of the most popular hotels in Pachmarhi worthy of a 5 star rating. The soothing ambience of this hotel does justice to its name and makes it ideal for a relaxing vacation. With modern decor and stylish interiors, the spacious rooms of this property are perfect for cosying up after all that trekking and sightseeing. Here, you get a number of amenities including a 24×7 front desk, parking, free Wi-Fi, an in-house restaurant, housekeeping etc.
2. Hotel Amrapali
Located in the center of Panchmarhi, this is definitely one of the best hotels that you can choose to stay in. Due to its close proximity to the main bus stand, reaching there is not a big problem. With comfortable and spacious rooms which are tastefully decorated, you also get all the basic amenities like free high speed internet, spa etc. There is an in-house restaurant as well that serves delectable vegetarian food.
The best thing about staying at this hotel is that they also arrange a private vehicle for sightseeing on prior request. So, if you are visiting Pachmarhi for the very first time and are not familiar with the places, around, ask the hotel management staff to book a private jeep and you're sorted!
3. Hotel Utkarsh
If you are a honeymooning couple and want to plan a romantic getaway to Pachmarhi, Hotel Utkarsh is the perfect accommodation option. And, if you are on a vacation with your family or friends, then also this all-suite hotel is a great pick. Here, you get all the basic amenities likeair-conditioned rooms, 24×7 power backup, same-day laundry, pick-up & drop and round the clock room service. Plus, the breathtaking view you get from your room is an absolute delight to the eyes.
4. Misty Meadows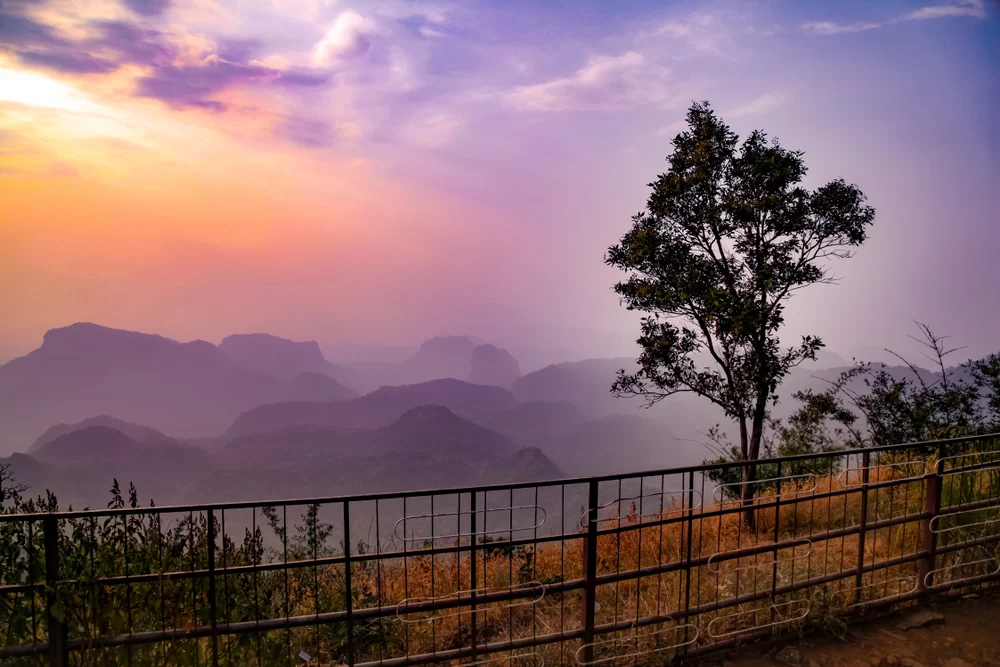 If you are looking for an accommodation option offering comfortable and cosy rooms without burning a hole in your pocket then Misty Meadows is a perfect option for you. Enjoy your tranquil vacation in an aesthetically designed room with a number of exceptional services including travel assistance, forest safari bookings and trekking arrangements. Or, you can go for a more luxurious accommodation by booking the Misty Exotic Villa. This modern villa is locatedwithin a walking distance and is a part of Hotel Misty Meadows. It comprises of 4 beautifully decorated bedrooms, a fully-equipped kitchen, a living room with a rooftop gym and manicured lawns. This is a perfect accommodation if you are travelling with family or in a large group.
 5. Hotel Kachnar
If you are looking for a decent hotel without going overboard with the budget, Hotel Kachnar is one of the ideal options in Pachmarhi. They offer spacious and comfortable rooms with all the modern facilities. And, a visit to their in-house restaurant is a must if you want to relish some amazing vegetarian dishes. The best thing about this hotel is its location.You can walk to the main market where you will find a number of local vendors, either shop your heart out or taste some mouth-watering street food. Also, the hotel arranges for adventurous activities like trekking, camping, biking etc. on special requests.
6. Hotel Pandav Retreat
Hotel Pandav Retreat in Pachmarhi is an ideal choice when you want an accommodation as quaint as this hill station. They provide you with comfortable rooms which are tastefully done and offer a breathtakingly beautiful view of lush green mountains. If you want to spend and day when you would just stay back and enjoy the property, then also this place is perfect. Spend a few hours lazying around in their manicured garden or devour some lip-smacking food at their in-house multi-cuisine restaurant. And the best thing about opting for this hotel is that they also arrange sightseeing tours.
7. Hotel Indraprastha
This is one of the best options if you are looking for a hotel accommodation in Pachmarhi at a reasonable price. They offer large rooms which are aesthetically done with all the basic amenities. Their multi-cuisine restaurant is equally popular among the guests of this hotel and locals both. Here you can find a variety of Indian, Chinese and Continental dishes. They also have a separate vegetarian kitchen for people who want to enjoy some delicious, pure-vegetarian dishes. If you choose to stay at Hotel Indraprastha in Pachmarhi, make sure you pay a visit to their themed coffee shop which is designed in Kerala architecture style.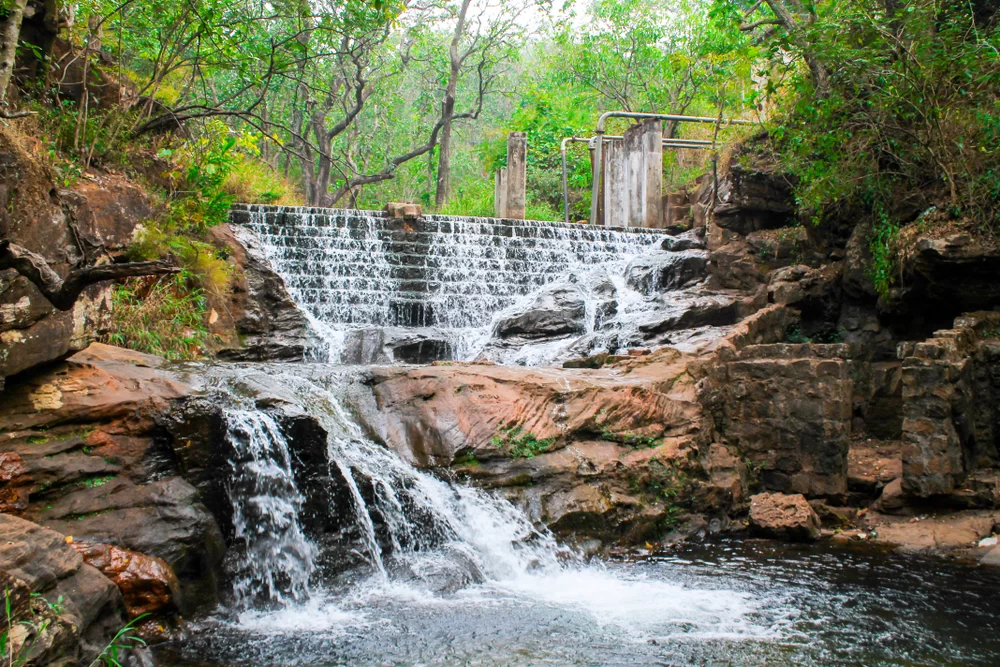 8. WelcomHeritage Golf View
Hotel WelcomHeritage Golf View in Pachmarhi is one of the most popular options due to its close proximity to famous sightseeing spots like BeeFalls. They provide you with lavishly designed rooms with balconies offering a view of picturesque landscapes. The amenities included in your stay are free parking, high speed Wi-Fi, kids' play area and 24×7 room service.Surrounded by lush green fields, this hotel is just the perfect place to take a closer look at what nature has to offer.
While booking a Pachmarhi tour package, it is important that you choose a stay optionthat is equally beautiful and relaxing. Keep this list of Pachmarhi hotels bookmarked for ready reference when planning a vacay here.