Reading Time:
9
minutes
Phuket is a buzzing destination in Thailand with tourists flocking around the beaches, markets, pubs, and cafes. It goes without saying that the place has many sightseeing spots, bustling nightlife, and adorable vistas that keep you engaged during your vacation. However, the longing for a "desi meal" never ends for an Indian traveller. When in Phuket, you can find a trail of Indian restaurants where mouth-watering Indian cuisine is served. It is not a surprise that Phuket has numerous places serving Indian food as the place attracts tens of thousands of Indian tourists throughout the year. Here's the list of the best Indian restaurants in Phuket that you can visit if you fancy a home-cooked curry or a delicious Indian starter.
Bollywood Phuket Restaurant and Bar
The name says it all for those who are die-hard fans of Indian cinema. This is a Sino-Portuguese-style restaurant that has a cohesive theme running around the place. Owned by a Sikh woman since 2014, this restaurant serves some mouth-watering North Indian food items. When you enter the place, the posters of Indian movies on the walls of the restaurant and the aroma of North Indian curries make you feel closer to the homeland. This is a perfect place to explore Indian food in Phuket.
Address: Bangyai Road, Sino Bypass, Wichit, Muang, Phuket
Timings: 11:00 AM – 11:00 PM
Tandoori Flames
 If you are a lover of tikkas and tandoors, then this is the perfect place for you to dine in Phuket. The place has a golden décor with a very simple but beautiful interior. Tandoori Flames in Phuket oozes people with its specially curated food menu. Tandoori chicken, kebabs, and paneer tikka are the most ordered items at this place. But the star dish of the restaurant has to be lamb vindaloo. You will not be disappointed in visiting this place with your friends and family as the service is impeccable and the staff members are very welcoming.
Address: Soi Patong Resort, Thaweewong Rd, Tambon Patong, Amphoe Kathu, Chang Wat, Phuket
Timings: 12:00 PM – 11:00 PM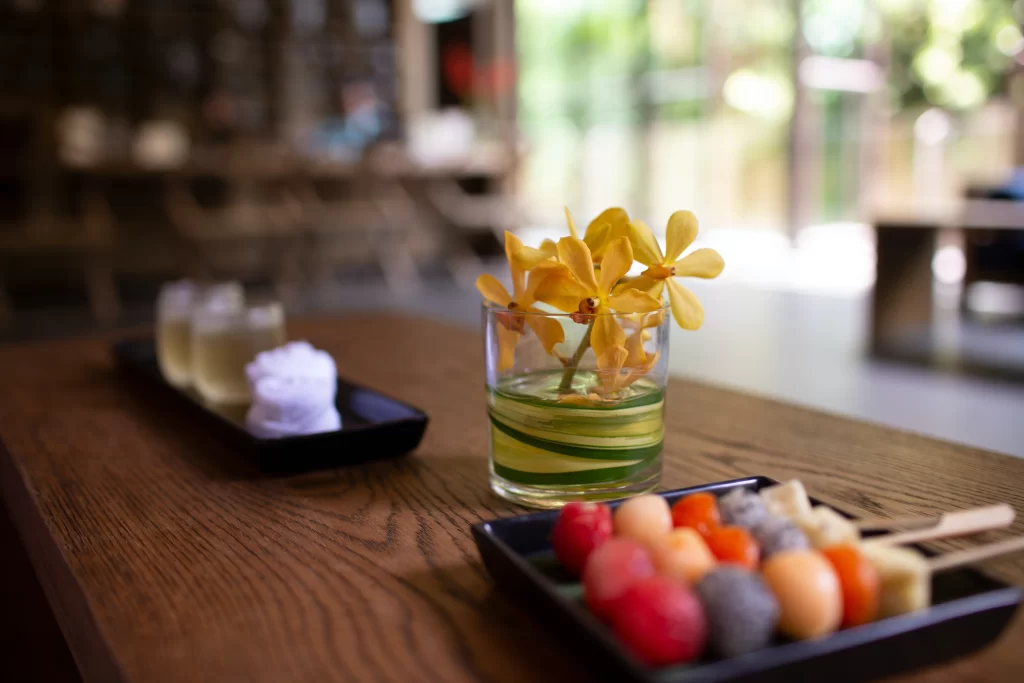 ICC Indian Curry Club
If you want to dine in one of the few Indian restaurants in Phuket, then ICC Indian Curry Club is the place for you! The place has a food menu listing not only Indian eateries but also Thai delicacies. You can never have enough of the dishes served in this restaurant. Popular for Chicken Tikka Masala and Lamb Vindaloo, the restaurant is open till late at night. So, if you have spent your night partying in one of the vivacious places in Phuket and feel hungry late at night, go to ICC Indian Curry Club for a wholesome meal. The place is always buzzing with not only Indian tourists but also international tourists who are fans of delectable Indian food.
Address: Soi Sansabai, Tambon Patong, Amphoe Kathu, Chang Wat, Phuket
Timings: 11:00 AM – 2:30 AM
Tantra
Tantra is one of the most preferred places to visit in Phuket by Indian travellers purely because of the lip-smacking authentic Indian food.  Tantra is all about distinguishing Indian taste in a British-style interior. Furthermore, outside sitting space is also available for those who want an open dining experience. The chefs at the restaurant have nailed the perfect balance of Indian spices that accentuate the taste of the dish to a whole new level. One of the most ordered items on the menu at Tantra is everyone's favourite- samosas. If you want to have good food, great good music and a welcoming ambience, then Tantra is the place to go.
Address: Thaweewong Road, Patong, Kathu, Phuket
Timings: 11:00 AM – 12:00 AM
Madras Café
Madras Café is one of the finest Indian restaurants in Phuket. You will be amazed to hear Bollywood music playing in the background that makes an instant connection with the homeland. A simple interior, a clean table setting, and good food sum up the vibe of this café. The place has appetizing south Indian food like idli, sambhar, dosa, and appam, which is liked by everyone. Most vegetarian people prefer this restaurant in Phuket for dining because of its lavish vegetarian food menu. although you can also find non-vegetarian food items on the menu.
Address: Jungceylon, Tambon Patong, Amphoe Kathu, Chang Wat Phuket 83150, Thailand
Timings: 12:00 AM- 12:00 PM
Baluchi
If you want to have a sophisticated fine dining experience in Phuket, then Baluchi should be your top pick. This restaurant has a diverse Indian menu that satisfies the taste buds of everyone who visits here. You can find food items from all over India, such as Gujarati food, Jain food, and North Indian food. When you book a table at Baluchi, you will be welcomed by an enthusiastic staff that excels in providing the best dining experience to the guests. A classy ambience, warm-toned furniture, and well-aerated space instantly make everyone comfortable. This place is also an excellent option for those who are hunting for a vegetarian restaurant in Phuket.
Address: part of Horizon, 64/39 Thaweewong Rd. Soi Kep Sap, Pa Tong, Phuket 83100, Thailand
Timings: 6:00 AM- 11:30 PM
Curry Delight
Indian food is well-known for its curries and rotis. Curry Delight is a restaurant that is true to its name and serves delicious Indian food. If you are confused between exploring local Phuket food and sticking to familiar Indian dishes then go to Curry Delight. The restaurant serves best of the both food. The chill vibe of the restaurant attracts several food lovers who like to spend an hour or two over a conversation at the dining table. From classic dal tadka to exquisite lamb rogan josh, the restaurant has it all.
Address: Koktanod Road Tambon Karon, Amphoe Mueang Phuket, Chang Wat, Phuket
Timings: 11:00 AM – 11:00 PM
Soul Curry Restaurant and Bar
Next on the list is Soul Curry Restaurant and Bar, which is known for its tempting food and polite staff. This is a classic Indian restaurant in Phuket that has all the Indian food elements. You can order anything on the menu and be assured that it will bring the aroma of authentic Indian food. Besides this, the restaurant also serves Thai food for those who do not want to miss out on Thai curries when in Phuket.
Address: Sawatdirak Rd, Tambon Patong, Amphoe Kathu, Chang Wat, Phuket
Timings: 11:00 AM – 11:00 PM
Navrang Mahal
Navrang Mahal is yet another marvellous place to have Indian food. The food menu has diverse food items, including south and north Indian cuisines. The restaurant truly radiates the energy of 'Atithi Devo Bhava'. The staff members are very courteous and help you choose the right food item as per your taste. The best part is that they take guests' feedback very seriously and ask about the service quality and food taste at the time of billing.
Address: Karon Sea Sands Resort, Karon, Phuket,
Timings: 11:00 AM – 11:00 PM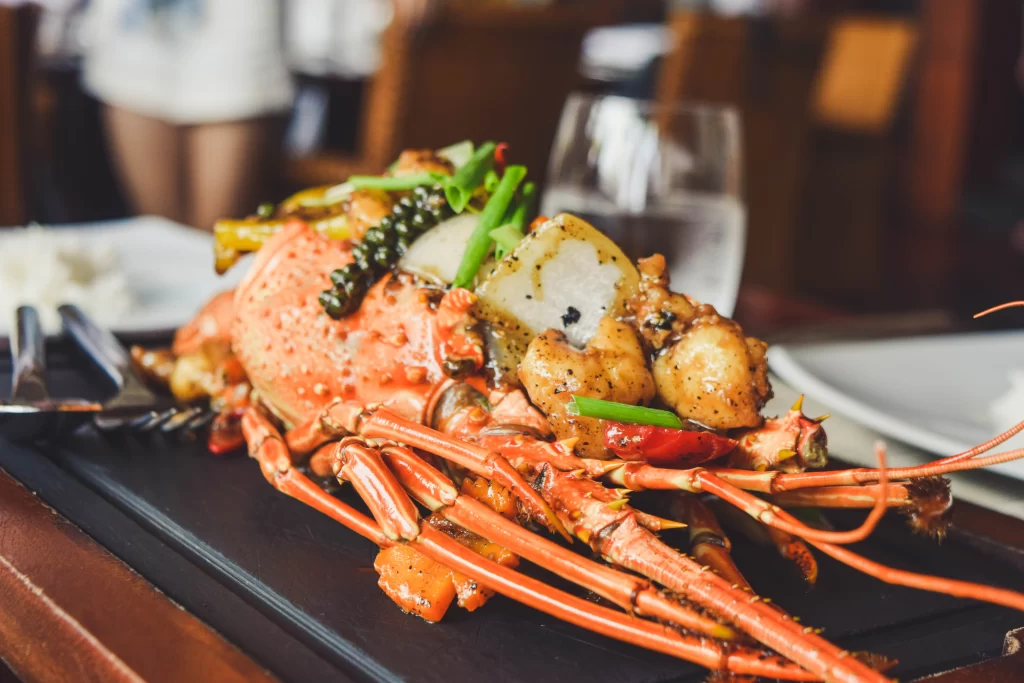 There are several Indian restaurants in Phuket that serve exotic Indian food that will not make you miss home-cooked food. Some of the best Indian restaurants in Phuket serve food items from different parts of the country that satisfy the taste palates of everyone. So, whether you are on a solo trip or a family vacation, you can always feel closer to home through the lip-smacking Indian cuisine in Phuket. Make sure to have ample time to explore some of these restaurants when you book your Thailand package or Thailand Philippines package from India.