Reading Time:
10
minutes
Lovely places, awesome climate, affable people, beautiful beaches, tasty cuisine, and whatnot. Greece has everything to offer, attracting millions of visitors year-round. Commonly called the cradle of Western civilization, Greece is on every traveller's bucket list and also the reason why Greece tour packages are so popular. Greece is now officially a part of the Schengen zone, which mostly functions as a single jurisdiction for international travel purposes and has a common visa policy. Below is the complete guide providing you with the information related to the Greece visa for Indians.
Where to get Greece Visa for Indians
As far as Greece visa for Indian citizens is concerned, they can book an appointment by applying for a visa online on the official website of the Visa Application Center (VAC).
After filling out the form online, you need to print it, sign it and carry it alongside the mentioned supporting documents to your appointment at the VAC. Additionally, your biometric information (10 fingerprints and digital photographs) will be taken, and note that appearance in person is essential for all applicants.
Types of Greece Visa for Indians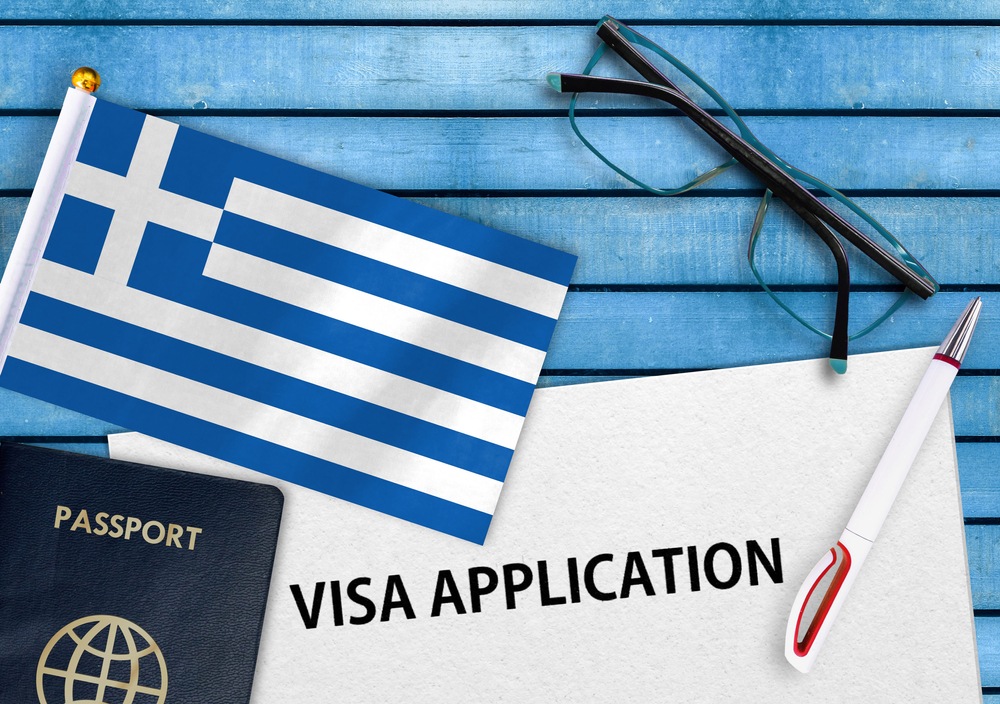 The Greece Schengen visa permits free movement to the visa holder within the Schengen region during its validity. The Schengen is the area in Europe that comprises 26 European countries that have abolished passports and all other border controls between them. As per the type of visa issued, there are various restrictions that apply. Following are the types of Greece visas:
Uniform Schengen Visas (USV)
The Uniform Schengen Visa is a permit of one of the Schengen Area Member Countries to transit or resides in the desired country for a specific period of time, for a maximum of 90 days every six months. As per the purpose of your travel, there are mainly 2 types of Uniform Schengen Visas- Type 'A' and type 'C' visas. The 'A' type is the Airport Transit Visa which permits its holder to travel in the international zone of the Schengen airport without entering the Schengen Area. This visa is mandatory for Indians who are travelling from one non-Schengen state to another non-Schengen state via a change of flights in a Schengen country airport. Hence, apply for your Greece tourist visa from India accordingly.
The 'C' visa is obtained for short-term purposes, which allows the applicant to stay in a Schengen Zone for a fixed period of time as per the validity. This visa can be obtained as a single-entry visa, double-entry visa, or multiple-entry visa.
Single-entry visa
On a single-entry visa, you can enter the Schengen Area only once, within the specific time period mentioned in the visa. Once you exit the Schengen territory, you cannot enter back, even if you have not spent the full number of days as permitted by the embassy that issued the visa.
Double-entry visa
A double-entry visa works in the same way as a single-entry visa. The only difference between a single-entry and a double-entry visa is that the double-entry visa gives you the chance to enter back once more into the Schengen territory once you have exited it. But you are not allowed to enter the Schengen Zone again if you have exited it for the second time as well, even if you have not completed your full permitted duration of stay.
Multiple-entry visa
A multiple-entry visa allows entering and exiting the Schengen zone as many times one wishes to, making sure they do not violate the 90/180-day rule. You can choose to apply and obtain a 1-year, 3-year or 5-year multiple-entry visa, as per your requirement.
National Visas or 'D' class visa
This is given for study, work or permanent residency in one of the Schengen Zone countries. This visa can be of a single- or multiple-entry, preferred by Indians who are going to reside in the Schengen country for a fixed time period for a specific purpose, after which they will return to India.
Greece Schengen Visa Types according to travel purpose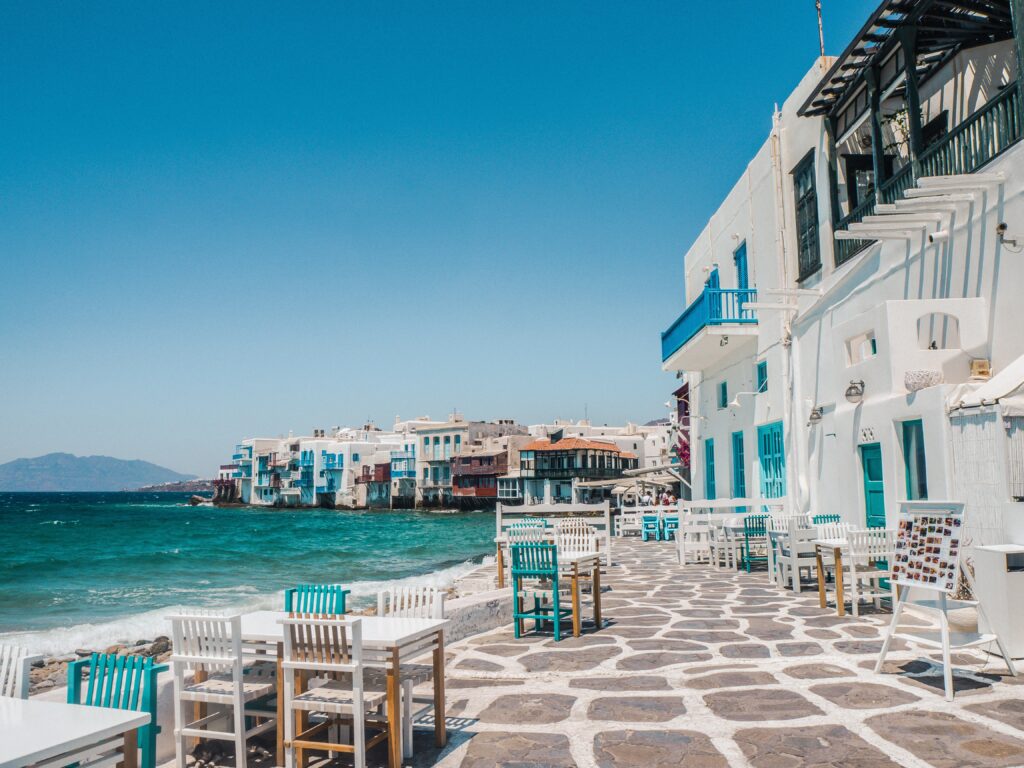 When you apply for a Greece Schengen visa, you will have to specify the purpose of your visit to Greece, according to which the appropriate visa will be issued to you. Your travel to Greece from India can be for any of the following:
Airport Transit Visa: This visa is meant for immigration from India to Greece and is issued to Indians who have to travel through the international zone of a Schengen Zone Airport without entering the specific Schengen country.
Tourist visa: This is one of the most popular Greece Schengen visa types among Indians, as there are many Indians who travel to see the historical sites in the country. This includes those opting for Greece honeymoon packages.
Visit Family or Friends: If you have family members or friends who are legal residents of Greece, you can apply for this visa if you wish to visit them.
Business visa: If you wish to visit Greece for business purposes, you can apply for this visa, and you will get priority over other visa applicants, even during peak season.
Medical purpose: If you wish to visit Greece for medical treatment, you need to get this visa. This visa is issued for three months.
Study visa: Indian students who wish to undertake a study course in Greece, such as a language course or to appear for an exam, need to apply for this type of visa.
Documents Required to Obtain Greece Visa for Indians
Here is a list of documents required for application for your Greece Visa. The Greece Embassy/Consular Office needs these documents to sanction your visa. They may even call you for an interview.
You will need to download, fill and sign the visa application form from the official website of the visa application centre.
Two recent coloured passport-sized photos with white background taken in the last three months
An Indian passport for Greece visa with a validity of at least three months more than the duration for which you wish to stay in Greece (should have at least 2 blank pages) and it  should not be older than 10 years
Photocopy of passport's front and last page.
Proofs of your round-trip flight tickets, hotel reservations, campus residence reservation,  and your tour itinerary in Greece. If you are staying with a friend, proof of sponsorship or private accommodation from the host is also required.
Proof of your finances – Bank statements for the last 3 months or the bank statement of your sponsor, also spanning the last three months. Income tax return for the past 2 years and payslips for the last 3 months duly stamped and signed by the bank.
Travel Insurance with minimum coverage of at least EUR 30000/INR 23,60,966 for medical emergencies.
The above-mentioned documents along with the completed and signed visa application are to be submitted to one of the Visa Application Centers in India. Along with the Greece visa application fees for Indian citizens, some additional charges by VAC as Service fees.
Processing Time for Greece Visa
It usually takes a maximum of 15 days, but may also extend to 30 -60 days for exceptional cases.
Travel Insurance For Indians Travelling to Greece
Before you apply for the Greece Visa, you must purchase travel insurance as it is required to be present at the Greece Embassy/Consular Office at the time of the interview.
Here are the travel insurance requirements associated with Greece visa for Indians:
The minimum coverage of the insurance you are buying shall be INR 23,60,966 and should include medical evacuation/repatriation.
It should have validity for the entire duration of stay in the Schengen country.
The insurance company must have a representative office in European Union countries
If enchantment was a place, it is most likely to be Greece, a breathtaking destination inside out. It's true; the places to visit in Greece leave you spellbound! Now, this blog will keep you in good stead as far as the visa process is concerned, and after that, the tourist-y fun begins!