Ooty is located in the Nilgiri Hills of Tamil Nadu that offers enchanting hills, outstanding valleys, tea and coffee plantation and delightful lakes. Here, the Western Ghats and the Eastern Ghats become one and give you a unique view of extraordinary species of flora and fauna. If you are looking for a gate away from the daily mundane life and the scorching heat, Ooty is the answer. The entire journey to Ooty is full of lovely landscapes and picturesque waterfalls.
Best Time to Visit Ooty
Summer
From month March to June, Ooty experiences very cool and pleasant weather and is considered to be the best time to visit Ooty with family. The cool weather draws maximum tourists from all over the world at this time. Though the climate is a bit dry, occasional rainfall can be seen. The temperature during the summer season varies between 15°C and 30°C. The weather of Ooty in summer is fascinating and pleasant. Fortunately, the hill station is blessed with weather that is not humid. Ooty during summer is a glowing and splendid affair. Here are some of the places to visit in Ooty during the glimmer of summer - Ooty lake, Ketti valley, Pykara River, Rose Garden, Doddabetta Peak, Mukurthi National Parks, Pine forest and Toda huts. You can also enjoy the street shopping and eating.
Summer season means peak tourist season. During this time, one can expect larger crowds, long queues and comparatively slower service. Therefore, the price range will be high depending on the crowd. So, we'd urge you to make all your flight, accommodation and tour bookings well in advance.
Winter Season
From the month of October to February, Ooty experiences winter and the temperature ranges from 15-degrees Celcius to 6-degrees Celcius. The climate is chilli and dry which attracts thousands of tourists all over the globe. The days are covered with warm sunshine, allowing you to comfortably explore the amazing hills, valleys and plains. The evenings are windy while the nights experience freezing temperatures. For people who are intolerant to cold, this might not be the best climate to visit Ooty. But it is surely a great romantic destination for couples. In fact, this is the best time to visit Ooty for a honeymoon. The hill station is an example of ethereal beauty created by mist and fog! Enjoy sipping tea in the cold climate from the best tea gardens of Ooty. Tea and Tourism Festival is held during winters in Ooty so if you want to attend, book your Ooty tour package in winters.
Monsoon Season
From July to September, Ooty witnesses heavy rainfall. The monsoon season has its very own appeal as gardens appear greener, the mountains more defined, and lakes fuller with gushing waters. The average temperature remains a little cool but not extreme enough to pack your warm clothes. Thus, for people who love rain, this is the best time for an Ooty trip. Other than monsoon, Ooty is famous for its plethora of enriching experiences. A visit to Doddabetta Peak will make you feel like you're passing through the clouds. You will need an umbrella, raincoat and rain-proof footwear with a good grip.
If you are planning a vacation to Ooty, then you must book your hotel prior, as this place is full of tourists throughout the year, thus finding a good hotel sometimes will be a hassle. You can even book online and if you are confused about what to choose then you can check the resorts in Ooty.
Top 5 Places to See in and Around Ooty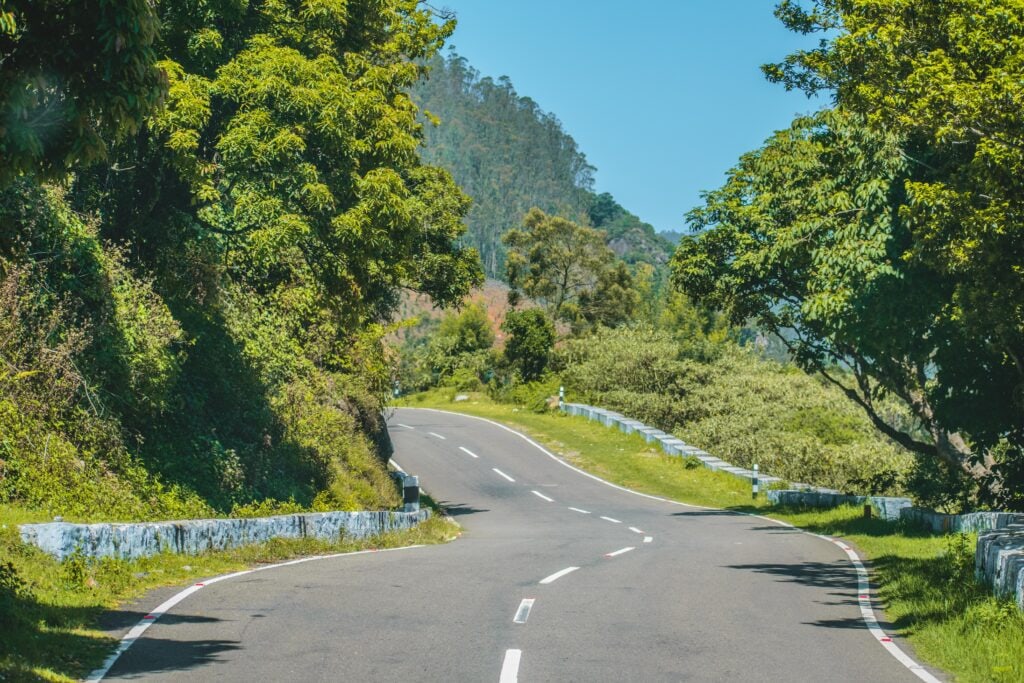 Choosing the best attractions in Ooty was no easy task; this is a city bursting to the seams with impressive things to see and do. Don't worry we got you covered. Here are some places that you can visit on your next trip:
1. Botanical Garden
The Botanical Garden is among the popular sightseeing spot in Ooty. This place is like a heaven for those who are in love with trees and flowers and was designed by Graham Mclvor in 1848. It has six sections namely New Garden, Conservatory, Lower Garden, Nurseries, Italian Garden and Fountain Terrace. The front entrance is covered by attractive flowers, ferns, and orchids. Spread across 22 hectares, the gardens are full of exotic indigenous species of herbs, shrubs, bonsai, and trees. There lies a fossil tree trunk that is more than 20 million years old; it was brought to the garden from the National Fossil Park in Thiruvakkarai.
2. Jeep Safari at Mudumalai National Park
The Mudumalai National Park, situated on the northeast side of Nilgiri Mountain, is a well-known tiger reserve. Numerous endangered species just like the Bengal tiger, long-billed vulture, white-rumped vulture, Indian leopard and others may be visible in this park. You can revel in looking at the animals from a quick distance and clicking snapshots to seize the memories. Mudumalai is prepared with well-deliberate paths and is first-class explored with the aid of using jeep or open vans.
3. Pykara Falls
The picturesque charms of Pykara Falls have attracted many travellers here. Located approximately 20 km from Ooty, Pykara Falls makes for a super picnic spot. Pykara is known as a village and river. A boathouse at the Pykara reservoir is a delivered appeal for travellers. Pykara boasts of well-blanketed fenced shoals. There is an eating place and motorboats and speed boats are available. Pykara waterfalls go with the drift through Murkurti, Pykara and Glen Morgan dams. There is a wooded area relaxation residence in Pykara and additionally, the scenic splendour of this area is extraordinary.
4. Wax Museum
Situated around 2 kilometres from the main city in Ooty, Wax Museum is a must-go place on your holiday in Ooty. It makes for a very well exciting and informative experience, particularly for children who get a visible deal of wax statues. The Wax World Museum is located inside a 130-year old vintage Colonial Mansion in Ooty near Ooty Lake and the Ooty Town Centre. A wax museum that homes life-length look-alike wax statues of personalities of Indian history, lifestyle and background house.
5. Tea Estate View Point
The Nilgiri is famous for its tea plantation as the maximum area of Ooty is covered with tea plantations. The tea plantation is one of the tourist's points of interest because going for a walk in the tea estate gives them peace of mind. Glenmorgan is a famous and vintage well-known picnic spot. In Ooty, there are numerous tea factories for tea plantations. Tourists are also allowed inside the tea factories. It's an opportunity to click some wonderful snaps. While there isn't any access fees, you must be cognizant of the rule that you aren't allowed to pluck the tea leaves from the property. If this is your first trip together, then this is an absolute must-visit on your Ooty honeymoon package.
The list of places to see and things to do in Ooty are wholesome in every sense of the world. Book your tickets and head out to this wonderful destination now!