Ooty Honeymoon Packages
Rendering the perfect frame for your honeymoon memories, the Queen of the Hills with its tranquil and calming ambience lulls you to slow down and cherish togetherness.
Remember the time when summer vacations meant packing up our suitcases and travelling in trains to the few hill stations known at the time. And if the destination happens to be Ooty, all sorts of exciting images come rushing. Ooty is for every kind of traveller and more so for honeymooners. An Ooty honeymoon package is the perfect getaway to bask in the glory of the 'blue mountains' and to let serenity engulf you with the never-ending slopes and meadows as you gaze at the bewitching tea plantations. With your partner keeping you company, couples on an Ooty tour package don't want to let go of the bliss. A toy train ride is the highlight of any Ooty honeymoon package. Hop on as the Toy Train takes you through the most majestic sights in the town.
Veena World's Ooty honeymoon packages retain the old school charm of the town. In India, an Ooty honeymoon is desired by many and that's the reason we have well-designed Ooty honeymoon tour packages. You can find prices of Ooty honeymoon packages on the website itself, including special deals on Ooty honeymoon packages from Mumbai.
Packages Coming Soon!
Currently, there are no package(s) found matching your holiday request.
Please try exploring our other available options by checking out trending destinations. Our dedicated Travel Experts are on hand to offer you an expert guidance and support throughout the entirety of your trip.
Reach out to us 1800 22 7979 or drop an Email at travel@veenaworld.com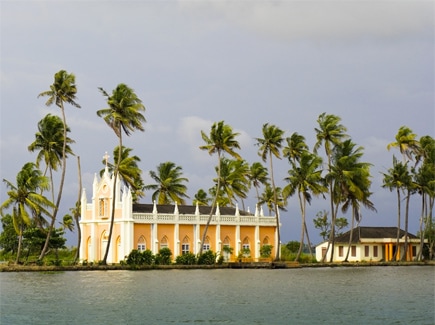 SUPER DEAL PRICE
Starts from
per person on twin sharing
Trending Indian Customized Tours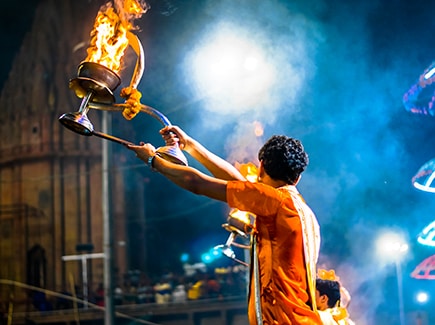 Starts from
per person on twin sharing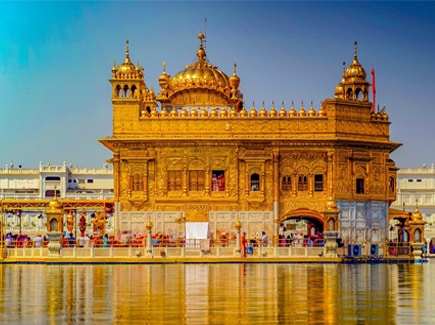 Starts from
per person on twin sharing
Ooty Honeymoon Frequently Asked Questions
We help you prepare for your trip and ensure an effortless and enjoyable travel experience.
Yes. Ooty is a beautiful hill town in Tamil Nadu and is visited by people across India. It has been a popular honeymoon destination since the '90s. With beautiful landscapes, the town retains the old-world charm that detaches you from the urban life you live. It is an excellent place for a honeymoon as visiting Ooty is like visiting a different world altogether. If you want to visit Ooty for your honeymoon, you can check out the Ooty honeymoon packages from Veena World.
Being a hill town, Ooty has pleasant weather throughout the year. Many people prefer to visit Ooty in the summer season as it offers them respite from the scorching heat back home. This makes it a good destination for the honeymoon as you can visit places without worrying about the weather. Many couples from north India visit Ooty during winters because it comparatively offers a warm and comfortable environment to be in. Also, since most Indian weddings take place between October and December, the hill station receives newlywed couples in most numbers during these months.
Yes, we provide customized Ooty holiday packages for couples. Based on your travel preferences and needs, we have the best Ooty honeymoon package, designed especially for you. All you need to do is, mention your budget and duration of your stay and Veena World will take care of the rest. Right from budget honeymoon packages to luxury honeymoon packages, we have it all, for you.
The most convenient way to plan an Ooty honeymoon tour in India is to select one of the Ooty honeymoon packages available with Veena World. You can choose from a variety of options depending on your budget, the number of days you want to spend, the places you want to visit, and so on. Besides, you can also share with us your requirements to get a holiday package that is customized to your likings so you can have the desired vacation to Ooty, where things are exactly the way wanted them to be.
Ooty is a beautiful hill station in the Nilgiri hills that exudes romantic vibes with mesmerising views, breath-taking waterfalls, and serene lakes. With its natural beauty, Ooty attracts honeymooners across the country. With Bangalore being the nearest biggest city connected, there are plenty of good options for Ooty honeymoon packages from Bangalore. You can also plan a weekend trip of 2N/3D to Ooty. For tourists who are looking for a long stay, we have Ooty honeymoon packages from Bangalore for them as well.
Yes, Ooty is deemed as one of the safest hill stations in Southern India. This is because the local crowd of Ooty is warm and welcoming, making the place friendly and safe for couples. No wonder why Ooty is a highly preferred destination among newlywed couples. Also, being located in the southern part of India, Ooty honeymoon packages from Hyderabad are high in demand due to the strategic location of Ooty from Hyderabad. For honeymooners who hail from Hyderabad, Ooty honeymoon packages from Hyderabad are the best to avail due to the accessibility of the place.
Ooty is one of the most popular destinations for honeymooners, family groups, and solo travellers. There are several places to explore in this hill station. Our honeymoon packages from Delhi to Ooty have exciting itineraries that include tours to famous spots like Ooty Lake, Emerald Dam and Lake, Catherine Falls, Glenmorgan, Rose Garden, and many more. These places are ideal for honeymooners who wish to spend some quality time with each other on their vacation. Couples who like to have a fun time can check out various pubs across this tourist destination and take a toy train ride to the Nilgiri Mountains.
There are several honeymoon packages ranging from budget-friendly to luxury vacation categories on our official website. Depending on your budget, duration of the vacation, and personal preferences, you can plan your trip with Veena World. We ensure that all honeymoon vacations are curated by taking the affordability factor of our customers into account. Along with this, our travel packages include accommodations and transportation facilities. Moreover, we provide customized honeymoon packages to Ooty, Coonoor, and various other travel destinations nearby. So, you can get in touch with our travel experts and plan your itinerary according to your requirements.
Ooty attracts couples with its cool and pleasant weather, mesmerizing meadows, soothing environment, and many incredible sightseeing places. There are many attractions in Ooty, such as Botanical Gardens, Emerald Lake, Avalanche Lake, Nilgiri Mountain Railway, Pykara Falls, Doddabetta Peak, Deer Park, and a lot more. So, the number of days for Ooty depends on the places you wish to visit. Normally, 3 to 5 days are enough to cover all major attractions in this hill station. With Veena World's Ooty honeymoon packages from Chennai and all major cities in India, you can utilize your 3 to 5 days and enjoy a memorable vacation.
For an Ooty honeymoon package to be the best, it is important that it is in line with your requirements. You can check out the available honeymoon packages to Ooty along with their details like price, itinerary, inclusions, destinations covered, trip length, and so on. In case you don't find any relevant honeymoon package, you can always get in touch with our travel experts to get one customized as per your budget and needs. The one that meets your requirements is the best honeymoon package for Ooty.
Get to know more about Ooty before booking your honeymoon packages
Udagamandalam, Ootacamund, or Ooty, as it is popularly known, is a hill station in Tamil Nadu, and can be easily reached from Mysore or Coimbatore. For many decades, the landscape of Ooty provided the perfect holiday package for couples.
The region in and around Ooty was originally inhabited by the Toda and Badaga tribal people. Later on, it was developed by the British in the 19th century as a summer retreat. The ecology of the place is bustling with indigenous species of flora and fauna and efforts are on to preserve and protect this biosphere by way of reserves and national parks. The Pykara River flows about 20 km from the town and has been considered quite sacred by the Todas. The Nilgiri Mountain Railway is quite a unique aspect for couples on an Ooty package. It still uses steam locomotives which one doesn't get to see too often these days. Along with the Darjeeling Himalayan Railway, the Nilgiri Mountain Railway now enjoys the status of being a UNESCO World Heritage Site.
There are many historical buildings and churches here that remind couples on an Ooty tour package of its colonial past. An Ooty honeymoon package is a culmination of history, culture, colonial relics, and of course, ethereal natural beauty.
Experience Ooty on a Honeymoon
Veena World's Ooty honeymoon packages for couples let you savour each moment of arguably the most important holiday of your life to the fullest. Enjoying a steaming cup of tea or filter coffee in peace, as you look out the window at the misty landscapes, is one of the things couples on an Ooty trip most look forward to. Couples on Ooty tour packages seek out private moments in this divine destination. You can take a stroll around the little marketplace with locals selling 'English fruits' or 'English vegetables' as these terms allude to the produce preferred by their former British rulers. Or you can step into a bygone era when you visit Ooty club to have a look at the original billiards tables. Ooty honeymoon packages do not rush you, they gently prod you to explore the town at your own pace.
If you wish to find out what the hype about Ooty is all about, head straight to Veena World's website to check out Ooty honeymoon packages and their details that include destinations, hotels, and prices. You can search about Ooty to find its famous sightseeing options to get them included in your custom Ooty honeymoon package. It is quite easy to browse through the various Ooty packages for couples, select and book online at the click of a button.
Things to Do in Ooty during your Honeymoon
An Ooty tour package might not be for couples who like an action-packed holiday. It is for people who like the subtle, gentle, and unhurried things in life. Their vacation is not about hopping from one tourist spot to the other, but to stop and listen to the gargles of a cascade or admire the colours of a bird or just wondering what lies beyond the blue mountains.