Reading Time:
19
minutes
South India is filled with some amazing wonders of nature! Right from lush green valleys to cascading waterfalls and from enchanting tea gardens to picture-perfect hill stations, the southern peninsula of India is complete with breathtaking landscapes and panoramic vistas that urge travellers to visit this land over and over again. The charming Nilgiri Mountains (Blue Hills) add to the overwhelming beauty of this region and complete the scenic canvas of this beautiful nature painting! The hills are further adorned by some of the most picturesque hill stations of South India, which have become a favourite vacation spot for many travellers, over the years.
Ooty is one such amazing hill station in the Nilgiri Mountains that has been the go-to holiday destination of tourists for a long time now! Fondly known as the 'Queen of Blue Hills', this hill station was the summer retreat during the British rule due to its all-year-round favourable climate and the verdant landscape views it provided. Even today, Ooty remains the ideal summer vacation getaway, where the acoustics of pristine nature perform a soothing melody to enchant one and all! Not just summers, this hill station works its magic all year round for travellers to get lost in its dreamy landscapes. The heavenly views, lush green mountains, gushing rivers, serene waterfalls, emerald lakes, rolling tea estates and postcard-perfect manicured gardens present some of the best highlights of this well-known destination.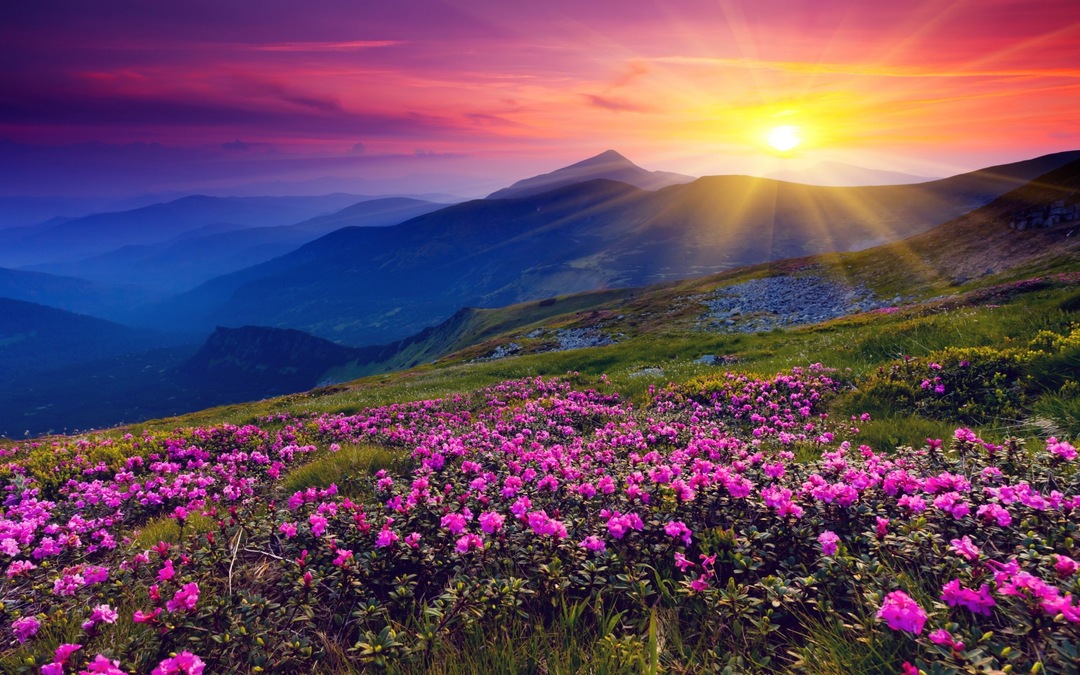 Located in Tamil Nadu, situated at a height of 2240 metres above sea level, Ooty or Udhagamandalam or Udhagai is the perfect place to unwind, relax and spend some quality time with your loved ones. Ideal for Ooty honeymoon packages or Ooty family tour packages, this destination presents some wonderful sightseeing options that you can explore and discover in a quiet, peaceful and relaxing holiday.
Here are 7 Ooty tourist places that are must-visit and offer some unforgettable views in this quaint yet picturesque hill station:
1.) Doddabetta Peak – The Highest Peak of Nilgiri Mountain Ranges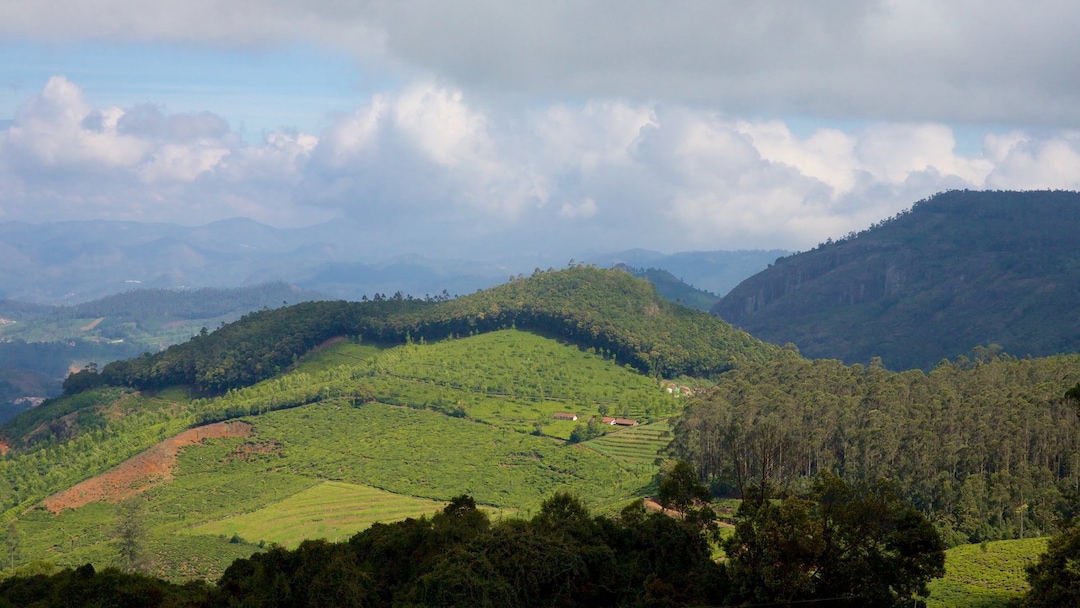 Literally meaning, 'Big Hill' or 'Large Mountain' in Kannada, Doddabetta is the highest peak of the Nilgiri mountain ranges situated at an astounding height of 2637 metres (8650 feet) above sea level. Easily one of the best places to visit in Ooty, Doddabetta Peak offers picture-perfect views of the Chamundi Hills and a panoramic vista of the natural scenery that unfolds around it. The mountain is covered with abundant Shola trees that are home to some exotic flora fauna. The region surrounding the Doddabetta peak comes under a protected nature reserve, which is why you will find a diverse variety of wildlife here. The summit is often frequented by trekkers and mountain climbers, who come for the exquisite hiking trails and the mesmerizing trekking experience! The summit is accessible by vehicles too; so those who do not prefer the upward trek can easily reach the mountain-top by their vehicles and enjoy the verdant nature enveloping them. Located at a distance of 9 km from the city centre, Doddabetta Peak is undoubtedly one of the best Ooty tourist places you can visit and a must-see attraction you must add to your Ooty tour package.
Do Not Miss: Telescope House – the mountain-top observatory that lets you have up-close views of the surrounding heavenly landscapes via telescopes.
Best Time to Visit: June to September (monsoons) & October to March (winter)
2.) Government Botanical Gardens – One of the Top Botanical Gardens in India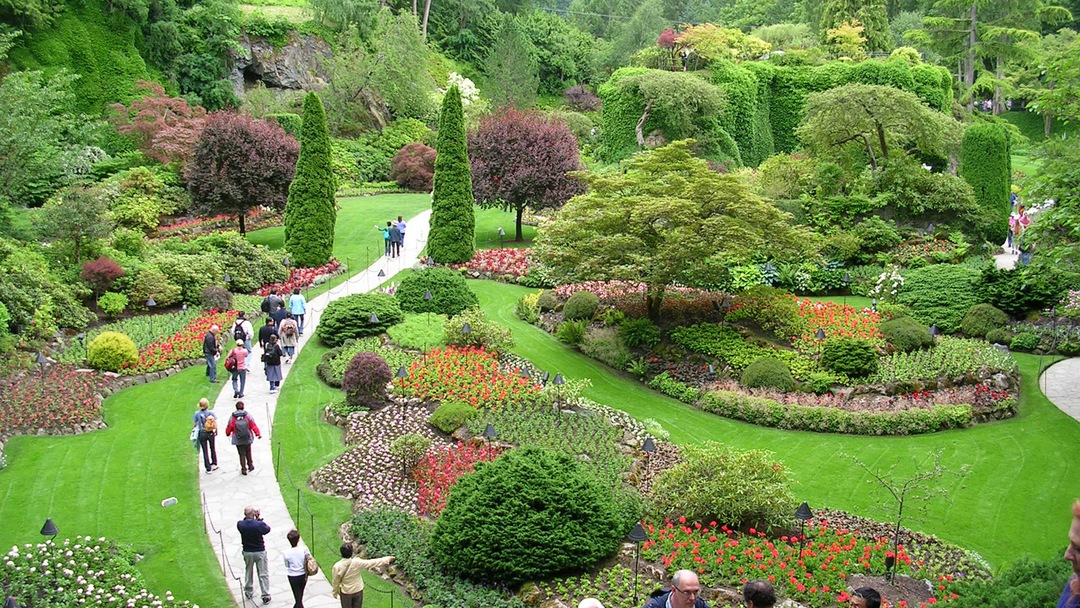 One of the most frequented Ooty tourist spots is the 'Government Botanical Gardens' that forms an essential part of every Ooty tour package and a host of other Ooty holiday packages like Ooty honeymoon packages, Ooty family tour packages, Ooty travels packages etc. Spread across 55 acres of land, this exquisite and colourfully manicured garden lies on the slopes of the Doddabetta Peak. Given its altitude of about 2500 metres above sea level, the garden enjoys a favourable climate which enables a wide variety of trees, plants, shrubs, herbs, ferns, flowers and even orchids to bloom and flourish in this environment. The gardens are divided into 5 main sections viz. Lower Garden, New Garden, Italian Garden (laid out by Italian prisoners during World War I), Conservatory and Nurseries. The garden is also home to many rare species of trees such as the Cork tree (only one of its kind in India), Paperbark tree, Monkey Puzzle tree (even monkeys fail to climb this tree), Kikiyu Grass and a rare fossilized tree trunk that ages back almost 20 million years. With such amazing natural delights, it is very obvious that the inclusion of botanical gardens will make any Ooty tourist places list, inviting and appealing!
Do Not Miss: Toda Mund or Toda Hill – an interesting place that gives insight into the daily lives and culture of the 'Todas' (a hill tribe of the Nilgiris)
Best Time to Visit: All year round (avoid heavy monsoon days)
3.) Rose Garden – The Largest Rose Garden in India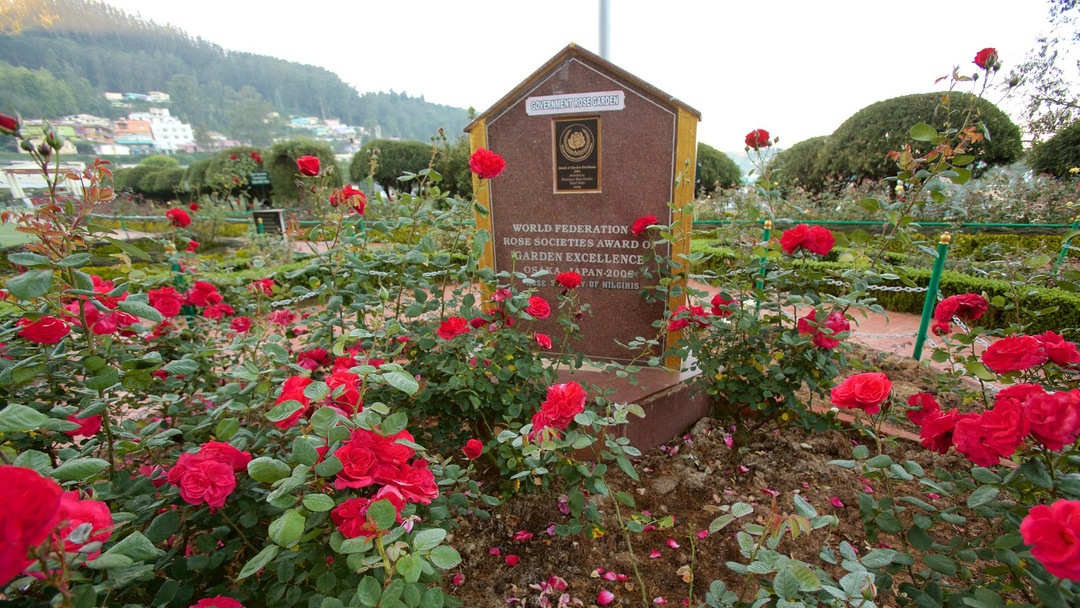 Situated on the slopes of the Elk Hill, Ooty Rose Garden is a definite must-see and one of the best places to visit in Ooty. Spread across an area of about 10 acres, the garden is laid out in a series of curved terraces and is passionately maintained by the Horticultural Department of Tamil Nadu. The wonderful climate of this region is responsible for the garden having a large variety of roses, shrubs and plants while making sure that the roses enjoy a favourable and adequate flowering season. The pleasant and cool climate along with optimum rainfall are some of the major contributing factors for exotic varieties such as the Black Rose, Miniature Rose, Hybrid Tea Rose, Green Rose, Floribunda, Yakimour etc. to grow and bloom in this garden. The rose garden is an exquisite display of nature in all possible colours, making it one of the most romantic Ooty tourist places that finds a place in almost all Ooty honeymoon packages. With over 20,000 rose varieties, the garden is easily one of the largest rose gardens of its kind, in the country!
Do Not Miss: Ooty Flower Show – an annual flower show held during May every year to showcase different types of flowers, exquisite garden designs, flower sculptures, floral craftsmanship etc. The show also includes fruit show, vegetable show, spice show and rose show that display different varieties of fruits, vegetables, spices and roses respectively.
Best Time to Visit: March to June (Flowering Season) or November to March (Pleasant & Cool Climate)
4.) Ooty Lake – One of the Bollywood Film Locations in India
Bollywood's favourite and a go-to spot for tourists, among all Ooty sightseeing places! Ooty Lake is a man-made artificial lake constructed by John Sullivan (Collector of Coimbatore) in 1824. Today, the lake is one of the best Ooty points of interest with several attractions such as the Boat House, Mini Train, Amusement Park and Garden, which were built around the lake by the Tamil Nadu Tourism Development Corporation (TTDC). The lake is surrounded by a panorama of lush greenery, abundant Eucalyptus trees and the enchanting backdrop of the Nilgiri Hills that make it an ideal spot for boating and picnics. It is the perfect place for couples to spend some quality time together and try boating activities such as paddle boats, row boats and motor boats in the serene waters of the lake. Much like the Bollywood movie couples, who choose the picture-perfect Ooty Lake as the setting for their romantic song, real-life couples can take advantage of this picturesque lake and write their own romantic love story too! This is very much possible by including this lake as part of your Ooty honeymoon packages. An unforgettable scenic experience awaits at Ooty Lake that goes on to make one of the best Ooty tour packages!
Do Not Miss: Thread Garden – Located just opposite the boathouse on Ooty Lake, Thread Garden is a unique artificial garden which displays flowers, plants and lawns, all made from either thread, wire or canvas!
Best Time to Visit: October to March (winter) & April to June (summer)
5.) Stephen's Church – A Spectacular Gothic Architecture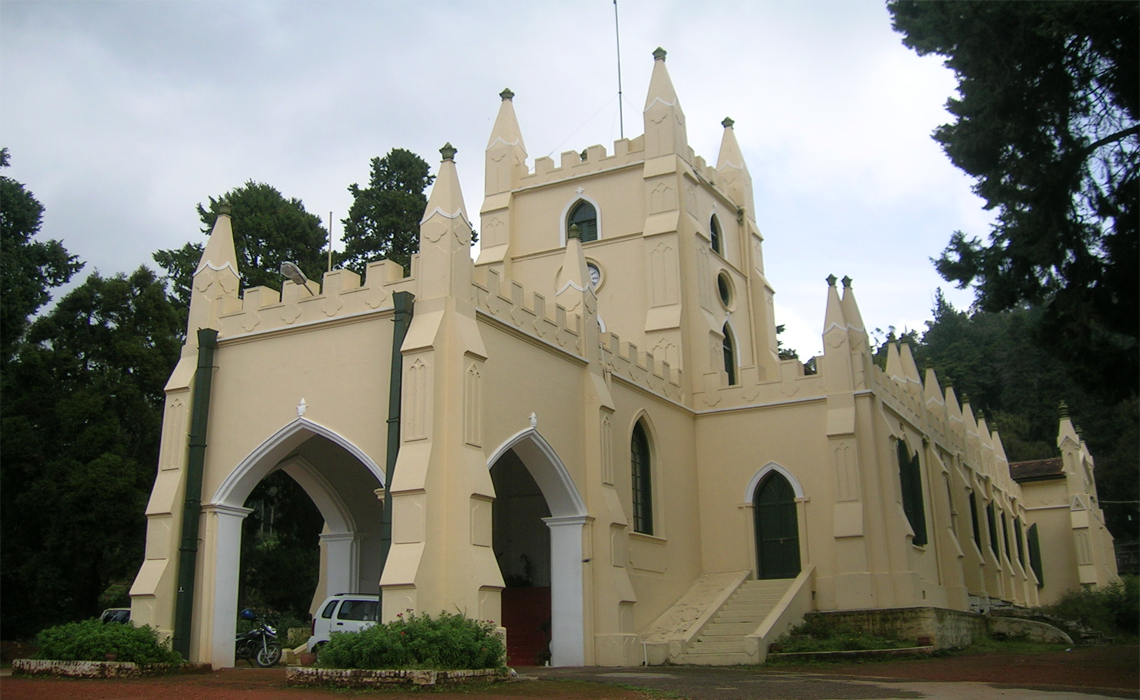 An intriguing choice among all Ooty tourist spots but still, a place worth visiting! The St. Stephen's Church is one of the most fascinating and architecturally beautiful places to visit in Ooty. This church dates back to the 19th century when it was built by the British Government (initially for the British only!) and is considered to be one of the oldest churches in the Nilgiris district. The church is well known for its spectacular Gothic architecture, brilliant use of wooden materials during construction, exquisitely stained glass windows and the grand painting of the 'Last Supper' on its western wall. An interesting fact about the church is that the main massive beam and the timber used in the construction were all taken from Tipu Sultan's Palace on the island of Srirangapatna after the British defeated the Sultan. With such an interesting history, ethereal beauty, charm and elegance, the church continues to be one of the most renowned colonial structures in the country. A must-visit house of worship and a place of peaceful contemplation, make sure to include the St. Stephen's Church, an essential part of your Ooty holiday packages.
Do Not Miss:  The church uses a unique hammer-like structure instead of traditional church bells! Four hammer-like structures are tied to inverted V-shaped wooden planks with wires. When these wires are pulled from the floor, the structure produces a beautiful musical sound.
Best Time to Visit: All year round (visit especially around Christmas to enjoy festivities)
6.) Dolphin's Nose – When the Mist Vanishes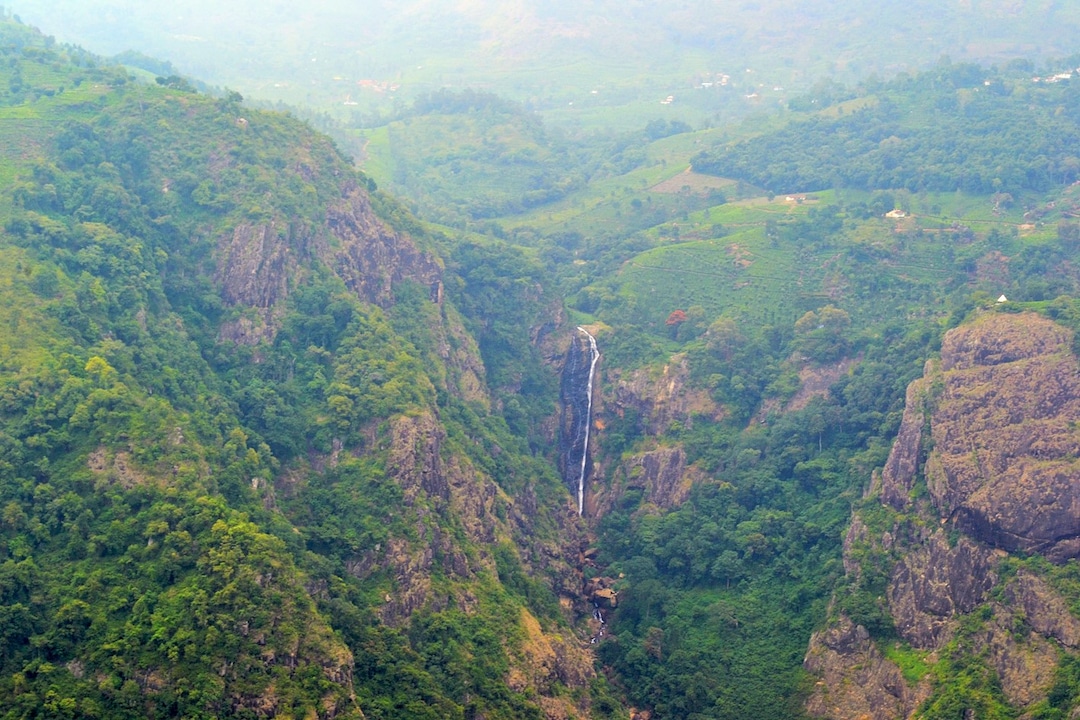 About an hour away from Ooty, lies the picturesque hill station of Coonoor. Because it is located so close to Ooty, people often visit Coonoor in a day and then come back to Ooty on the same day. Tourists also have the option to stay back at this heavenly destination and enjoy the many delights of this beautiful getaway. One such incredible tourist spot that stands to rival many Ooty tourist spots is 'Dolphin's Nose'. This is a marvellous viewpoint located in the Nilgiri Hills, about 10 km away from Coonoor that resembles the shape of a dolphin's nose. Hence the name, Dolphin's Nose! From this amazing spot, one can enjoy sprawling beautiful valleys, mesmerizing landscapes of the Nilgiris, a breathtaking view of the Catherine Falls and the Coonoor stream meeting the Kotagiri stream. The way to the 'Dolphin's Nose Viewpoint' is also a scenic one with quite a lot of thrilling hairpin turns and rolling tea plantations that you encounter along the way. So, make sure to include Coonoor and Dolphin's Nose as part of your Ooty travels packages to have an incredible holiday experience!
Do Not Miss: Lamb's Rock – On the way to Dolphin's Nose, about 8 km away from Coonoor, one can also enjoy the breathtaking view of the Coonoor Hills and Coimbatore Plains from the Lamb's Rock viewpoint.
Best Time to Visit: October to March (winter) & April to June (summer)
7.) Sim's Park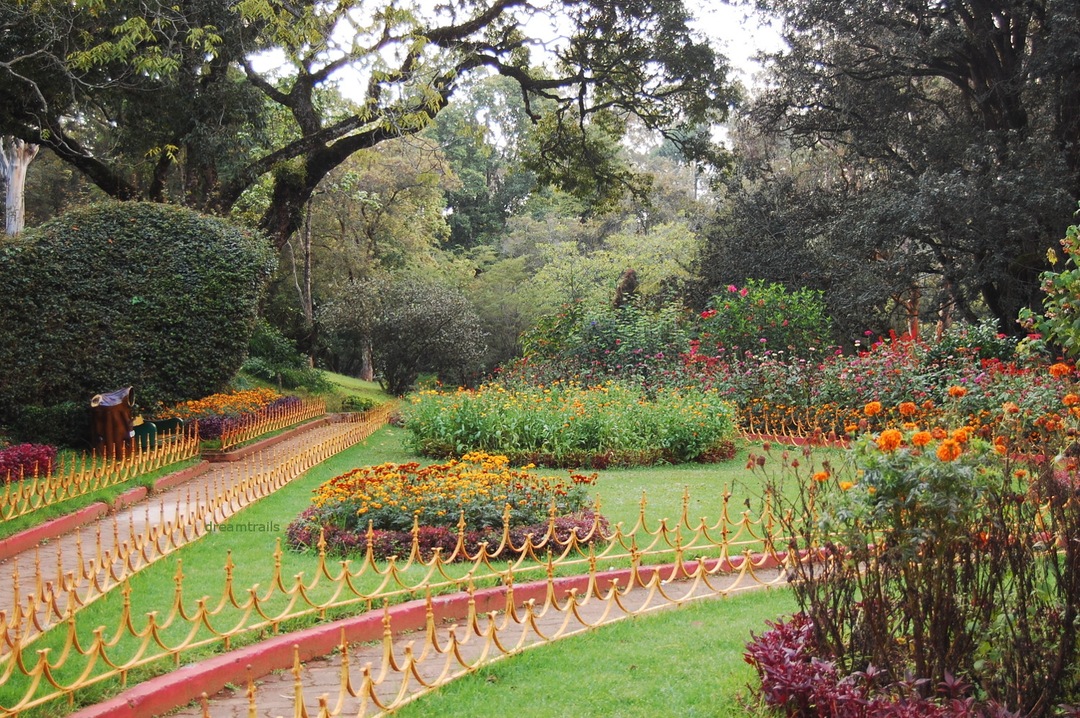 Natural beauty at its best! Coonoor is home to yet another beautiful gem of nature, Sim's Park which is a wonderful amalgamation of a unique nature park along with an exquisite botanical garden. The park is one of the most well-known tourist places of not just Coonoor but also Ooty, which makes its presence felt among the top sightseeing places in an Ooty tourist places list! The well-maintained and well-manicured park is home to over 1000 different varieties of plants, trees, shrubs, creepers and herbs. It is spread over an area of 12 hectares with colourful flowers and lawns laid out in beautiful terraces along with rockeries, rare trees, wide footpaths, ornamental flowerbeds and many other amazing garden landscapes that elevate the beauty of this place. Stroll through the many walkways, admire the stunning natural beauty of the surroundings and click ample photos to capture this beautiful scenery for a lifetime. The park is named after J.D. Sim's who initiated the development of this park in the year 1874 along with Major Murray. Even today, the park continues to remain one of the most visited tourist spots in Coonoor and one of the major Ooty points of interest. So, what are you waiting for? Include this tourist spot in your Ooty tour package right away!
Do Not Miss: Fruit & Vegetable Show – This show is conducted at Sim's Park, every last week of May, where exhibitors from different districts showcase the fruit and vegetable wealth of the state. There are a host of unique cultural programmes as well that entertain the visitors.
Best Time to Visit:  March to June (Flowering Season) or November to March (Pleasant & Cool Climate)
As a bonus, we are including one more tourist attraction that is an absolute must-visit and a must-do activity among all Ooty sightseeing places!
8.) Nilgiri Mountain Railway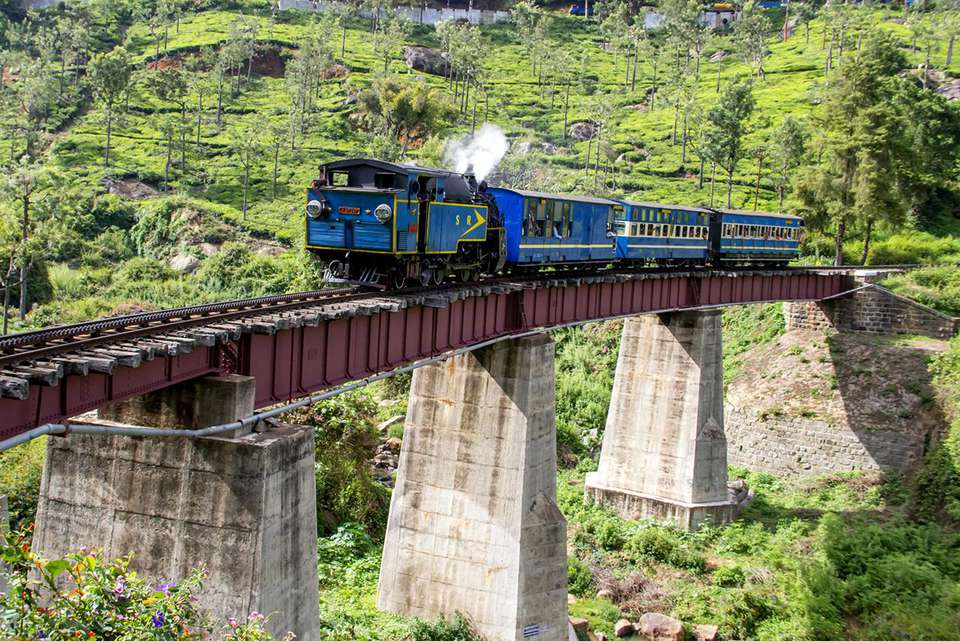 Any Ooty trip or Ooty tour package cannot be complete without the inclusion of the 'Nilgiri Mountain Railway' experience! Also known as the 'Toy Train' it is one of the most prominent Ooty sightseeing attractions that has drawn tourists from all over the country and all over the world, to visit this place and make it a part of their Ooty holiday packages. The Nilgiri Mountain Railway (NMR) is a 1000 mm metre gauge railway which was built by the British in the year 1908. The railway runs through dense forests and winds its way through spectacular nature and picture-perfect trails to charm young and old, alike. The wonderful train journey along the winding tunnels, sharp bends, breathtaking mountain views, rolling tea estates, natural greenery interspersed with birds and the stunning gorges that the train passes through, all promise an incredible experience of a lifetime! Such natural wonders along the route and the unique features of the NMR helped establish the railway as a UNESCO world heritage site in 2005. The train runs from Mettupalayam to Udhagamandalam (Ooty) with stops such as Kallar, Hillgrove, Coonoor, Wellington, Lovedale etc. Enjoy this amazing train journey that can be a special part of your honeymoon and include this experience in your Ooty honeymoon packages, right away!
Do Not Miss: Take a first-class coach ticket of the NMR and enjoy an unbelievable train ride that will take you from Mettupalayam to Udhagamandalam (Ooty) while covering a distance of almost 46 km, 108 curves, 16 tunnels and 250 bridges, in a span of approximately 5 hours.
Best Time to Visit: All year round! (It is advisable to book tickets in advance since the train gets full pretty quickly)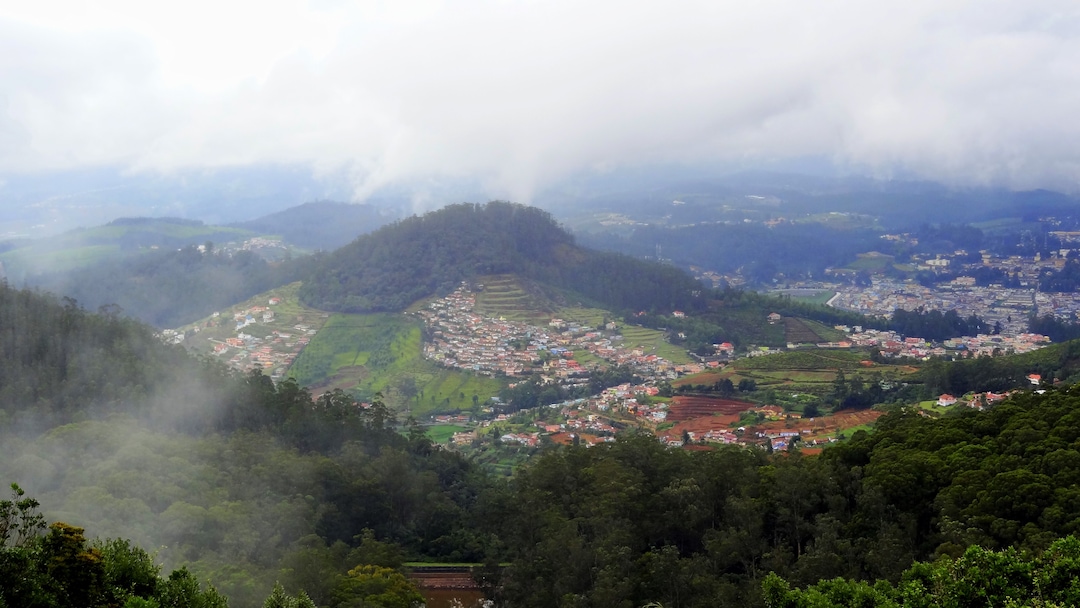 Now that you know where to go, the only thing left to do is, 'Go'! Ooty is a picture-perfect paradise waiting to envelop you with pristine nature and amazing scenic delights. It offers the ideal escape for sightseeing, relaxation and a wonderful opportunity to be one with nature. Your reason could be any, right from planning your perfect honeymoon to leisure travelling with your family or simply going on an adventurous holiday or travelling solo, Ooty is the correct answer for all your travel needs. Plan perfect Ooty travels packages and best Ooty tour packages that will not only satisfy your travelling mind and body but also your wanderlust soul!