One of the first destinations that pop up in your mind when you think of a captivating and calm beach vacation is the sunshine state of Goa. It is a dream location for most tourists and there are many beautiful places to visit in Goa for a weekend getaway or a long vacation. The beaches are supremely popular among tourists and the nightlife is superb. Goa, on the other hand, offers a variety of other enjoyable activities such as adventure sports and sightseeing. Among the major activities, many visitors just love the water sports in Goa.
One of the most important factors to consider while planning a trip to Goa is accommodation. You want a beautiful, clean, comfortable, and well-connected location to stay at. The last thing you'll want on your trip is to select a resort or a hotel with below par facilities. Well, don't worry for we have compiled a list of the best 3 star hotels in Goa that are quite affordable and will make your trip a memorable one.
1. Kyriad Prestige Calangute
This is a modern 3 star hotel in Goa with great amenities and a variety of services to provide an exceptional holiday experience. Snuggle up in this 3 star hotel in Goa with comfy and big rooms along with all the modern facilities. Enjoy the exciting ambience within the hotel or dive into the pool and enjoy your favourite beverage at the private poolside bar, 60ml. With a variety of amenities such as a swimming pool, fitness center, spa, and children's play area, it's ideal for a relaxed holiday.
2. Arotel Rooms & Suites
The Arotel Rooms & Suites is in a fantastic location, about 1 km from the crowded local markets and the lovely Candolim Beach. This beautiful hotel is peacefully set on a quiet street surrounded by thick palm trees,andfeatures a huge swimming pool. The decor of the Arotel rooms is lively and stylish with pastels and wooden furnishings dominating the theme. There's a cafeteria, buffet breakfasts, a bar, and a terrace to add to the stay experience at this beautiful hotel.
3. Pride Sun Village Resort & Spa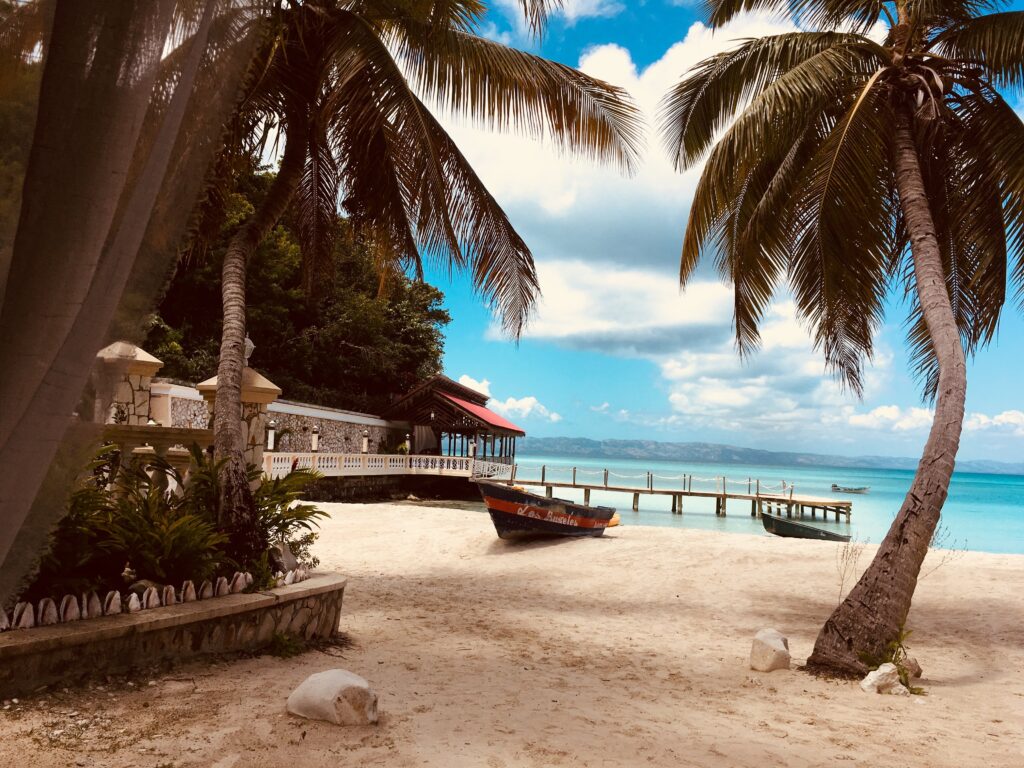 Pride Sun Village Goa Resort and Spa is the most popular 3-star luxury hotel that is perched atop a beautiful hill. The 3 star hotel in North Goa is themed around the sun and is designed to be both elegant and comfortable. The hotel's exterior and architecture is made of natural Goan laterite stone in a Mediterranean style.
Pride Sun Village offers a variety of dining alternatives ranging from multi-cuisine indoor and outdoor cafés to the calm settings of the lush village lawns. After a relaxed day by one of the pools, refresh with a cool drink at a poolside pub.
4. Rainforest Enclave
Rainforest Enclave offers calm and exquisite rooms in a peaceful setting surrounded by lush tropics, about 2 kilometres from Baga Beach. The rooms have a spacious living area, a modern kitchen, and a cosy bedroom, all decked with modern facilities. In addition, each unit has stylish and brilliant designer furniture, huge windows, and balconies with wonderful views of the surrounding vegetation.
5. Regenta Central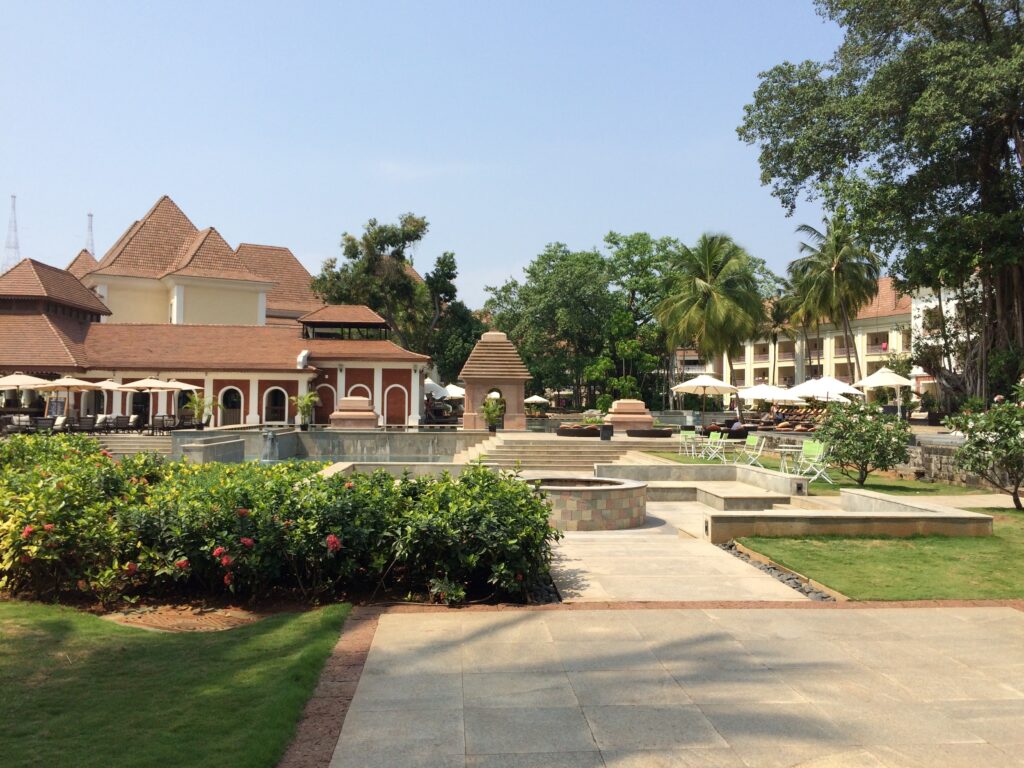 Regenta Central is one of the best 3 star hotels in Goa near Baga Beach.It has 46 well-kept and large rooms spread out over two floorsand provides free Wi-Fi and breakfast to its guests. Each room includes a wardrobe, TV, phone, and an attached bathroom with both hot and cold running water. The hotel is nearby commercial buildings and shopping malls, making it an excellent option for both business and leisure guests.
Facilities on offer include a 24-hour front desk, room service, parking, power backup, and security at Regenta Central in North Goa. This hotel's fantastic location and hospitality are what guests rave about the most. This hotel is also quite famous among honeymoon couples. If you are looking for a good hotel to include in your Goa honeymoon package, this hotel is highly recommended.
6. Hawaii Comforts
The Hawaii Comforts is among the few hotels with ocean views that are gently tucked just feet away from the gorgeous and calm Dona Paula or Hawaii Beach. This luxury hotel is a 10-minute drive from Panaji and 100 metres from the famous Dona Paula Jetty with its captivating story and water sports. The large guestrooms feature elegant and cosy décor with oak furnishings. At the restaurant, you get to savour both Indian and Chinese delicacies.
7. Resort Terra Paraiso
Resort Terra Paraiso is among the best 3 star hotels in Goa that provides all you need for a memorable vacation. The beachfront Resort Terra Paraiso is encircled on one side by intriguing Goan culture and by the magnificent oceanon the other. When you stay at our resort, you'll have access to a wide selection of superb international cuisines, personalized service, and friendly hospitality, all while relaxing in beautifully landscaped gardens. The resort features 20 executive pool-facing rooms, 31 premium rooms, and 15 superb deluxe pool-facing rooms.
It also has a resort extension on the Arabian Sea beaches with 4 Arabian Sea view rooms, 2 premium Arabian Sea view cottages, and a great Arabian suite, all with modern facilities. With a breathtaking view of the Arabian Sea, these rooms face the Infinity Edge Pool. Get ready for an excellent view of the ocean and a truly refreshing experience.
8. Le Magnifique
Le Magnifique, tucked away in Porvorim, offers exceptional leisure and comfort. The hotel accommodations provide a luxury living area, spacious bedrooms, and balconies, all in spectacular and lovely styles. After a long day of travelling, the whole ambience of the rooms is excellent for relaxing in a gentle setting. Guests can also enjoy an outdoor pool, a lawn, and breakfast buffets. The nearest airport is Dabolim which is about 16 kilometers away from the venue.
9. Phoenix Park Inn Resort
For those looking for a 3 star hotel in Goa, the Phoenix Park Inn by Radisson is a brilliant option. This beautiful and prominent hotel is located in Candolim. This hotel stands out as one of Goa's most highly-rated hotels. Dabolim Airport is the main transit point from the hotel (16.5 km). The hotel is close to some of Goa's most prominent tourist sites and other points of interest. Lemon Tree Amarante Beach Resort, Goa (95 metres), Shri Shantadurga Mandir (350 metres), and Candolim Beach (940 metres) are some of the major attractions.
Phoenix Park Inn by Radisson is one of the most popular 3 star hotels in Goa among travellers. This hotel receives high customer satisfaction thanks to a seamless check-in and check-out process, reasonable policies, and polite management.
10. Bloomrooms @ Calangute
Bloomrooms @ Calangute has everything you need for a relaxing tropical vacation in Goa. This wonderful 3 star hotel near Calangute Beach in Goa delights you with classic buffet breakfasts, modern amenities and a beautiful living experience. The place is best known for its visually appealing interiors and glamorous minimalistic approach, with its signature yellow and white outlook. The resort, which is only 700 metres from Calangute Beach, features Indian, local, and seafood restaurants, a café, and a swimming pool.
These 3 star hotels in Goa provide exceptional service and hospitality to their guests. Not the hotel and resort kind of traveller? Check out these homestays in Goa for a more homely stay experience. No matter what option you choose, make sure you book your Goa tour package to travel worry-free. At the end of the day, you are heading to Goa for a fun-filled beach vacation, not the hassle of finding a decent stay option once you get there; leave that bit to us J