Goa Honeymoon Packages
Goa needs no introduction
It is no more just a destination and has become an emotion that will sweep you off your feet. If there was ever a discussion on a fun destination, Goa would have made it to the top of the list. But what makes Goa such a popular destination? The most beautiful thing about Goa as a holiday destination is that it has different meanings for different kinds of travellers. And this is what makes it a perfect getaway for a Goa honeymoon package. Whether you would wish to spend some serene and relaxing time with your partner on the beaches or enjoy the electrifying nightlife, couples with a honeymoon package to Goa will have many opportunities to start their marital life in the most beautiful and fun way.
If the appeal of a honeymoon trip to Goa is hard for you to let go, leave the planning to Veena World. Choose from a plethora of options that are thoughtfully designed to meet the expectations of couples. A Goa honeymoon trip from Veena World guarantees it to be the experience of a lifetime.
Packages Coming Soon!
Currently, there are no package(s) found matching your holiday request.
Please try exploring our other available options by checking out trending destinations. Our dedicated Travel Experts are on hand to offer you an expert guidance and support throughout the entirety of your trip.
Reach out to us 1800 22 7979 or drop an Email at travel@veenaworld.com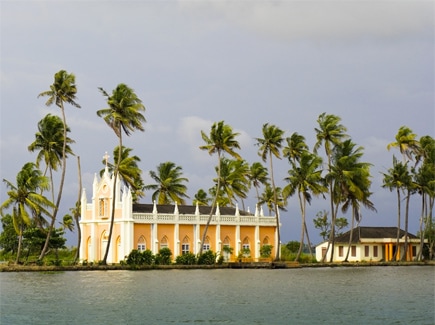 SUPER DEAL PRICE
Starts from
per person on twin sharing
Trending Indian Customized Tours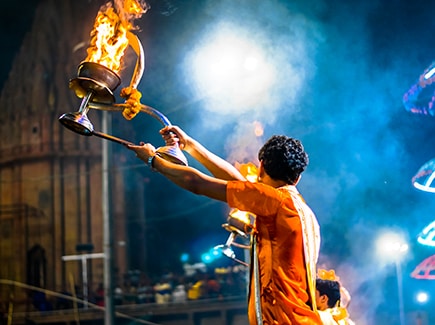 Starts from
per person on twin sharing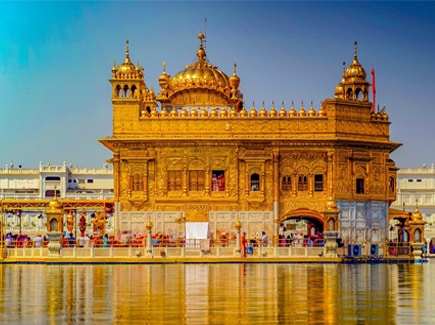 Starts from
per person on twin sharing
Get to know more about Goa before booking your honeymoon packages
Goa is situated on the southwestern coast of India, in the region known as Konkan. It is bordered by Maharashtra and Karnataka and is surrounded by the Arabian Sea and protected by the Sahyadri Range. The geographical location of the state has lent it some of the most spectacular scenic beauty as well as a pleasant clime. Panaji is the state capital and Vasco da Gama is the largest city. Well-planned Goa honeymoon packages allow the tourists to explore these important destinations locations.
The earliest recorded history of the state points to human settlements as early as 10,000 years ago. In the subsequent centuries, Goa came under the power of several rulers and the influences can still be seen if you book best honeymoon packages for Goa.
In the 16th century, the Portuguese established themselves in Goa and would remain here for four and a half centuries until Goa was annexed into the Republic of India. It was initially a union territory and was granted the status of a state in 1987. Goa is India's richest state in terms of GDP with tourism being the primary industry. Konkani is the state language and is the most widely spoken. Couples can book holiday packages to Goa and explore the history of Goa better.
Experience Goa On a Honeymoon
It sometimes makes you wonder how so many things came together miraculously to create a heavenly place called Goa. With so many gorgeous beaches, each different from the other, some crowded, others quiet and not to mention a buzz in the air that makes it ideal for couples on their Goa package. From marvellous colonial architecture to stunning beaches, from majestic churches to striking forts, from international gourmet food to lip-smacking Konkani cuisine, the Goan vibe will engulf you on your Goa holiday package for couples.
The real soul of Goa emerges from its streets which are colourful, chaotic and absolutely mesmerizing. Indulge in some good-natured haggling in the numerous flea markets to the friendly shacks offering a delectable respite, a Goa trip encapsulates all these enticing nuggets of the simple lives of the people. With a well-planned honeymoon package for Goa, do not forget to hire a two-wheeler and have a fun ride or just explore one beach after another, there's no stopping the excitement. Veena World lists numerous honeymoon packages to Goa with prices so that you can make an informed choice. Whatever be your preference, we will come up with the best couple trip package to Goa, just for you.
Things to Do in Goa during your Honeymoon
The tiny state of Goa offers a variety of ways for you and your partner to create beautiful memories with your Goa tour package for couples. Whether you are biased towards having a private and relaxing vacation or you love the glitzy nightlife, Veena World curates the best Goa tour packages for couples.
If you are a first-timer in Goa, the attractions listed below can help you have a memorable Goa honeymoon trip:
• Beaches:
Goa is known the world over for its beaches and it is the top attraction in any Goa tour package for couples. There's something very beautiful about the atmosphere around these splendid beaches that you cannot help but get drawn to it. Calangute is the largest beach in Goa and perhaps the most popular. It is almost always bustling with tourists. With honeymoon tour packages for Goa, Couples can relax at the beach or play a round of beach volleyball or have a sumptuous meal at the many shacks here, you are bound to have a good time. Other popular beaches nearby are Anjuna, Candolim, Baga, and Aguada. While the days are meant for some frolicking in the sand, the beaches come to life at night when many parties, live music, and performances are organized here. Do not miss the nights on the beach on your couple honeymoon package to Goa.
• Basilica of Bom Jesus:
Visiting and praying at this historic church is a great way to start your marital life. This 16th-century church is now a UNESCO World Heritage Site. Entombed in this church are the remains of St. Francis Xavier. And amazingly, the remains continue to be in great condition even after so many centuries. Apart from the religious connotation, the architecture of the building is awe-inspiring and is a majestic legacy of the Portuguese. It can be an enriching experience for couples on a Goa honeymoon trip.
• Fort Aguada:
Like many architectural wonders in this state, Fort Aguada, too, was built by the Portuguese to guard against the Dutch and Maratha armies. This fort is located on the shores of the Mandovi River, near Candolim Beach. With a comprehensively planned Goa honeymoon package, couples can visit Fort Aguada to witness the glorious history of Goa. The building also houses one of the largest freshwater reservoirs in Asia. A lighthouse on the shore is considered to be one of the oldest in Asia.
• Cruise:
A romantic cruise over the rippling waters is a great way to unwind with your spouse and must be included in your Goa honeymoon package. Most cruises depart from Miramar Beach. There are many ways to enjoy a cruise and each one is unique. Sunset cruises let you witness the setting sun in all its gorgeousness and glory. Dinner cruises offer a private and romantic meal with the glittering waters providing a spectacular backdrop. Many entertainment cruises have casinos and live performances onboard. Take your pick and include it in your Goa tour package for couples.
• Dudhsagar Falls:
Milky white water, cascading through many layers gives the illusion of a toppled milk tumbler and hence the name. The sound of the gushing waters fills you with enormous peace and we are sure that you and your partner will love the place a lot.
• Thalassa:
This place is quite popular with couples on their honeymoons. Rocky cliffs standing tall against the strong waves of the Arabian Sea and surrounded by the sleepy settlement of Vagator, Thalassa is dotted with numerous world-class restaurants and quaint cafes. These eateries serve some of the most delectable seafood dishes. A fabulous way to unwind on your Goa honeymoon package.
Best Time to Visit Goa
Goa enjoys a tropical climate. The best time to visit is the winter season (December to February) and this is the time when most tourists arrive. May to October are monsoon months and most attractions and water sports close during this period. The summers (March-May) could prove to be hot and humid. However, this also means that you can avail of great prices on your Goa tour package for couples and Veena World assures a memorable holiday package in Goa for couples.