Reading Time:
10
minutes
Since the process of unlocking has begun in our country, people have gotten used to the "new normal". Of course, it is nothing like the way it used to be, but as adaptable as human beings can be, we are pulling ourselves through.
Travelling during Unlock 5.0 has encouraged people to venture out on long weekend getaways. Needless to say, a vacation in any one of the best weekend destinations will help rejuvenate your body and mind. However, it is imperative to follow Unlock 5.0 guidelines for travelling that have been set by the government. The sheer joy of wishing for new places to visit for a weekend is an emotion that cannot be underestimated.
Here are 9 places from which you can choose your next weekend destination:
1. Agra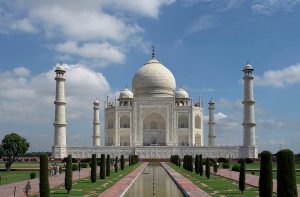 The most celebrated weekend getaway packages for family and friends, undisputedly, have to be in Agra. A city that hosts millions of travellers from all over the world each year is now open for travelling! The timing is perfect as the weather in this northern city is ideal for exploring the magnificent monuments and local markets. People who are keen on visiting the Taj Mahal are in for a treat as it has been reopened with a few changes made for safety purposes. Manual ticketing would not be operational at this marble wonder, so you will be required to book your tickets online. Along with this, all Unlock 5 guidelines for travelling have to be taken seriously while exploring Agra and its treasures.
2. Jim Corbett National Park 
This year has been a testing time for people suffering from claustrophobia because of the indefinite quarantining experience that everybody had to go through. Since travel has been permitted, places like Jim Corbett National Park are ideal for those who love to be one with mother nature. A landscape that highlights the Uttarakhandi uniqueness of the Himalayas, this region can be the first of your many long weekend trips ahead. According to the state government, October 15 would be the official date for the national park's reopening, so you can plan your vacation accordingly. Our recommendation would be to take your own vehicle rather than travelling via public transport in order to reduce the risk of the infection.
3. Rann of Kutch
The best weekend getaways are those that are well-planned. Thorough research, proper safety measures, and early bookings are other aspects that make your trip a memorable experience. For the Ahmedabadi folk, the Rann of Kutch is a place that can relieve you from the stress of the pandemic in a seamless manner. The distance between Ahmedabad and Rann of Kutch is 400 km, so you can hire a private taxi or use your personal vehicle for travel. A splendid weekend destination in Gujarat, this region offering enchanting views of the salt flats, traditional Kutchi artefacts and fabrics, and mouth-watering delicacies. As the situation in our country is not suitable for close human interaction, it is suggested to maintain social distancing when travelling here.
4. Lonavala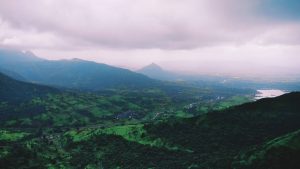 As far as hill stations go, Maharashtra has been blessed with some of the most unique ones. Lonavala happens to be the most popular weekend destination for the people of Mumbai as well as Pune since time immemorial. A region tucked away in the picturesque Western Ghats, the drive down to Lonavala is as mesmerising as the hill station itself. As there were strict restrictions set by the state government, the longing for this heavenly abode grew in travellers. In the past couple of months, this longing has been answered under the "Mission Begin Again" policy that allows people to visit Lonavala.
5. Dharamshala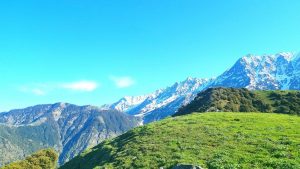 Renowned as one of the best places to visit for a weekend in the Himalayas, Dharamshala is a true paradise for nature lovers. Located in a secluded region of the Dhauladhar range, the cedar forests of this hill station are a sight for sore eyes. Up until August, there were travel restrictions in Himachal Pradesh, so planning a weekend getaway from Delhi was not possible. Come September, the chances of visiting this gorgeous Himalayan city are very high. No E-pass or COVID-19 negative report would be required for travellers, and hence, you can plan your vacation without any hassles.
6. Pondicherry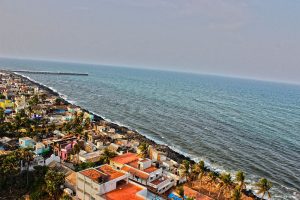 International travel is a topic that is still surrounded by a lot of speculation across the globe. As the pandemic is nowhere close to being over, the chances of exploring new countries are meek. But when we have our very own French town awaiting our arrival, then there is nothing to be missed out on! Pondicherry, a popular weekend destination for Chennai and Bangalore people alike, is a town that defines the word 'novelty' in the best way possible. The architecture, food, and local population still reflect the French influence brought about in the past, thus making it one of the best weekend destinations in South India.
7. Coorg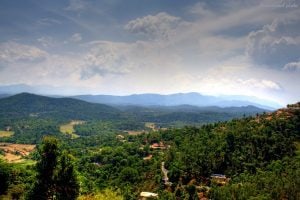 Another delightful treasure in the southern part of India is a hill station that has caught the attention of several travellers in the last few years. Coorg is a region that is known to be the cherry on top of Karnataka's scintillating landscape. Away from the hustle and bustle of city life in Bangalore, people from all age groups enjoy their time here without any disturbance. Due to this reason, it is considered to be one of the most sought-after places to visit for a weekend nowadays. Following all rules and regulations set by the Karnataka government, this little piece of heaven is the right place for those who long for long weekend trips.
8. Darjeeling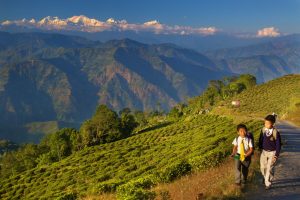 Planning a weekend getaway from Kolkata can be a fantastic way to ease your mind from the less than ideal scenario that prevails in the world right now. That's because Darjeeling is the perfect spot for long weekend getaways that can be organised without getting COVID-19 tests or travel passes. Of course, all tourists would have to get their temperatures checked at the hotel, but the chance to experience the pleasant Darjeeling winds across your face is looking bright now! So, if you are planning to visit this town, then make sure to catch a glimpse of the majestic Kangchenjunga covered with snow. Planning a family picnic near the Senchal Lake is highly recommended to travellers as well.
9. Digha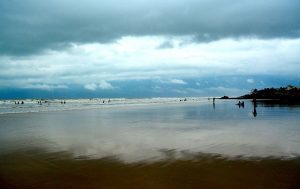 When it comes to places to visit for a weekend in West Bengal, the state also offers a quaint coastal town called Digha for tourists to spend their leisure time in bliss. Situated approximately 184 km from Kolkata city, it can be reached via road within four hours. By following Unlock 5.0 guidelines for travelling, the captivating beaches of this town can be explored. Besides this, you can visit Mandarmani, a seaside resort village located only 18 km from Digha as well. Dig into the most authentic Bengali delicacies or simply walk along the shore; the time spent here would be memorable for you and your loved ones.
With so many options to choose from, the time to stop contemplating is now! Book your tickets to the weekend destination most appealing to you, right away!