Mumbai is the City of Dreams. If you can dream it, you can achieve it in Mumbai. People from across India come to Mumbai to be able to realise their dream someday: of being an actor. The city is brimming with hopes and dreams and people, rushing from one place to another, to tip the luck in their favour. You can see all of these through the hard work of people in Mumbai. When you visit the city, you will also see some fantastic and larger-than-life monuments and places. These are the places that people visit on their off-days when they want to take a break from their otherwise fast-paced life. There are many things to do in Mumbai. If you are a Mumbaikar, you will always find something happening in the city. When you are a tourist, however, you have a limited time in the city and you want to visit all attractions of Mumbai, you want to do everything you can do in this city of dreams, the city that never sleeps. To help you make the best of your vacation, here are the top 10 things you to do in Mumbai:
1. Visit the Gateway of India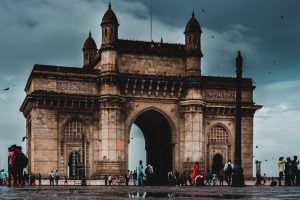 The Gateway of India was actually once a gateway to India. During the Raj, the British travelled from and to India through the Gateway of India, Mumbai. It was a popular port in Mumbai (then, Bombay) and its foundation stone is laid by the then-Governor of Mumbai. The architect for the Gateway of India is George Wittet, who designed it in Indo-Saracenic style to showcase the diversity within India. It is also the place from where the last of British troops left India in 1948. Since then, the Gateway of India has become the identity of Mumbai. On any day of the week, you will find this place filled with people clicking photos of the monument, having a day out, and street vendors with local food. Not something you should miss out on.
2. Spend a Day at Marine Drive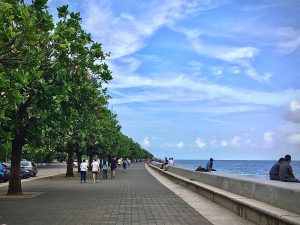 The second most popular thing about Mumbai is the Marine Drive. It's a 3.6 km stretch next to the Netaji Subash Chandra Bose Road. If you want to have a relaxing day in this fast-paced city, visit Marine Drive in Mumbai. A walk next to the rising waves will calm your soul. Marine Drive is instantly recognisable in movies and TV shows from the tetrapods lined up before the sea. The role of these tetrapods is to break the force of the waves hitting the shore. One of the favourite things to do in Mumbai for couples is to walk along Marine Drive. But now just couples, you will also find friends hanging around, and even people walking about themselves and enjoying the view of the sea.
3. Spend an Evening at Juhu Beach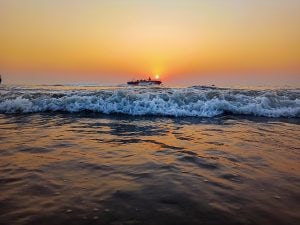 Juhu Beach is one of the most popular beaches in Mumbai. Every movie and TV series set in Mumbai has a mention of Juhu Beach. It's a quintessential part of Mumbai and a place that has become synonymous with the identity of Mumbai. The beach is 6-km-long and you can find delicious local street food here, from sev puri to pani puri and pav bhaji. This is a must-visit place for those who want to have a relaxing time in Mumbai. Mumbai is one of those places which, despite being known as the city that never sleeps, has lots of places to kick back and relax. Perhaps the fast-paced life in the city is the reason why it has so many places to have a day to do nothing but embrace nature. Of all the things to do in Mumbai, relaxing is a favourite hobby of many over the weekend.
4. Enjoy the Rides at Essel World
Also on the menu of the fun things to do in Mumbai is Essel World. It's an amusement park with lots of rides, including Caterpillar, Crazy Cups, Hoola Loop, Senior Telecombat, Rio Grande Train, and more. If you are visiting here with your family, your children will enjoy every second spent here. The rides at Essel World are also some of the fun things to do in Mumbai with friends. Several Mumbaikers from college or offices visit the amusement park over the weekend to blow off some steam.
5. Visit Haji Ali Dargah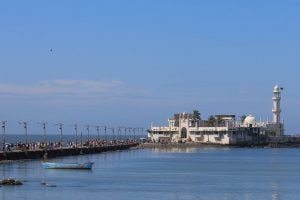 One of the most popular religious places in Mumbai is the Haji Ali Dargah. Millions of people visit the dargah every day to seek the blessings of Pir Haji Ali Shah Bukhari. Pir Haji Ali was a Sufi saint in the 15th Century who found his abode in Mumbai, and the dargah was constructed in his honour. People visit Haji Ali Dargah in Mumbai not only to seek Haji Ali's blessings but also to listen to qawwalis. Every Friday Sufi musicians perform qawwalis at the dargah and these sessions are attended by people from all religions. If you get free from the office early on a Friday and found yourself making a mental list of things to do today in Mumbai, consider visiting the Haji Ali Dargah.
6. Visit the Siddhivinayak Mandir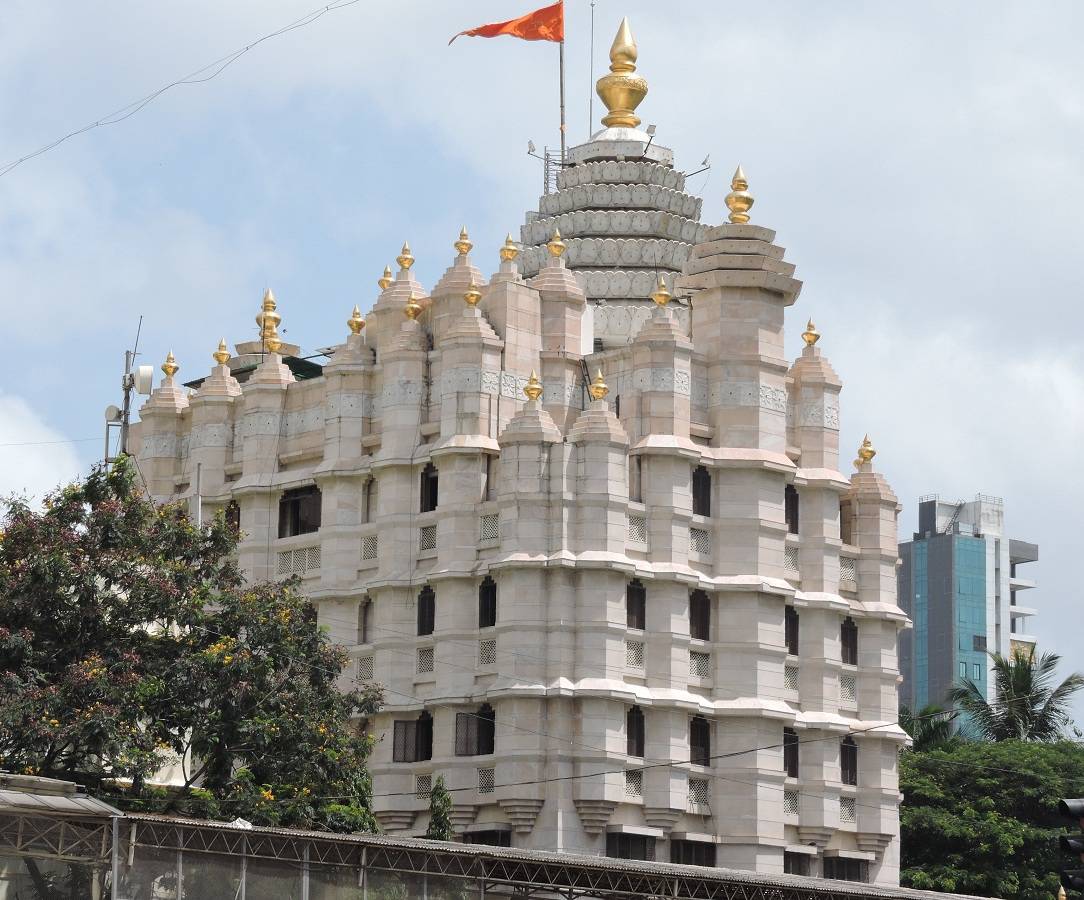 Dedicated to Lord Ganesha, Siddhivinayak Mandir is the place every Bollywood star visit before doing something new, especially before the release of their movie. Located in South Mumbai, the mandir is also known as Navasacha Ganpati and Navasala Pavanara Ganpati. Inside the mandir is a Ganesha idol that is sculpted from a single black stone. Visiting the Siddhivinayak Mandir is considered to be one of the best things to do in South Mumbai. If you are visiting Mumbai and haven't visited Siddhivinayak Mandir, your trip will always be incomplete. Of all the things to see in Mumbai, Siddhivinayak Mandir is a sight to behold.
7. Visit Dadasaheb Phalke Chitranagari
Mumbai is home to Bollywood. If you are looking for things to explore in Mumbai and you don't visit the Dadasaheb Phalke Chitranagari you are being unfair to yourself. The 520-acre land is where most of the films in Mumbai are shot. It is calculated that almost 1000 sets can be shot in the Filmcity simultaneously. Here, you can take a tour of the Filmcity and learn various tidbits about your favourite movie, old and new. You will learn some great insights about filmmaking, especially Bollywood films that are the soul of India. If you are looking for fun activities in Mumbai, this Filmcity is the place that should be on your list.
8. Take a Trip to Elephanta Caves Tour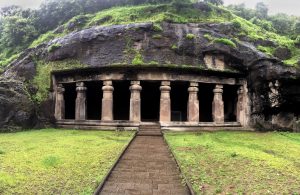 Located in Gharapuri, 10 km east of Mumbai, it's a place near Mumbai that attracts tourists from all over the world. Elephanta Caves are a UNESCO World Heritage Site. It's a collection of caves mostly dedicated to Lord Shiva. The collection includes 5 Hindu Caves and some Buddhist stupas. The caves show a beautiful blend of Hindu and Buddhist philosophies. You will find here a 20 feet high trimurti statue carved from a single rock. Visiting Elephanta Caves is one of the best things to do near Mumbai.
9. Check Out Red Carpet Wax Museum
If you have ever wanted to see wax statues of your favourite idols, Red Carpet Wax Museum is the place to be. You will find your favourite stars waxed in their glory at this museum, from Arnold Schwarzenegger to Michael Jackson. Strike a pose with your favourites and have a fun day here with friends. If you find yourself bored and having absolutely nothing to do on the weekend, book a ticket to Red Carpet Wax Museum and it will give you lots of things to do in Mumbai this weekend. The museum gives you a true red carpet experience.
10. Check Out Wildlife at JIjamata Udyan
Formerly known as Ranchi Bagh, Jijamata Udyan is the only zoo in Mumbai. This place is on the lost especially for those who love having an adventurous vacation. You will see here not only a variety of beautiful birds but also several animals including Cheetah and Lions. Your entire day here will go by in a jiffy but it will still be a place you will remember for a long time after returning home.
Mumbai is one place in India where you will always find something to do, whether you are a tourist or a resident. So, if you have never visited the city before and are planning to, book a Mumbai tour package with Veena World right now. It will be a city tour to cherish!